NORWEGIAN'S INAUGURAL DEN-LGW SERVICE (ON 787-9, PREMIUM CABIN): 16 SEPTEMBER 2017BACK HOME TO LONDON: 16-30 SEPTEMBER, INCLUDING LONDON, NORWICH, MANCHESTER, AND DUBLINBACKGROUND:
From 2004-2007, I lived in London, UK, whilst attending King's College London (I read biomedical science, intercalating in craniofacial sciences). My educational and research career in craniofacial embryology began in London, and London always feels like home to me ever since I lived there (I was so reluctant to return stateside in 2007 when I finished my course there, and since then, have always yearned to move back there). Since then I have made it my life's work to study craniofacial development (even went on to get my PhD in craniofacial sciences from UCSF in 2012) as well as engage in public outreach activities for awareness of craniofacial anomalies, using my own life with the rare craniofacial disorder Treacher Collins syndrome as an example. In 2016 I made my first return visit to London since I finished there in 2007. (Currently, I live in Aurora, a suburb of Denver, CO, and work at the University of Colorado Denver -- Anschutz Medical Campus, for my 2nd postdoctoral fellowship--in craniofacial biology.)
This September I once again returned to London, this time for a longer visit--a fortnight.
Earlier this year, I first heard the announcement that Norwegian Air Shuttle would begin nonstop service between London-Gatwick and Denver on 16 September. Up to this point, only BA offered nonstop London service from Denver (DEN-LHR), using the Boeing 747-400 (which I flew last year). Norwegian (DY) would be using the Boeing 787-9 for their new DEN-LGW service.
So I booked a trip to London for 16 September--the inaugural date for the service. Originally I booked a one-week trip (flying out the 16th, returning the 23rd), in LowFare+ (which included meals and one checked bag). As time went on, however, opportunities arose for me to visit not only my mentors and research colleagues at King's College London, but others in Norwich and Manchester, plus a new medical colleague in Dublin, Ireland, so one week was not sufficient for me. Also I decided to upgrade myself to Premium, for the larger, more comfortable and reclinable seats in that cabin. So I changed my itinerary to two weeks (returning on the 30th, instead of the 23rd) and upgraded myself to a Premium seat. DY provide a Premium Economy service at what I would have paid for regular economy on BA or any other full-on carrier.
I was thrilled to be returning "home" to London once again, and eagerly anticipated my trip!
I had just been in Perth, Australia (30 August-6 September), and was taking a week to breathe before the trip to London.
16-17 September: Inaugural Norwegian Flight from DEN-LGW: DY 7172 Boeing 787-9, LN-LNJ (Ole Bull tail livery), Premium Cabin (Seat 5A)
The big day came! It was Saturday, 16 September. I was picked up at my Aurora apartment by SuperShuttle and taken to DEN airport. I checked in at the new Norwegian ticket counter (via the Premium lane) and checked my antique (1950s) Samsonite suitcase. I went through TSA security on the bridge between the Jepessen Terminal and Concourse A; normally I use TSA PreCheck, but since Norwegian do not participate in this programme, I had to go through the "normal" TSA procedure. I came out of retirement as a male stripper to go through the normal TSA strip-down procedure.
I reached the gate for my Norwegian DEN-LGW flight--and saw a party of sorts going on there! News media people were there (cameras and all), British flags, tables spread with British hors d'oeuvres, tea, and lemonade, another table with boxes of giveaway items (little Union Flags, Norwegian commemorative pins and souvenir socks, etc.), and a podium for invited guest speakers (the mayor, airport officials, and tourism officials) in front of a large backdrop touting the new service. I saw my Norwegian 787-9 at the end of the Jetway. The atmosphere at the gate was one I had never experienced for a flight; it felt to me more like the party atmosphere for a cruise!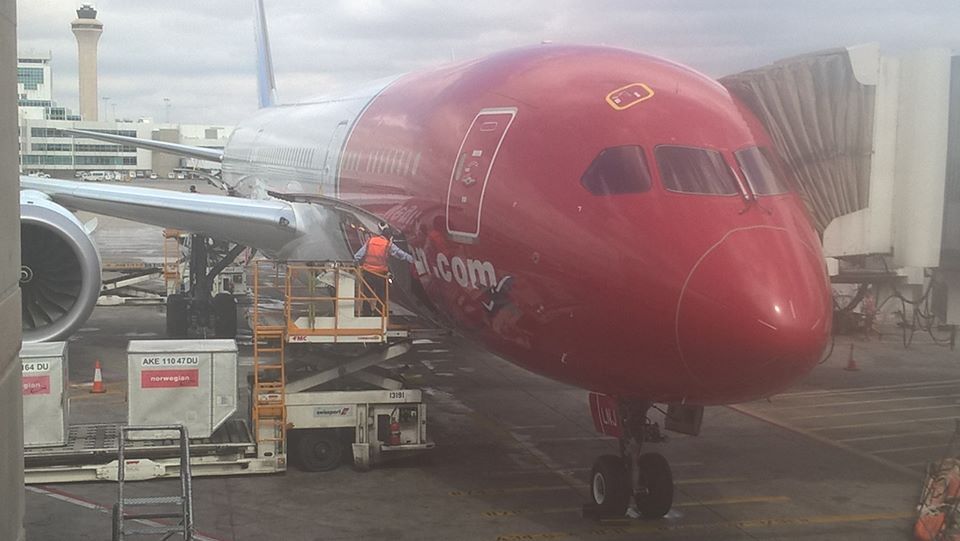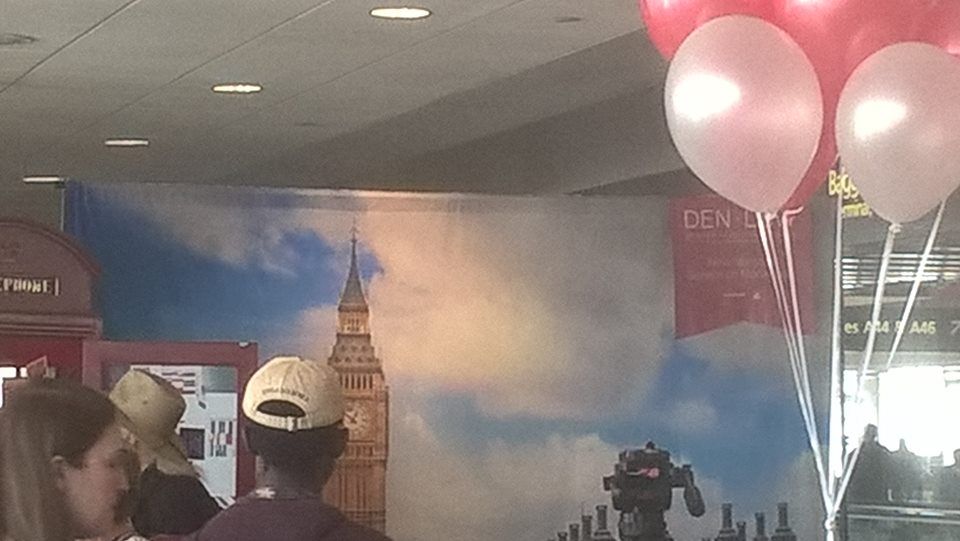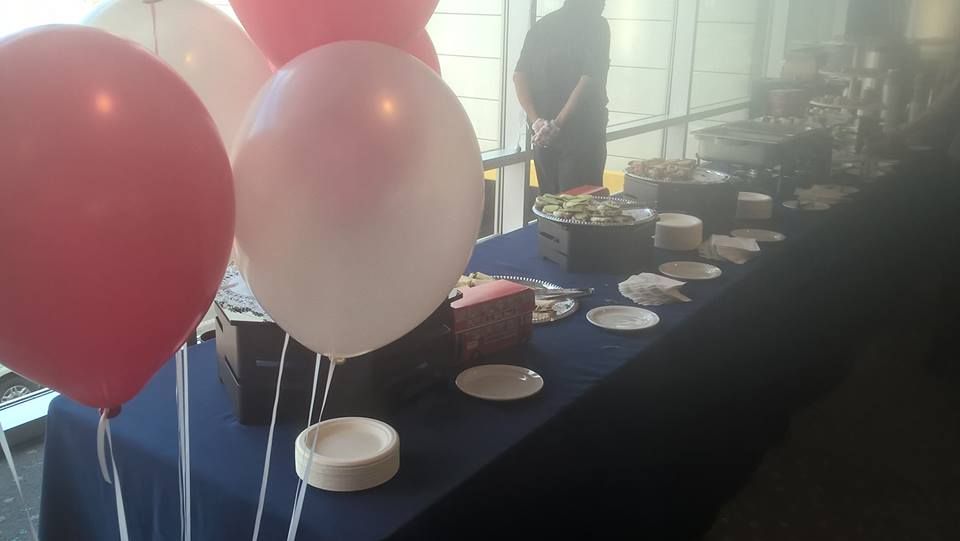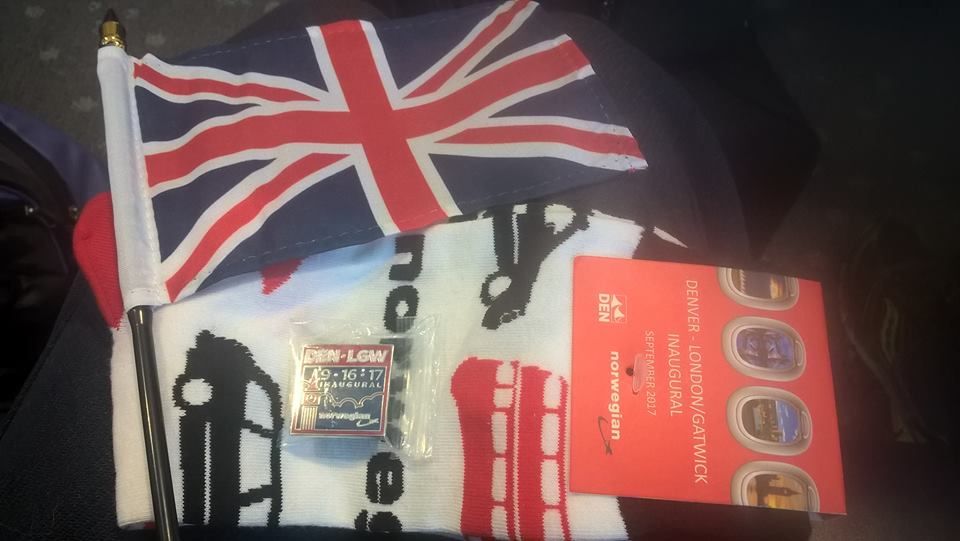 After enjoying some snacks and drinks and petting two of the airport's pet therapy dogs patrolling the concourse and listening to speeches by the Denver mayor and airport and tourism officials (who also announced the Paris service starting next April), it was time to board. Premium passengers (including me) were invited to board first.
Upon boarding the 787-9, I turned left into the spacious Premium cabin to find my seat--5A--in the last row of Premium seats and stowed my rollaboard laptop bag overhead and settled into my comfy wide leather seat with 35" legroom, extendable footrest, and a significant angle of recline. There was no window right next to me, but one just behind and one just forward of me. I took photos through the window just forward of my seat and tested the electrochromatic dimming control below the window.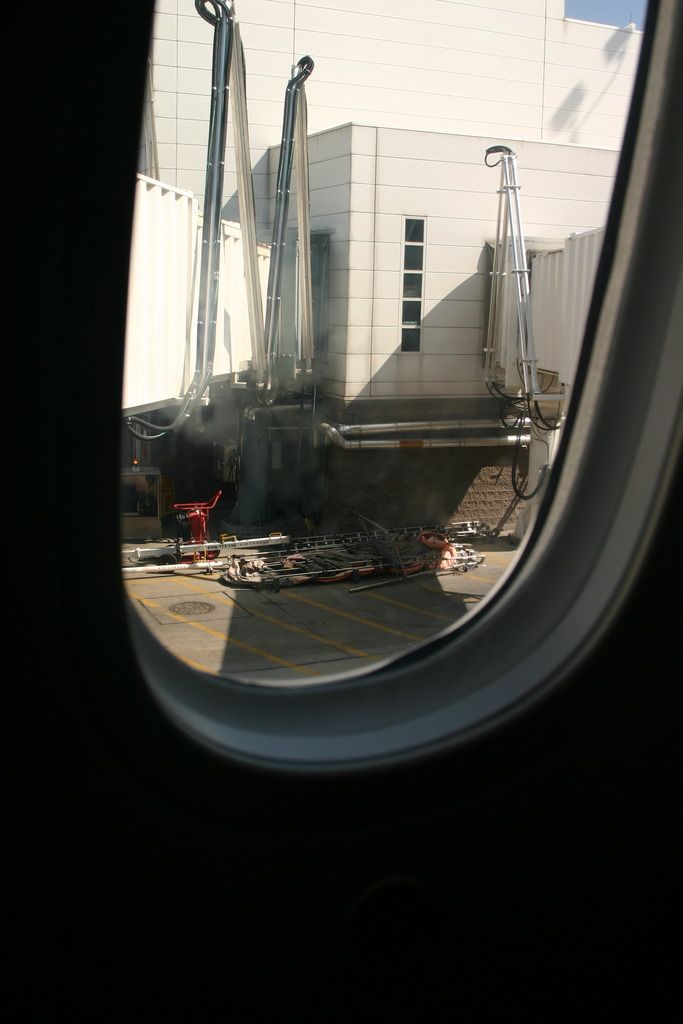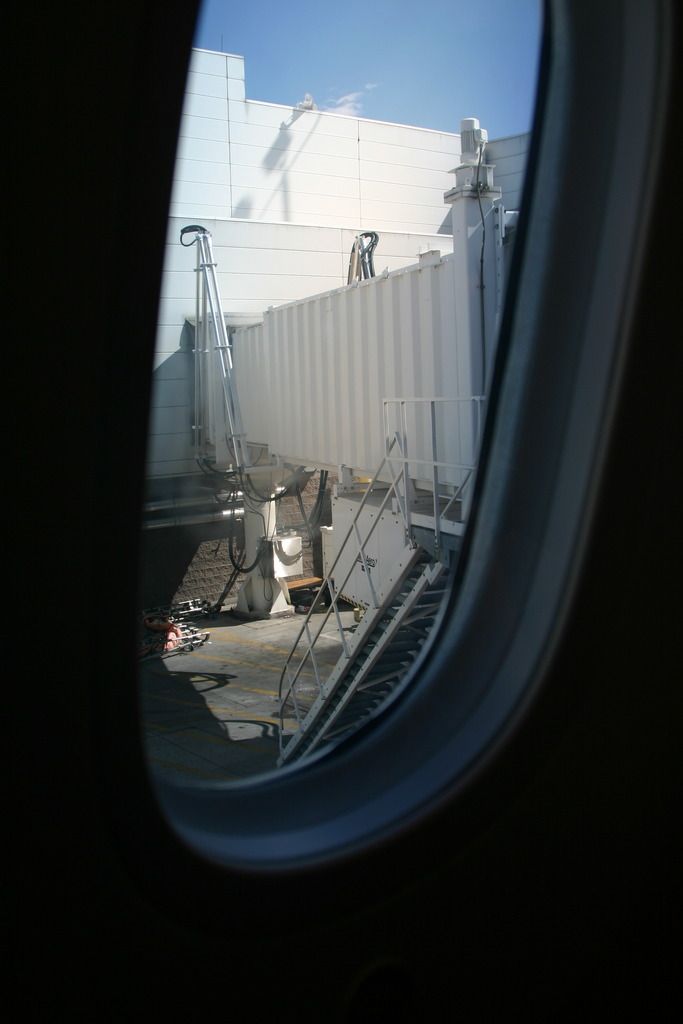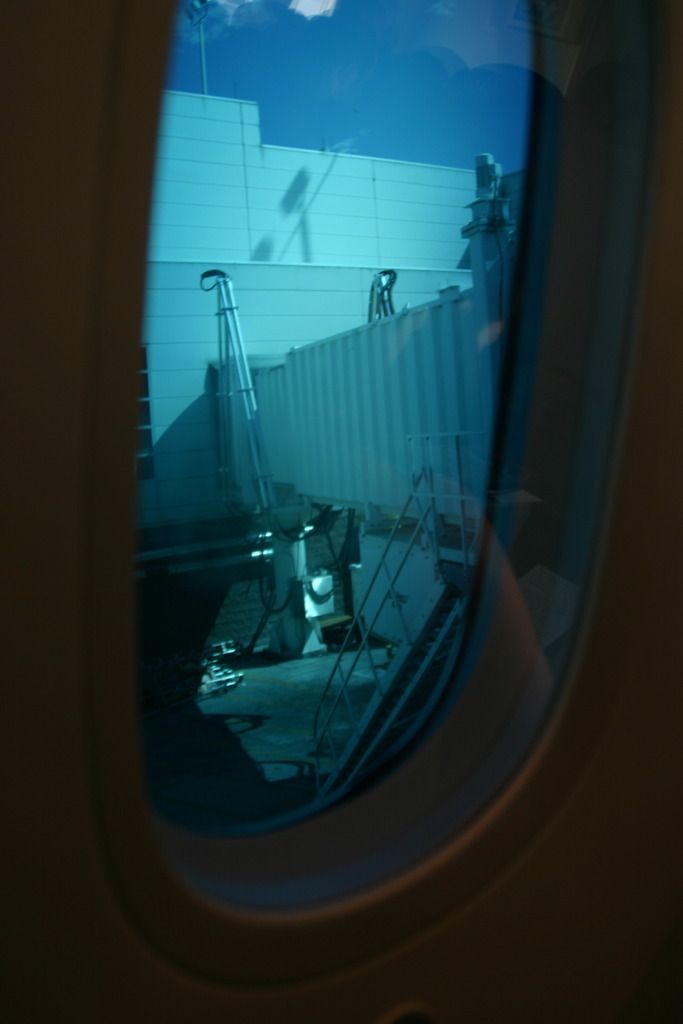 Once fully loaded, and after the safety announcements and other preliminary pre-departure procedures, we left the terminal and taxied out to DEN's runway 17R. We took off to the south, then banked gracefully toward the north to head arctic-ward for the great circle route to LGW. The graceful swept wing of the 787 was quite photogenic, and so was the scenery at altitude.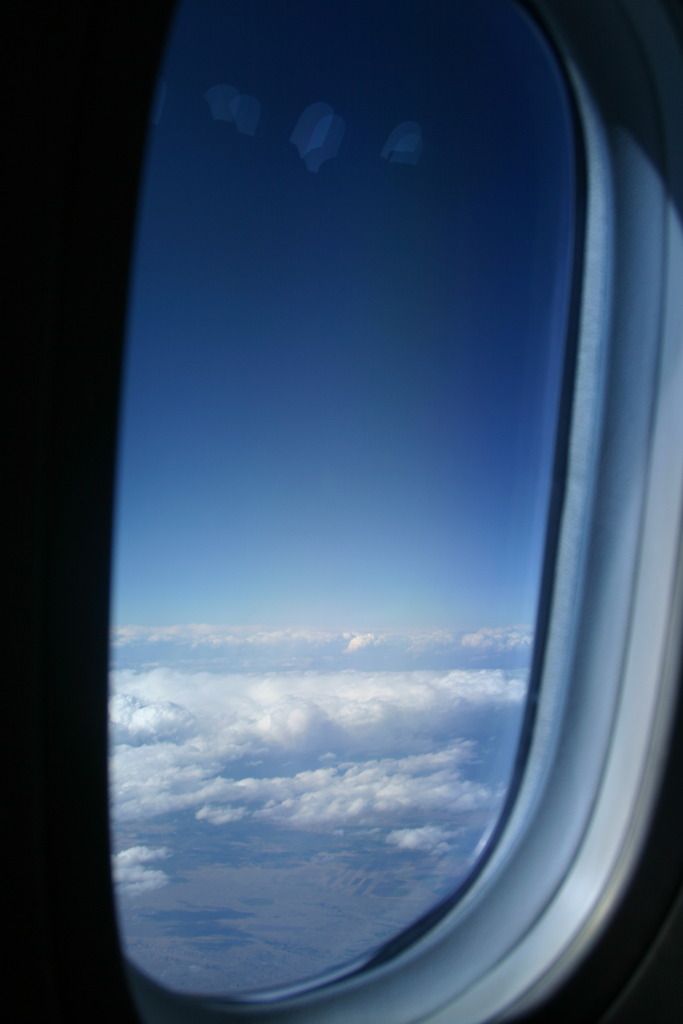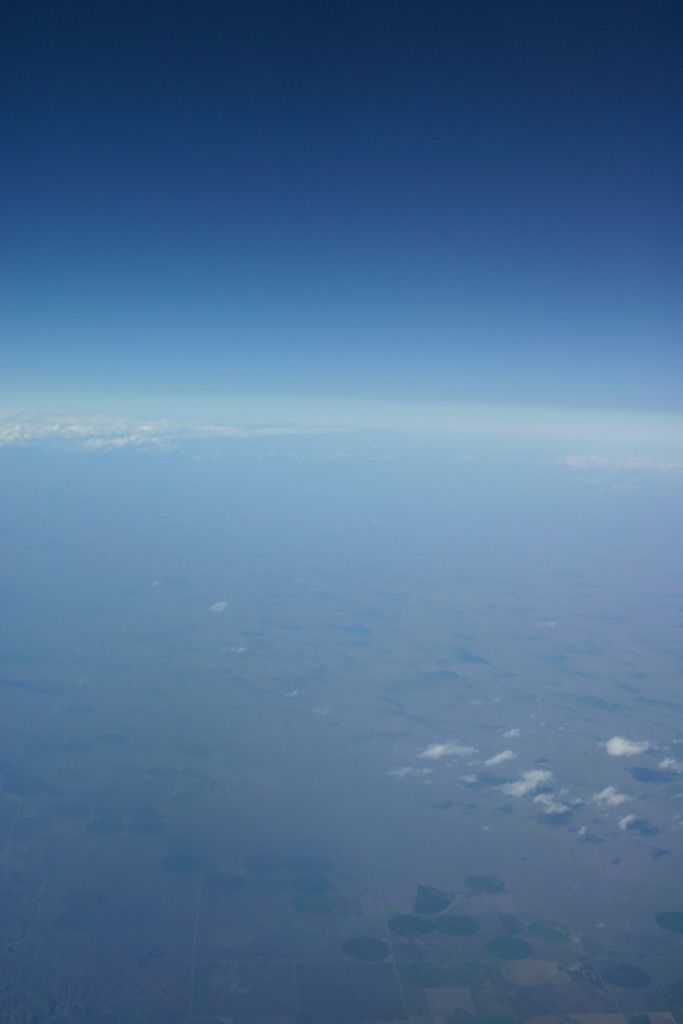 A shot of the interior of the Premium cabin from seat 5A:
For dinner, in Premium class, I had fish with steamed vegetables, cheese, and something similar to couscous, along with red wine (and later on, Bailey's Irish Cream Liqueur). The meals in Premium are packed in boxes about 6-8" long (nothing fancy, neither did I expect anything flashy, because Norwegian are a LCC after all and this is Premium Economy). I enjoyed the meal--it was soft and easy for me to chew and swallow (because of my severe jaw and mouth deformity) and of a manageable size to eat.
(My photos don't do it justice, as my old Canon Digital Rebel 300D DLSR camera is a bit farsighted, just as I am, having trouble focusing on items close to the lens, just like my own eyes have trouble focusing on items too close to me.)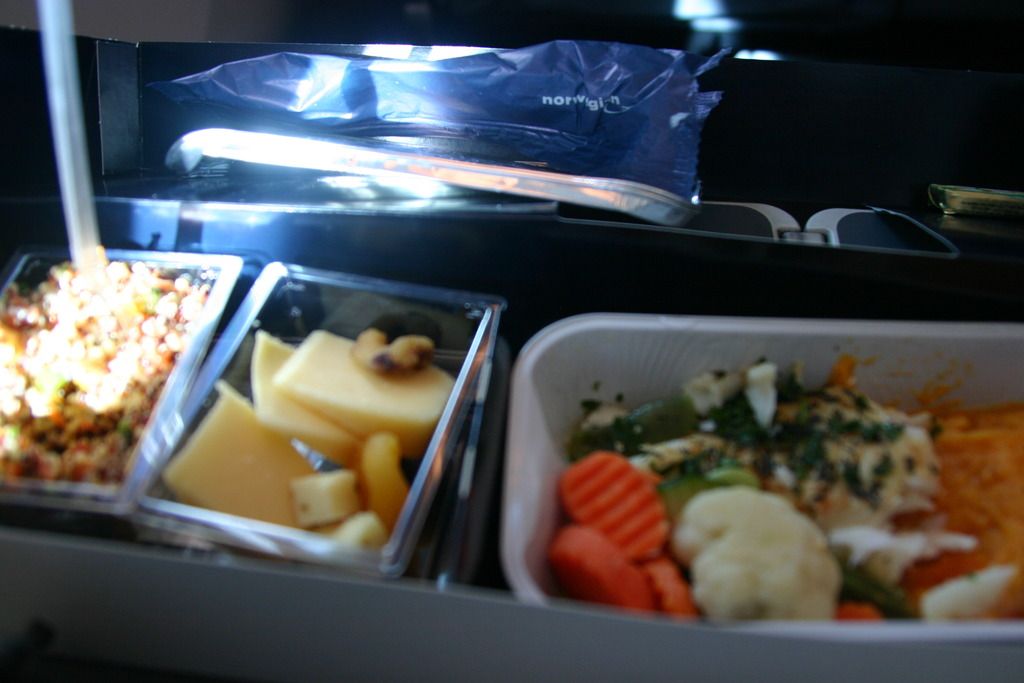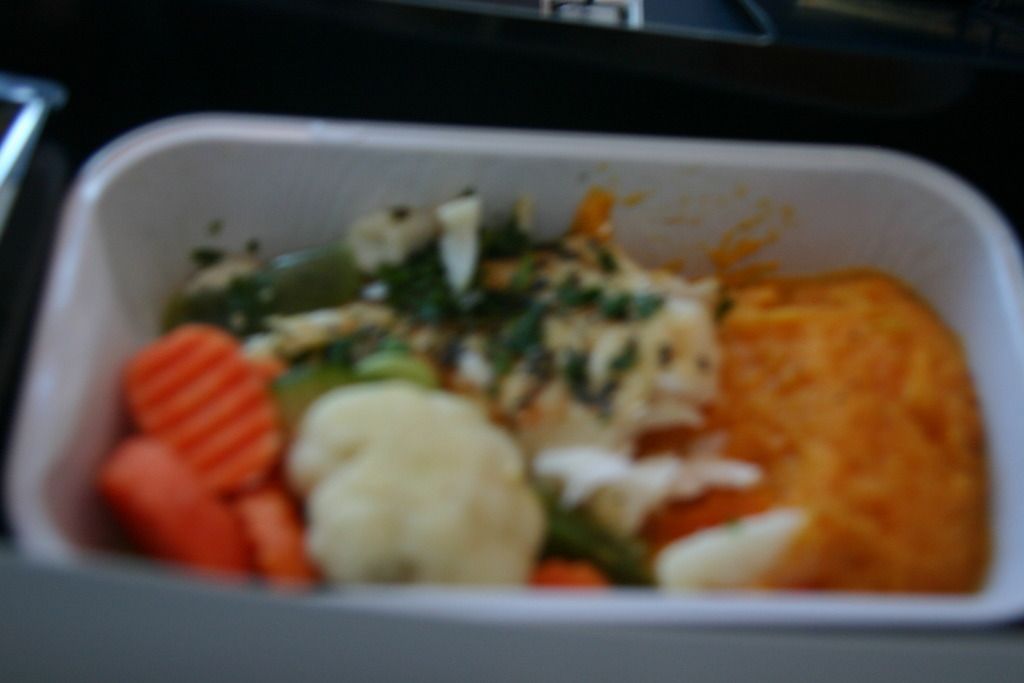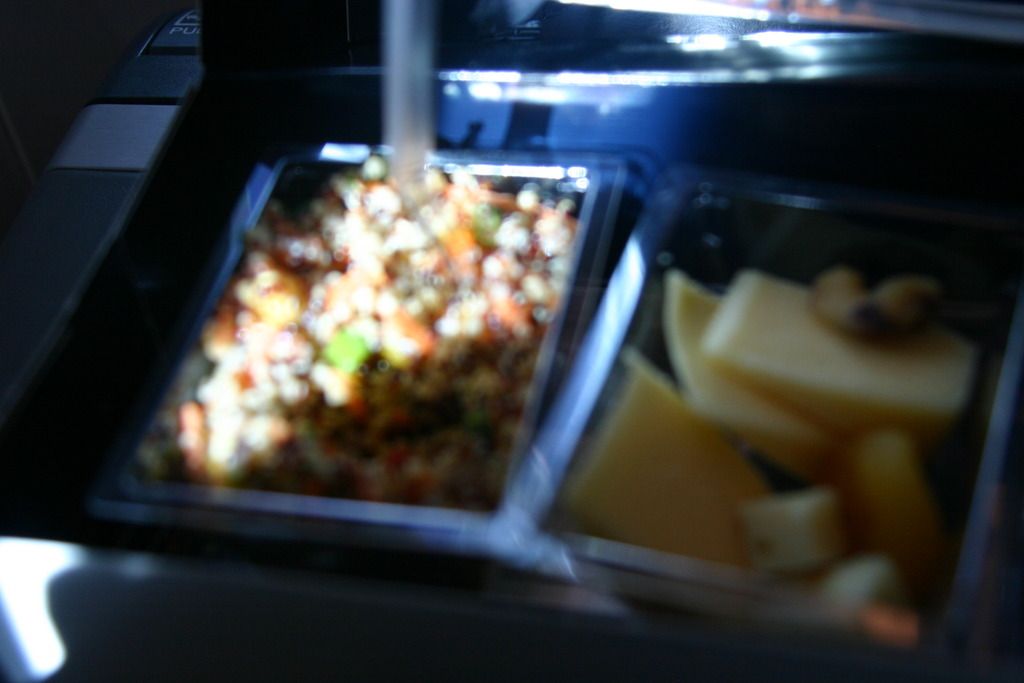 The windows were dimmed a few hours into the flight and the cabin lights also dimmed (and changed colours to mimic an evening and night sky to help us adapt to night). Eventually, after reading in my book (a Barnes and Noble collectible hardbound edition of the Star Wars Original Trilogy) a while, I reclined my seat back all the way and put out my footrest--and was actually able to sleep for a while! I have never been able to sleep in the normal upright position of standard economy seats on any overnight flights, but these Premium Economy seats were much more comfortable and allowed me to get a bit of sleep.
Before long, it seemed, we were almost to LGW, as dawn broke. It felt good to see the environs of London once again--coming home once again (no matter where I live in the world today, London is still home). At around 6:30am or so (Sunday 17 September), we landed on LGW's runway 08R and taxied to our gate on Pier 2 (the long finger) at the South Terminal.
Upon deplaning, we proceeded to HM Customs and Immigration. I told the officer I was coming back "home" for a "workation" visit to London, including revisiting my university (King's College London, where I attended 2004-2007). At baggage claim, I collected my 1950s vintage Samsonite, got some cash from the cash point machine nearby, and headed to the Gatwick airport railway station. I still have my Oyster card from the time I lived in London over a decade ago, so I was able to top it up for the train ride into London Victoria and my Tube rides for the duration of my stay in London. I rode the Southern train service from LGW up to London Victoria (the Gatwick Express service at that same time was cancelled, so I took the Southern train). Once I arrived at Victoria station, I was planning to take the Victoria line on the Tube straight up to Warren Street station (next to my hotel), but with my heavy suitcase and my rollaboard laptop bag, I decided against struggling with my luggage down into the Tube (I learned that lesson last year), and instead turned around in another direction towards the taxi ranks. I took a taxi to my hotel--the Radisson Blu Edwardian Grafton on Tottenham Court Road (my home for the next fortnight).
17-29 September: London, Norwich, Manchester, and Dublin
I spent the next two weeks mostly in London, with side trips up to Norwich and Manchester (each for a day) and a couple days in Dublin, to do my public outreach work for craniofacial awareness and meeting old and new craniofacial research and medical colleagues and revisit my alma mater King's College London. On Sunday morning (the 17th), right after I landed at Gatwick and settled into my central London hotel (Radisson Blu Edwardian Grafton), I went to service at my old church--the American International Church (in the church established by 18th century evangelist George Whitefield) and saw a few remaining old friends from my life in London so long ago--they were so happy to see me back. Later that afternoon and evening, I visited an old King's College London professor friend at his home near Barons Court tube station; we are like family, and we warmly reminisced and visited over an Italian meal and red wine provided by him and his wife (both of whom are equally close friends to me). That week, I visited my old mentors and colleagues at the craniofacial department at the Guy's Hospital campus at London Bridge. I gave a talk to a roomful of students and professors about my life with Treacher Collins syndrome and my research on craniofacial embryology, morphometrics, and genetics since 2007, and met some of them afterwards over snacks and drinks. It felt great to be in my home environment once again! That evening, I went up into the Shard (which I also visited for the first time last year, by the way) and looked down on my beloved London as the sun set and London eased into night time. That week I also visited the UK craniofacial charity Changing Faces and met with their executive staff and talked with them about my craniofacial public outreach and discussed strategies of how we could work together (me in the US and them in the UK) to further craniofacial awareness and promote the upcoming film
Wonder
, based on the children's book about a boy with Treacher Collins syndrome and his experiences with school bullying (which mirror my own experiences) in the UK (the film is premiering in the USA on 17 November, and later in the UK and elsewhere).
During my week and a half in London itself, I met some of the older ladies of my London "harem" (who took me under their maternal wing during my student days there) for lunch and some professors for drinks. Also, I revisited old favourite haunts (my neighbourhood near Russell Square where I lived in the University of London accommodation called International Hall), retraced my old route I used to walk daily between Russell Square and London Bridge (I picked up my habit of urban hiking in London), and revisited old favourite spots such as the Old Operating Theatre museum (a restored 1822 operating amphitheatre and display of 18th and 19th century surgical instruments), the Portobello Road antiques market (where I used to pick up antique surgical instruments and some of the vendors still remember me from over a decade ago and still sell me my favourite kinds of antiques), and others. I went to my first Arsenal football match (at Emirates Stadium) on 20 September and watched them beat Doncaster Rovers 1-0. I bought myself an Arsenal FC scarf. There was so much I wanted to do and see and so little time. I definitely do need to move back permanently to London!!
One day, I took a Virgin train up to Norwich and spent most of that day meeting with another colleague, a professor at the University of East Anglia, and spoke to a group of students and professors in a lecture theatre. I also met a family there--who all have Treacher Collins syndrome. Another day, I took another Virgin train up to Manchester for a day and met with the doctor who, in the early to mid 1990s, found and characterized the gene for Treacher Collins syndrome. He and I have known each other since 1997.
From 27-29 September, I visited Dublin (I flew from LGW to DUB and back on Aer Lingus and stayed in the historic Gresham Hotel in Dublin), to meet a craniofacial surgeon colleague who works at the Temple Street Children's University Hospital and the Mater Hospital. This was my third trip to Dublin. I'm actually first-generation Irish-American. On the 29th, I flew back to LGW to stay the night at LGW before flying back to DEN the next day (the 30th). Did you know there's an actual Leprechaun Museum in Dublin?
I stayed at the BLOC Hotel, built right in to LGW's South Terminal, the night of the 29th so I could be up and ready for my flight back to DEN the next morning. I loved the BLOC Hotel.
Here's the view from my room at the BLOC Hotel in the South Terminal: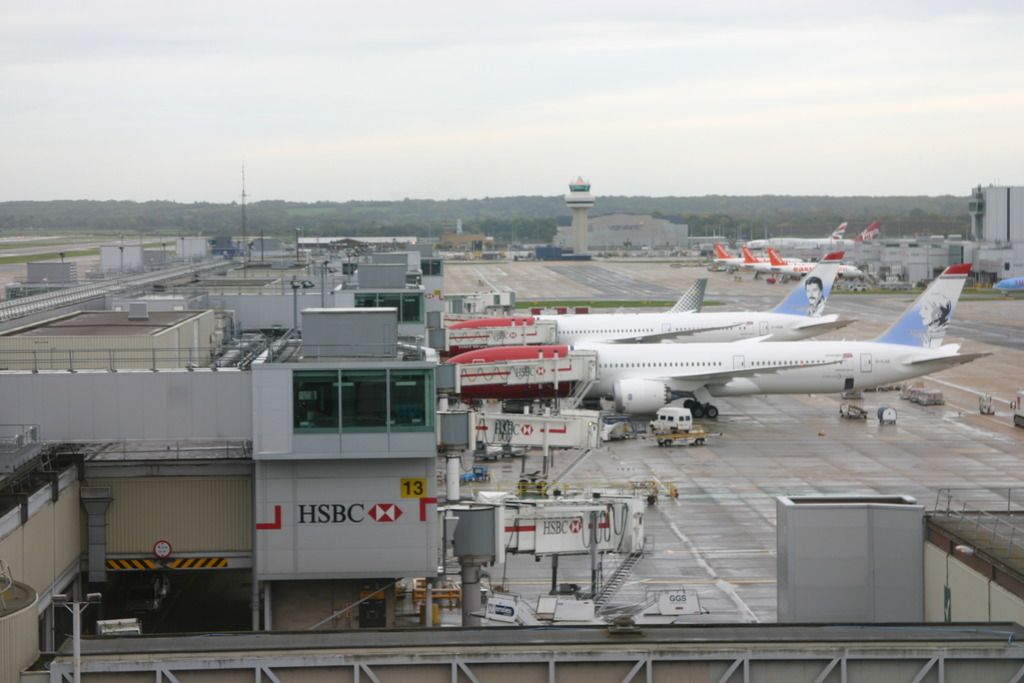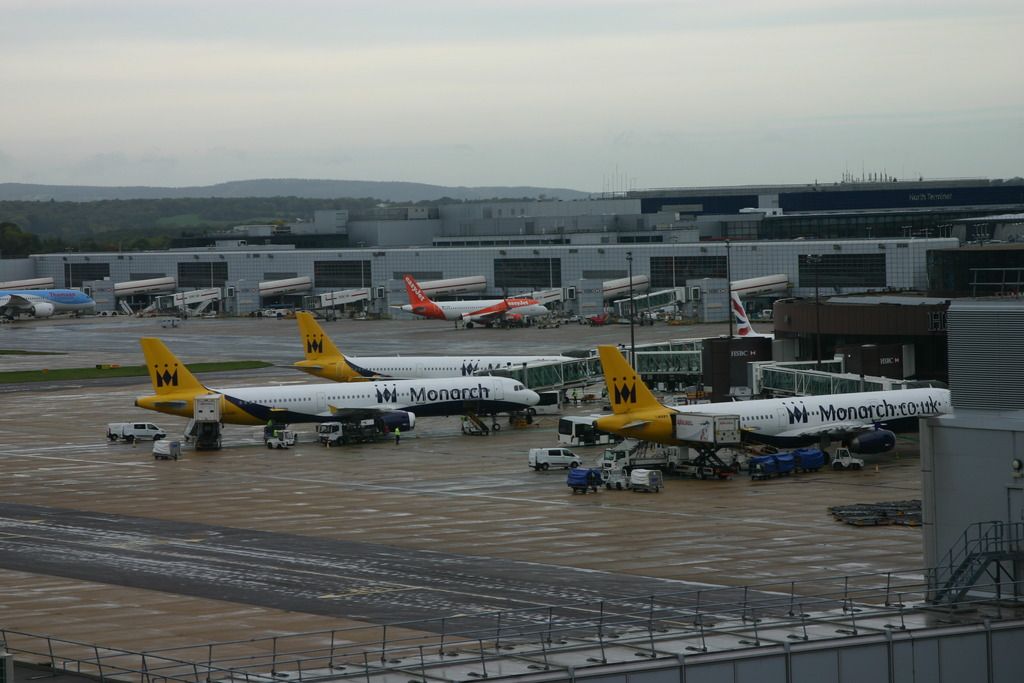 30 September: Back home to DEN: Norwegian LGW-DEN: DY7171 Boeing 787-9, G-CKHL (Amy Johnson tail livery), Premium Cabin (seat 4a)
I got up early in the morning, packed up, and went downstairs into the South Terminal to check in for my Norwegian flight back to DEN. Upon checking my bag in via the Premium check in lane at the counter, I was given a free pass to the No.1 Lounge in the terminal (for DY's Premium passengers). I located the lounge; there I was able to eat a decent breakfast and relax before going to my gate for boarding. I found my gate in the round satellite pier (Pier 3) of the South Terminal. My 787 was at gate 37. Upon boarding, I settled into my Premium seat (4A), which had a window right next to it. For such a "small" and single-runway airport, LGW is very busy. Whilst we were taxiing out to the runway, I snapped these photos of the traffic at LGW: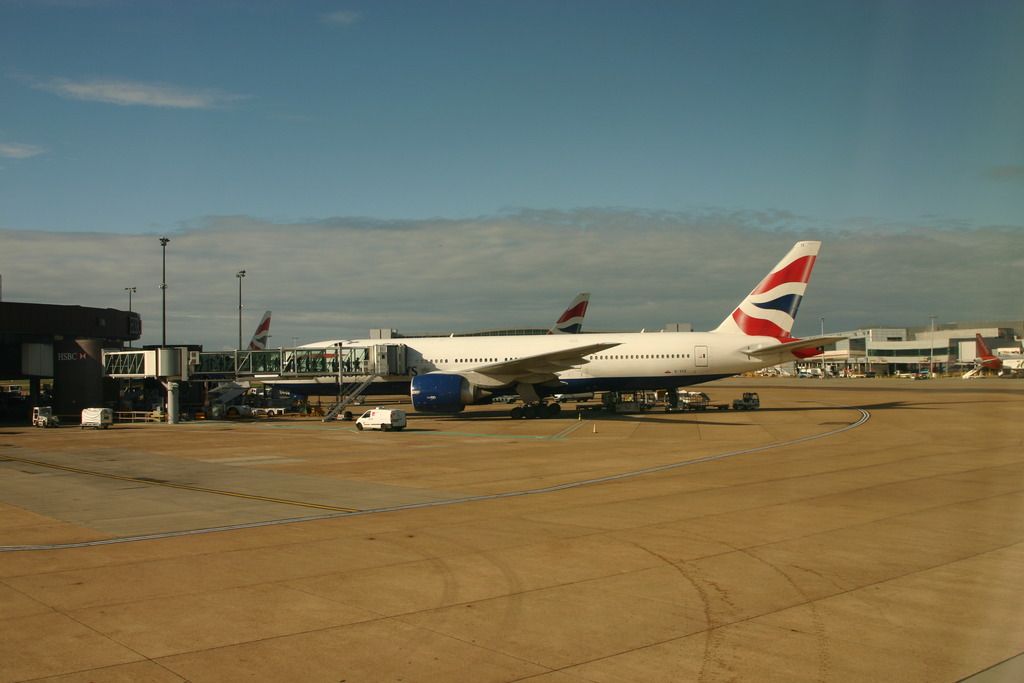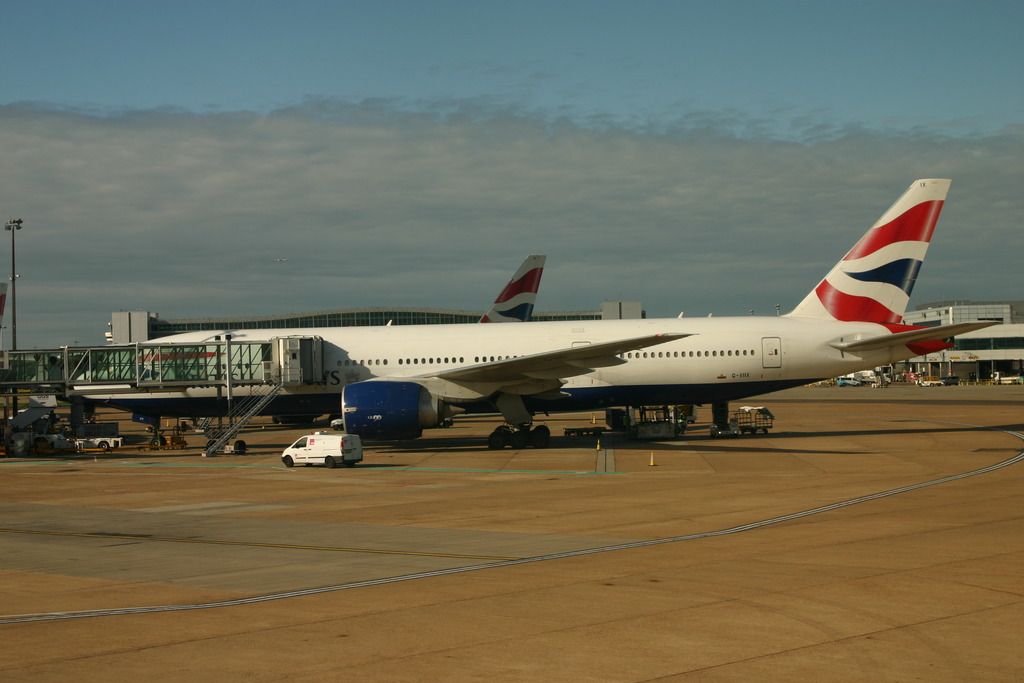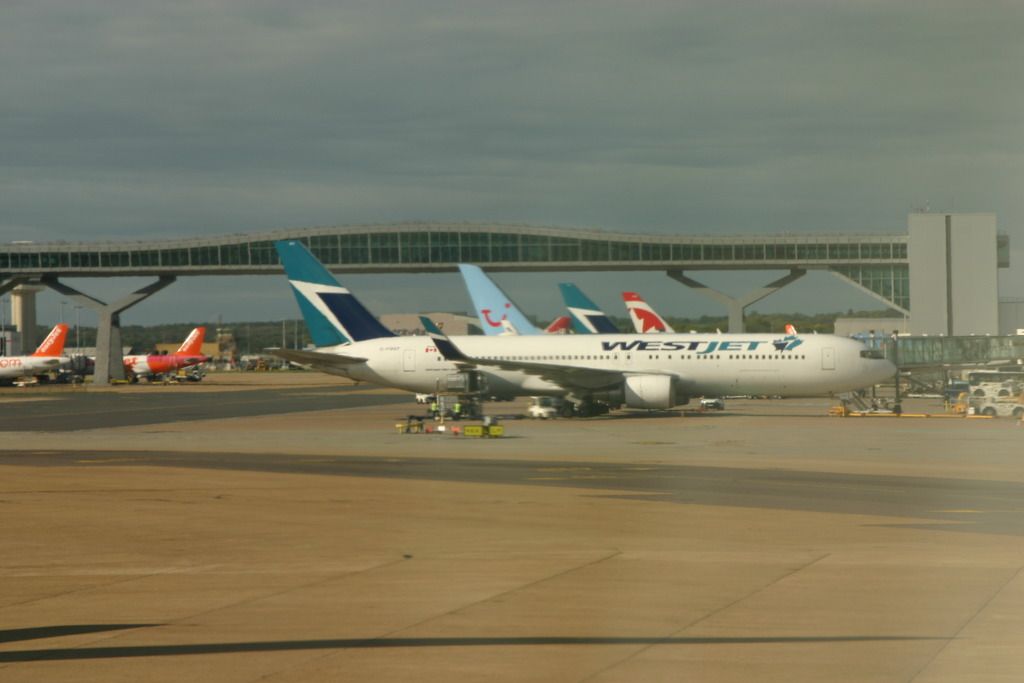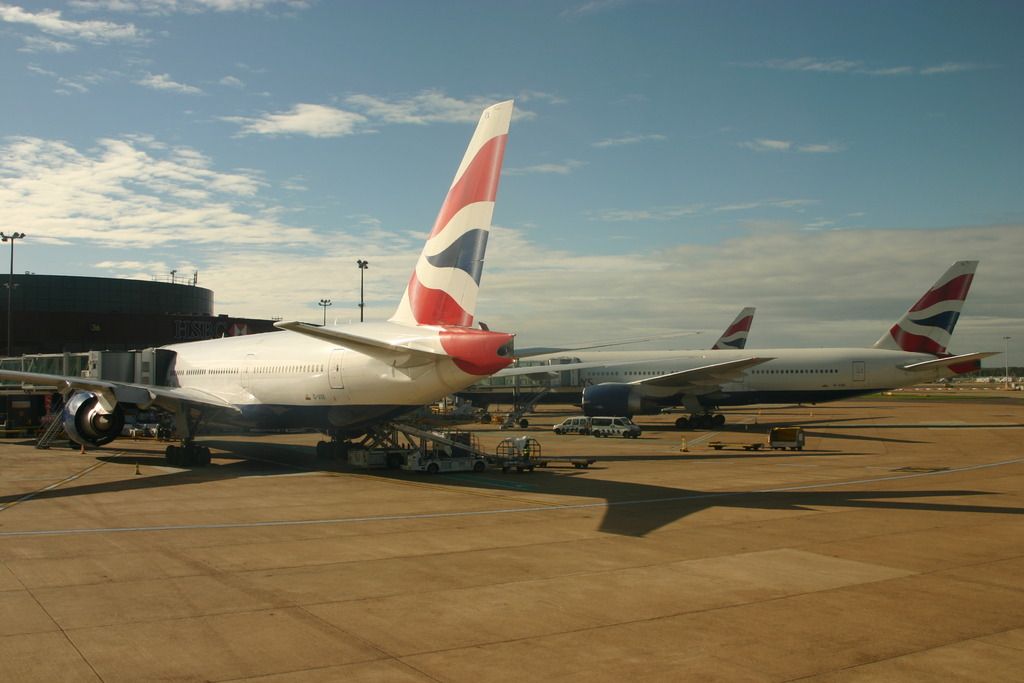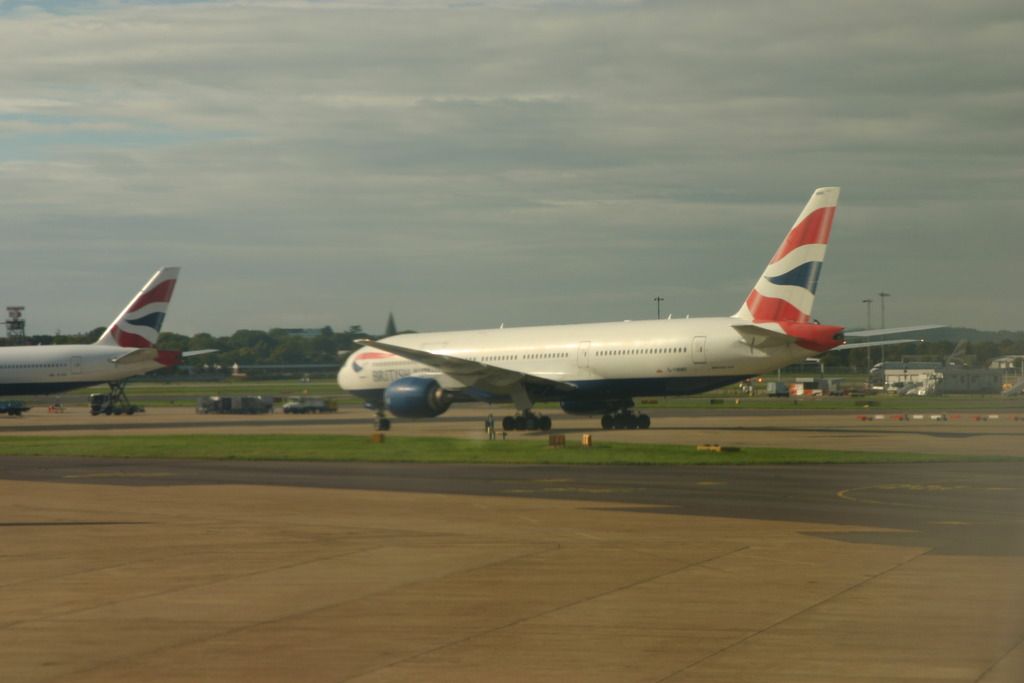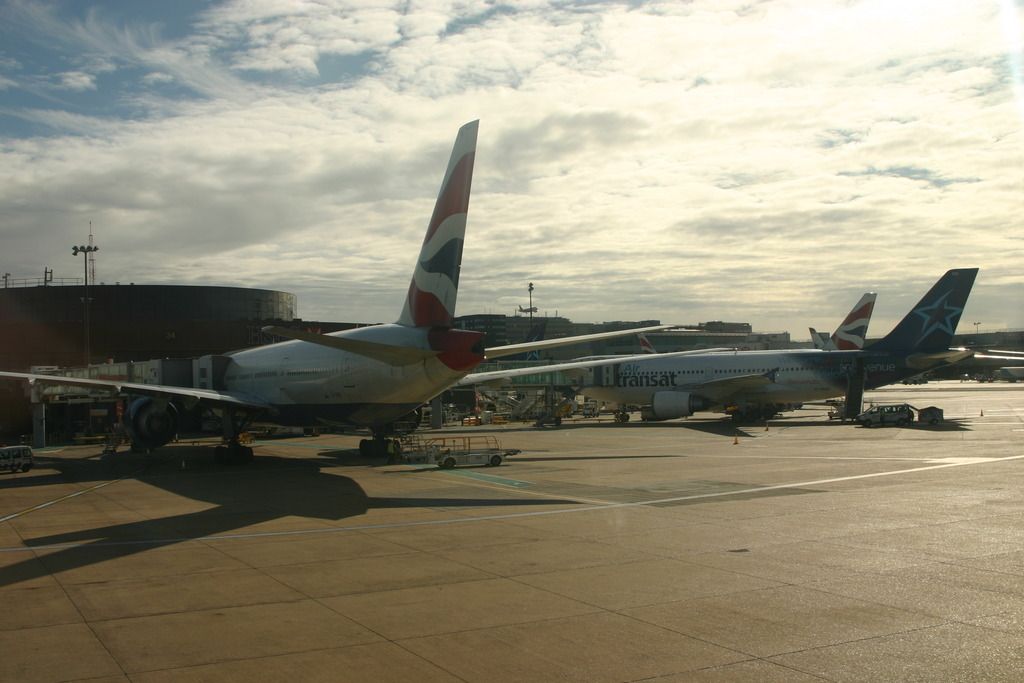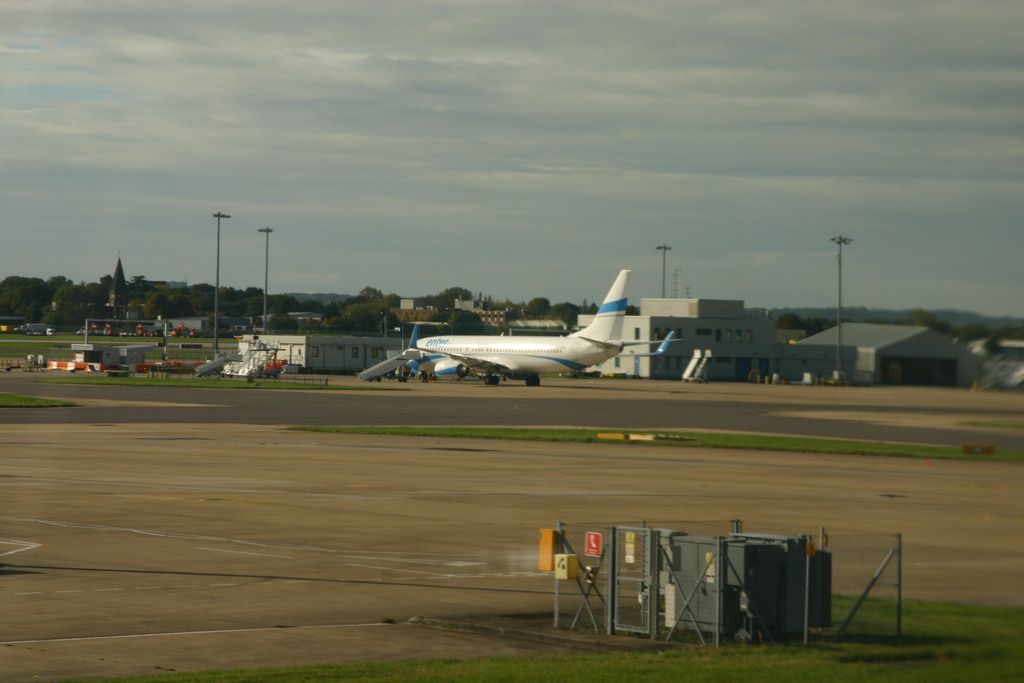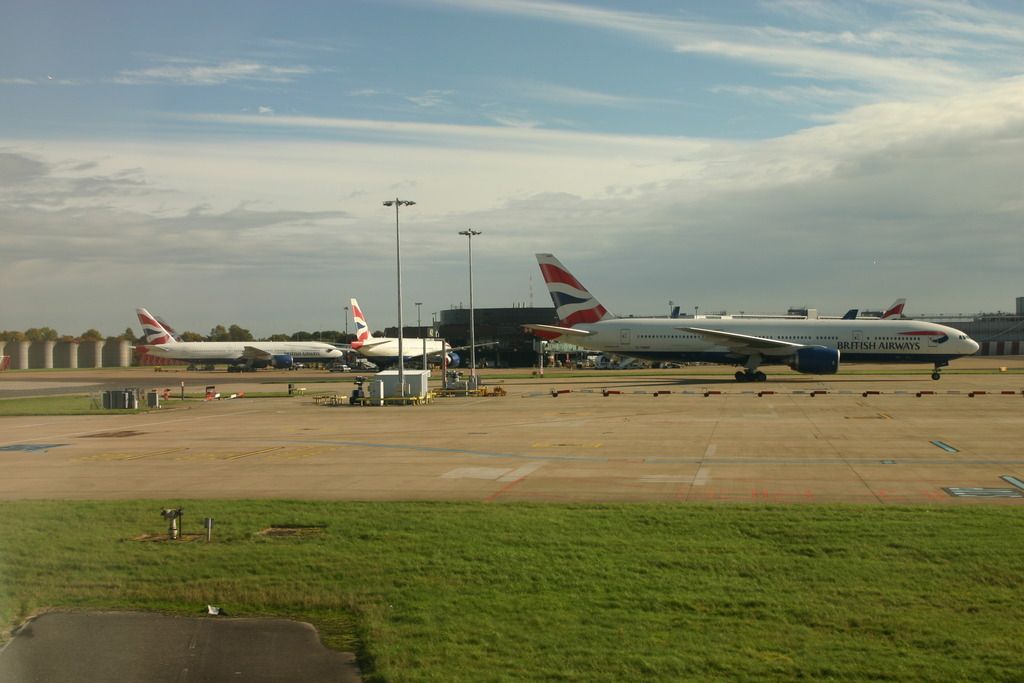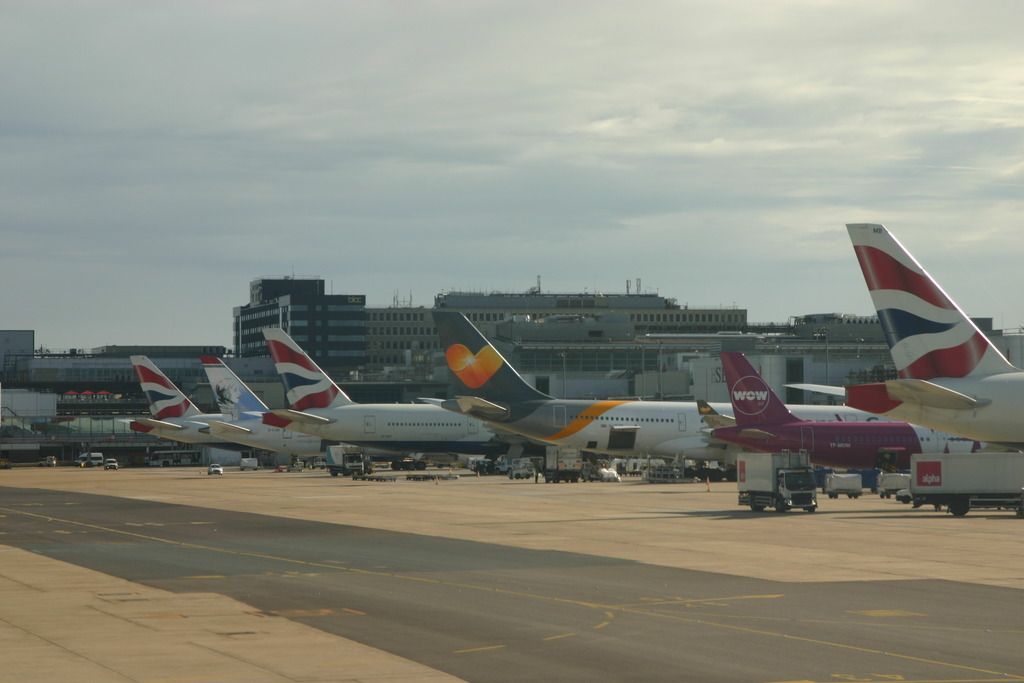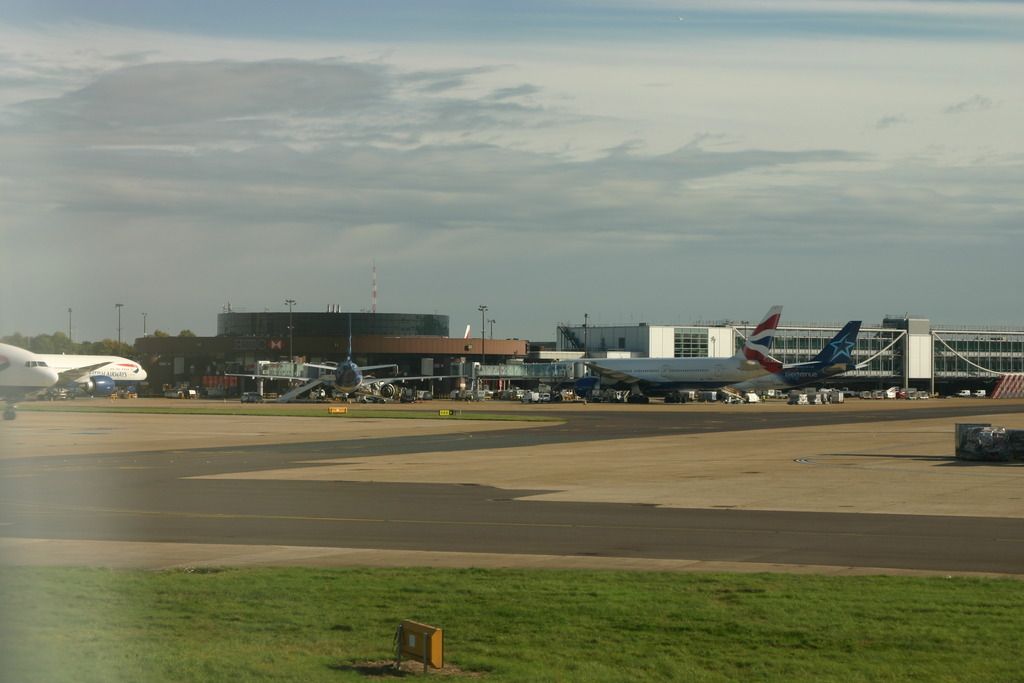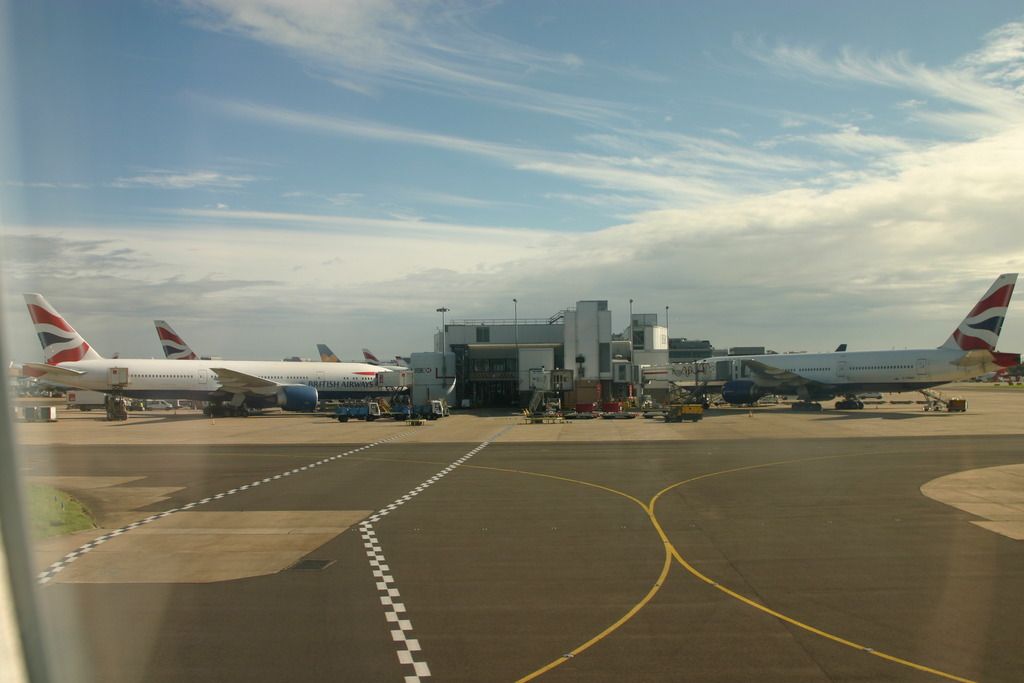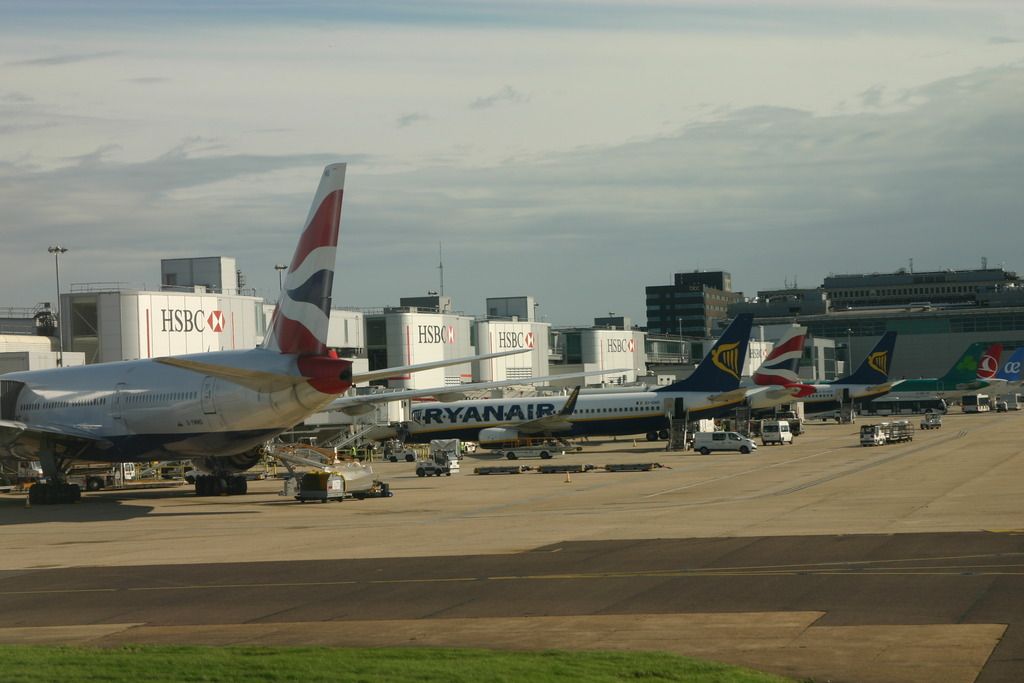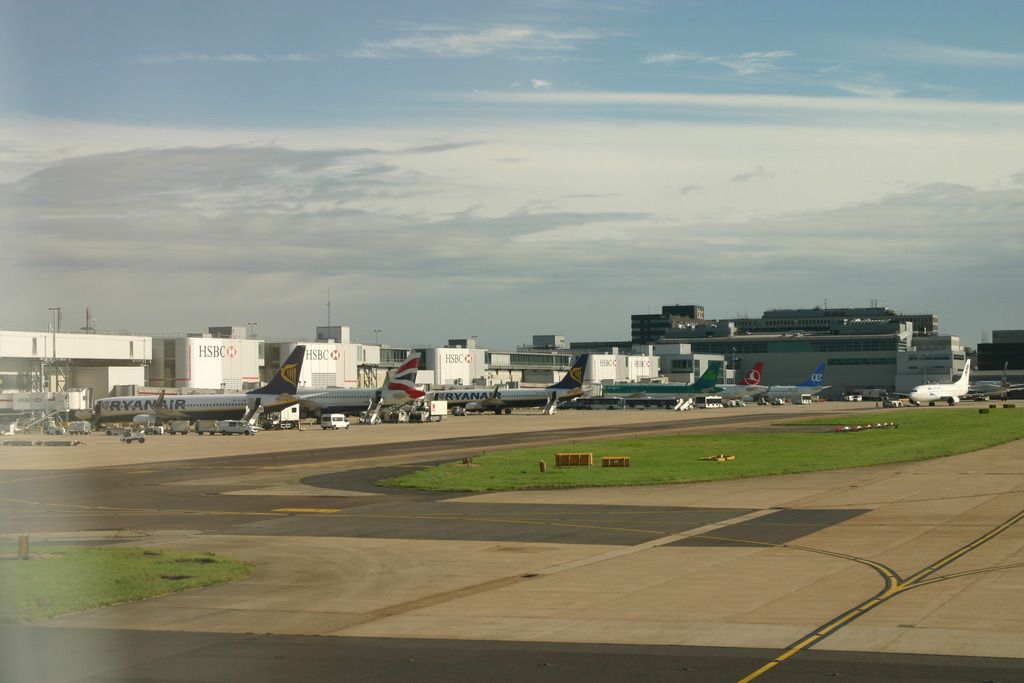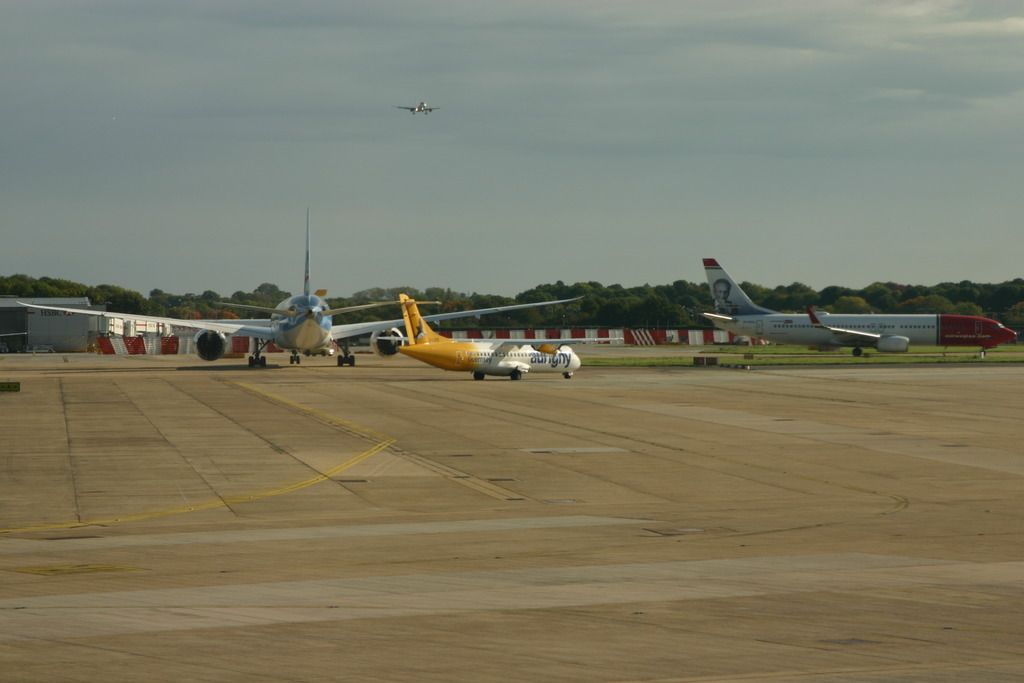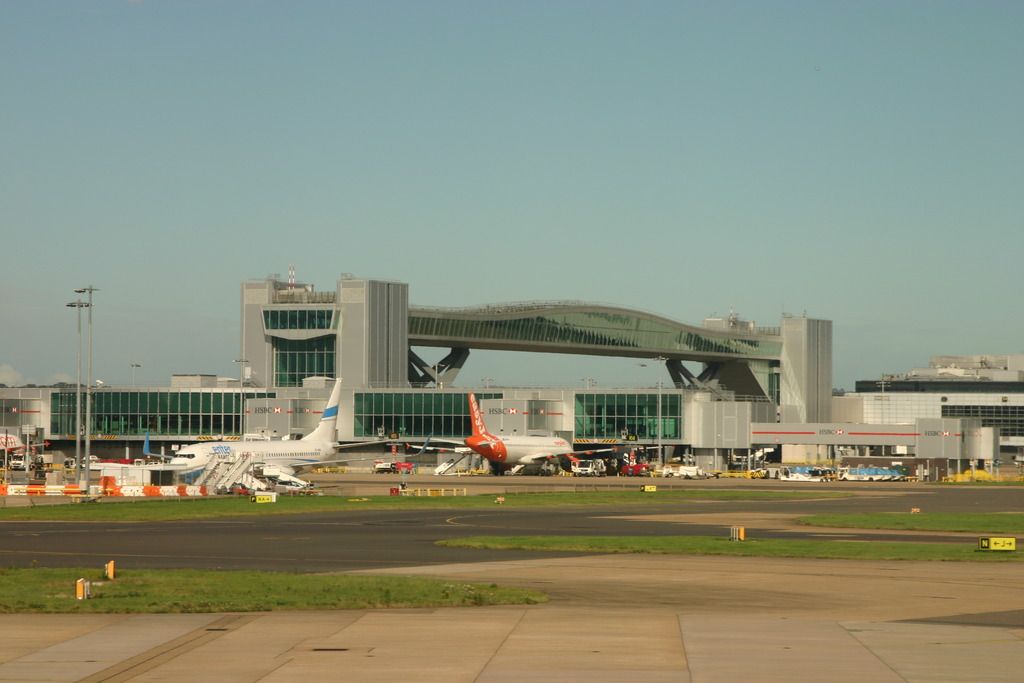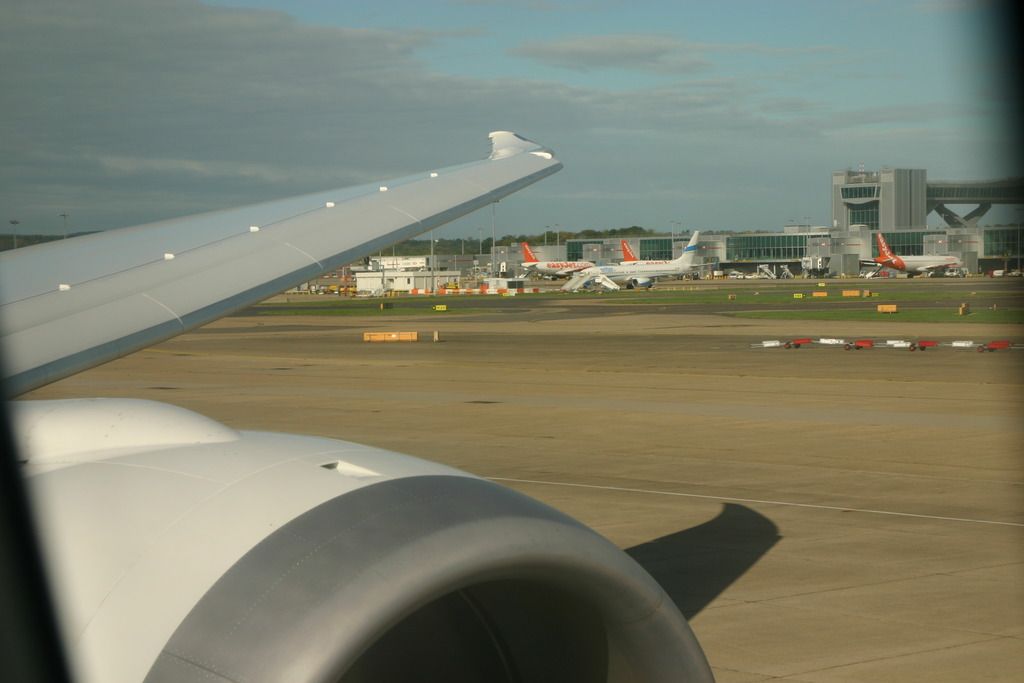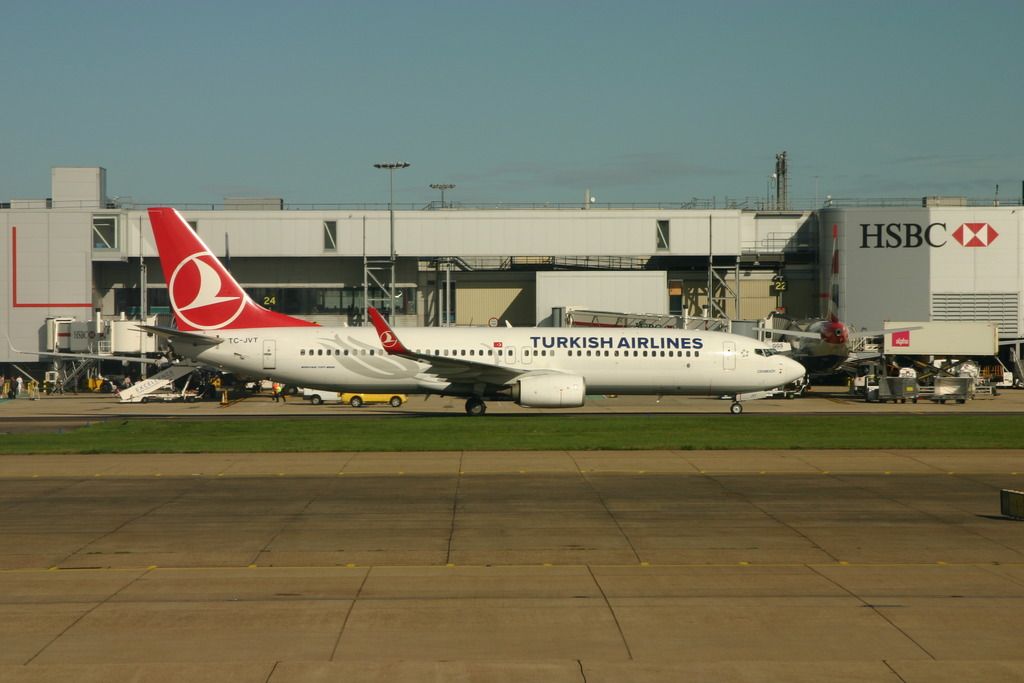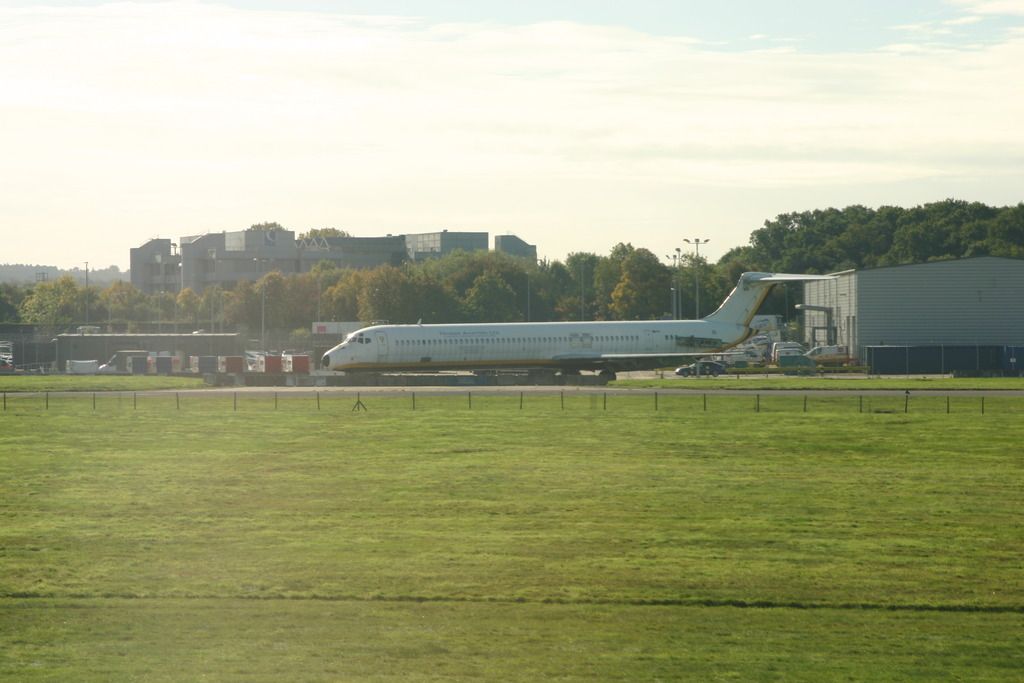 We took off from runway 26L into a clearing, sunny London sky over lush green countryside and villages/suburbs.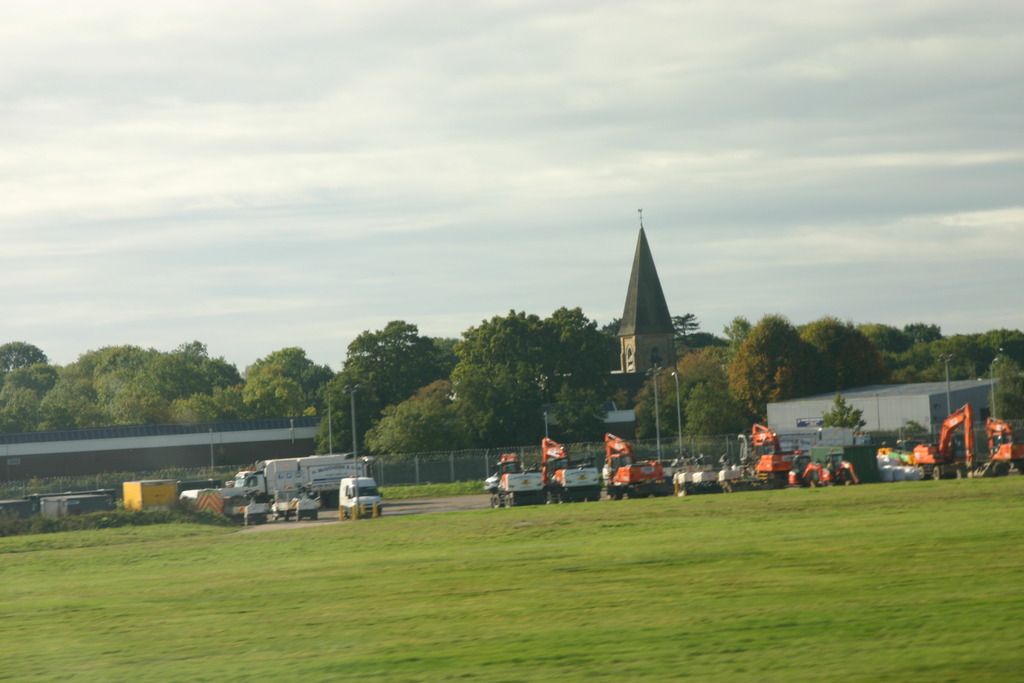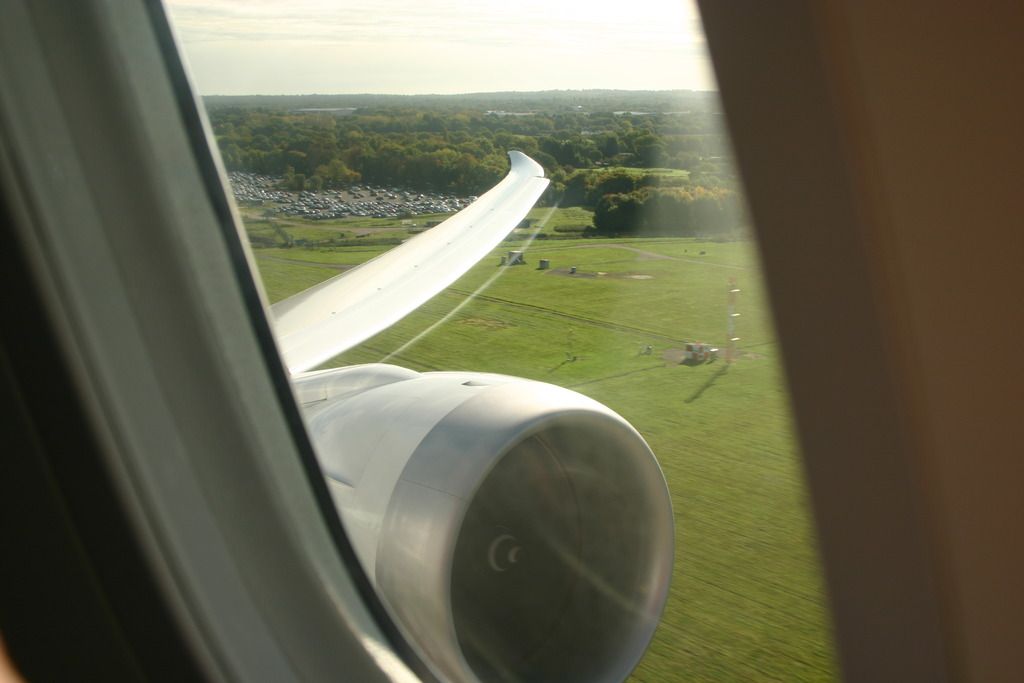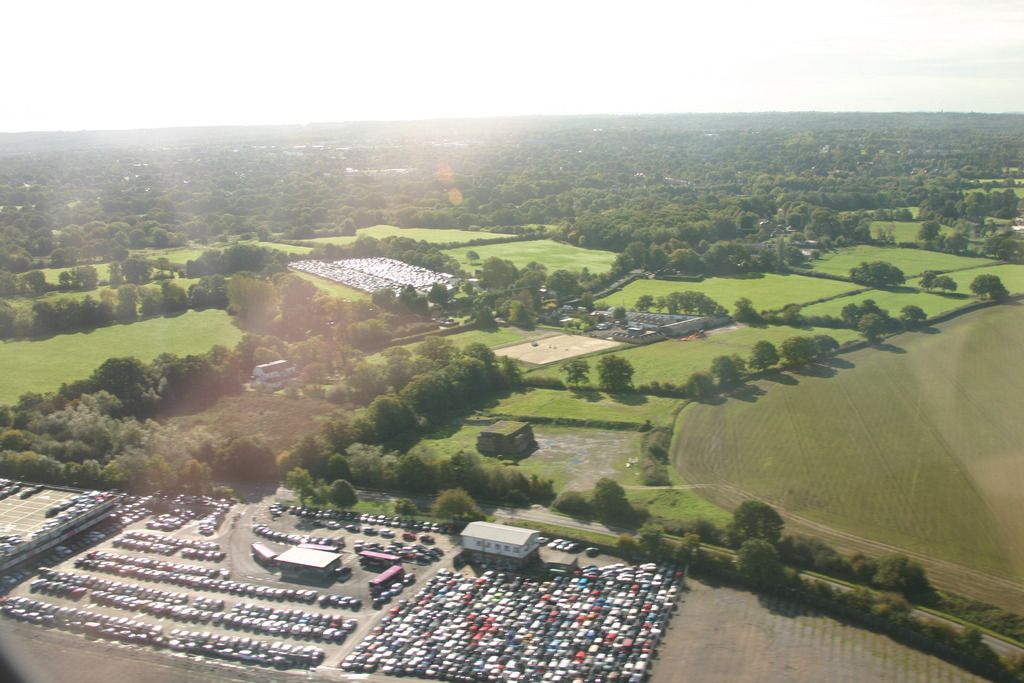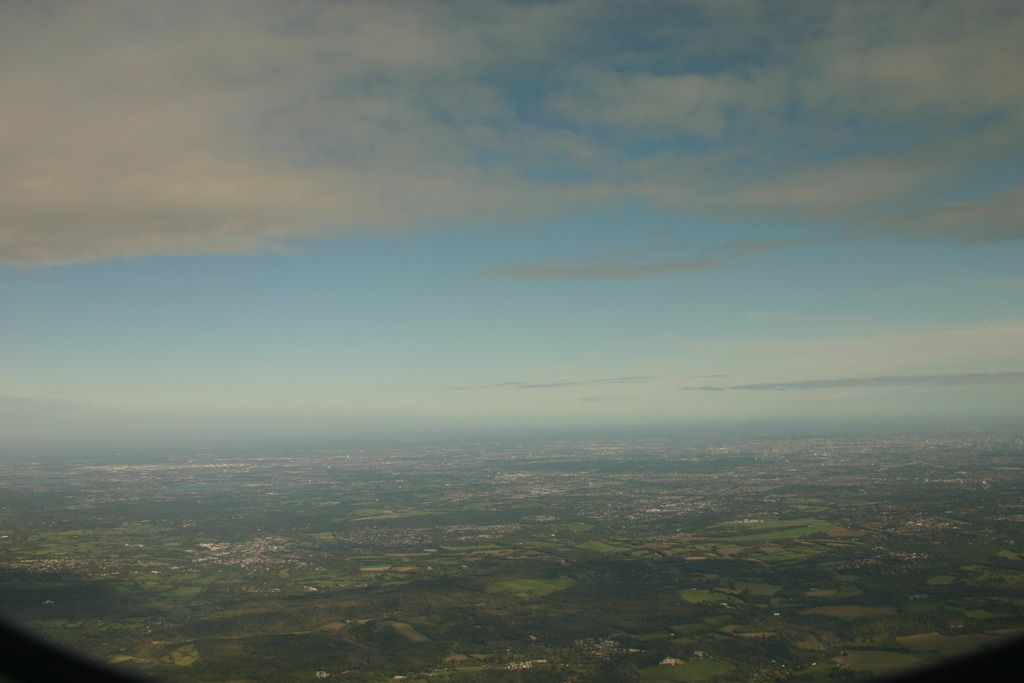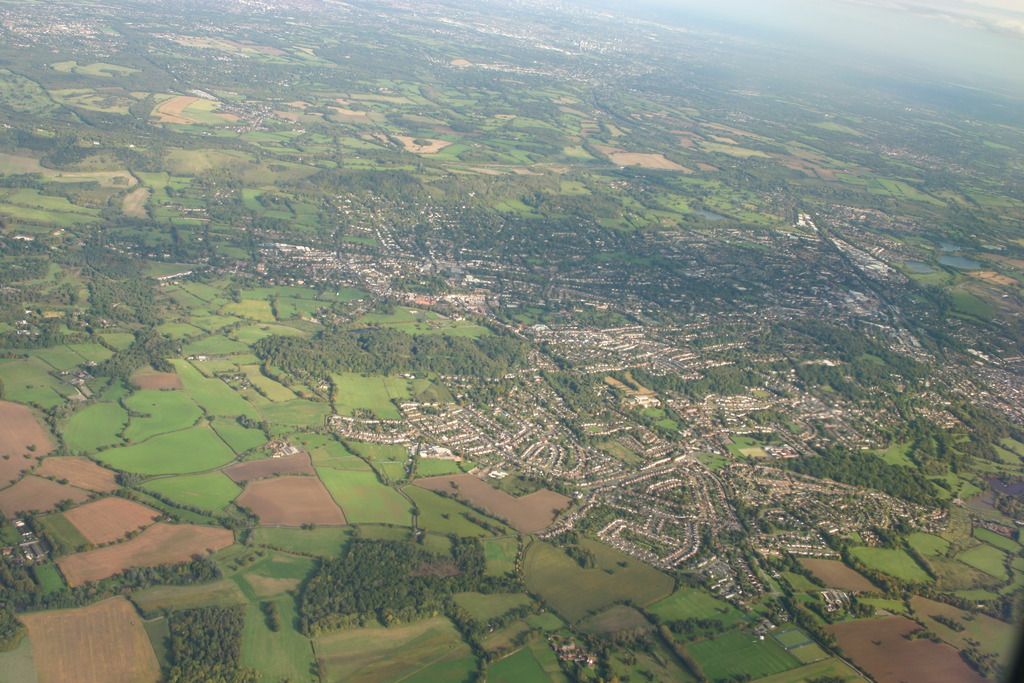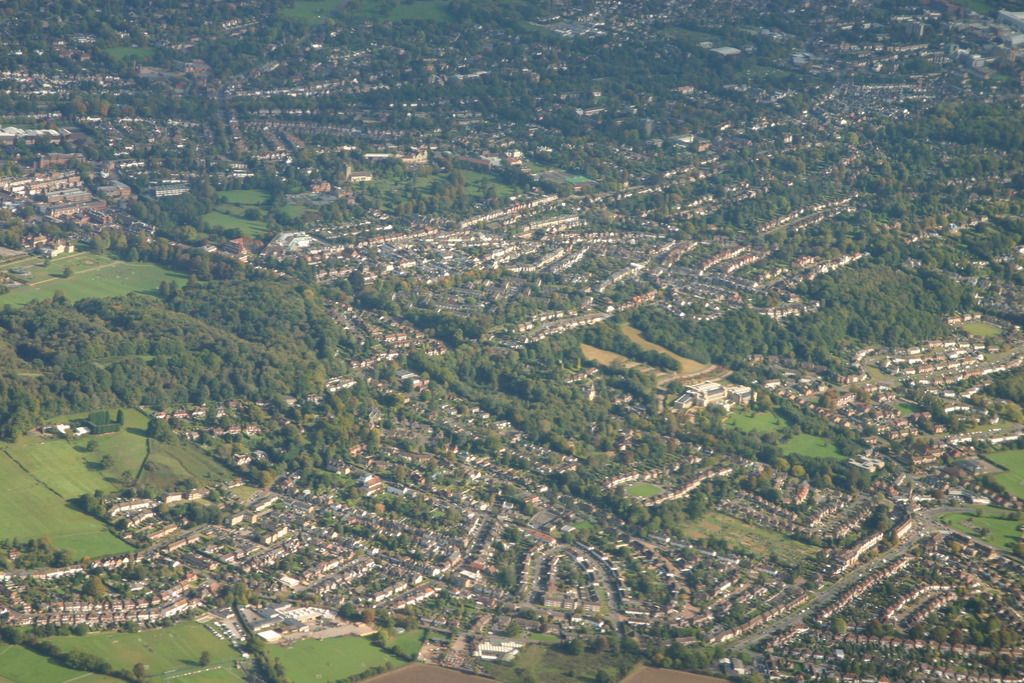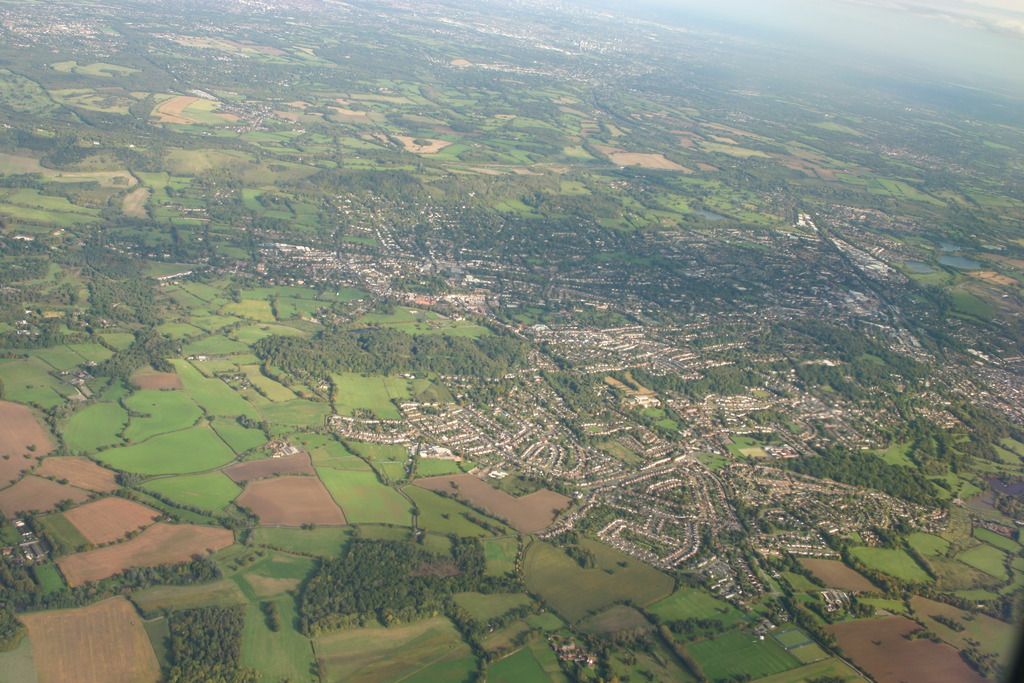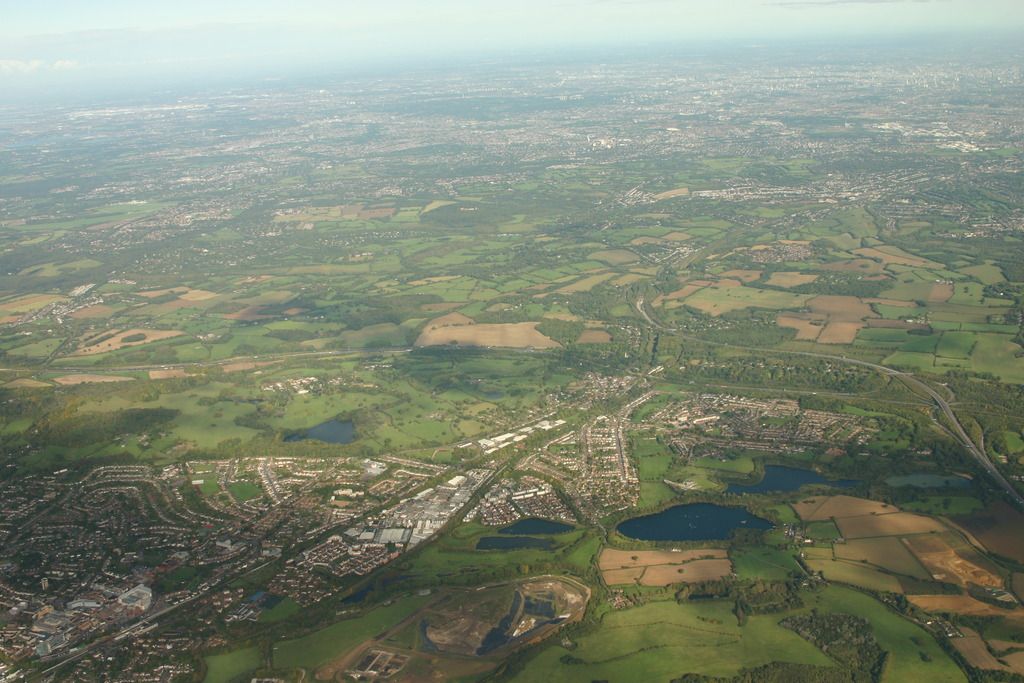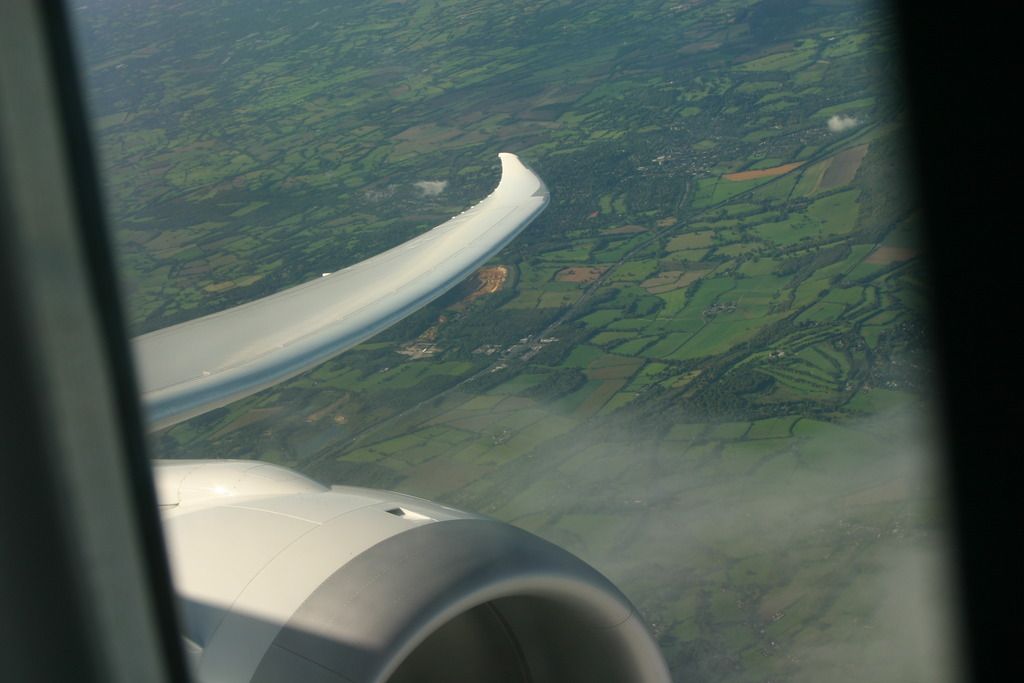 And..would this be Biggin Hill aerodrome?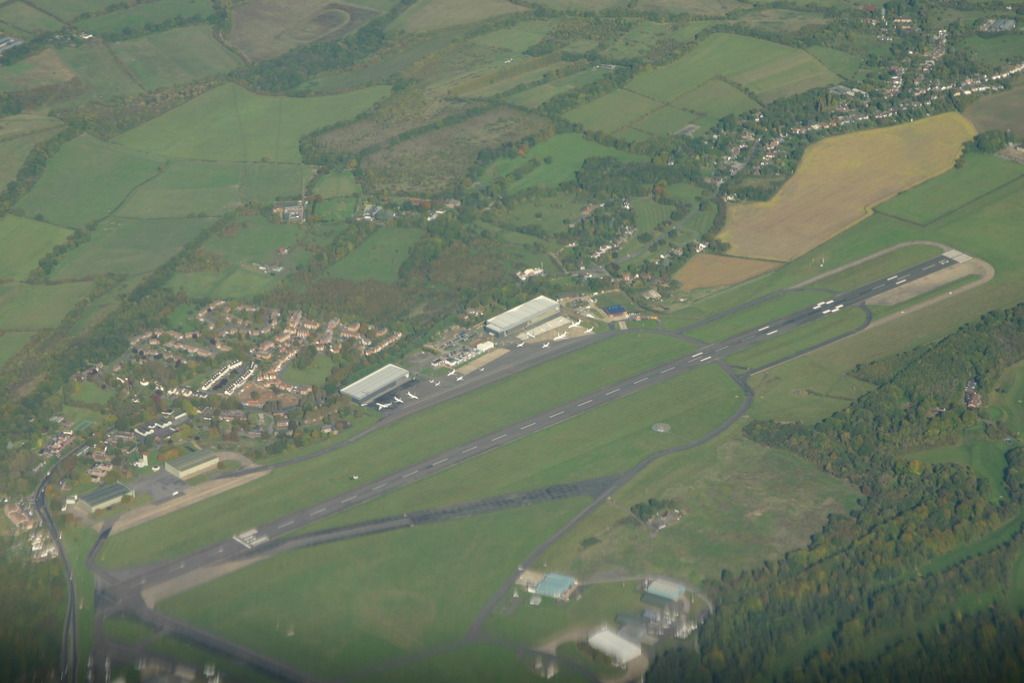 As we departed LGW, we made a great sweeping S-turn first north, then east, then northwest. I got an unexpected treat--wonderful aerial views of my beloved London!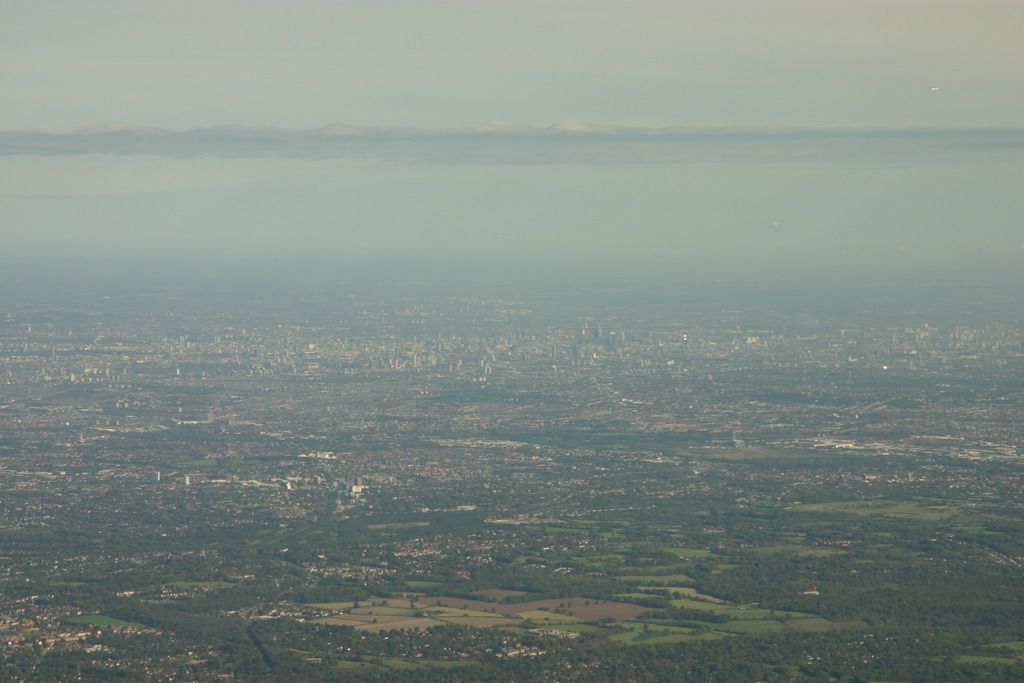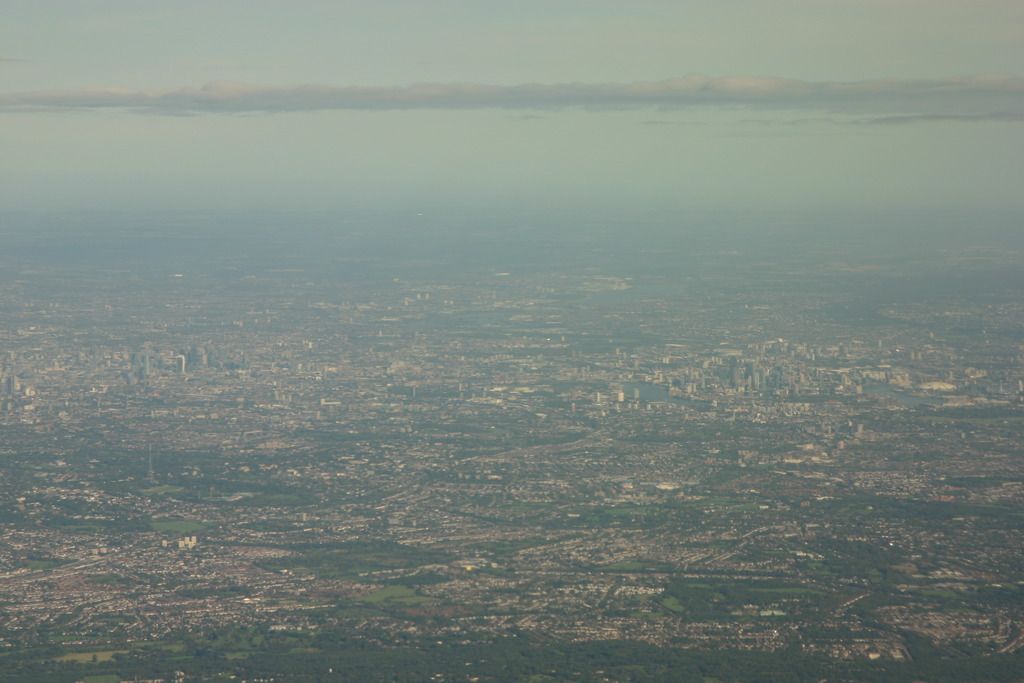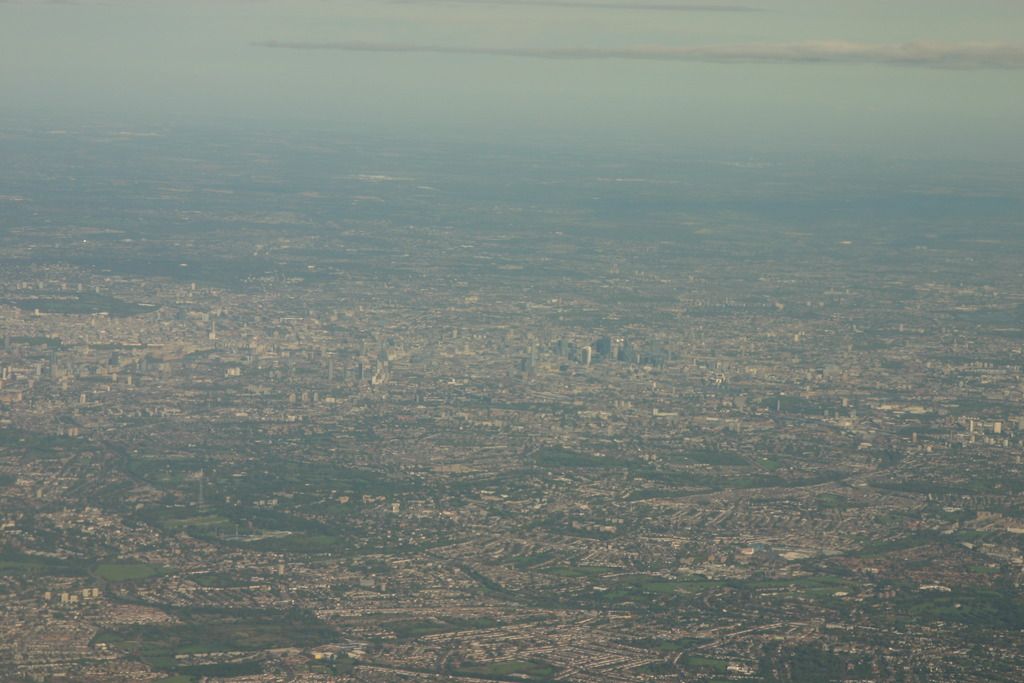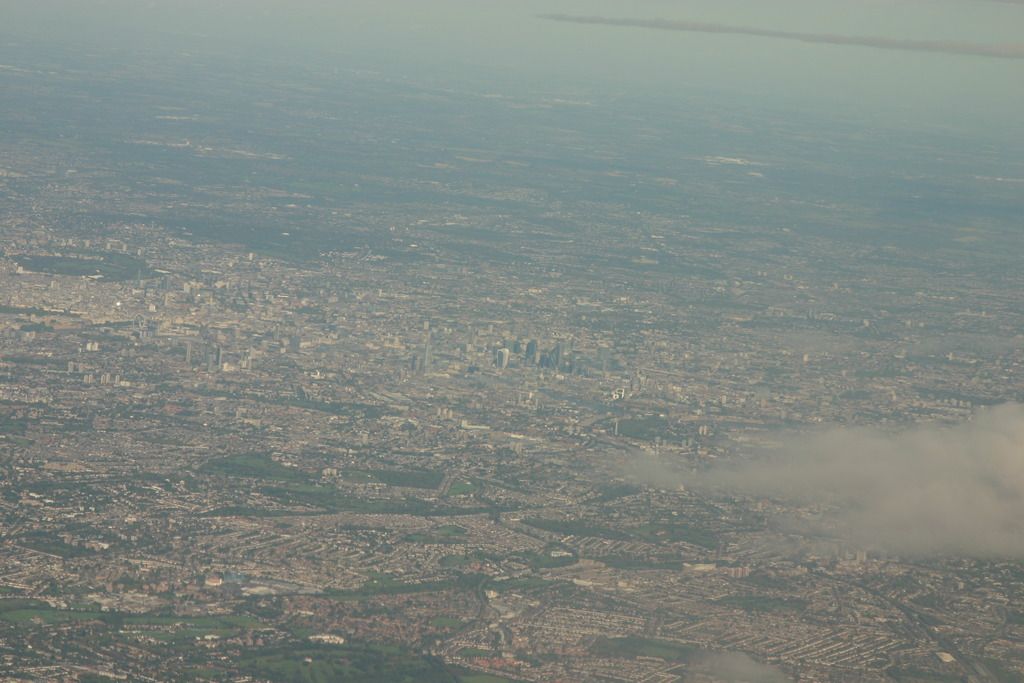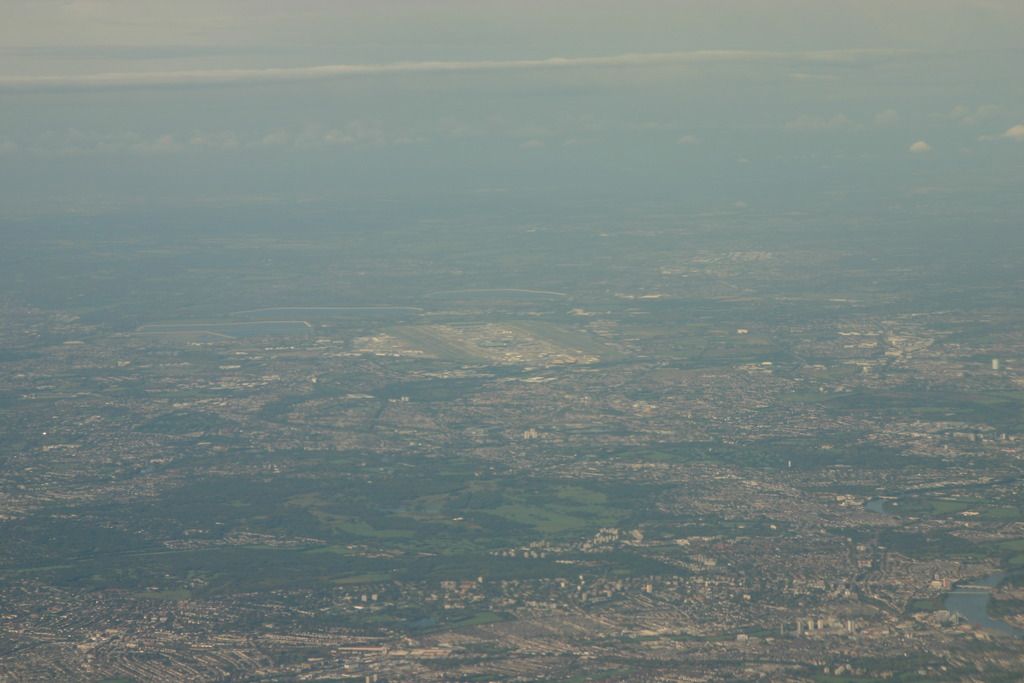 (with LHR in the distance, by the way)
Really nice close-up views of central London and the Thames, with very familiar landmarks to me including the Shard, Guy's Hospital, Russell Square, and other old haunts: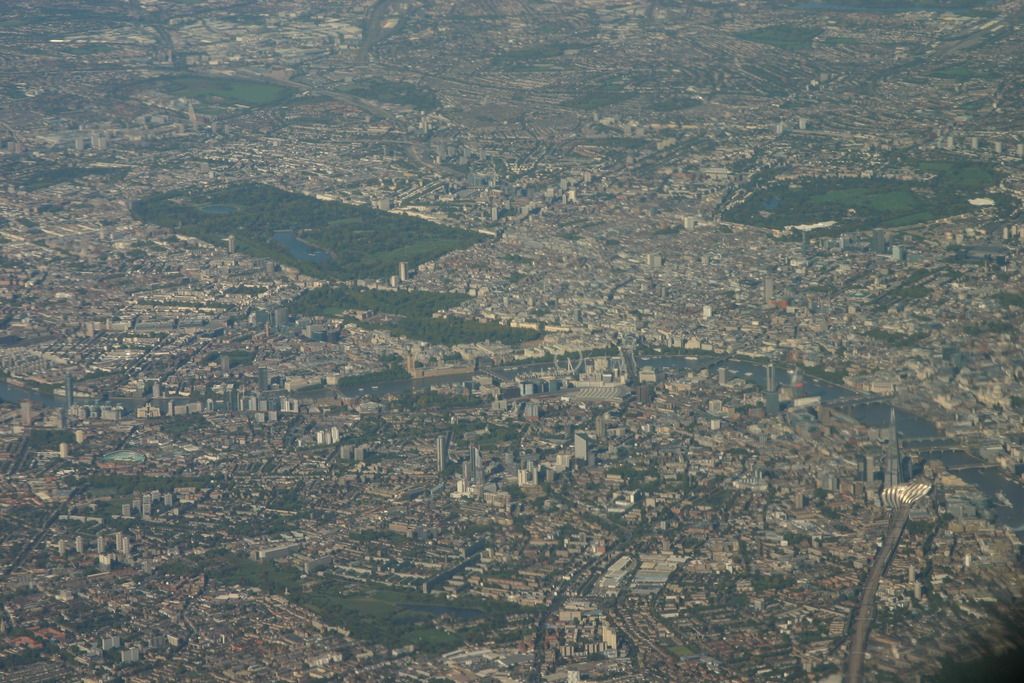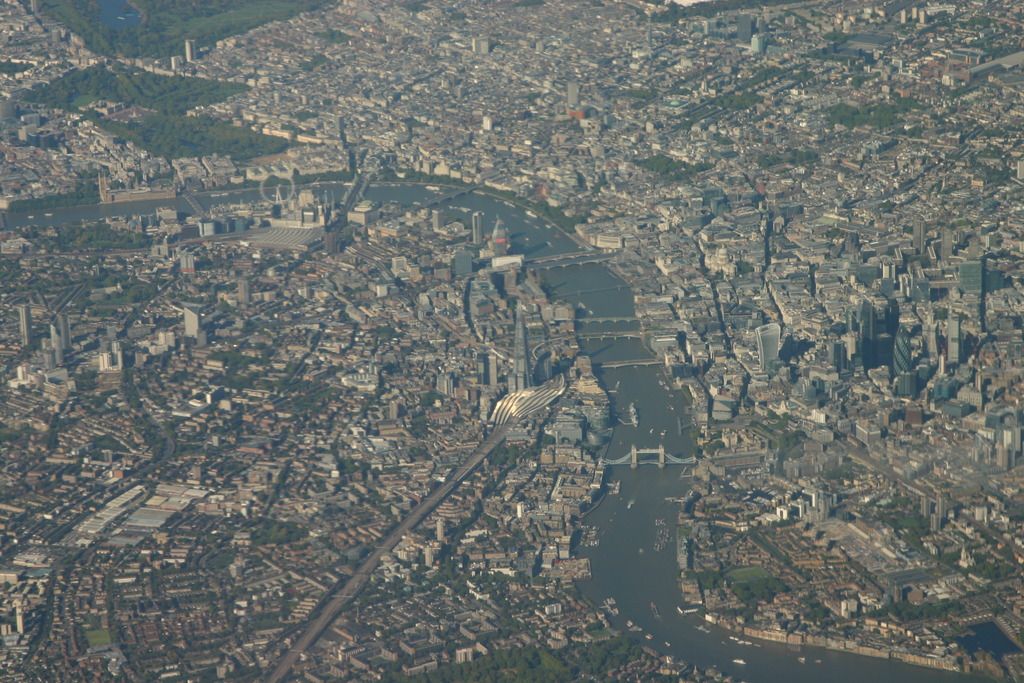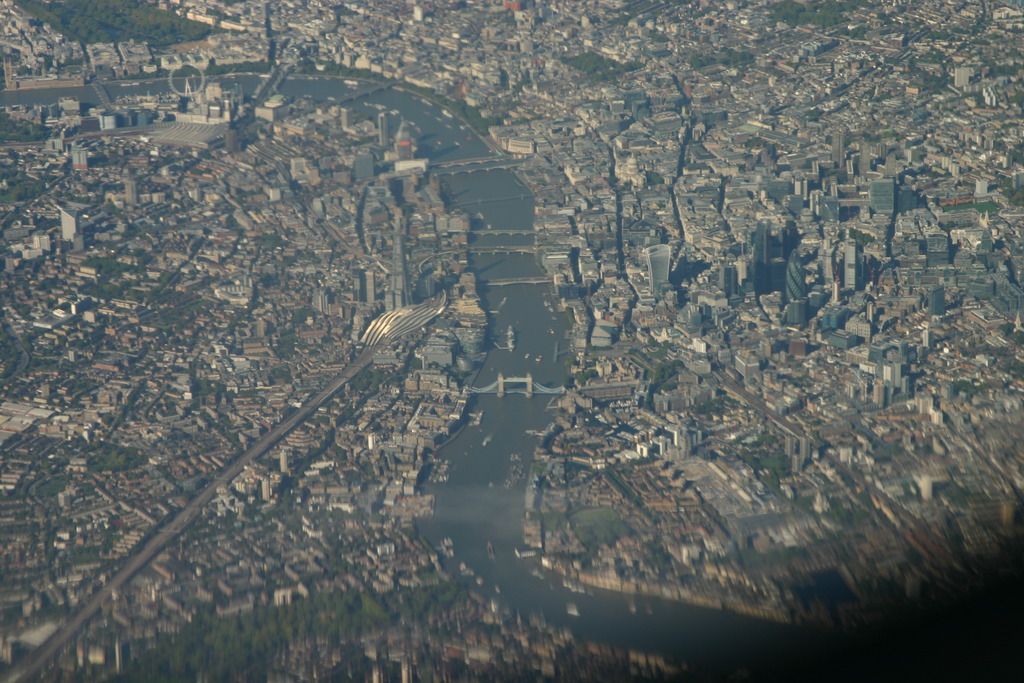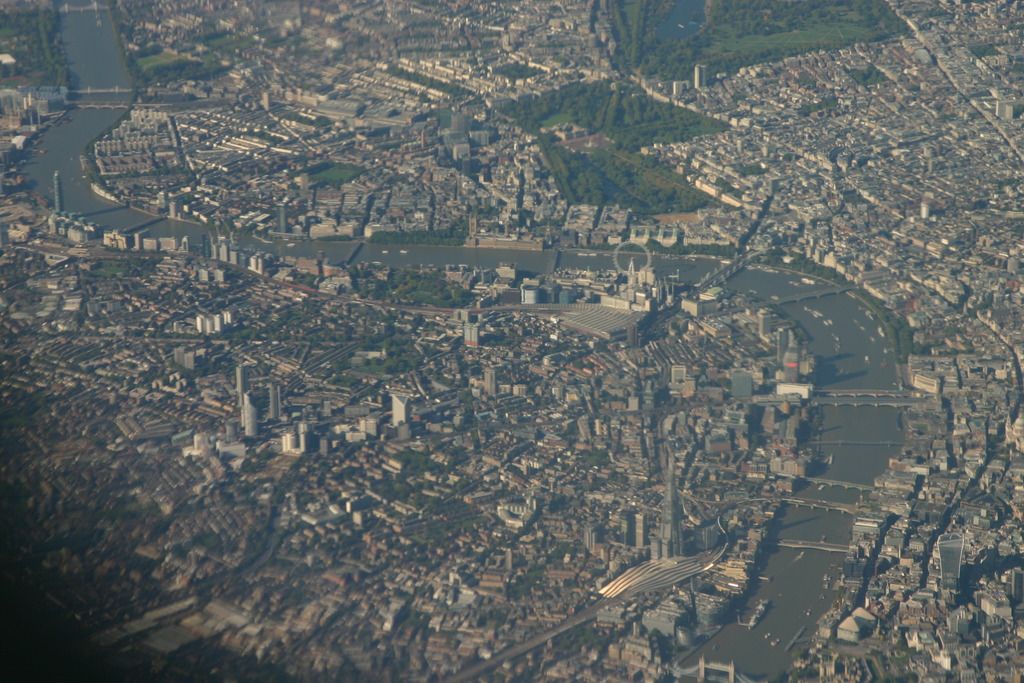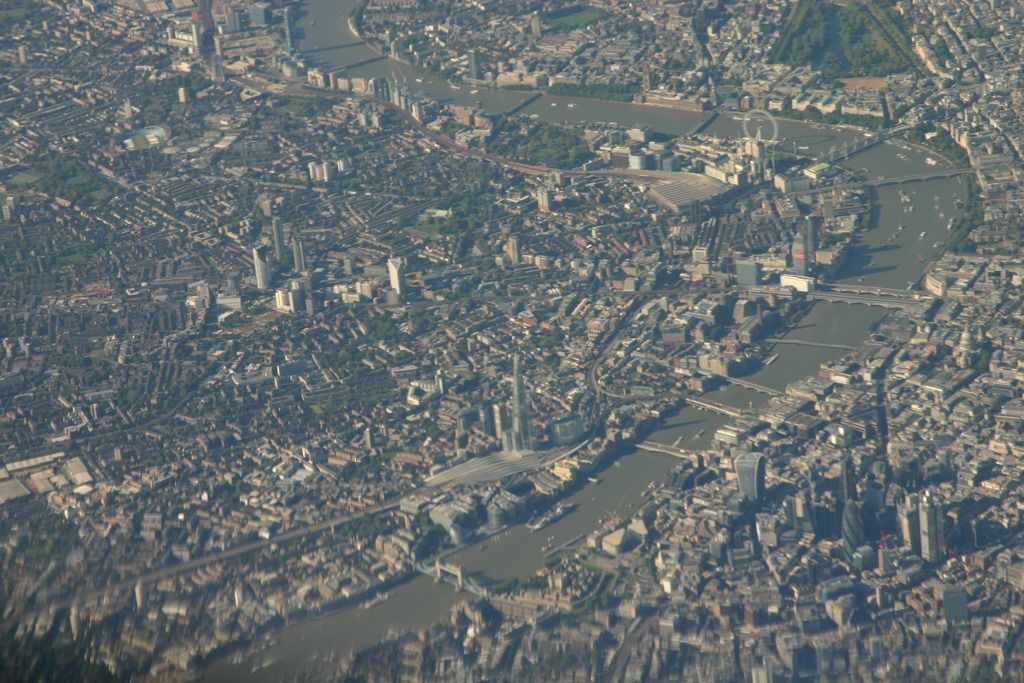 And a lovely shot of LHR: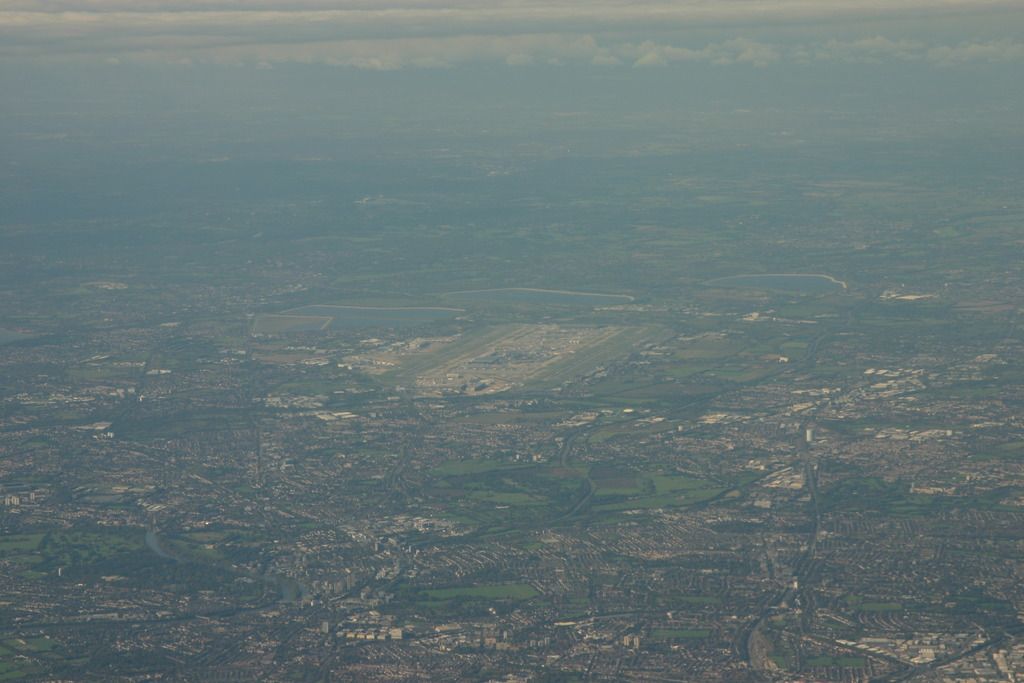 As we left behind the lovely British Isles and Ireland in our wake, I settled in for a nice long relaxing flight. I became fast friends with my seatmate (in 4B) and we hoped to meet up again someday.
Lunch was served: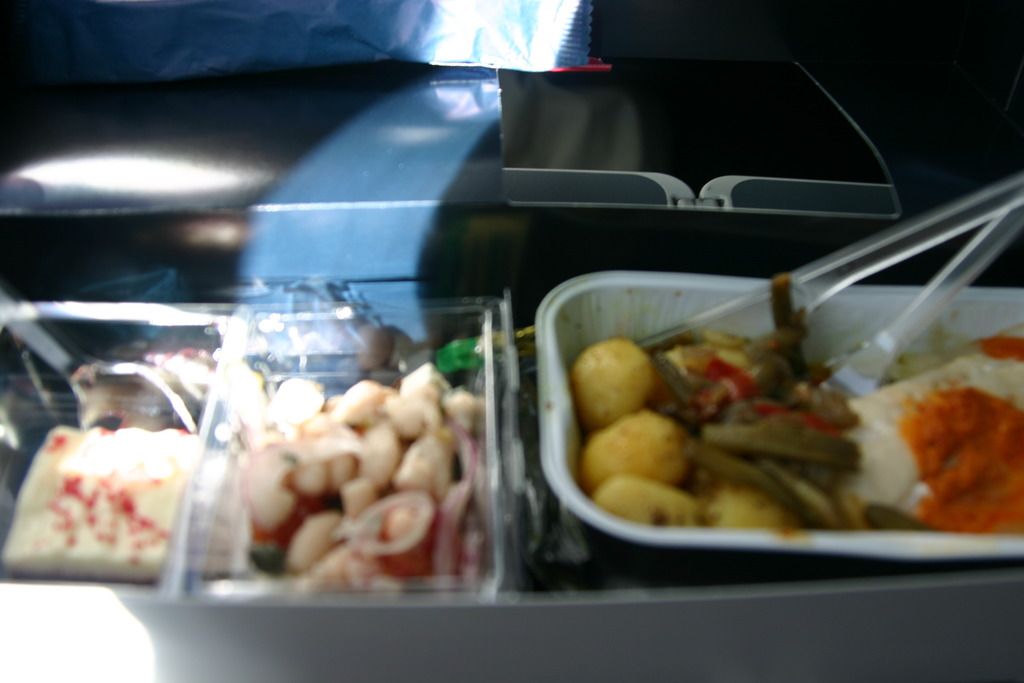 All too soon, we were descending into Denver and coming home: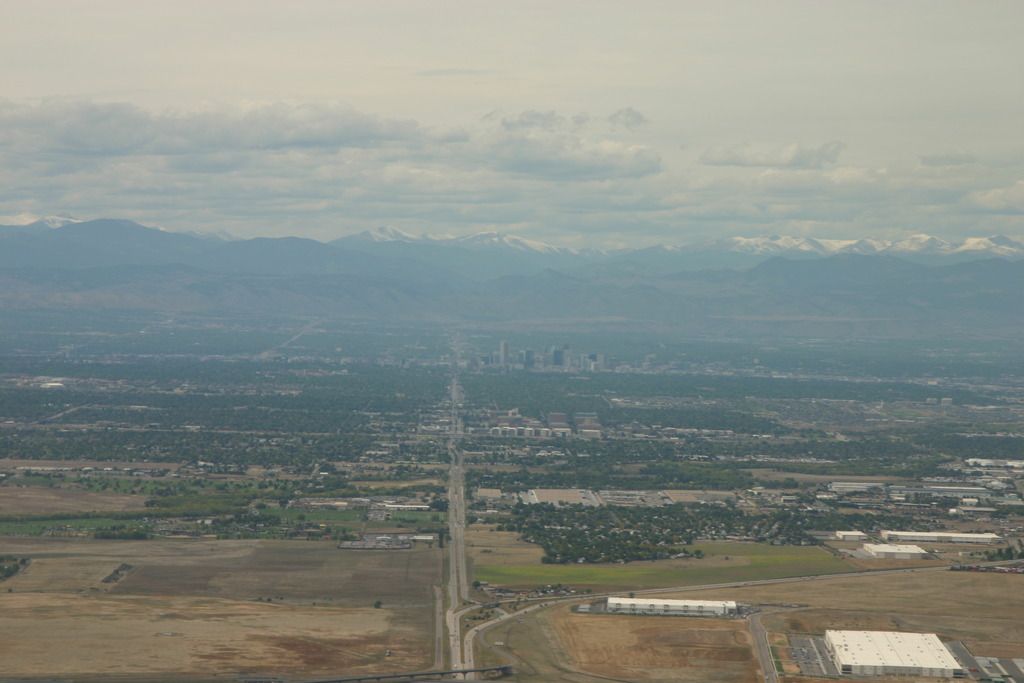 We landed on DEN's runway 35L, and I got this lovely shot of the Jepessen Terminal with its iconic tented roof, mirroring the Rockies: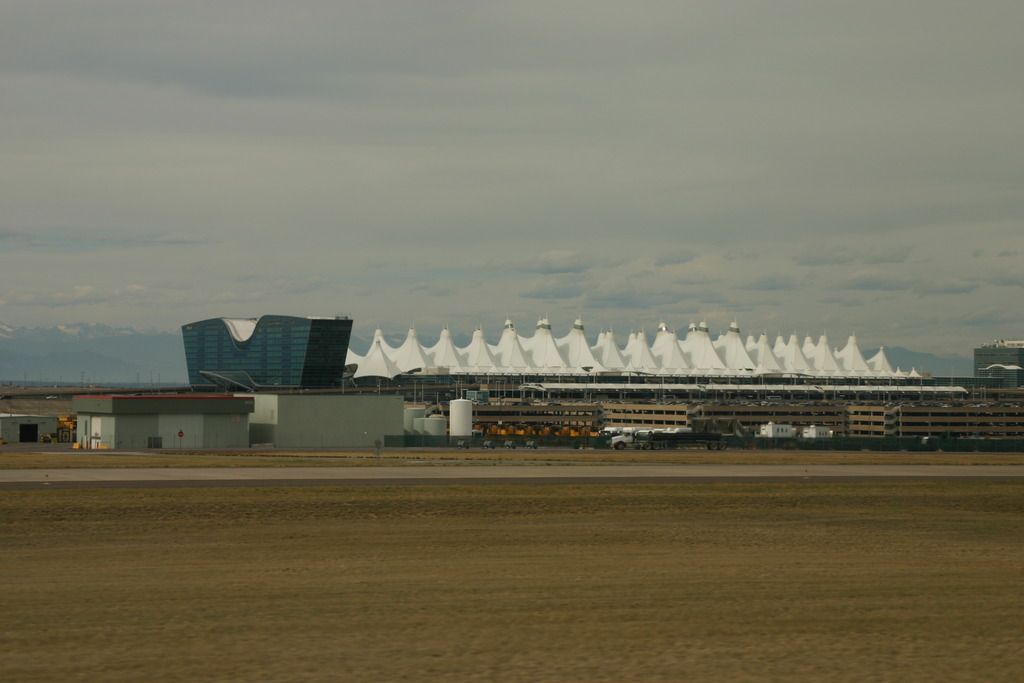 Traffic at DEN: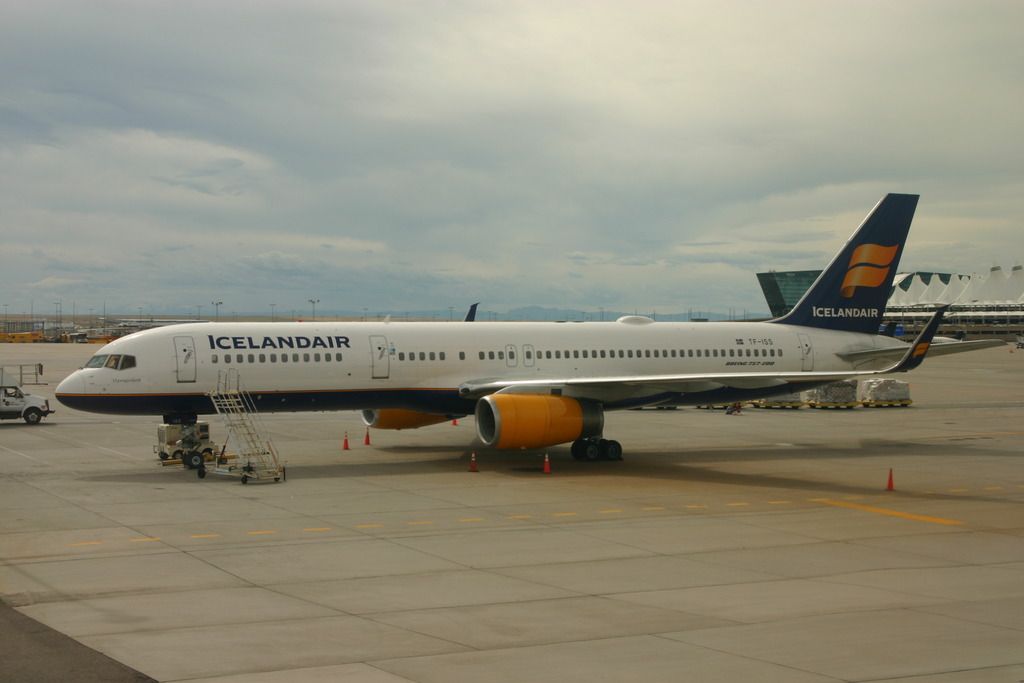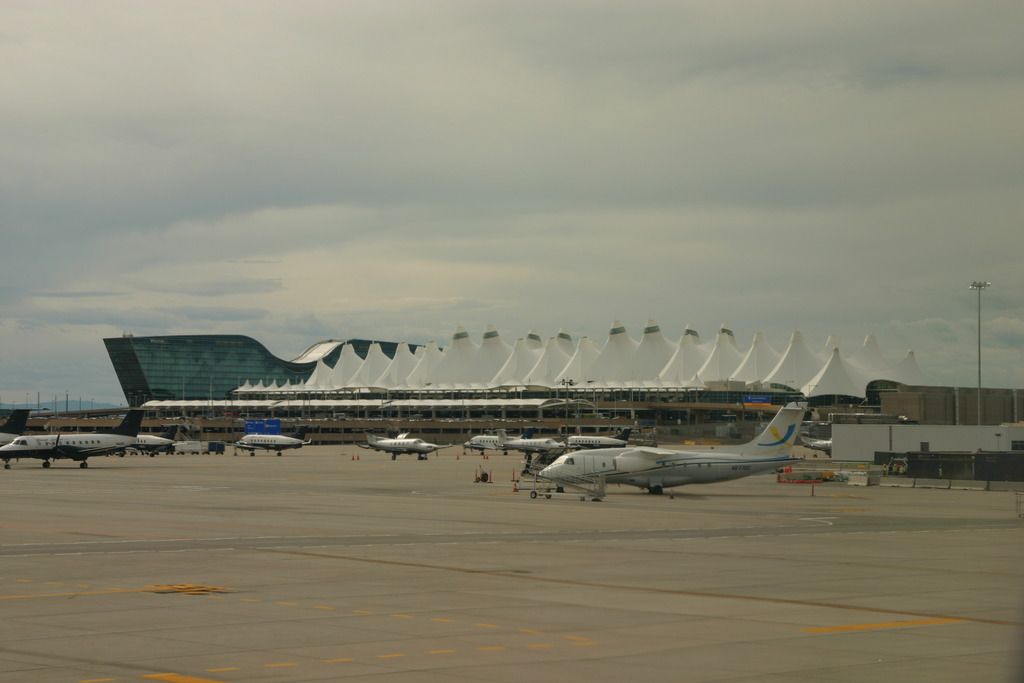 We deplaned at one of the international gates at concourse A. I breezed through US customs with my NEXUS/Global Entry and before long I had my luggage and was waiting for my SuperShuttle van to pick me up outside. I made it home to my apartment.
I am bound and determined to return "home" to London one day--hopefully long-term or permanently!
I hope you enjoyed travelling with me!
Norwegian Air Shuttle: My experience with DY introduced me to affordable transatlantic travel--and to affordable premium TATL flying at that. I was able to get a comfortable, spacious seat and good service with the Premium all-inclusive fare on DY. DY have multiple tiers of fares--from the basic LowFare (nothing included) starting at $199, through LowFare+ (includes meals and one checked bag), to Premium (all inclusive, premium economy service).
London Gatwick (LGW): I have flown in and out of LGW several times before (whilst living in London over a decade ago) and find it a nice, manageable size airport to use and get around in. It also has multiple options for rail transport into central London--the Southern and other standard rail services as well as the Gatwick Express. I also love the fact that there are hotels built right into both terminals or next to them. The BLOC was the most convenient--built right into the terminal I was using anyway.
I've been very busy travelling this year--all over the USA, as well as Canada and the Caribbean. In September alone, I was in Australia, England, and Ireland. Tomorrow I leave for GRU--to spend 3 weeks at a Brazilian craniofacial research hospital.
SmithAir747