Hi everyone
we all have things on our bucket list (I assume within this forum many of these items are actually aviation-related
) that we plan to do some day, and today, I am sharing a trip I took which has been on my bucket list for a while.
A little background: I grew up in northern Germany and during the school years, it was quite common to do multi-day field trips to one of the tiny islands in the North Sea. They are called 'Friesische Insels' or 'Fresia Islands' in English, and 7 of them belong to Germany as well as some more to the Netherlands. They vary in size, and most of them are tiny and nature is rather rough. Also, most of them are entirely car-free, where bikes and horse carriages are the most common form of transportation. Also, there are no large hotel chains (no points to be collected here), and most accommodation is either in the form of small, family-run hotels or holiday apartments. That does not mean that there is no "luxury", but it is rather sparsely found.
A special thing with these islands, from an aviation perspective, is the fact that most of them are served by several small airlines, usually only during the summer period and mostly on C172/C182 as well as BN-2's. As a school kid (many, many moons ago) when visiting the island, I used to watch these planes take-off and land on the very short, often grass-only landing strips and told myself, one day I will fly there by plane (rather than taking the ferries, which is the most common way of getting there).
My first successful endeavor was on an airline called OLT, which operates BN-2 schedule service (up to 15 times a day) to the island of Borkum. I flew on them in 2005, but it was a super-short 5 minutes hop from the nearby harbor town over to the island. This was a good start, but I know I wanted to do a longer flight one day.
Fast forward to 2017 and I was planning a couple of days of pure relaxation. I was so overworked that I needed a week off, somewhere off the beaten path, with a lot of nature and just time to myself. This is when I remembered how beautiful these tiny island were and I started to plan for a week-long trip to one of them.
I found a really nice hotel (with a wonderful little Spa and private pool) on the island of Langeoog (check out
http://www.langeoog.de
to see more), a 8-km-long, very narrow island with about 1.500 permanent residents - and around 250,000 visitors each year (many of them come just for a day trip).
Now... I needed to find a way to get there. I remembered the small planes and started to investigate schedules of flights etc. While there are plenty of these little hops from the harbor towns, getting to one of these towns would means a super-long car ride for me (taking 7-9 hrs).... nothing I fancied at all. So I reached out to one of the airlines, called 'Inselflieger' (
http://www.inselflieger.de
), and investigated about a private plane charter to/from Langeoog - and for a reasonable fare, I booked it within a few days.
My initial flight was from Bremen International Airport in northern Germany to the Island of Langeoog and then, after a week there, I took a private plane to central Germany, where I met with some old friends. In order to get to Bremen, I booked a flight on Lufthansa to Bremen, which would also allow me to start the vacation days in style - in the LH First Class Lounge at Munich Airport.
But enough words, time to go flying (and relaxing), so I will mostly let the pictures speak from here.
My trip started at Munich Airport, with a trip to the amazing LH F Class Lounge (which is also open to LH HON status holders even when flying Y). From Munich, I was flying on LH to Bremen, where I would switch to the private charter, operating from the main terminal as well.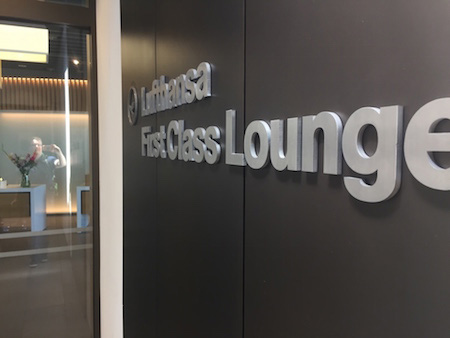 The lounge has an amazing outside terrace, with lots of plane viewing possibilities, as well as an open bar (during the summer months)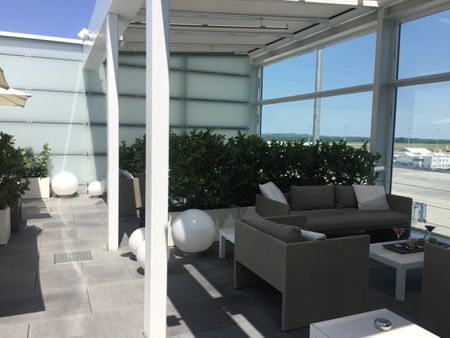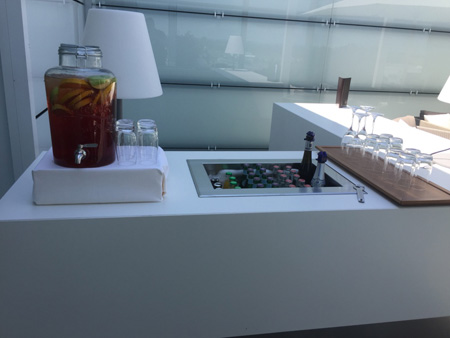 And of course a nice seating arrangement, a staffed bar, wonderful food offerings and great shower rooms. I started my vacation with some lunch and blubbery drinks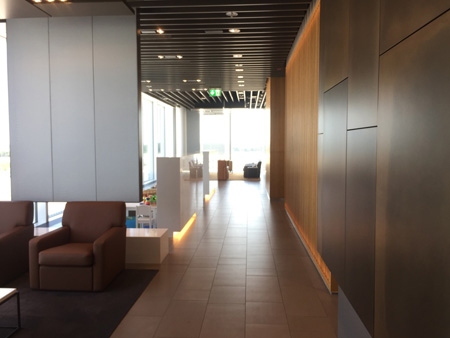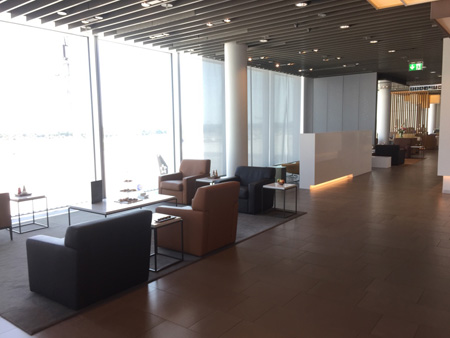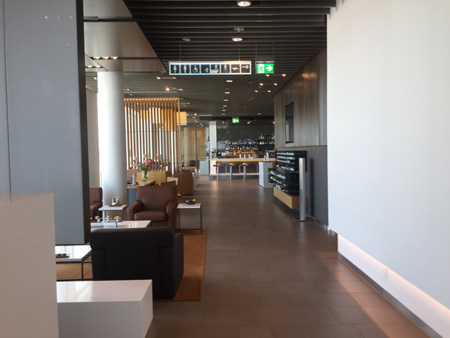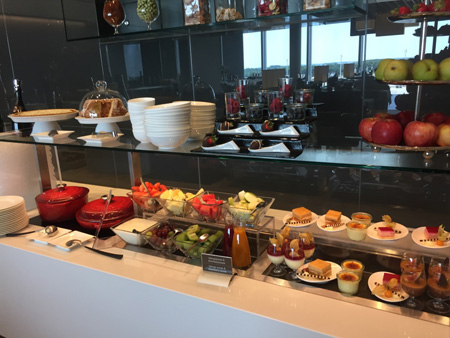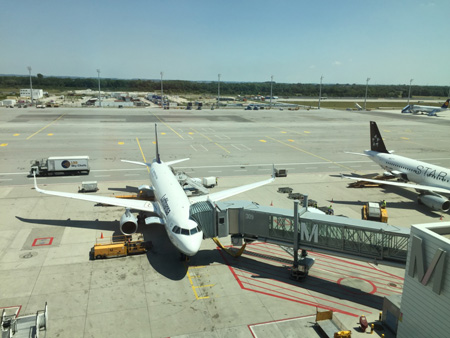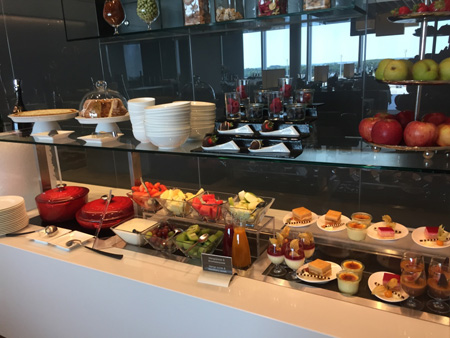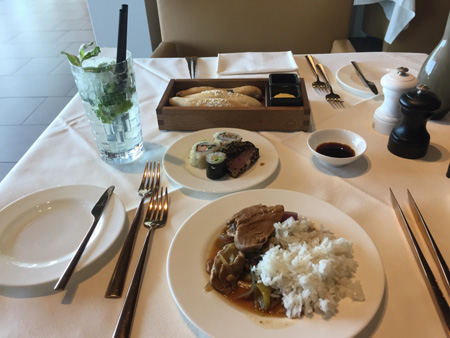 This was followed by a quick 45 minutes nap .... after all, I am on vacation now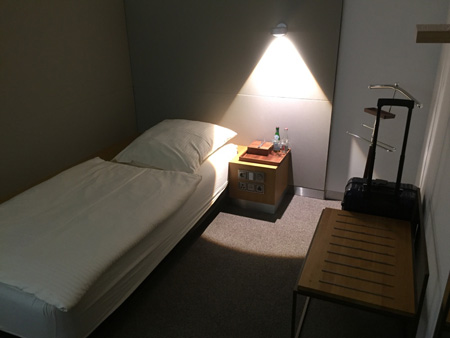 In the meantime, my "personal flight" even appeared on the Bremen Airport website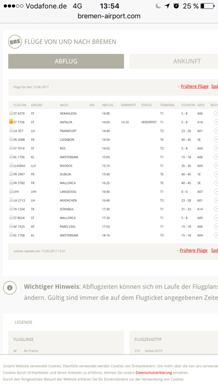 Soon, my flight to Bremen was ready to depart and I quickly boarded. Middle seat in Economy stayed free, despite a rather busy flight, which I was pretty happy about. Time to put on my headphones and turn to some nice lounge tunes.. best way to spend a quick 1-hr hop within Germany, aside from looking out of the window, of course.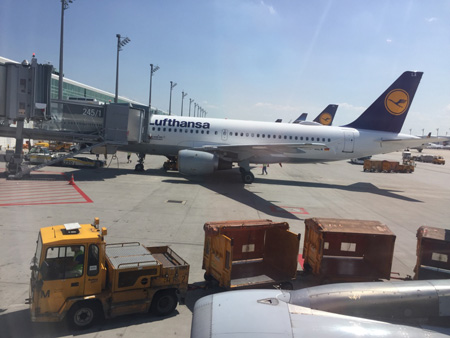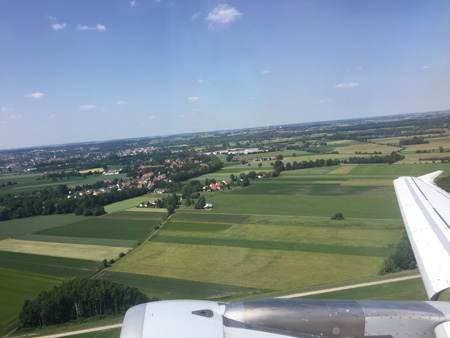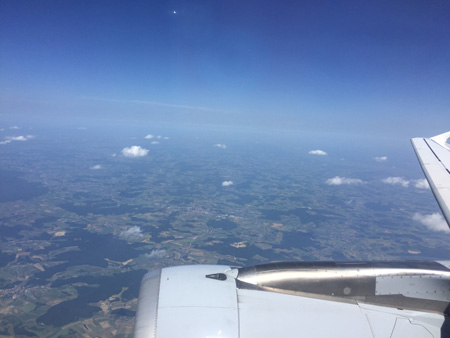 Getting closer to Bremen, the weather turned to the worse, but nothing too serious (yet). However, there were some thunderstorms building up in the vicinity of the city, so I know it would be good to land quickly and get going to Langeoog - since my private charter today would been a C182, which operates only under VFR conditions.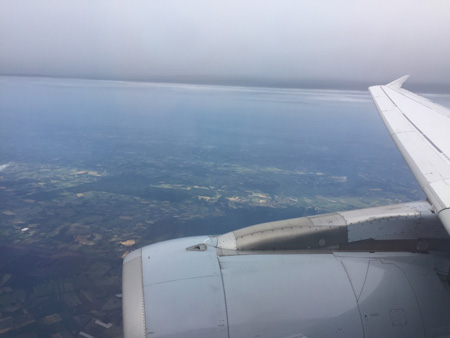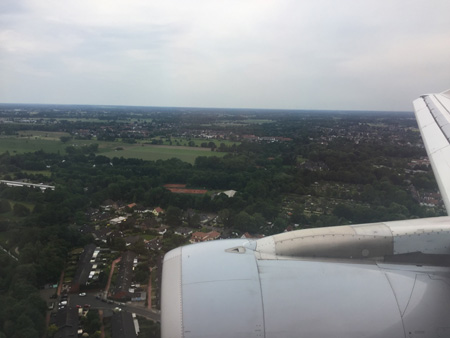 When booking the private charter, I was told I would have to leave the airside terminal and make my way to a handling partner. However, upon checking the Departures board inside the terminal, I discovered I was being assigned an actual public gate for my flight - and with only hand luggage, I made my way over to gate A7 to await my "boarding".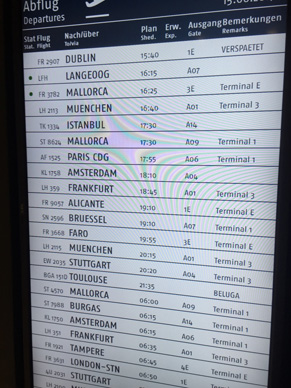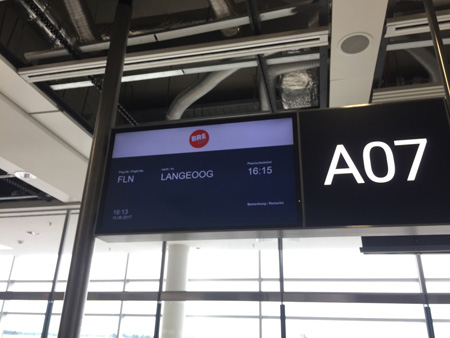 I approached a lady working at the gate next to "mine" and asked her what I needed to do now. She responded and said "ah, that is you... your flight seems ready. Let me call my colleague to come and pick you up". 10 mins later, a person walked through the gate and walked me downstairs to the apron, where a shuttle was parked. From there he drove me to my plane - nice, even though boarding the C182 through the jetway would have been fun (just kiddin').
Once arrived there, the pilot loaded my luggage, handed me a pair of headphones and confirmed that we should be leaving quickly, due to the nearby weather system. Within 2 mins we were off blocks and on the way to the runway. Flight time was around 35 minutes and even though it was cloudy and hazy, the flight was very smooth. We passed some rain clouds, flew towards the coast line and eventually arrived at the island of Langeoog.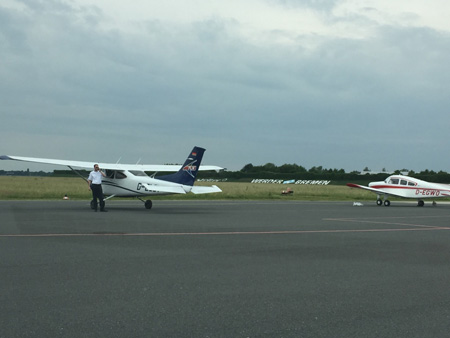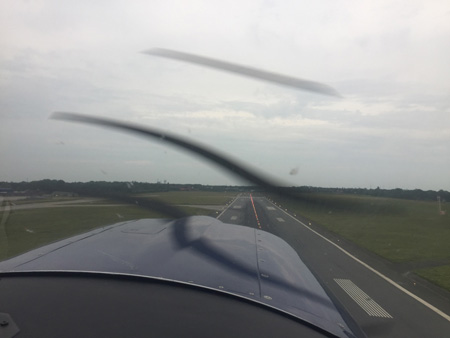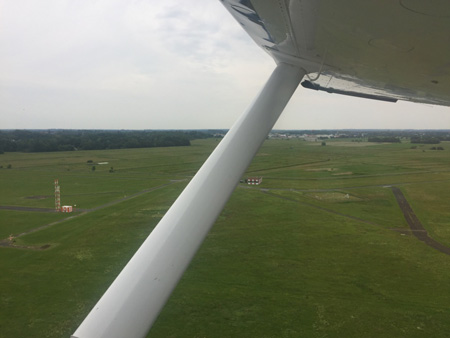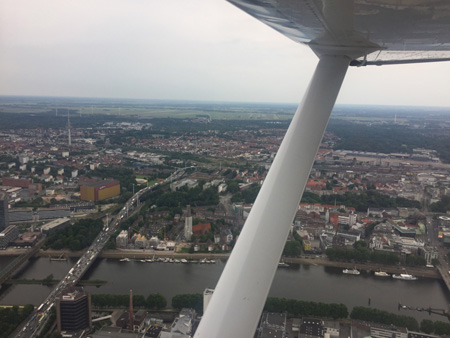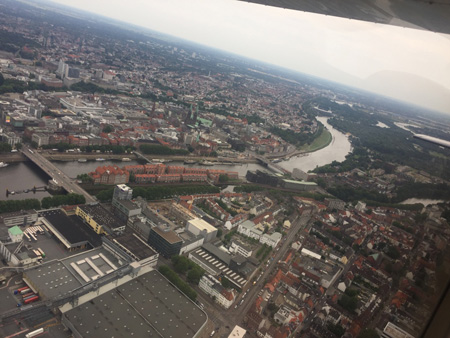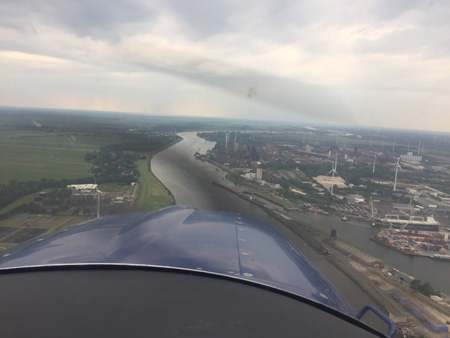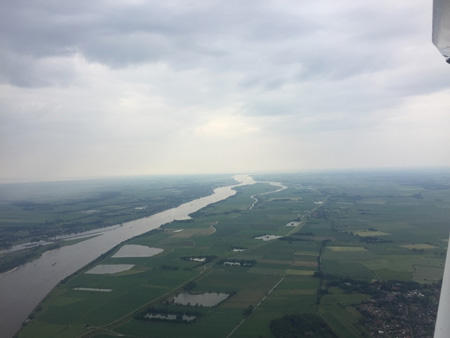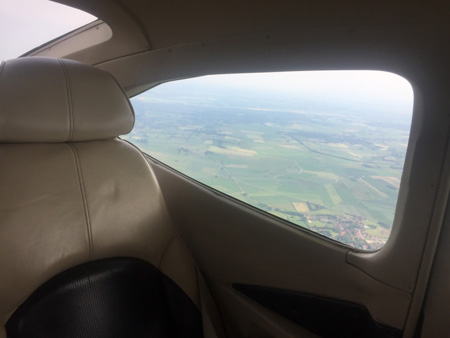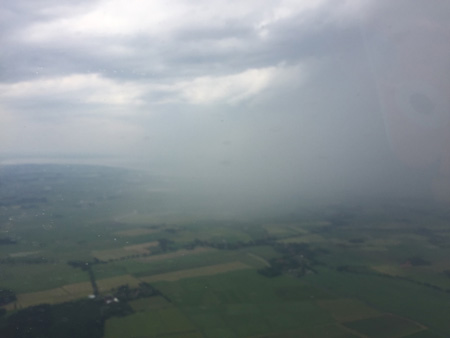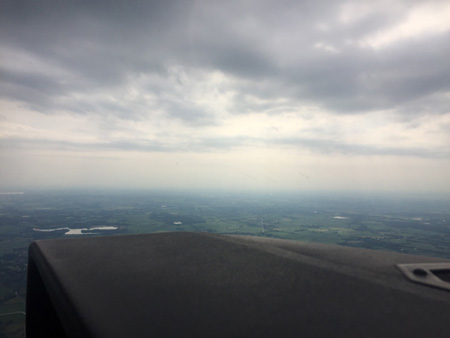 Inactive Jever Military Airfield, aprox. half-way to Langeoog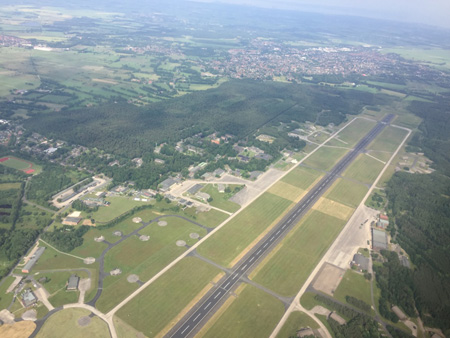 Shortly thereafter, we were on approach to Langeoog and its 850m paved runway.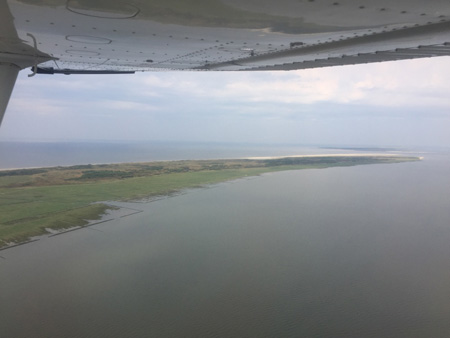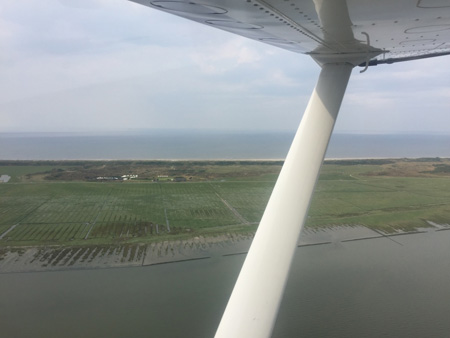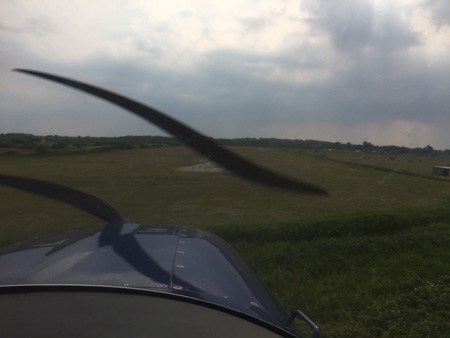 [/URL]
The mini-Tower and small airport building- but with an Italian Restaurant inside!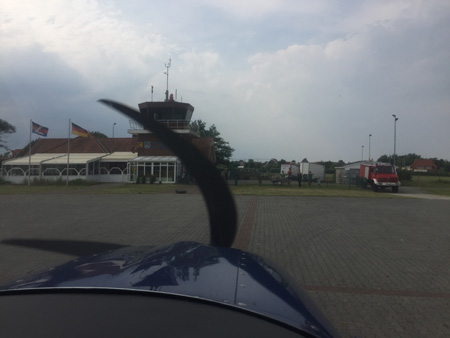 My plane resting, before heading back to the harbor town of Harlesiel.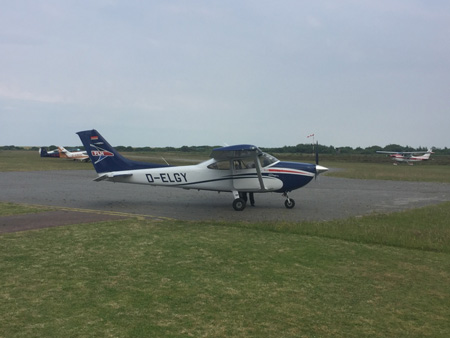 After arrival, I picked up my luggage from the back of the plane and simply walked from the airplane to the hotel within 10 minutes. Since this is a car-free island, there are of course no Taxis either - and they are totally not needed. Walking (and biking, as I did everyday for the next 7 days) is the only way of moving around - and it really helps to destress and take things easier.
Finally, let me share a few images of the island during my time there.....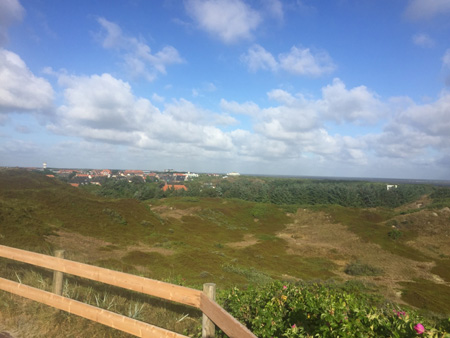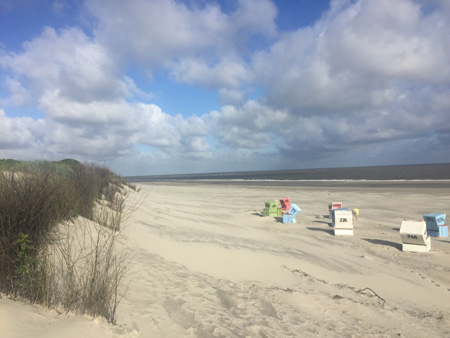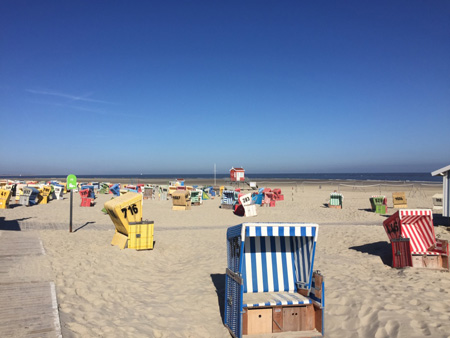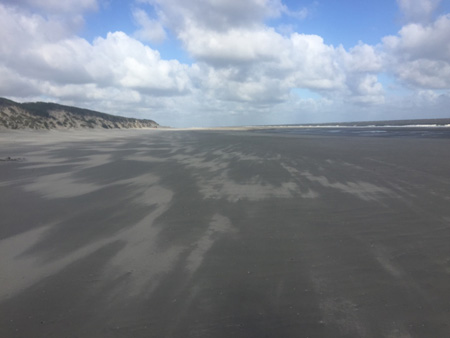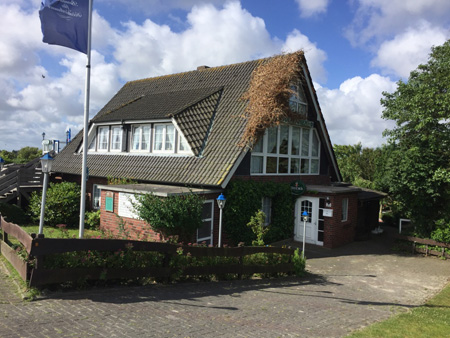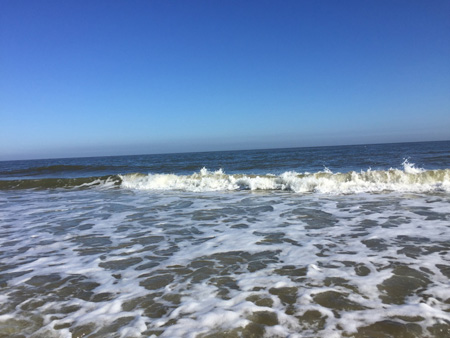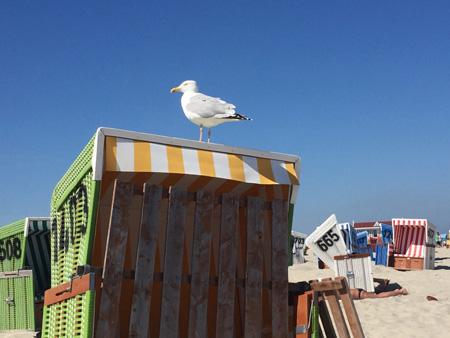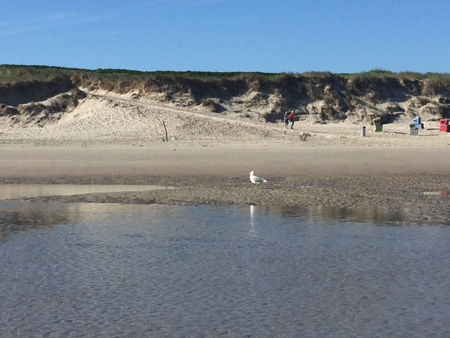 Overall, it was a fantastic time there, I had some very relaxing days, biked a lot, had really good and fresh seafood almost every day and enjoyed every moment there. The highlight were of course the flights on the C182 (I am planning to do a report on the 1-hr flight to Central Germany sometime soon).
If you ever have the chance to visit on of these islands, do so - and fly with the Inselflieger airline and one of their scheduled services (or private charters) to get there