Southwest's Cincinnati Inaugural June 4, 2017
Link to full album:
http://s1213.photobucket.com/user/Carfi ... GInaugural
My travel month in June began with another inaugural flight. Southwest began services to Cincinnati on June 4, 2017. Cincinnati has been a pretty expensive market, and the airport authority really hopes that Southwest can bring their signature "low fare" effects to the market that is dominated by Delta. Frontier Airlines has already started service to Cincinnati and I noticed a few F9 Airbuses during my short stay here at CVG. But getting a major airline like Southwest to fly into Cincinnati International Airport is a big deal, and the airport is indeed filled with signs that day. I am sure they will stay for a while. Southwest will occupy A3 and A5 for now, and there is plenty of room to expand. I observed plenty of first time Southwest travelers, as they need help with the boarding system and am surprised that you can check in two free bags. I firmly believe that that carry on problems are less obnoxious on Southwest because many people will actually check their bags if they can. Plus, Southwest is pretty good with baggage delivery time too.
For this trip report, there are just going to be mostly photos, since Southwest Airlines' service is pretty straight forward. Both flights feature a full beverage service with honey roasted peanuts and pretzels.
Here are the flight data:
WN 2120 Chicago Midway to Cincinnati Lv0630 Arr0935 Boeing 737-700 Winglet N770QC
Takeoff from R/W22L at 6:33am
Arrive at R/W18L at 8:14am
Flying time: forty-one minutes with a cruising altitude of 23,000ft
WN 651 Cincinnati to Baltimore Lv1040 Arr1200 Boeing 737-700 Winglet N926WN
Takeoff from R/W18L at 10:51am
Arrive on R/W10 at 11:57am
Flying time: an hour and six minutes with a cruising altitude of 33,000ft
Chicago Midway:
Extremely busy morning with lots of families heading to holidays
It took me a while to get my boarding pass and drop off my bag. I really think Southwest should separate international flights from domestic flights. In Chicago Midway, they did not have separate area for international and domestic lights, so sometimes the queue would move slowly if the F/As need to do document checks.
Our flight would depart from gate A19, which was a pretty quiet part of the terminal. There was no special celebration here but a group of local children, who were doing some performance on arrival, was onboard this flight including many first-time fliers. There were some Southwest staffs discussing the new flights, and they were all discussing the signage. It shows "Covington" not "Cincinnati."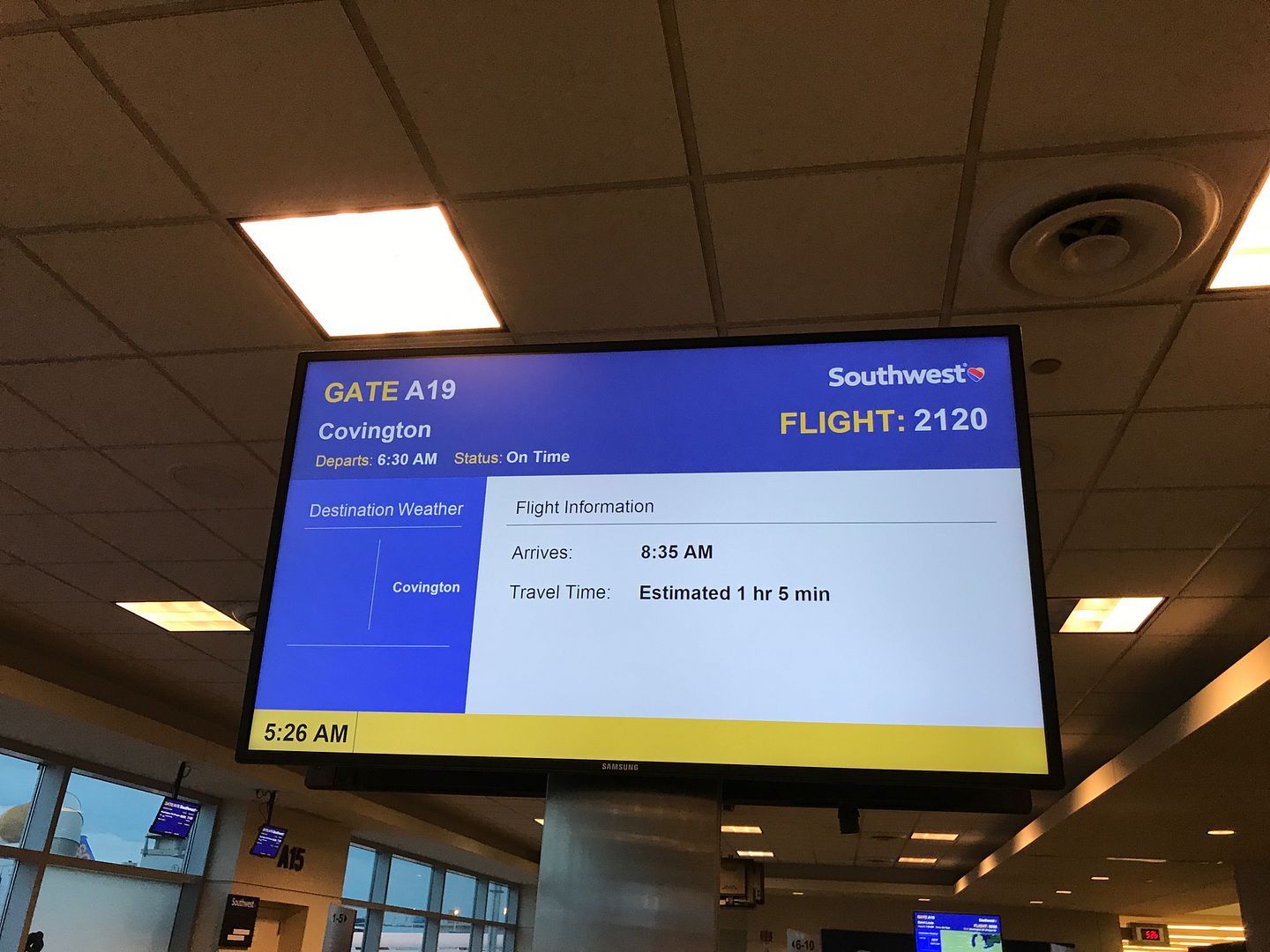 N926WN
I did a bit of plane-spotting
This 737 heading to LA
Soon, Southwest F/As made a few P/As announcing the inaugural flights, and one of the special agents went around to pass out some gifts. They also did a trivial quiz show and passed out some $25 travel vouchers.
Assorted gifts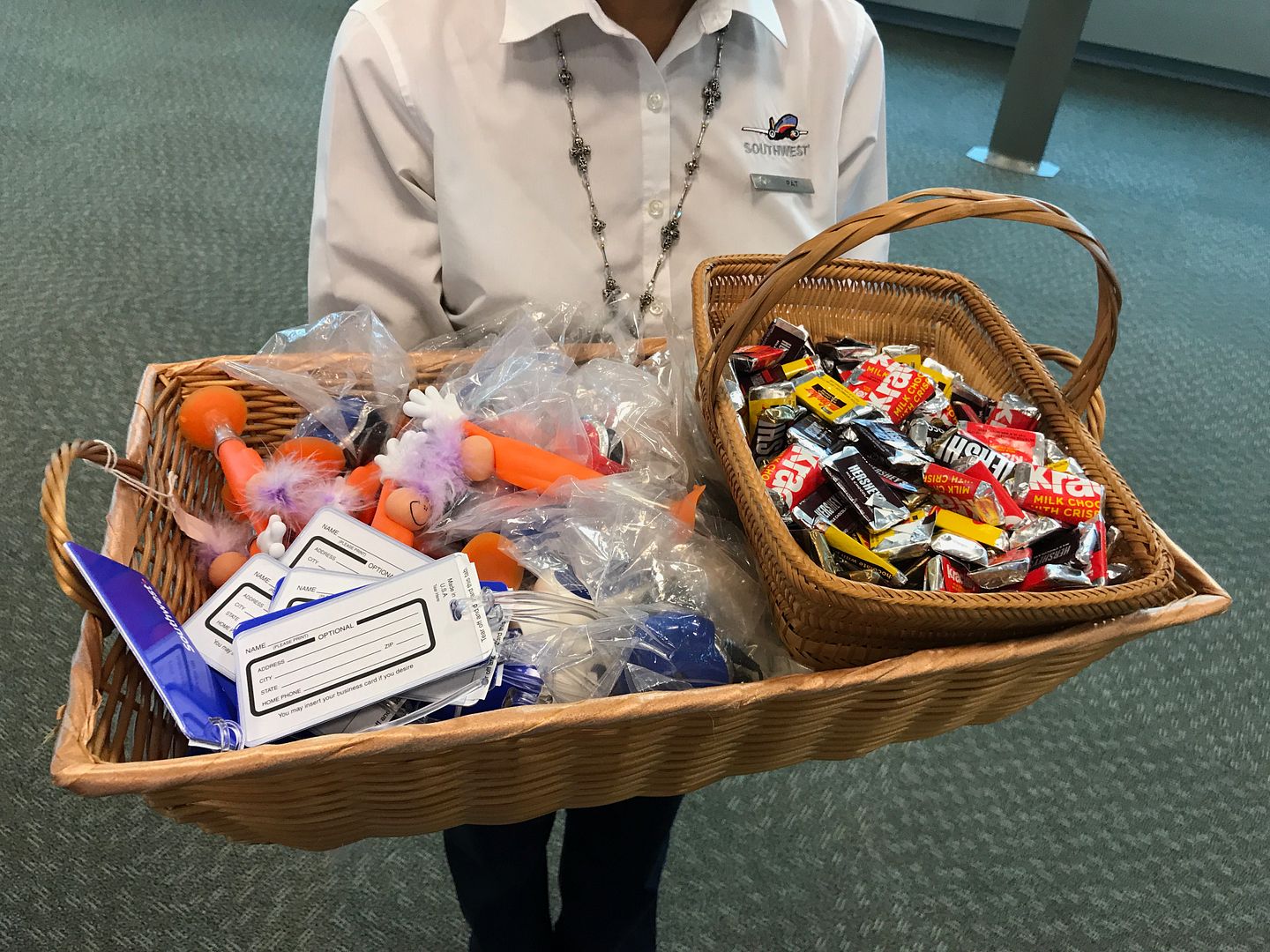 Décor on the plane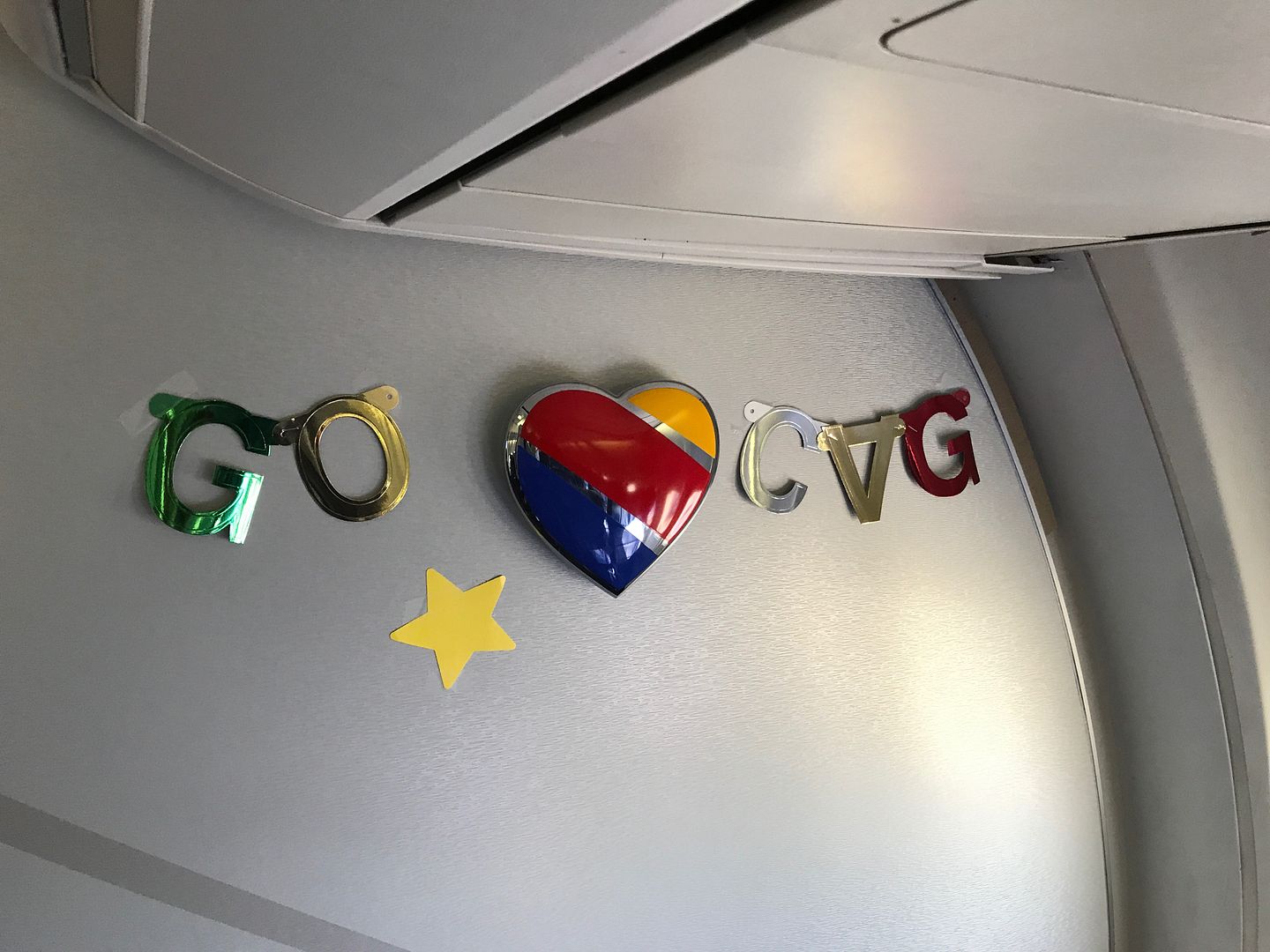 New cabin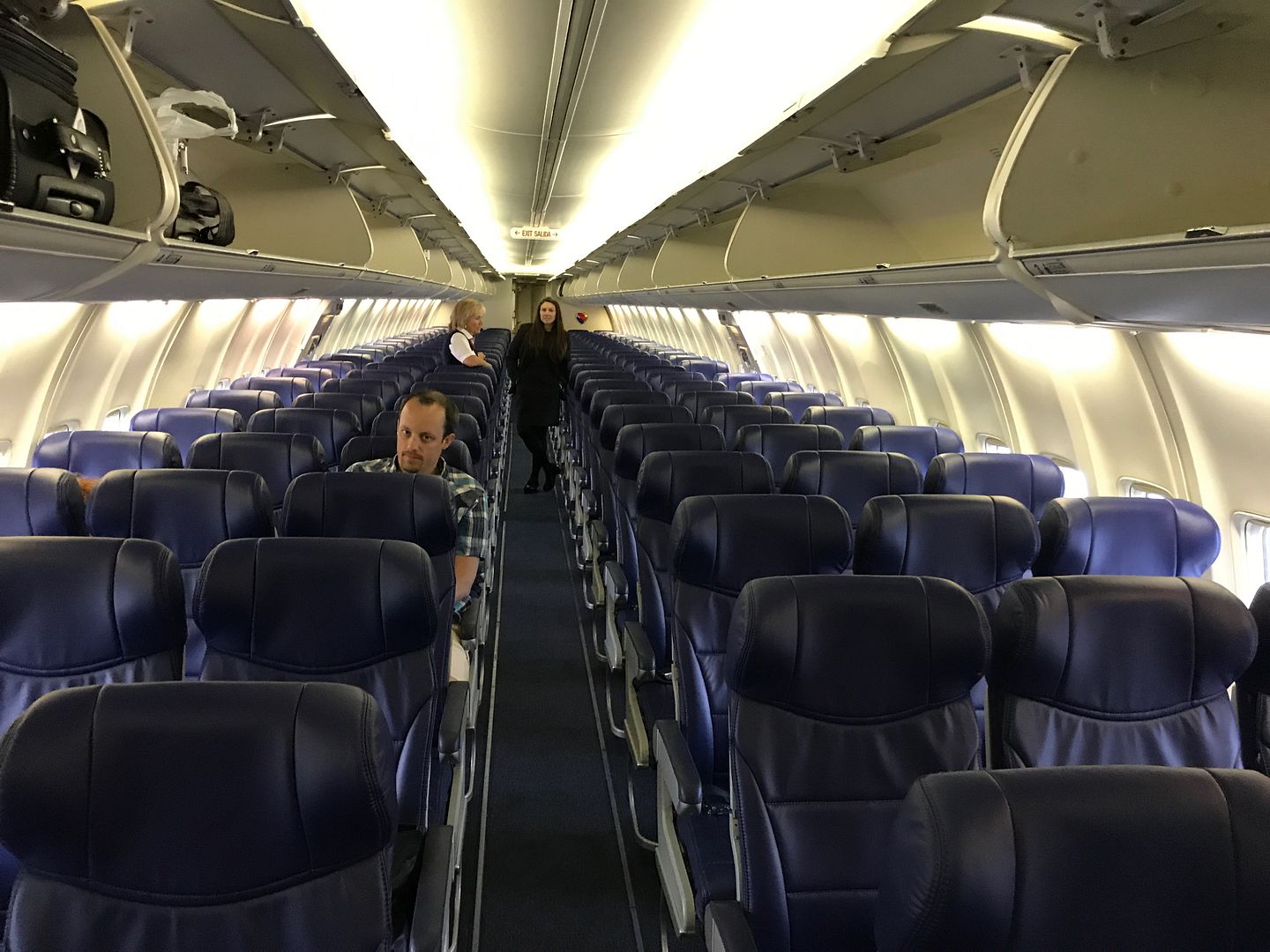 My seat 12F
Whistle and baggage tag
Orange juice and peanuts
Obligatory winglet shot
Landed at CVG
Water salute canon
Welcome party here at CVG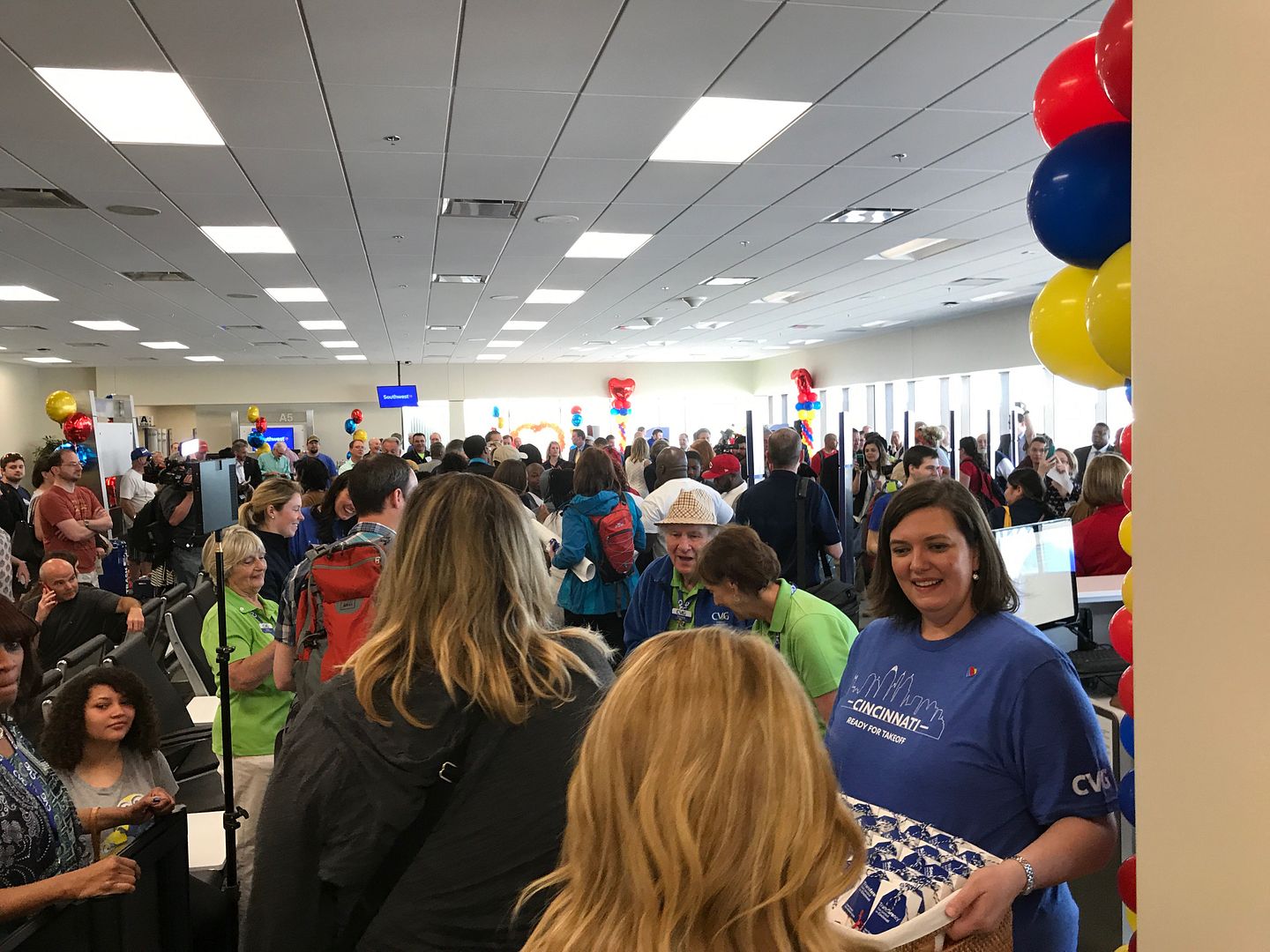 Gates – A3
Cake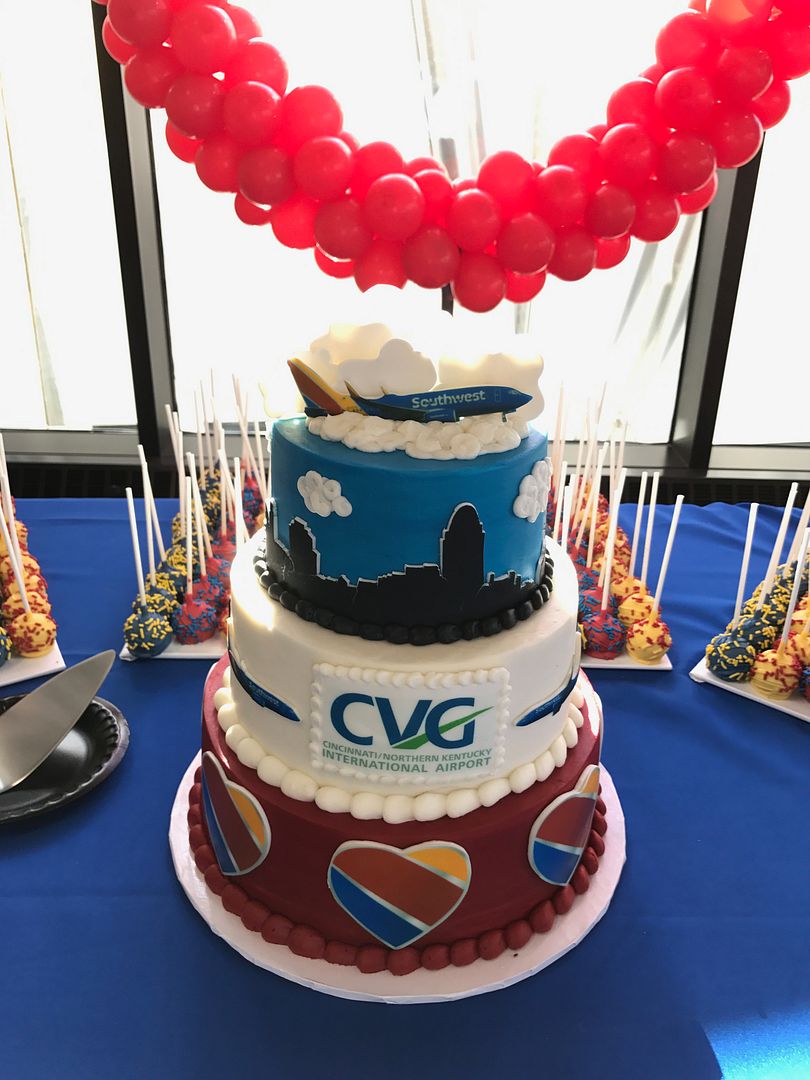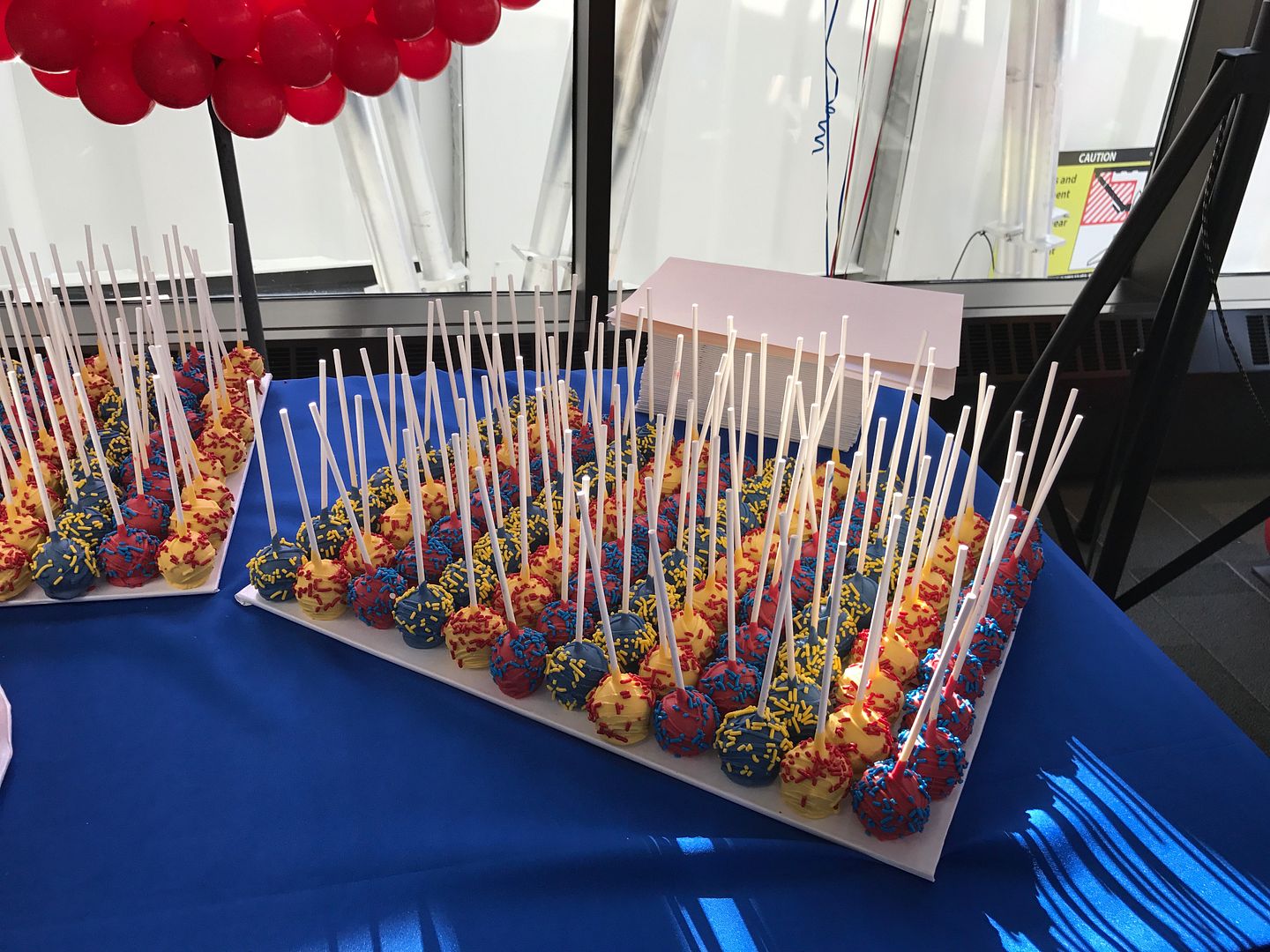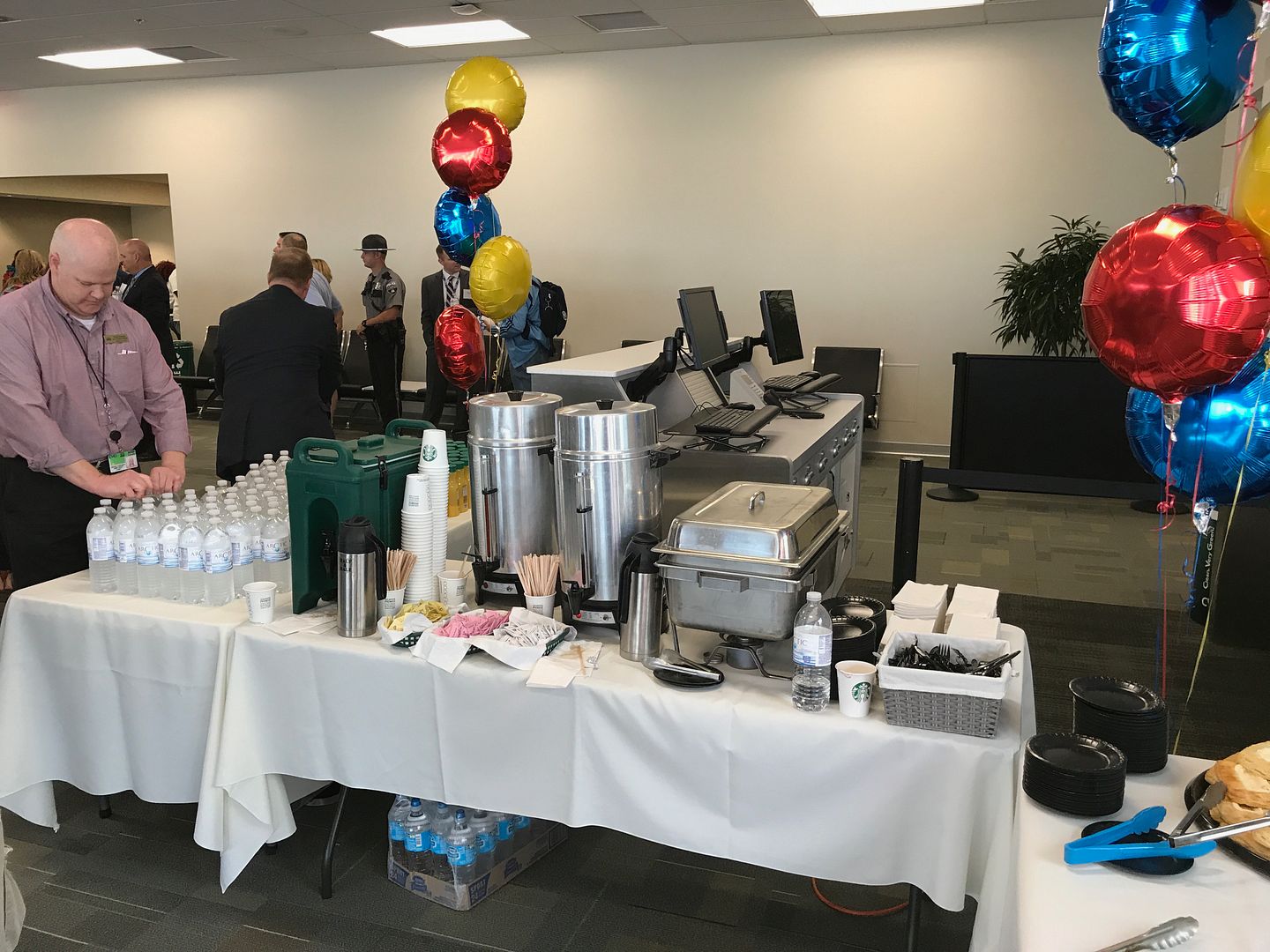 Check in area at CVG
They only had two staffs dealing with check-in. They needed more staffs for sure.
Swift Air 737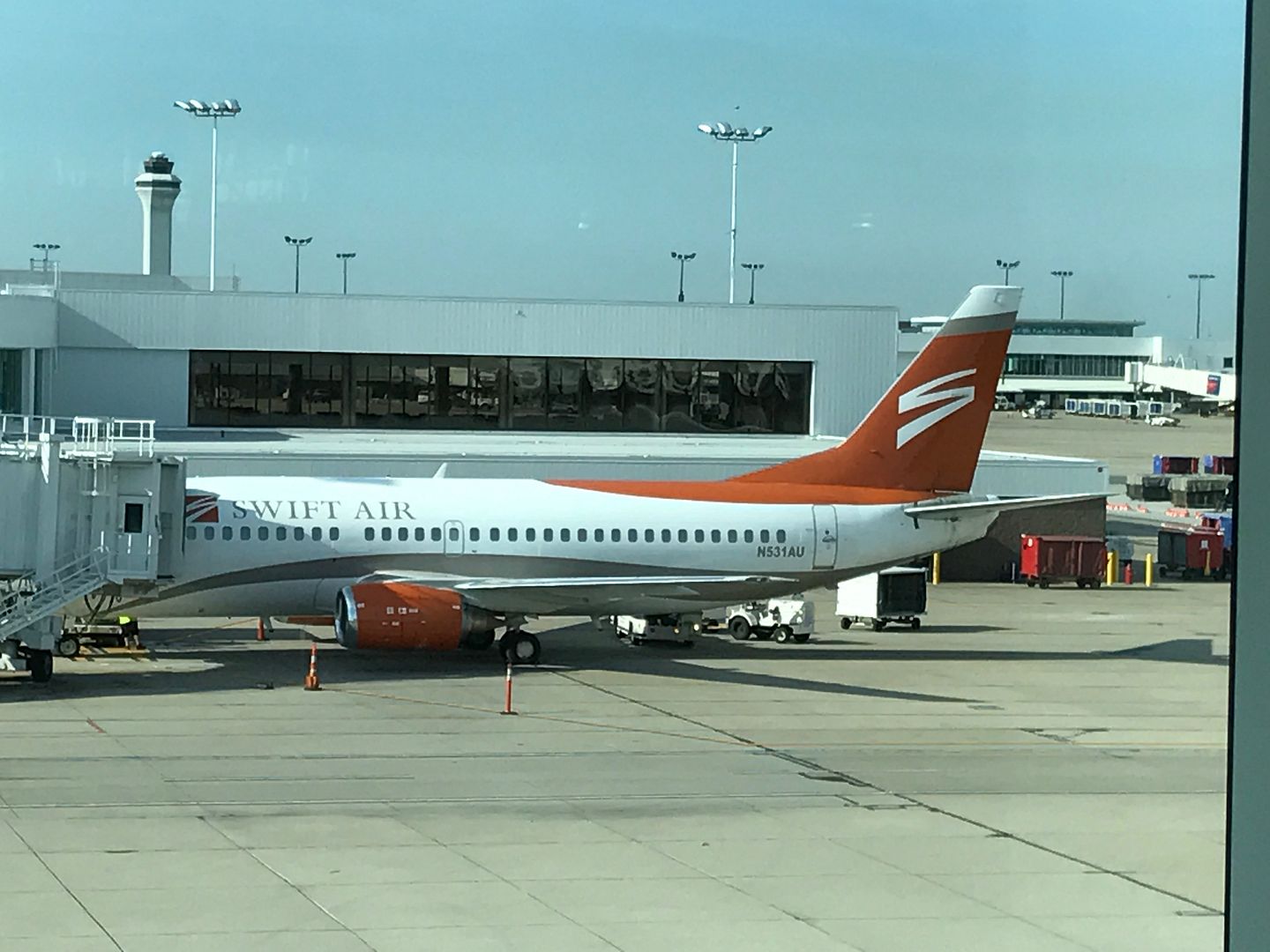 A3/5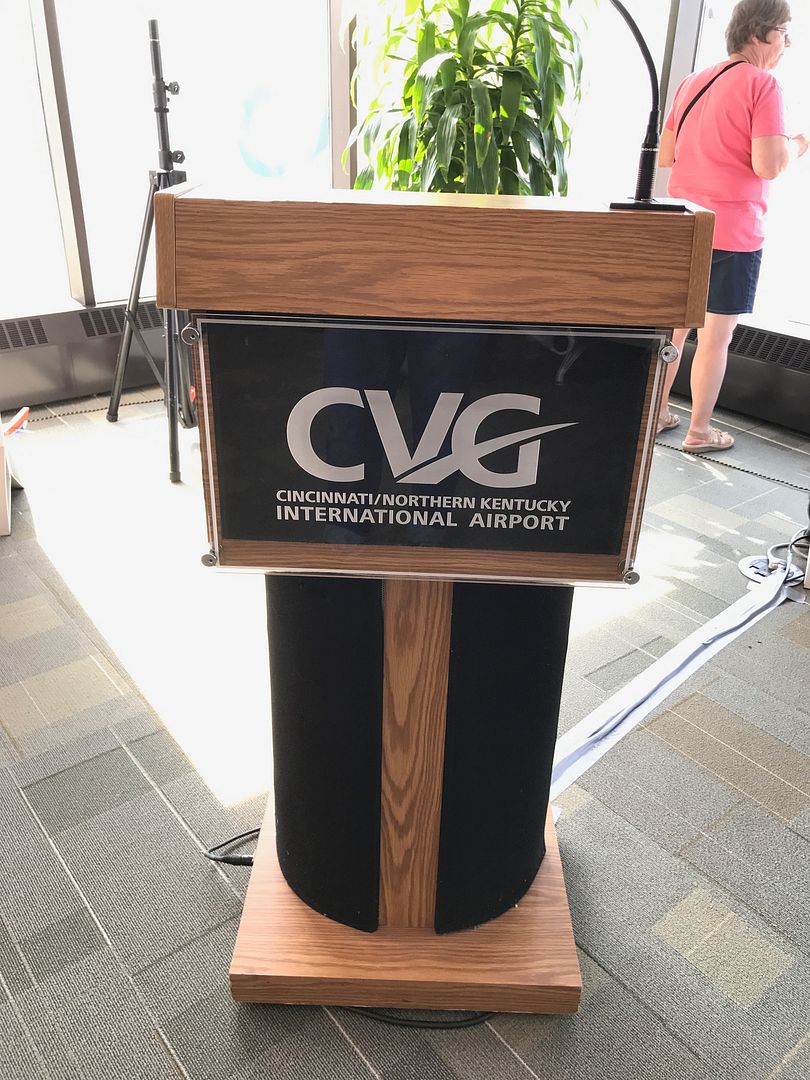 Another water canon salute for the inaugural flight from Cincinnati to Chicago Midway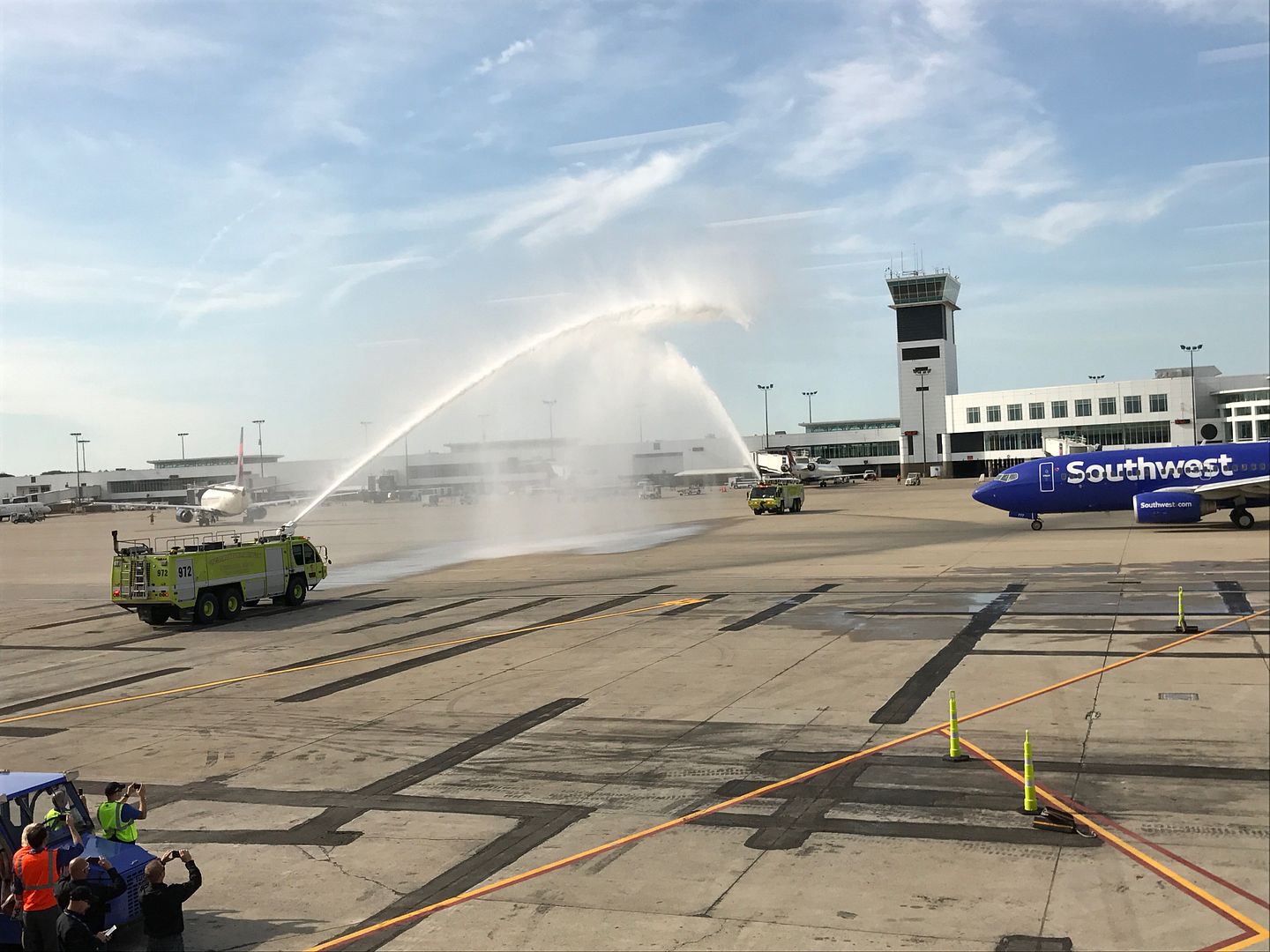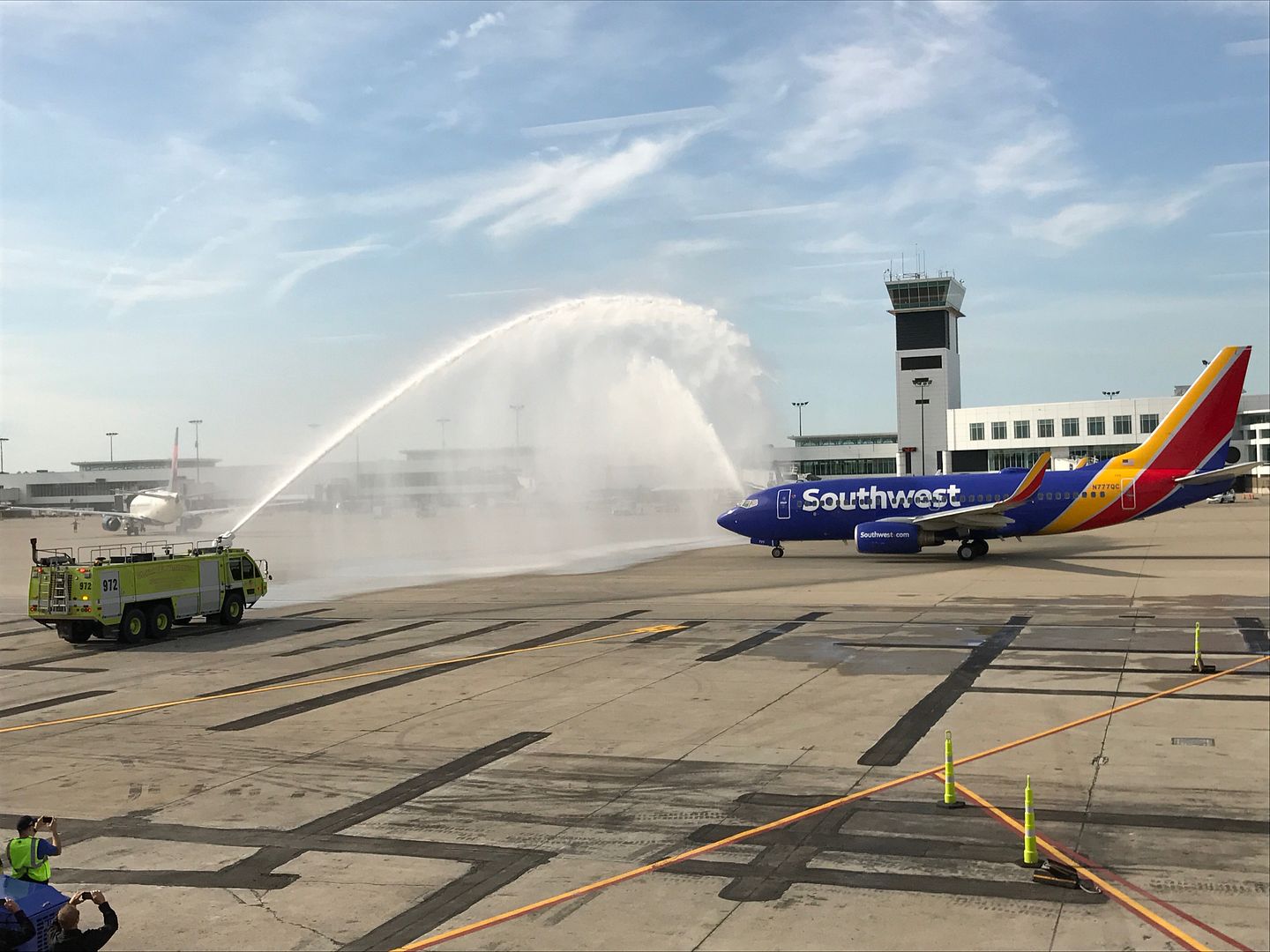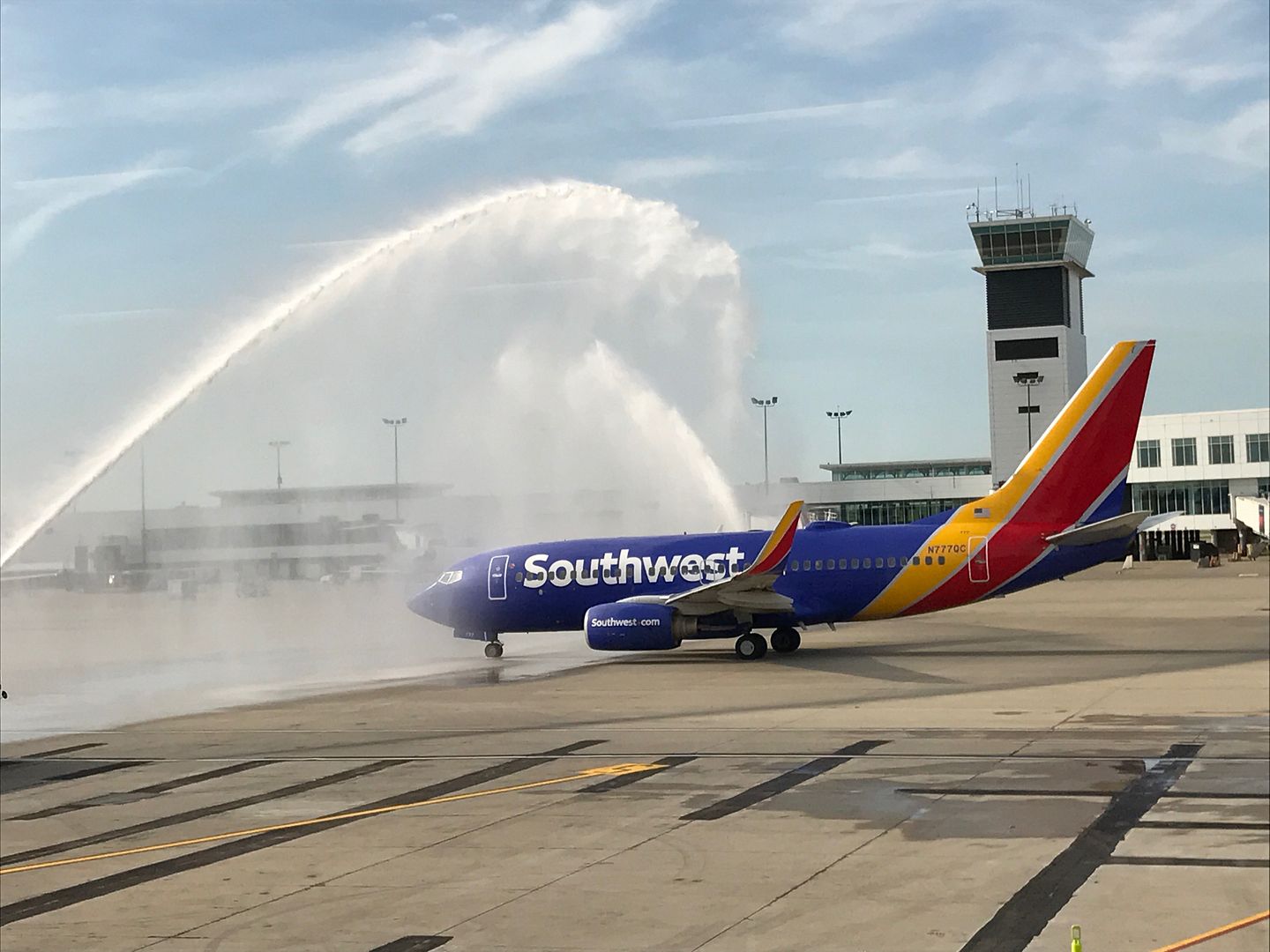 Ribbon cutting for my second flight – Inaugural Cincinnati to Baltimore, MD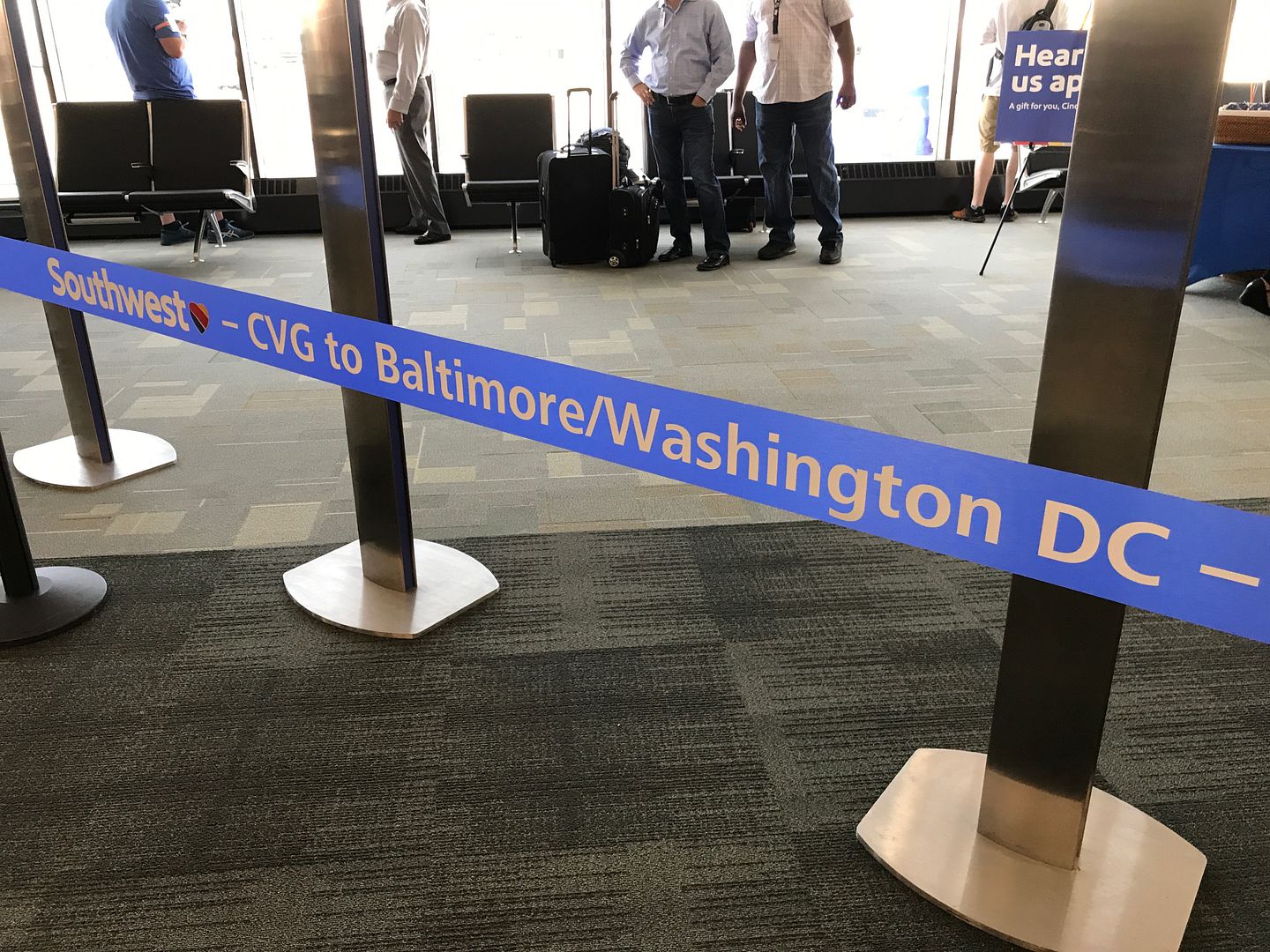 One of the gifts – personalized baggage tag for passengers, staffs and guests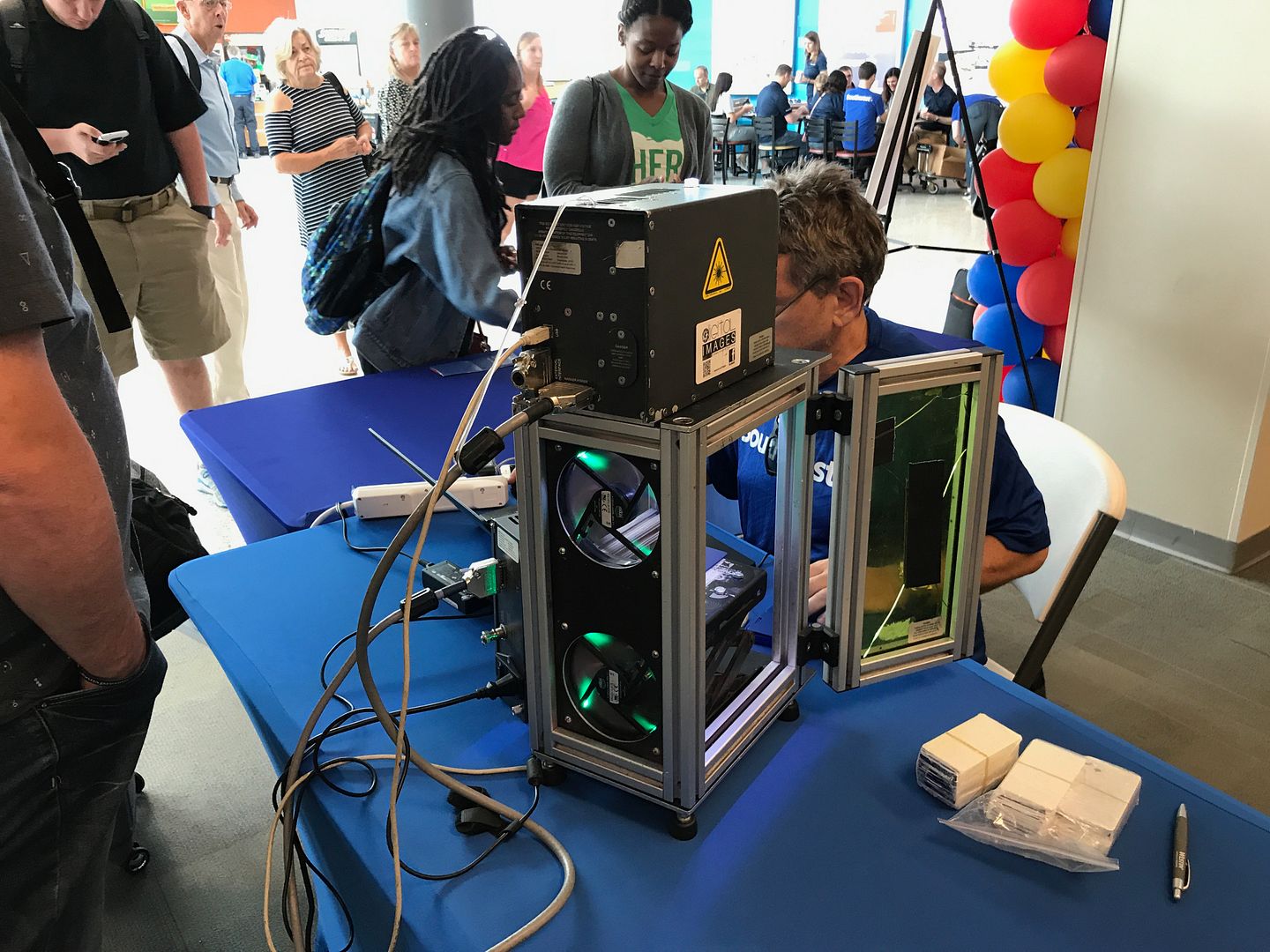 N926WN arriving from BWI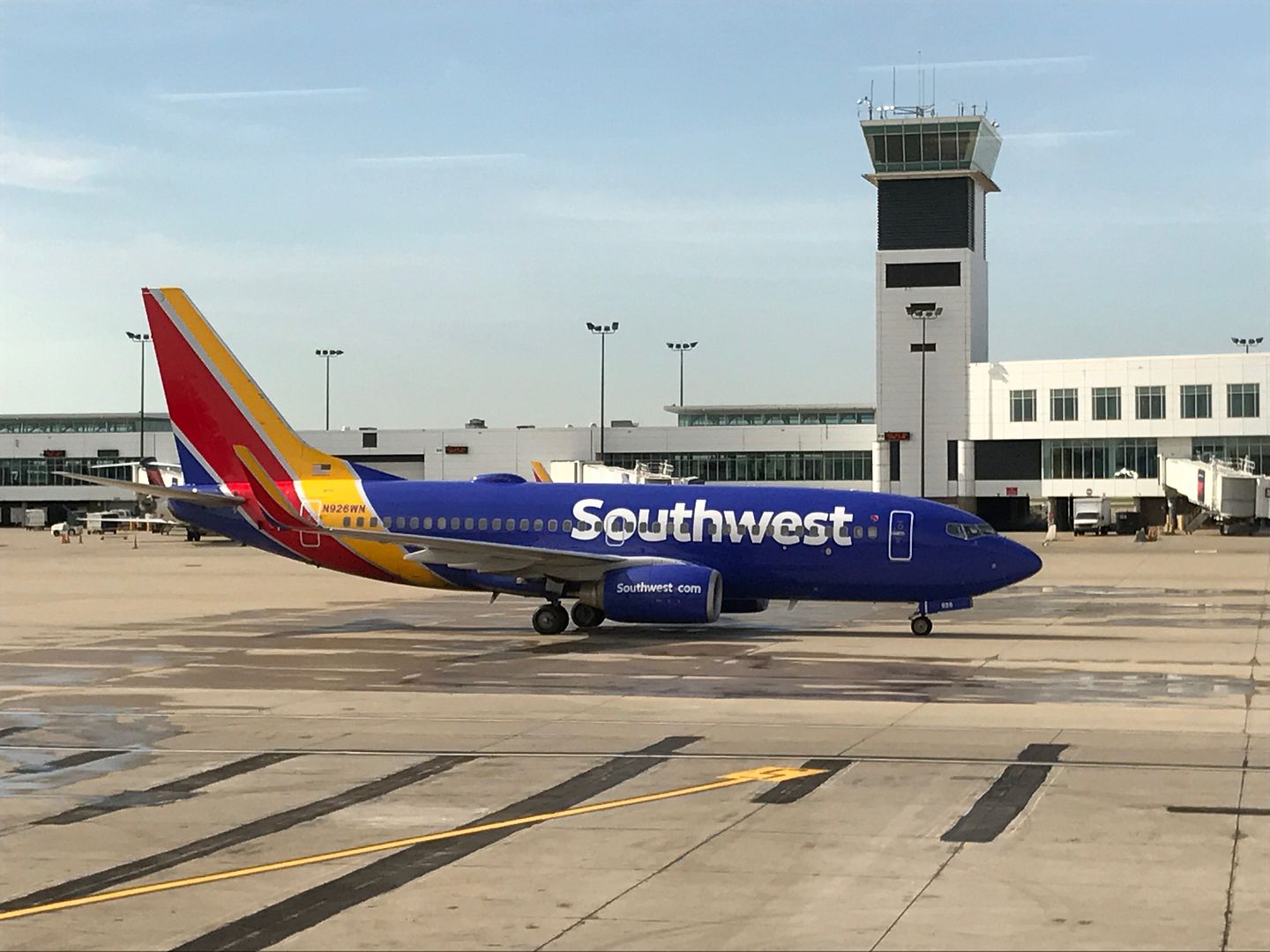 Ribbon cutting ceremony including both cockpit and cabin crews and important guests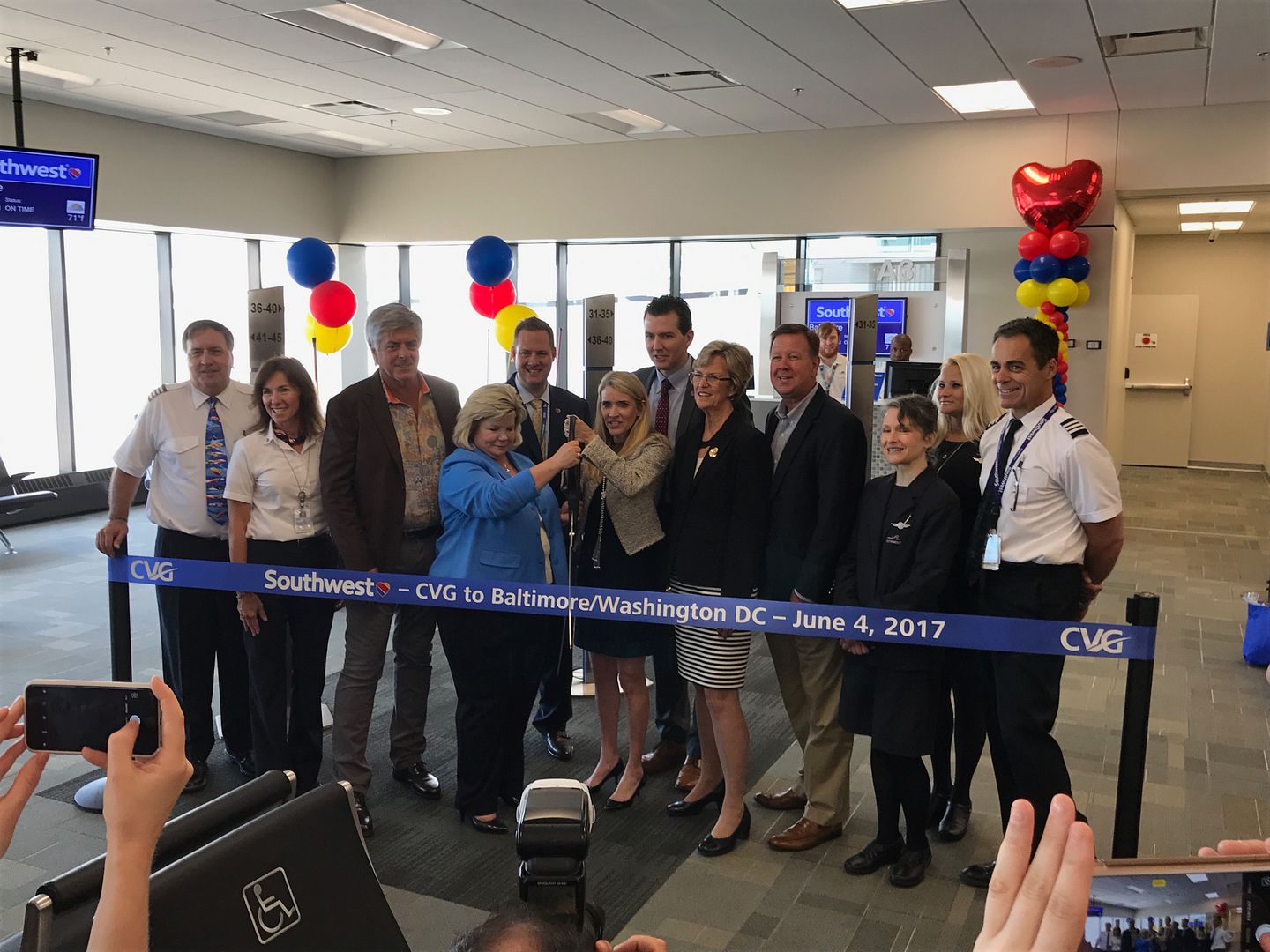 Boarding time: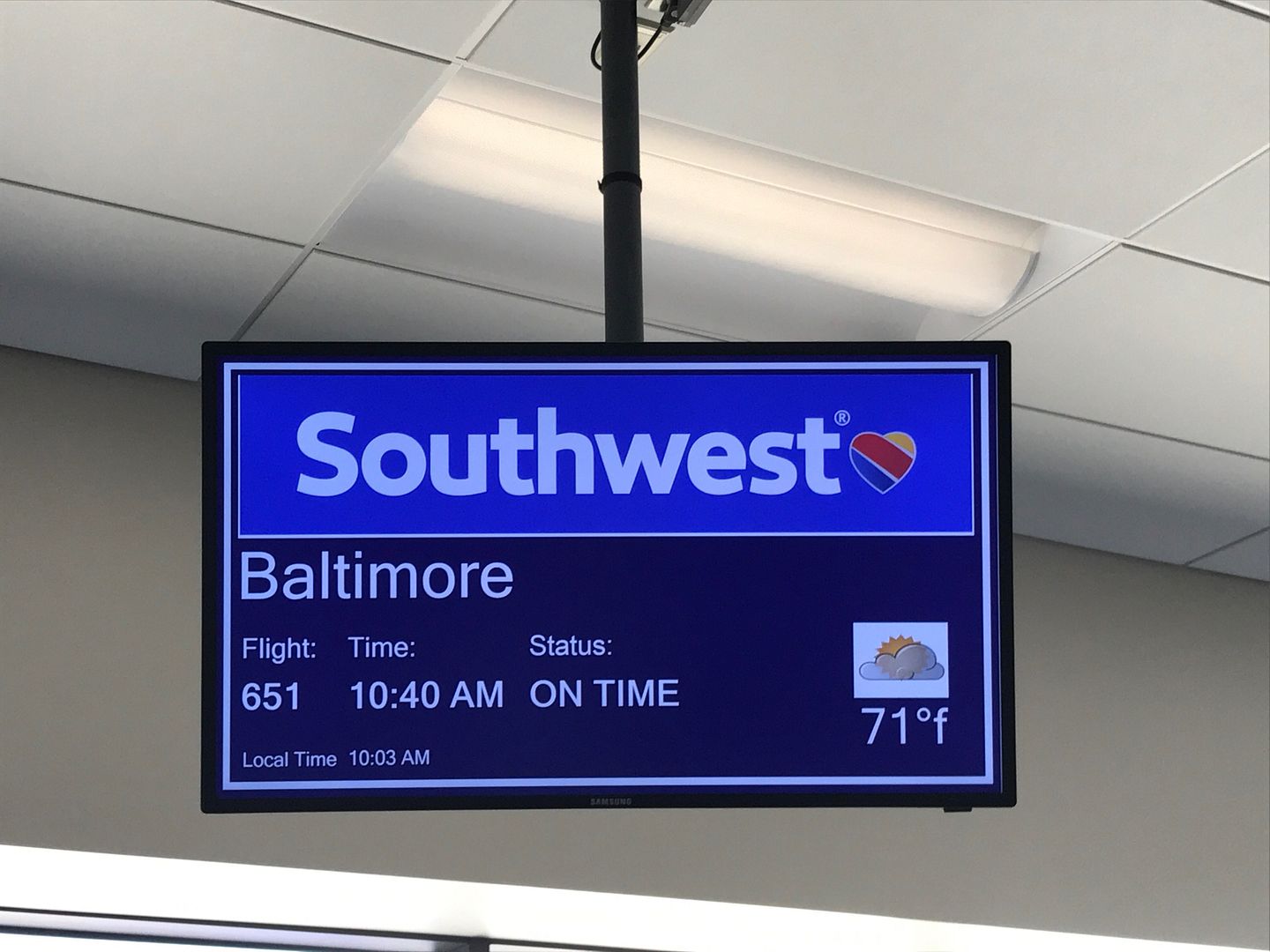 Volunteers handing out gift
CVG
Celebratory crews
Cabin – previous generation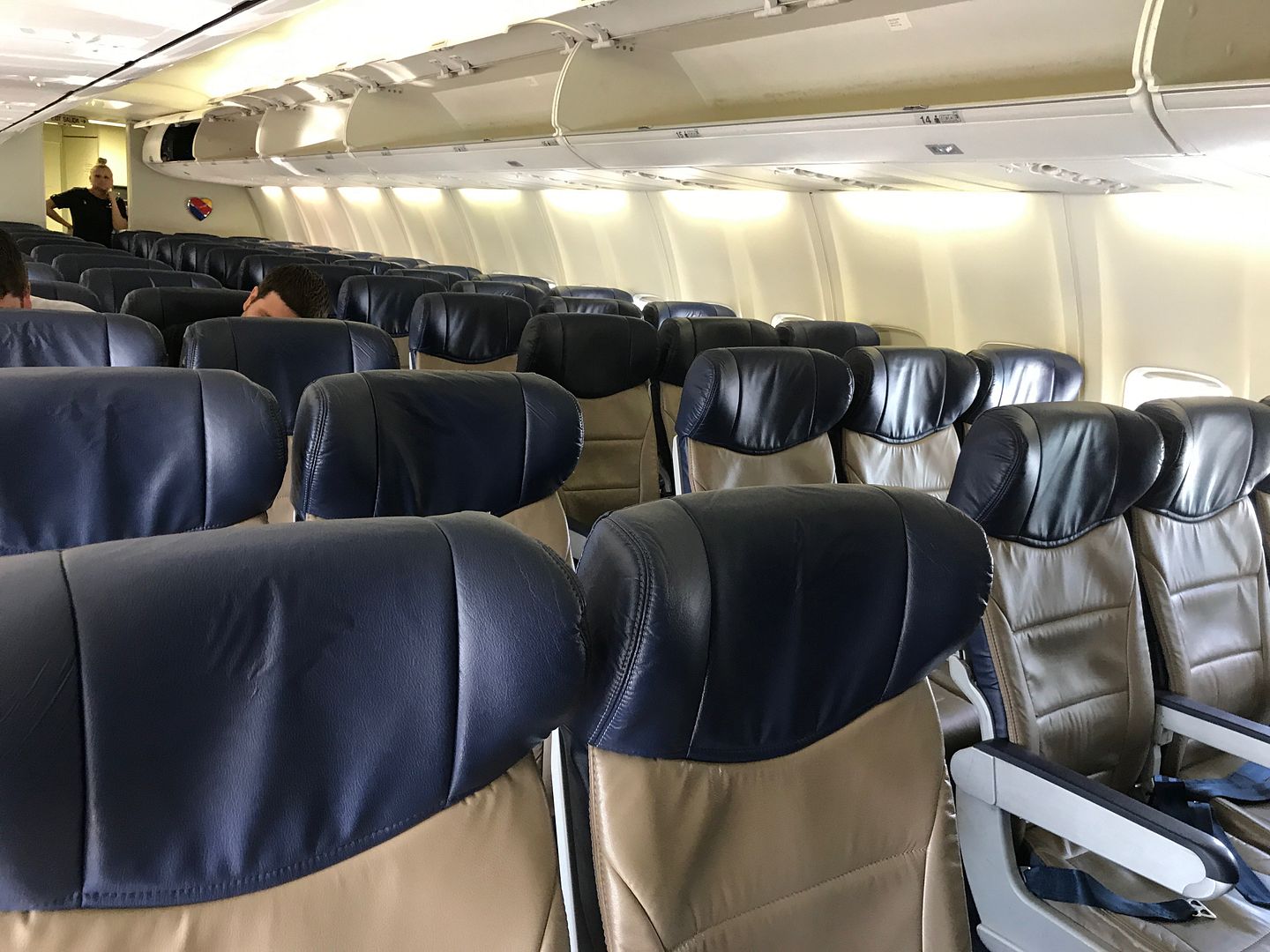 Gift: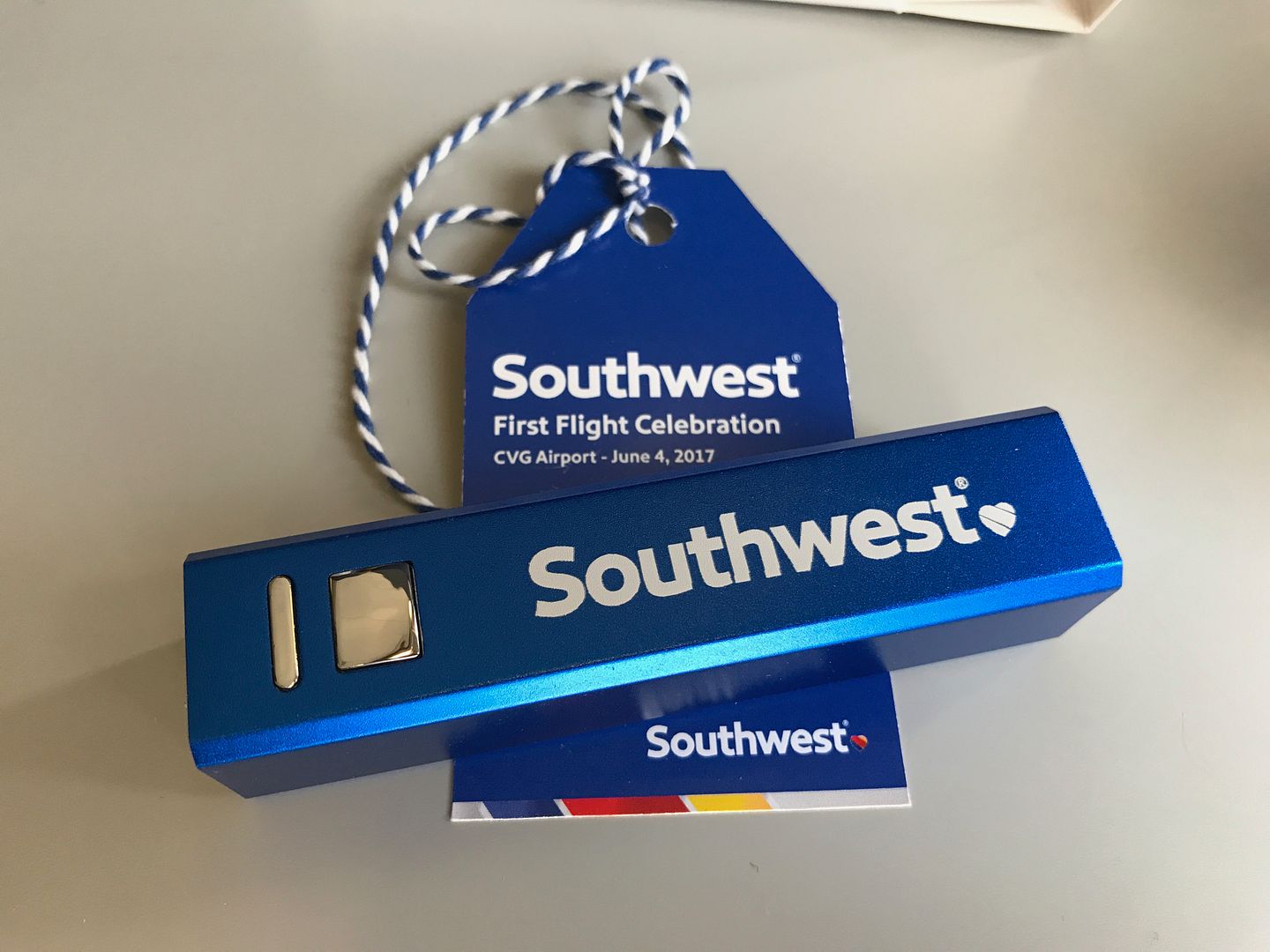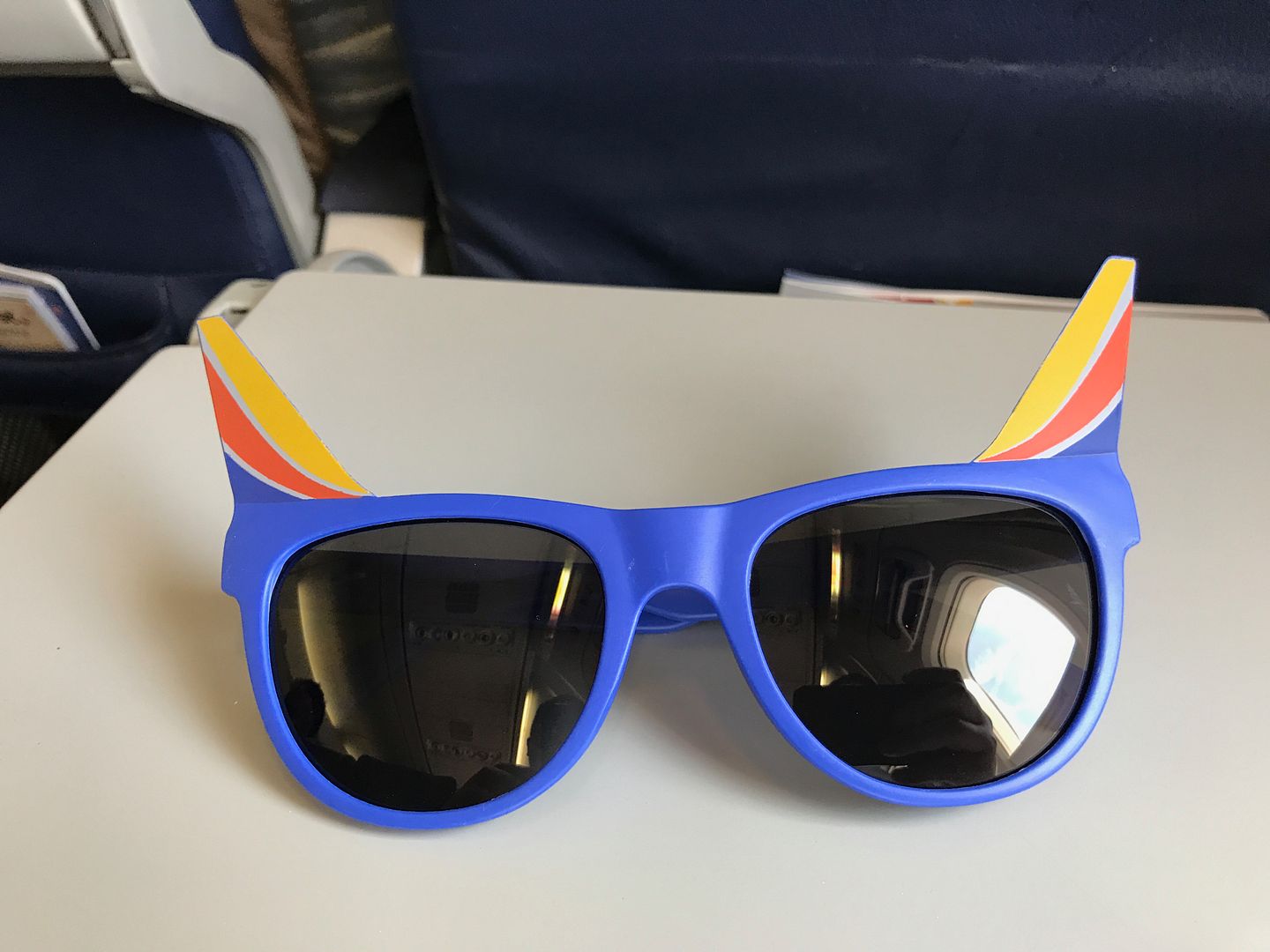 Departing Cincinnati
More snacks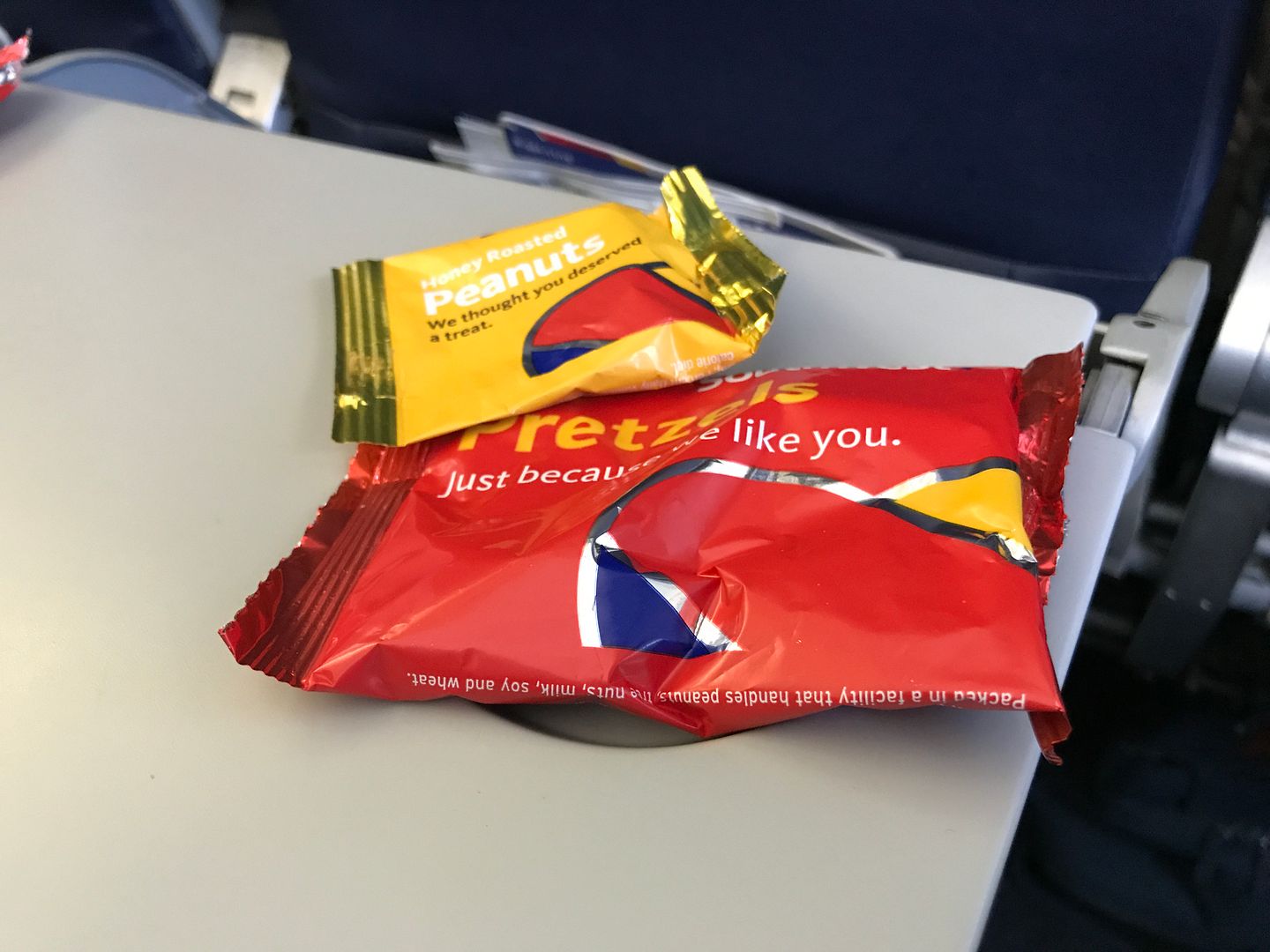 Landing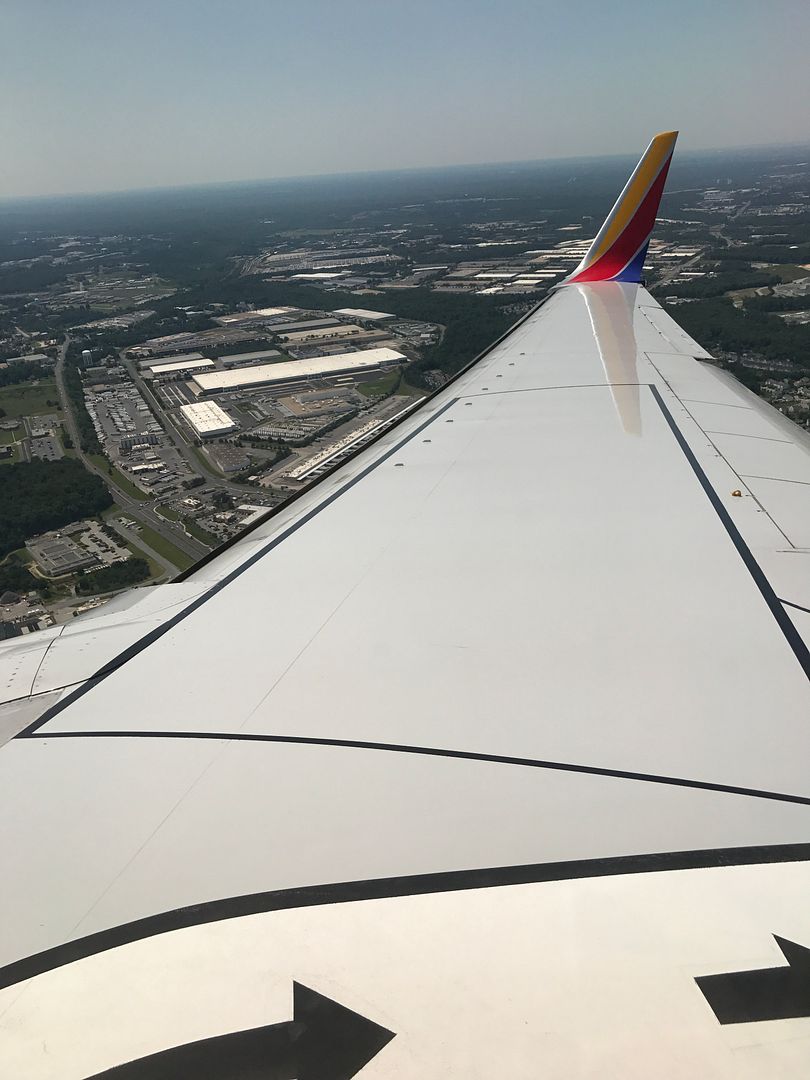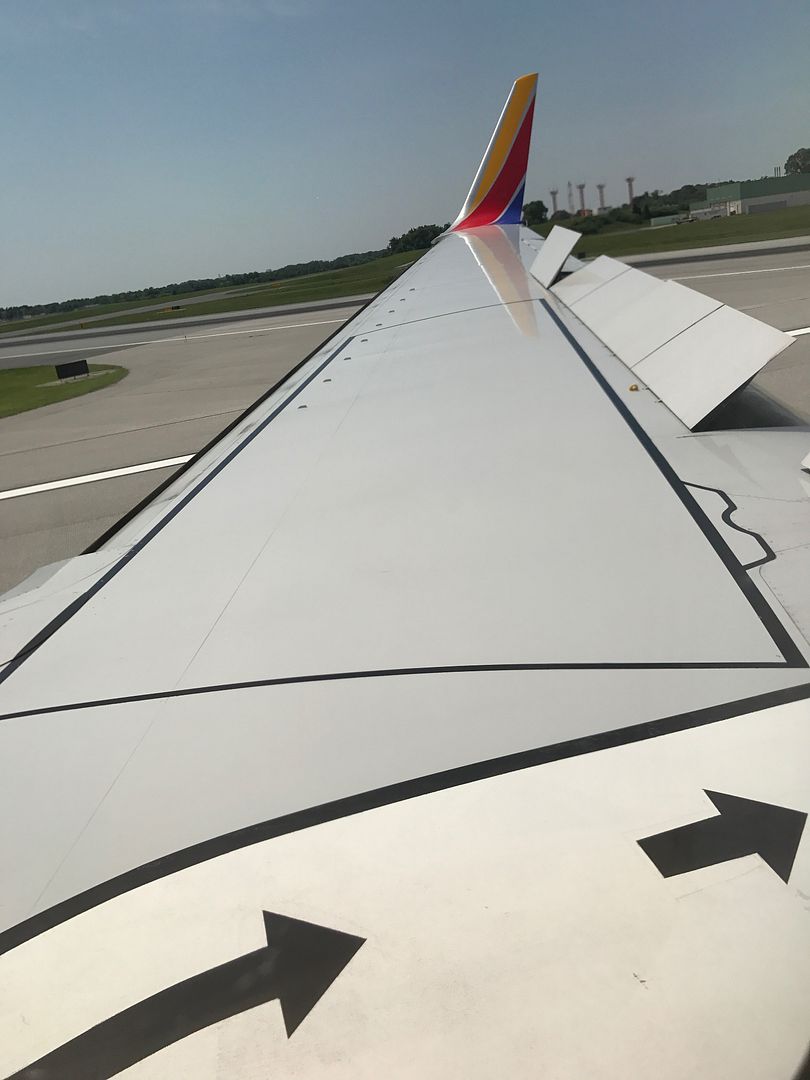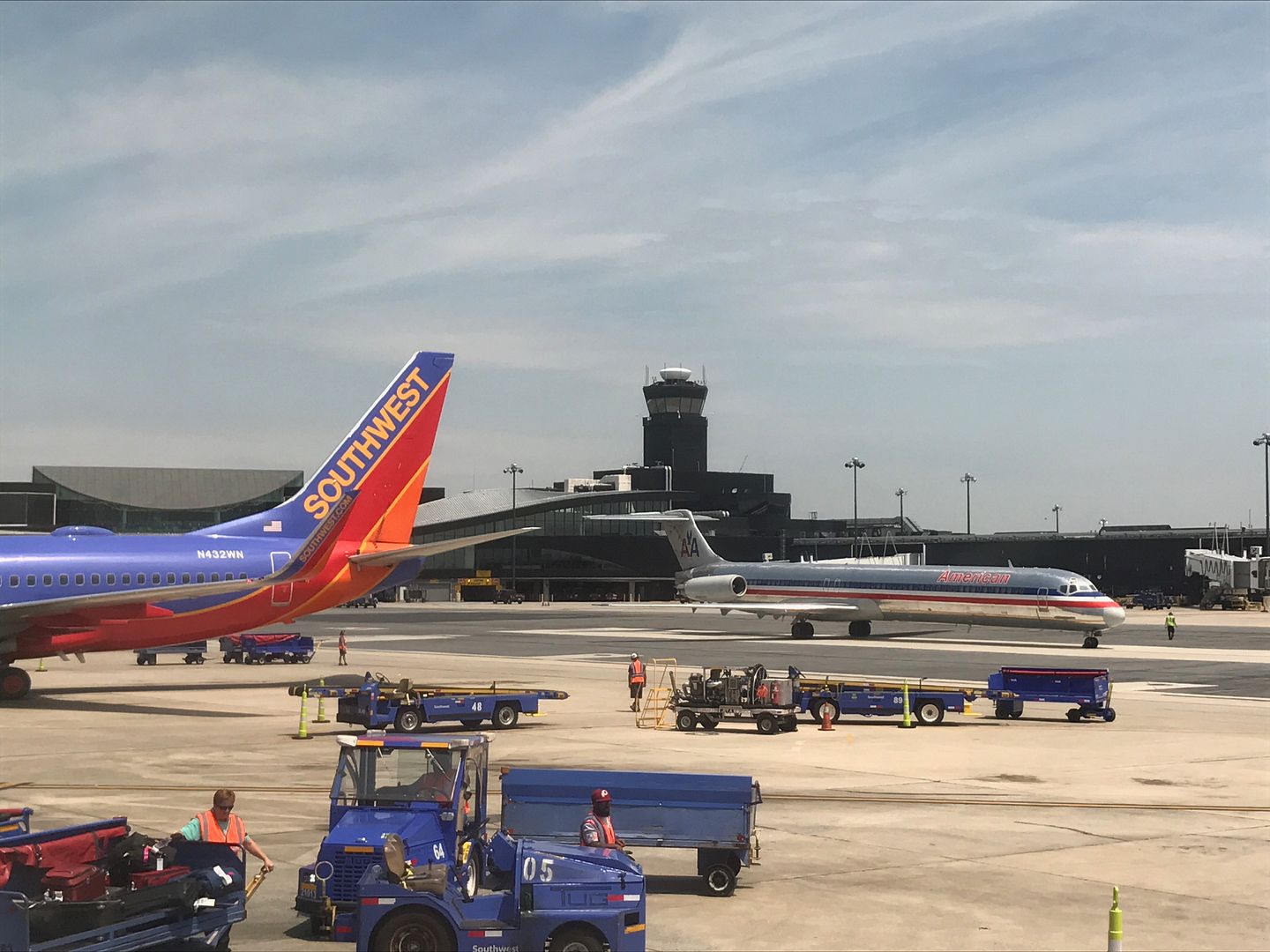 I was much relieved when I saw the celebration at Cincinnati and there were cakes, pastries, and bottled waters and juices along with coffee. There were lots of staffs celebrating the inaugural into CVG. The gifts were very good especially the battery charger and the personalized baggage claim. It may actually give me some ideas on how to book my tickets on future Southwest's inaugural flights.
One of the highlights of the cabin service on this set of flights was a conversation between my seatmate and F/A. My seatmate arrived rather late and shared her issues at TSA with the F/A, who was sympathetic and understanding. Later mid-flight, the same passenger asked the F/A for more peanuts if it was not too much hassles. She told her that she did not get a chance in buying food because of the holdup at TSA. The F/A not only brought her more peanuts or also some substantial snacks they typically handed out on longer flights. She even asked her if she needed more beverage. I am impressed.
In conclusion, it is a great inaugural flight and congrats Southwest on the Cincinnati's service. I think it have potentials to be successful.
Enjoy!
Carfield