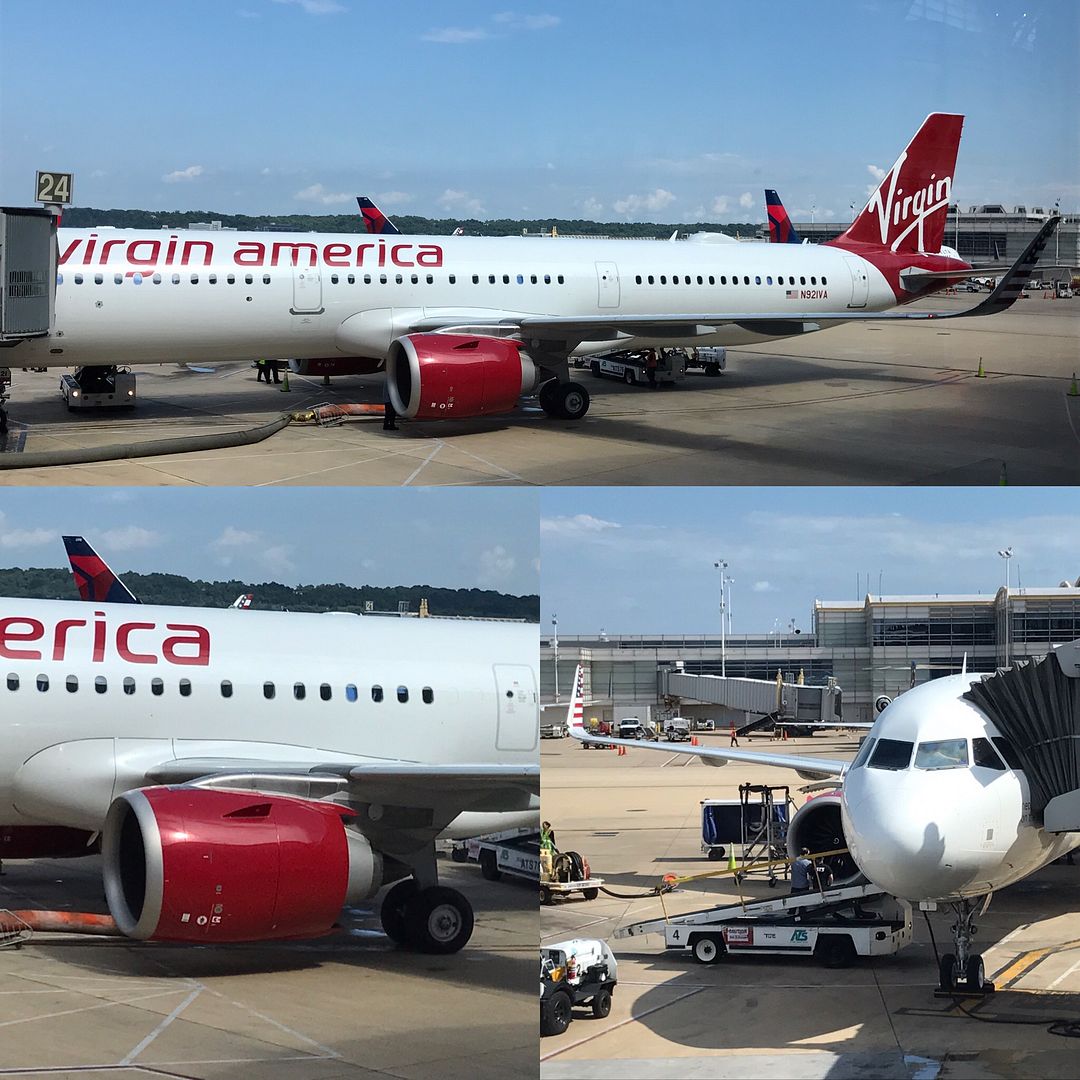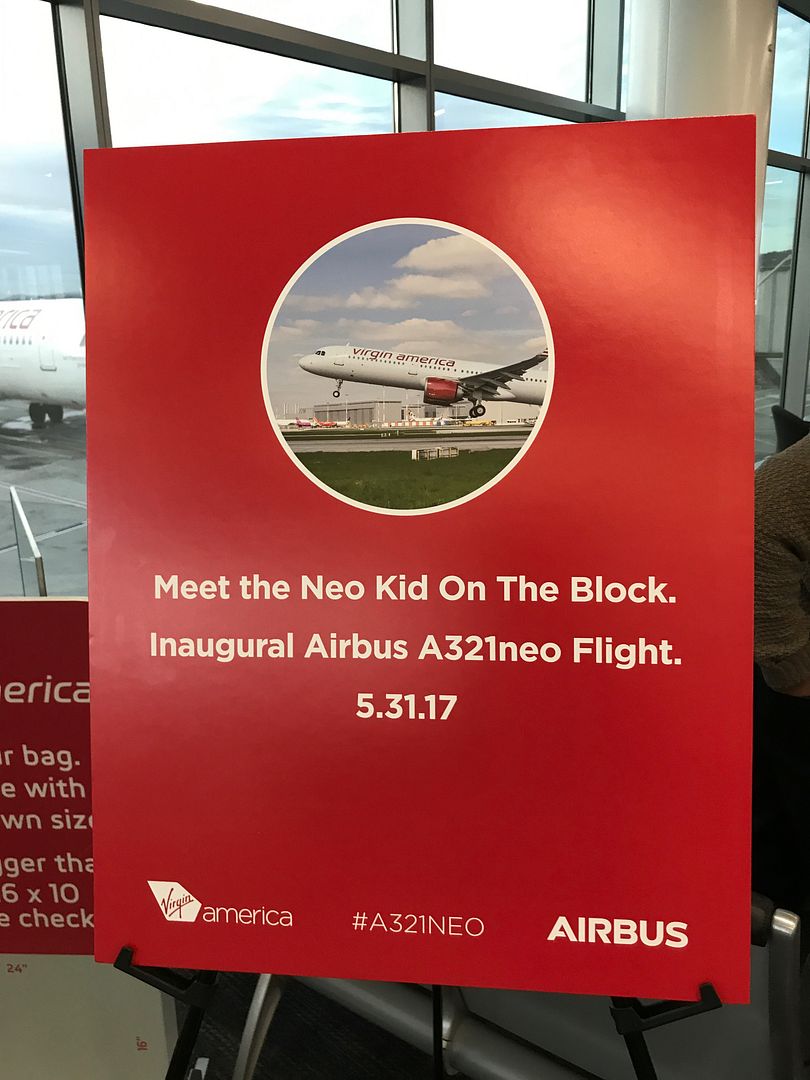 Virgin America became the first operator of this A321 NEO (New Engine Option) on May 31, 2017, and I was fortunate enough to be a small part of that aviation history. The inaugural route was between San Francisco and Washington DC National, and on June 14, the second A321 NEO will feature on one of the daily San Francisco to JFK flights. San Francisco to Honolulu will the third route, which will begin on August 27, and then effective October 15, one of the LAX to Newark flights will feature the new bird. As the name implies, the fuselage is pretty much the same as all A321s, but the only difference is the more powerful and quieter engines – CFM International's LEAP 1A-engines, which allows the plane to fly a bit longer and save the airlines more fuel. Virgin America operates a fleet of A319s and A320s, and this progression to A321s makes sense. Unfortunately, the merger with Alaska Airlines will definitely change things. But for now, the A321 NEOs operated by Virgin America feature 185 seats, which is a pretty comfortable configuration, and basically all three cabins, first class, Main Cabin Select (economy plus type product, and Main Cabin are the same as its other Airbuses but there are just some minor updates to the seats, such as adjustable headrests in first class, power ports at every economy seats, and thinner personal TV monitors. I am glad that Alaska Airlines is unable to mess with this configuration (well for now). If the merger would have approved earlier, this A321 NEO may feature a less impressive cabin.
Full Photo Album (just a warning, there are many pictures)
http://s1213.photobucket.com/user/Carfi ... oInaugural
My flights:
May 31, 2017
VX 1 SFO-DCA Lv0800 Arr1615 Airbus A321-200 NEO N921VA "neo kid on the block"
Celebration at SFO
I have already expected a low-profile inaugural especially Alaska Airlines is not so keen in keeping these Airbuses, but the staffs seemed to be very excited about this new plane. The check in staff told me about the inaugural when I checked in, and was pleasantly surprised that I told her that the purpose of this trip is to fly the Airbus A321NEO.
Gate 54A was our gate this morning. One of the most annoying aspects about SFO's Terminal Two is these damn dotted windows. You can't take a single photo of the plane. Thankfully DCA is much better in this aspect.
Anyway, the gate agents were excited about the new planes and many staffs took the opportunity to take a look at the new plane's interior. Airbus sent a few representatives to the celebration (but they did not take the flight). Basically, there was a small continental breakfast buffet, and a few poster boards showcasing the name of this plane, "neo kid on the block," which is inspired by the defunct boy band, "New Kids on the Block." It is a clever name.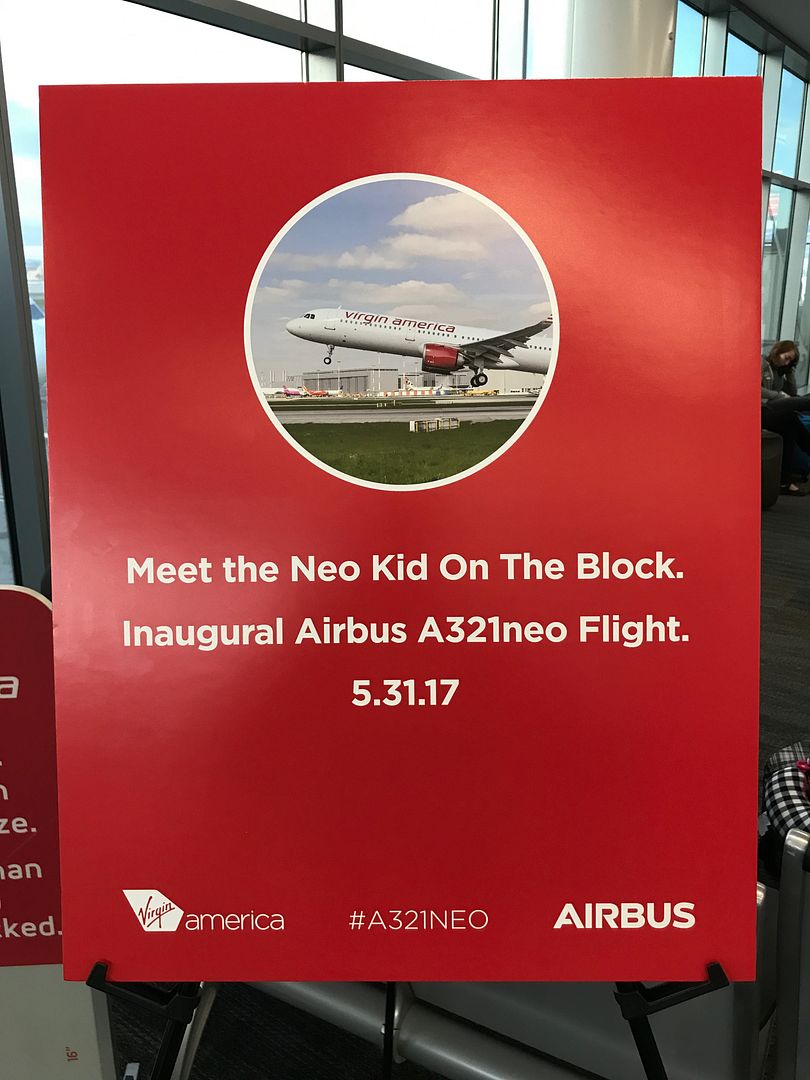 Some fun words by VX gate staffs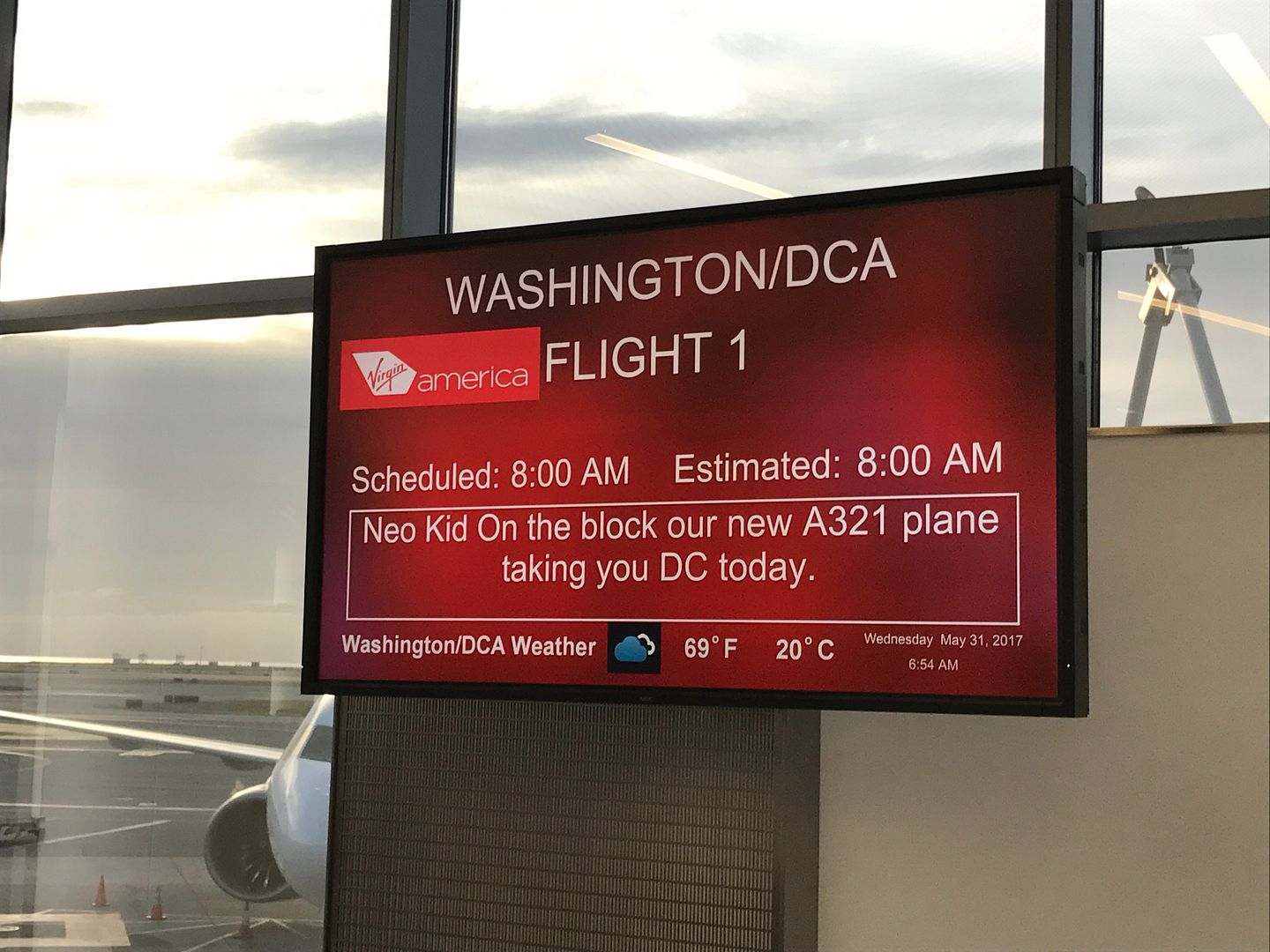 There was no ribbon cutting and were no speeches made by Airbus or Virgin America's high-level management.
However, there was a small gift for these special inaugural flights, which is a keychain featuring the Virgin America brand and the Airbus A321 NEO brand.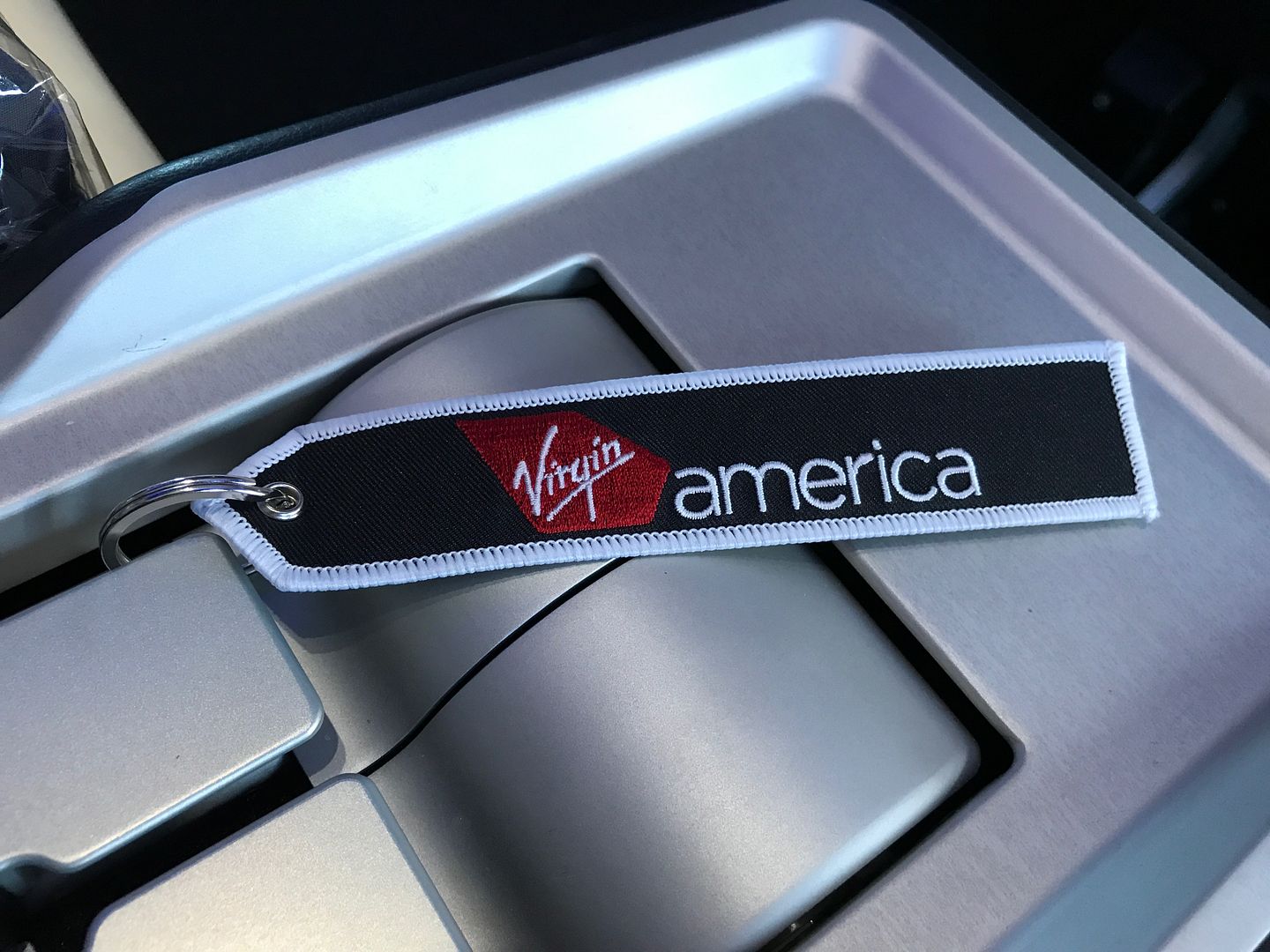 Boarding began at 7:21am and I was the first one on board. So, I snapped a few pictures.
The 8 seats first class cabin is really similar to other Airbuses, but you immediately noticed the adjustable headrests. But the seats are still upholstered in white leather.
Here is the Main Cabin Select cabin, which is Row 4-6, and unlike the smaller Airbuses, the exit rows are not considered Main Cabin Select, which make sense because of the design of the exit doors in Airbus A321s. Those exit row seats on A321s are really not that great, especially there were no windows. I will have more pictures of the Main Cabin on the return segment.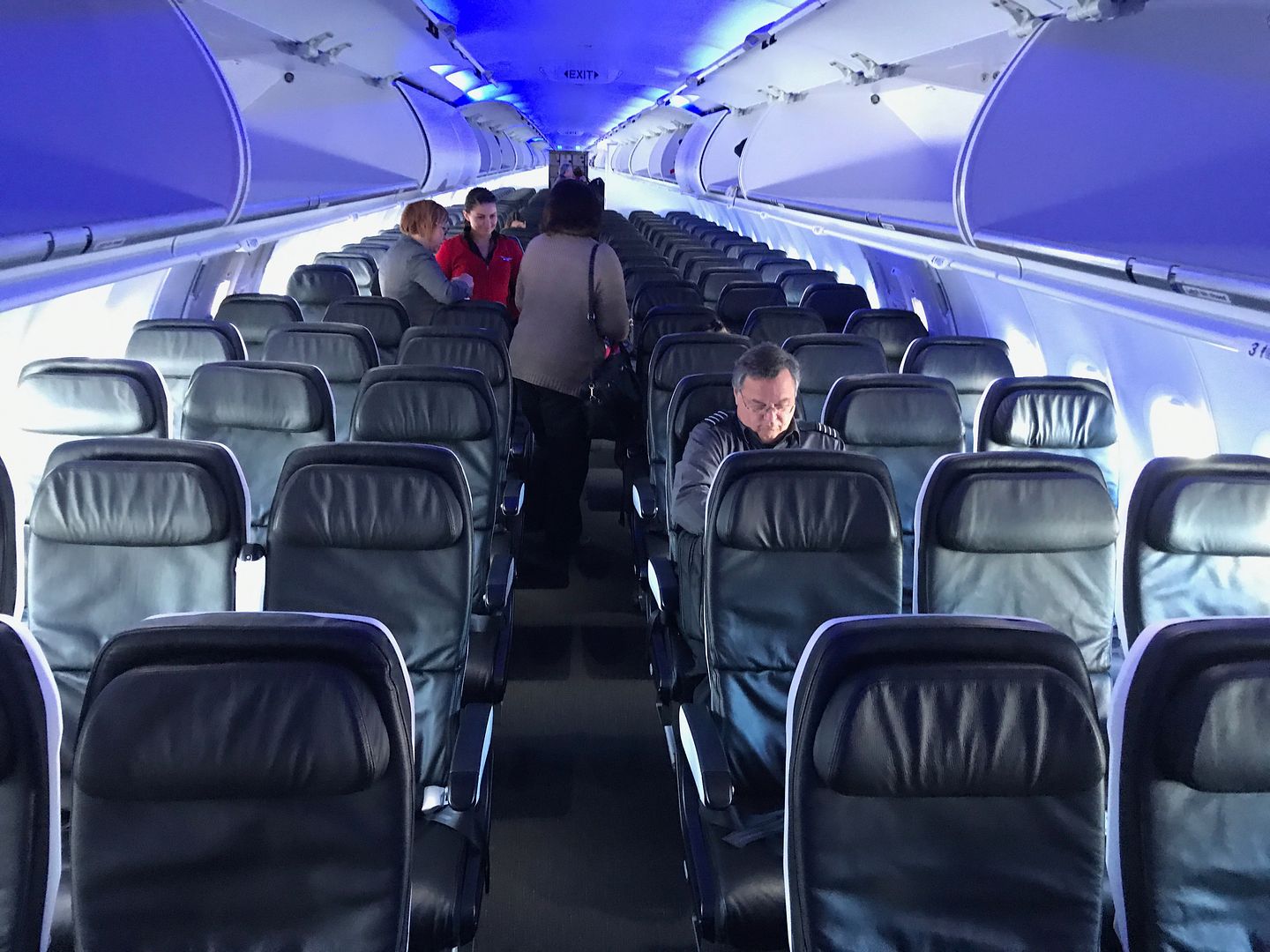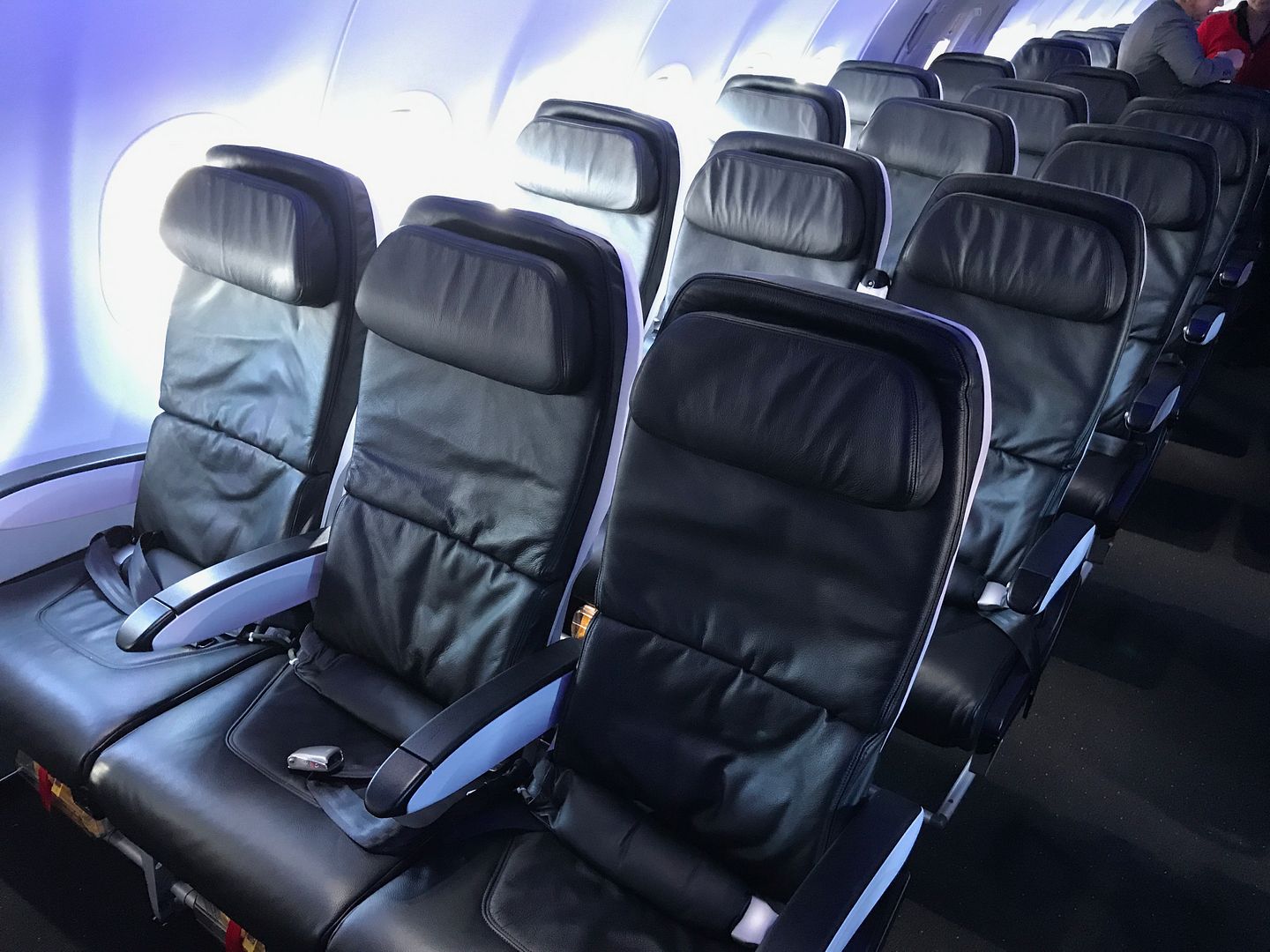 Back to first class, seven out of eight seats were filled (same with the return, and I have a feeling that they blocked 2D for some reason).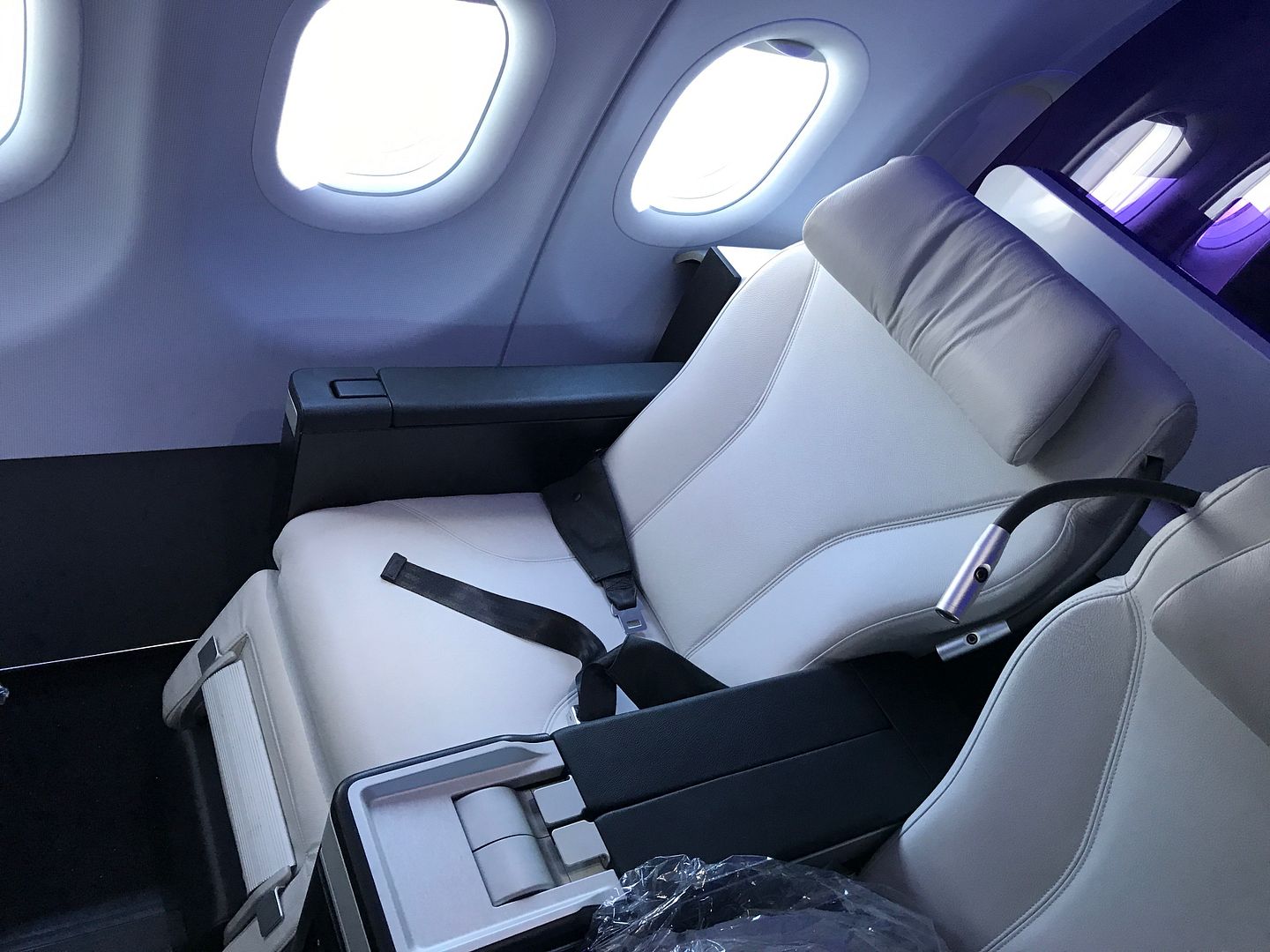 There are indeed some minor changes. The seat control panel is brand new and the seats are controlled electronically, except the headrest. I like this panel better.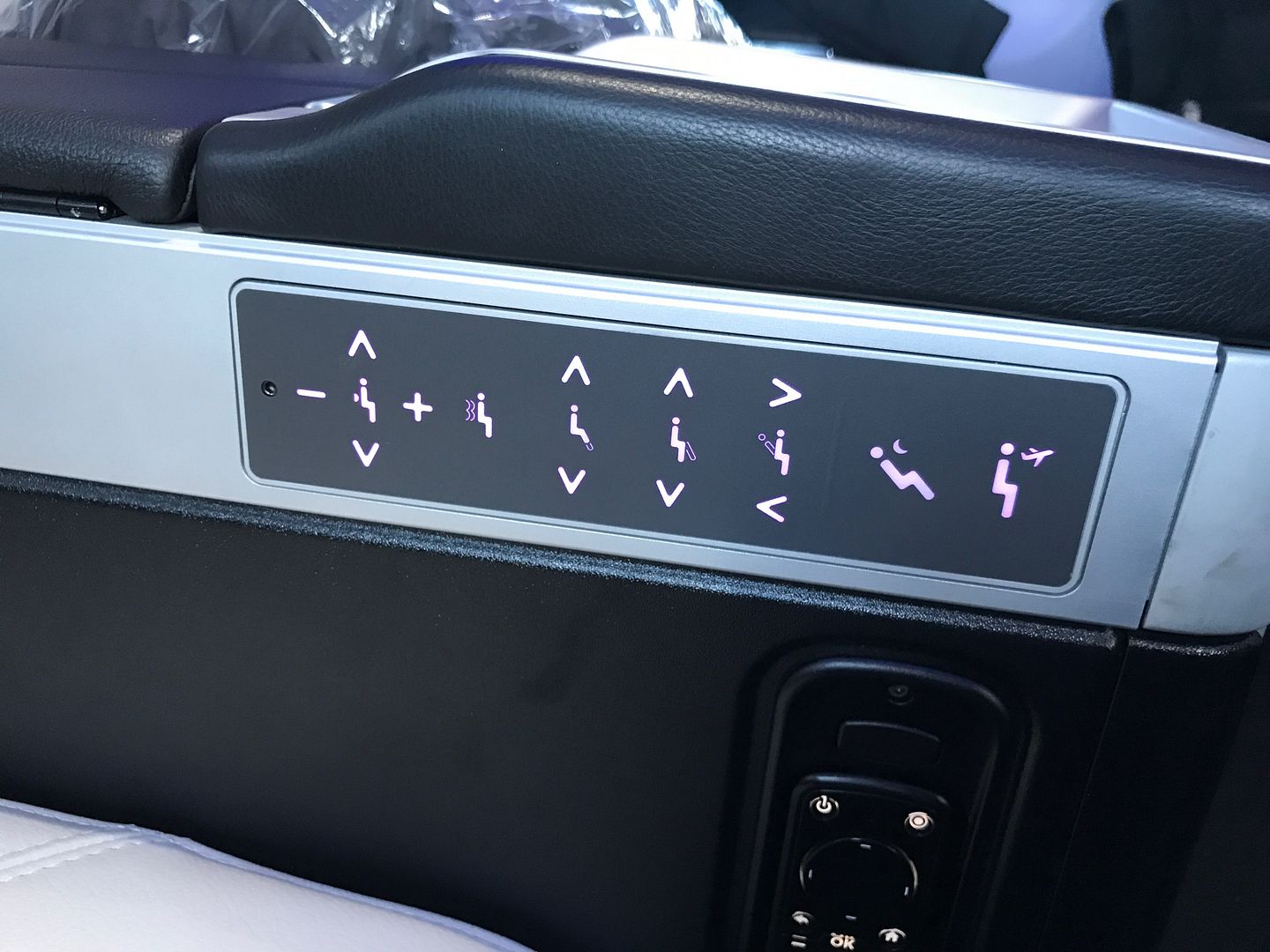 The power outlet is also updated.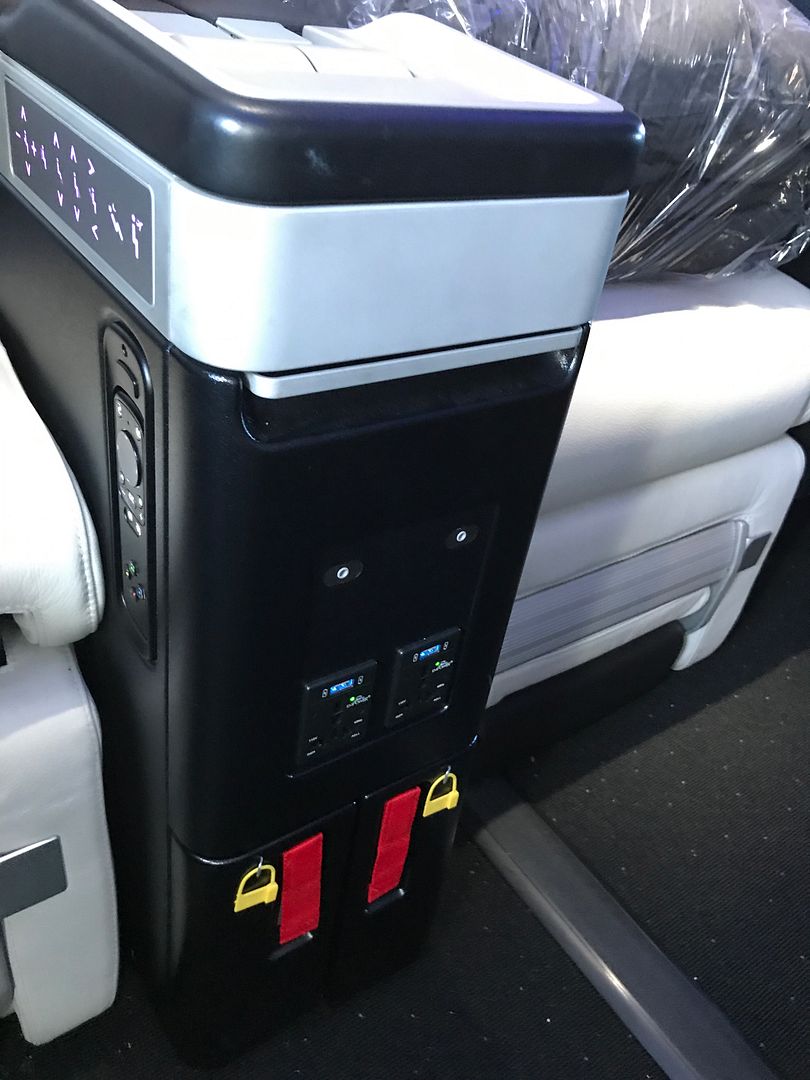 The major change is the new PTV. First, you cannot pull out the PTV manually, but you just touched a button. However, the F/A told me that it was a "spring-based" not eclectically controlled. It is easier than before. The new PTV is also thinner but the interface is the same. They are still using the same RED entertainment system.
Button to push the PTV out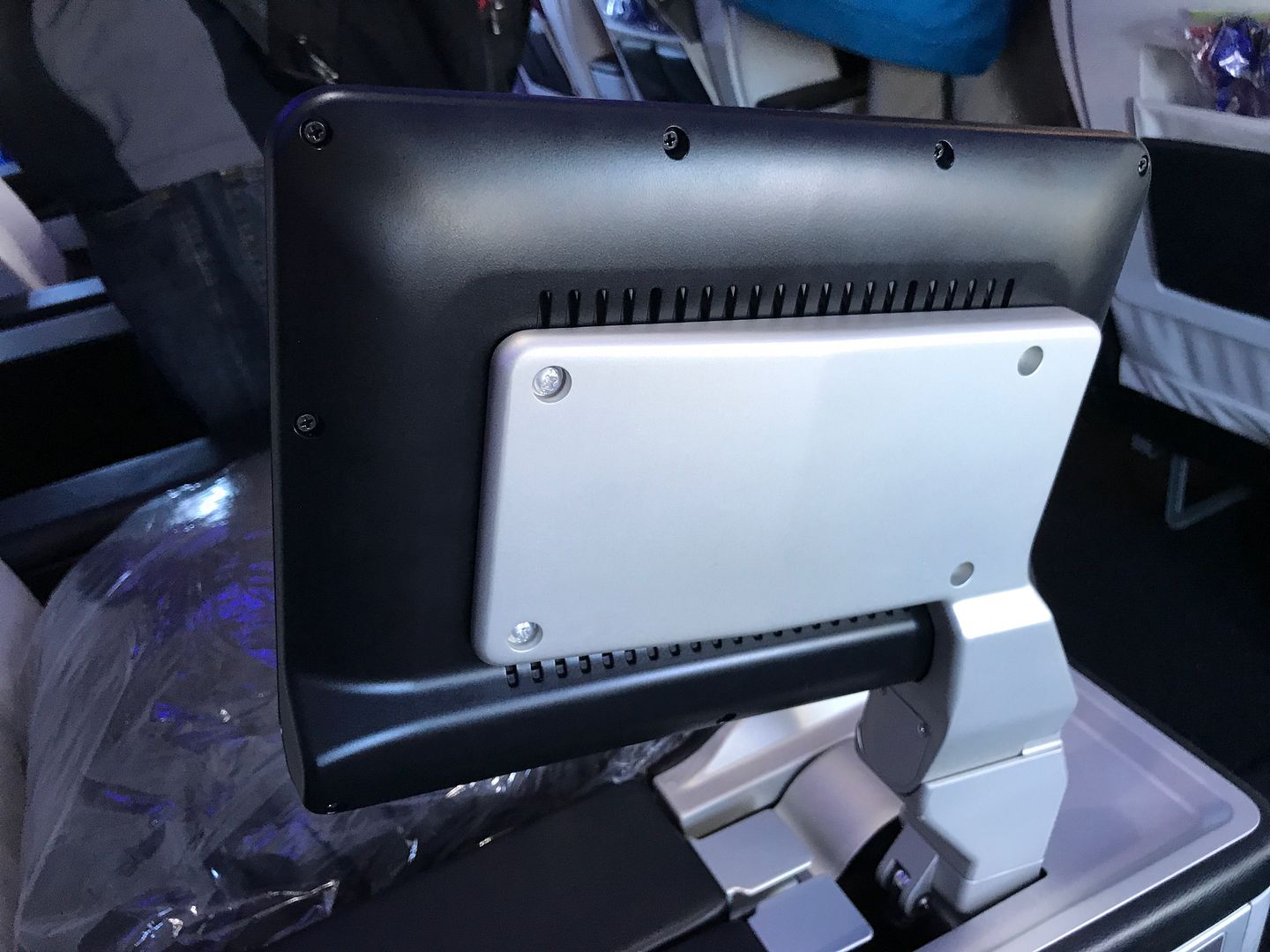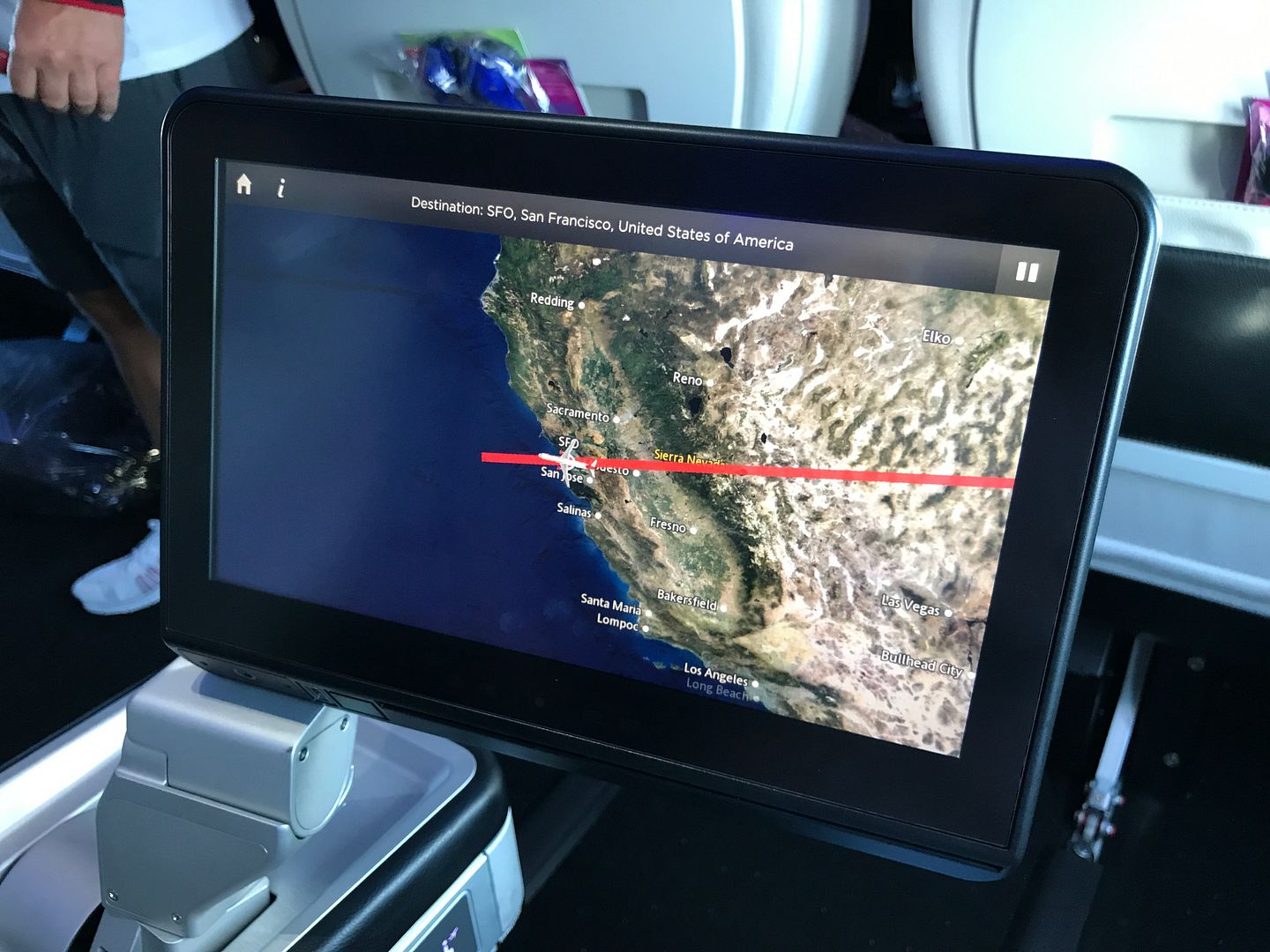 There is also an additional headset jack and USB Port on the PTV itself now.
Seat pockets are similar but a bit updated. There is now some under seat storage for passengers on Row 2 because of the smaller entertainment units. You can fit ladies' handbag and a small backpack.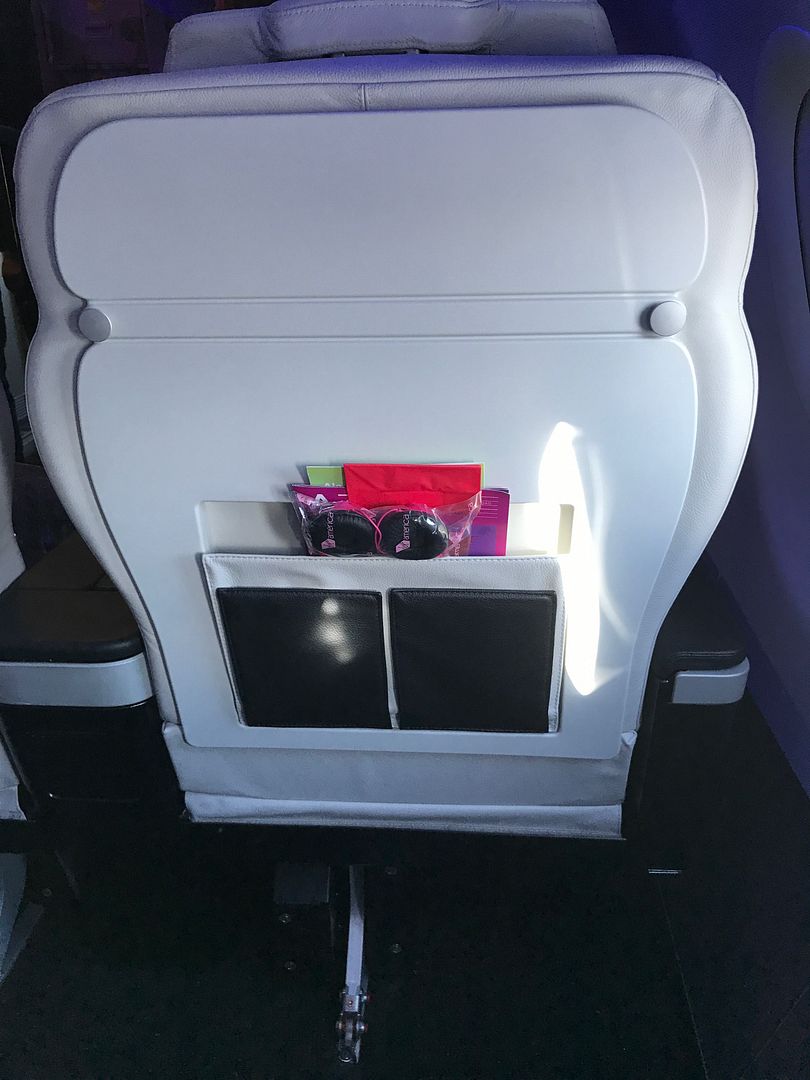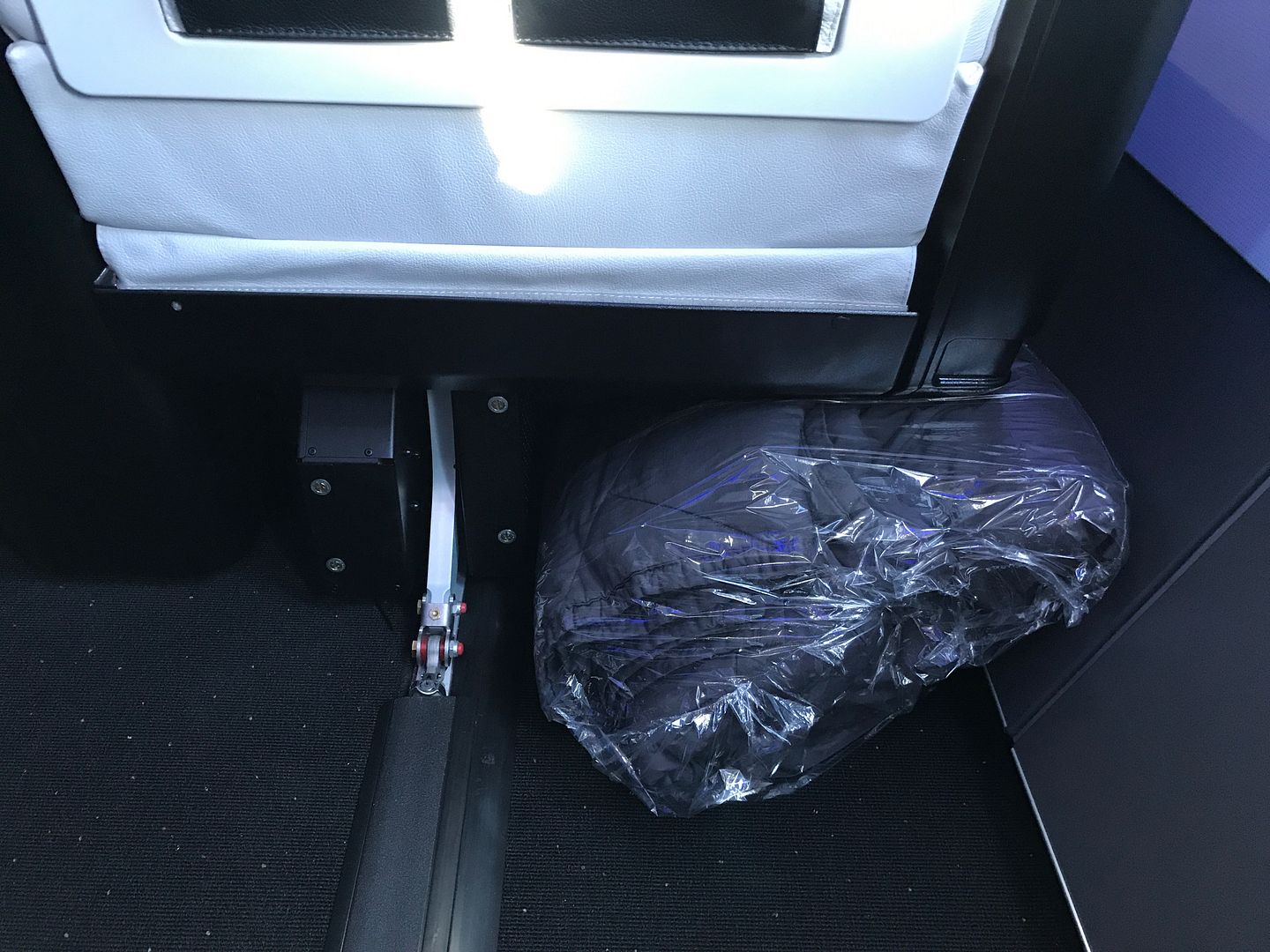 The new central beverage table – retractable
Tray Table
I like the new finishing, but if you are expecting a brand new first-class seat, I am sorry to say that it is just a "refreshed" version of the reclining seats, which are still good. I just flew a 4 hour plus flight on Alaska Airlines Boeing 737-900ERS, and will certainly miss these comfortable reclining seats when they were phased out on mid-2018.
Another new addition is the retractable overhead monitor for first class cabin, and the F/A no longer needed to do an awkward safety demo for the 8 first class passengers, especially the dance and song routine. However, Virgin America perhaps needs to update the safety demo soon. It is really getting tiring.
New A321 safety card
Pilot making his welcome speech
We pushed back on time at 7:57am and I snapped a few pictures of these VX planes, as we headed towards R/W1R.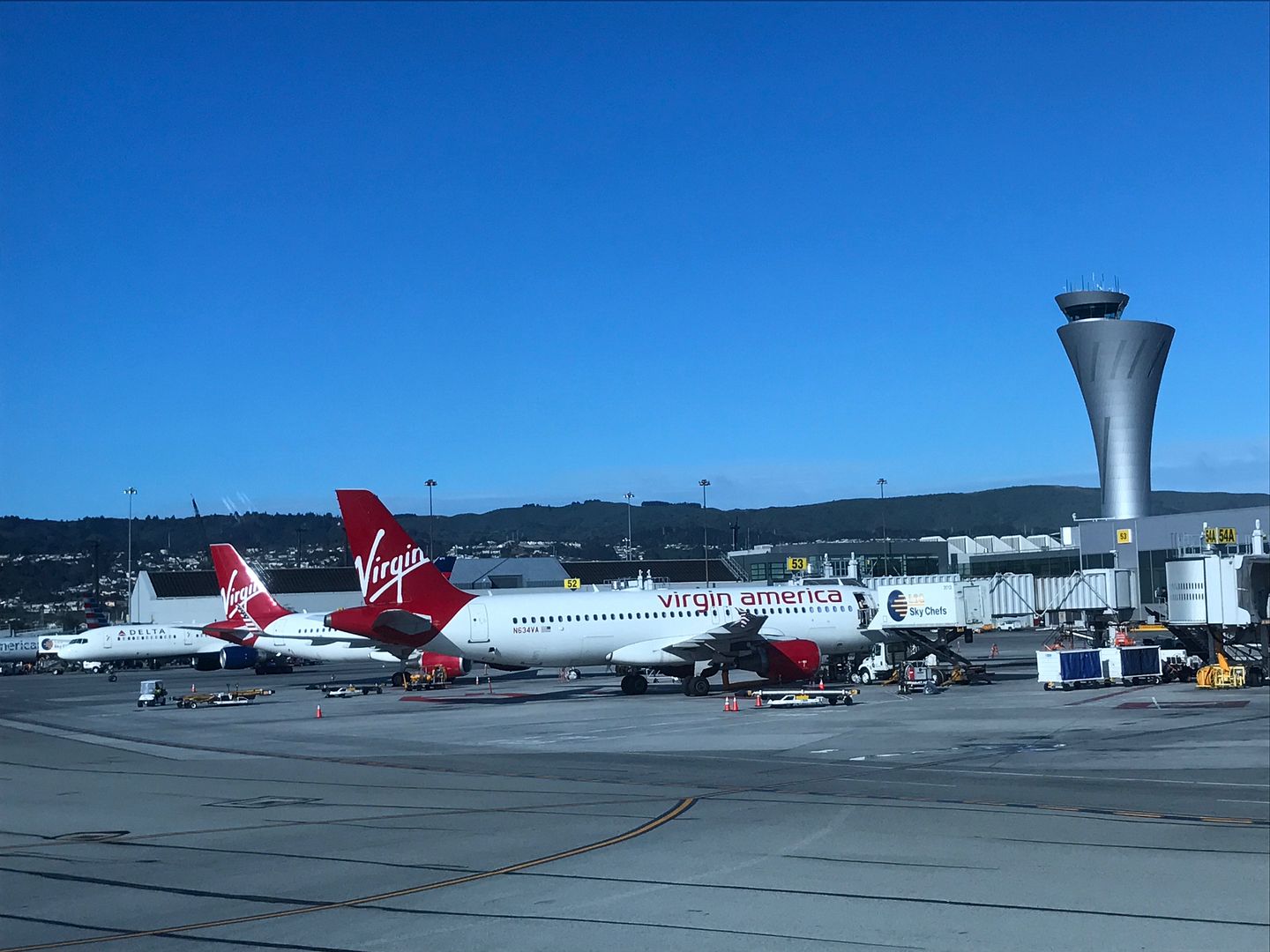 We took off at 8:12am and today's flying time was a short four hours and forty-one minutes, with a cruising altitude of 35,000feet and later 37,000feet.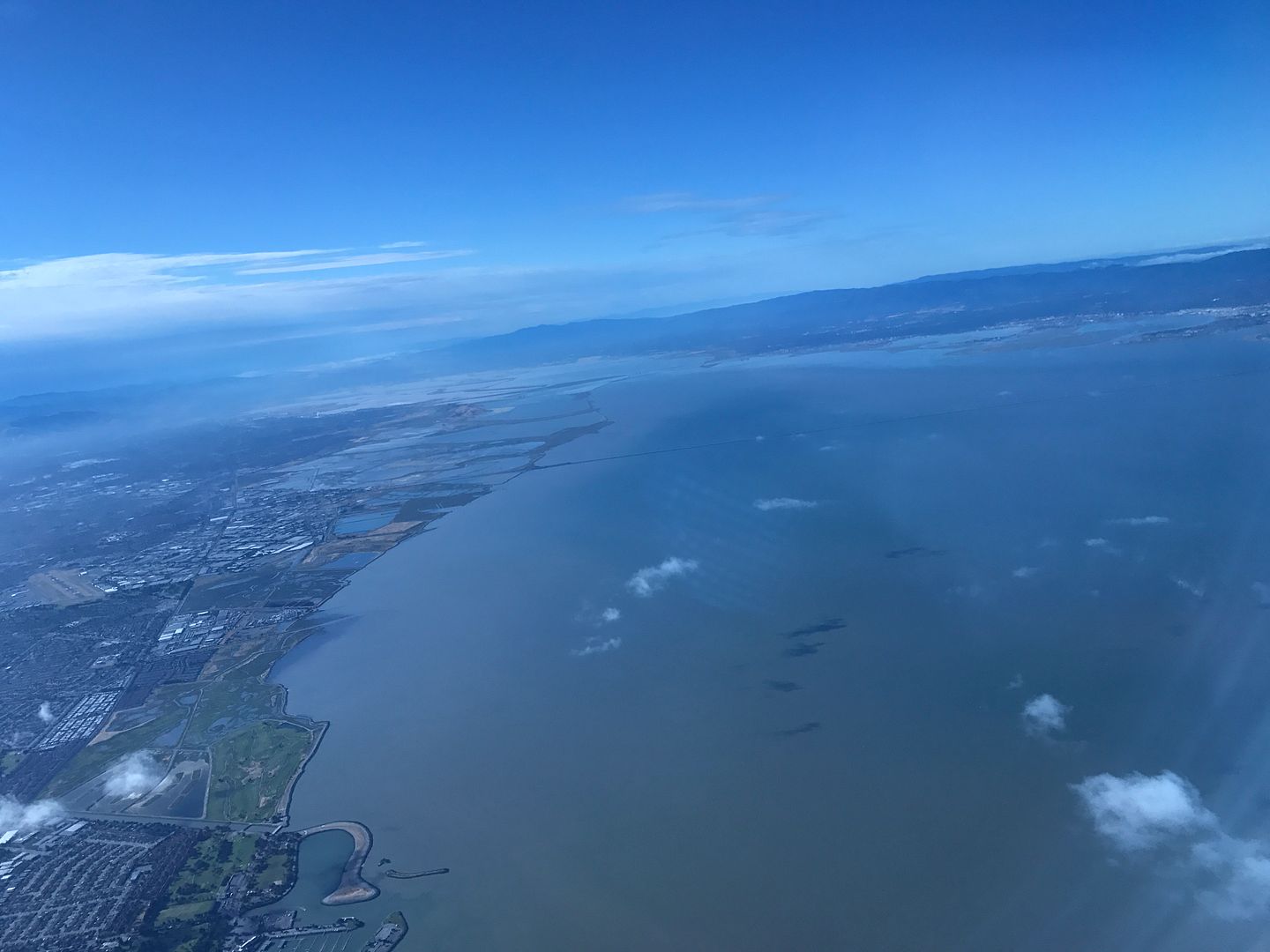 One thing I like about Virgin America is that they will turn off the seat belt sign quickly, when things are smooth.
Luckily, I got two seats to myself this morning, and noticed that 2D was also empty on the return. Maybe VX was holding off one first class seat, just in case of issues.
I immediately reclined the seats and took a few pictures of them in recline mode. I wanted to do it before cabin service began.
Really nice comfortable seat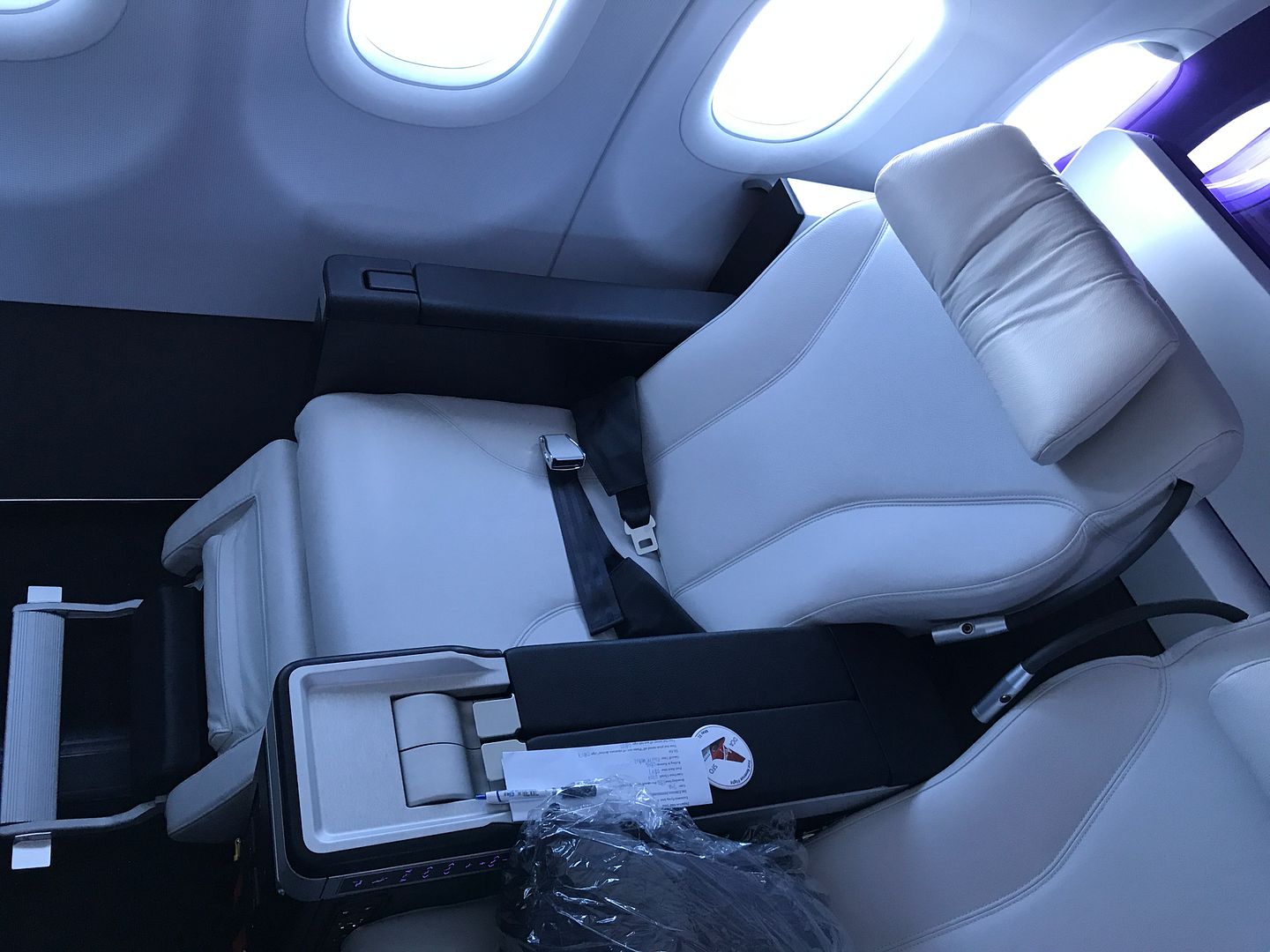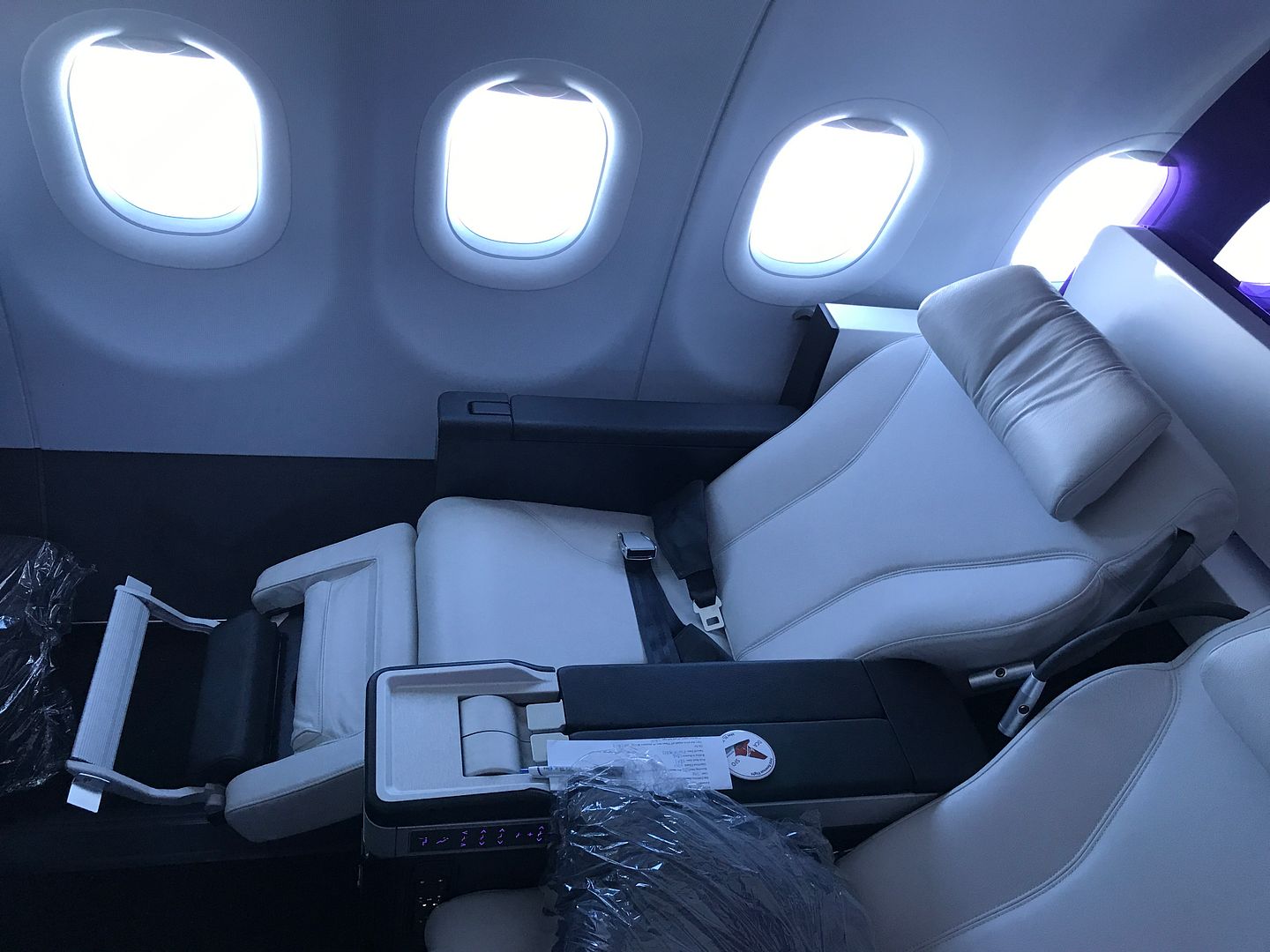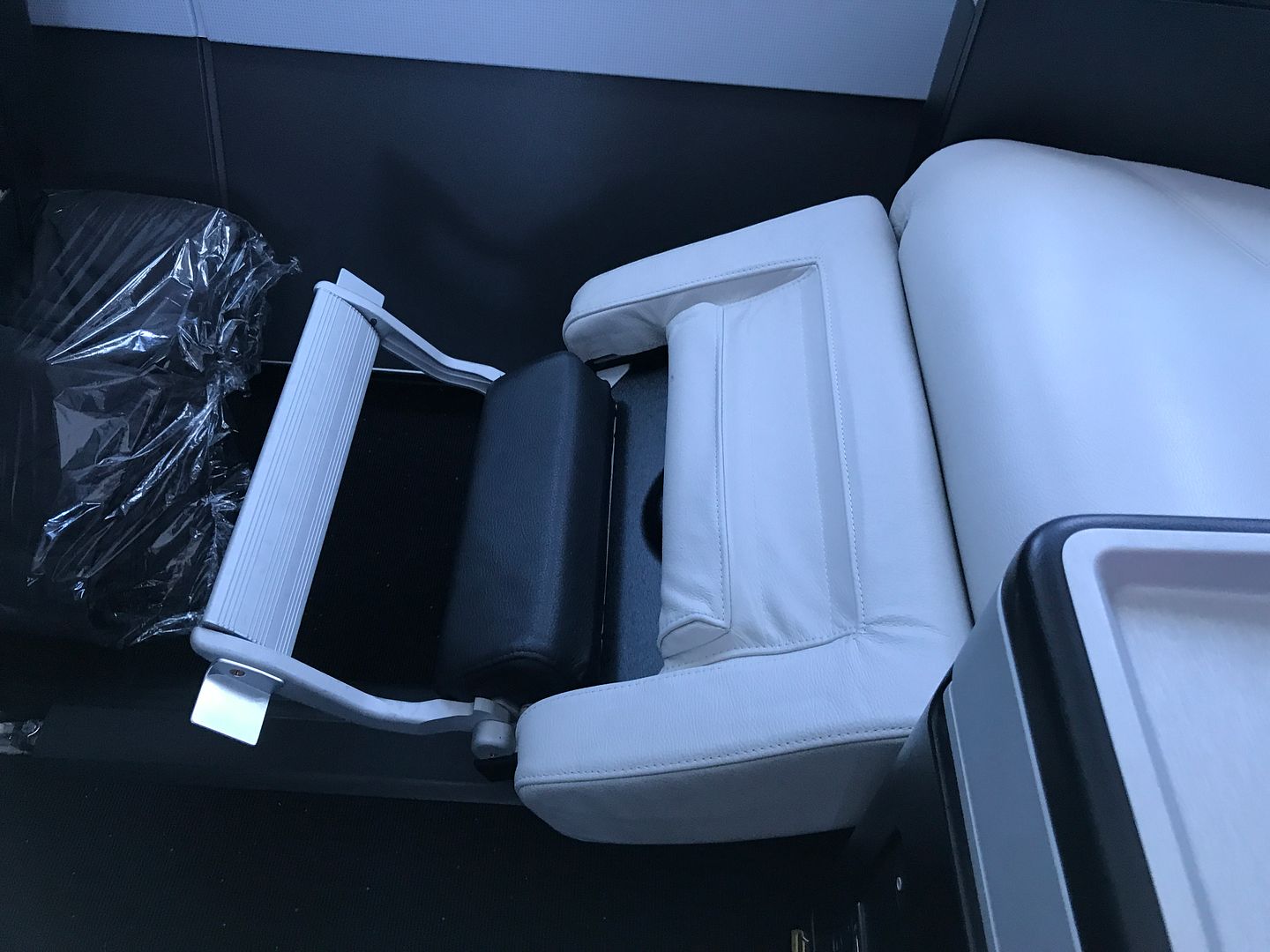 New four ways adjustable headrests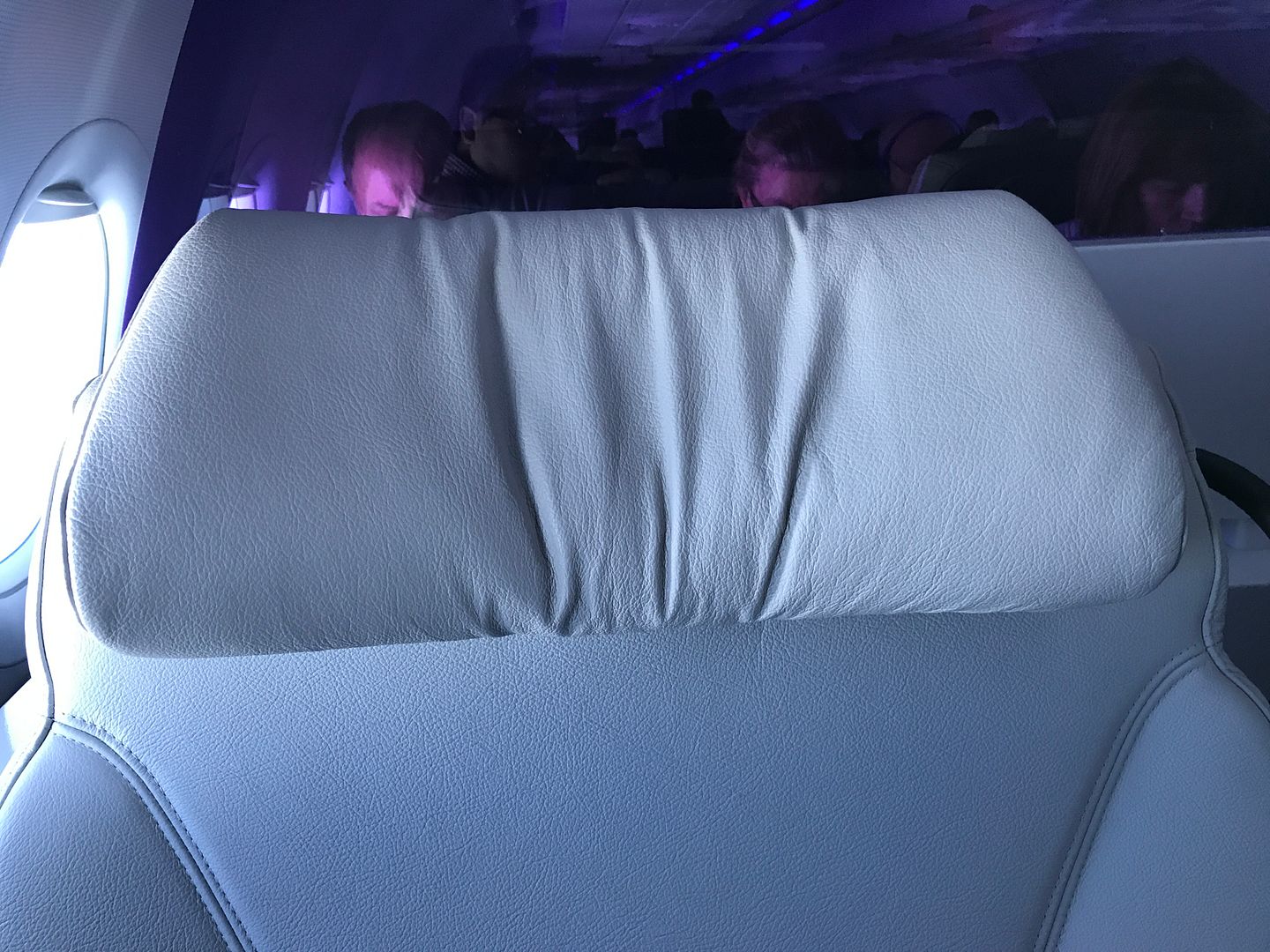 The lavatory no longer had the music on, and looked pretty much the same as before.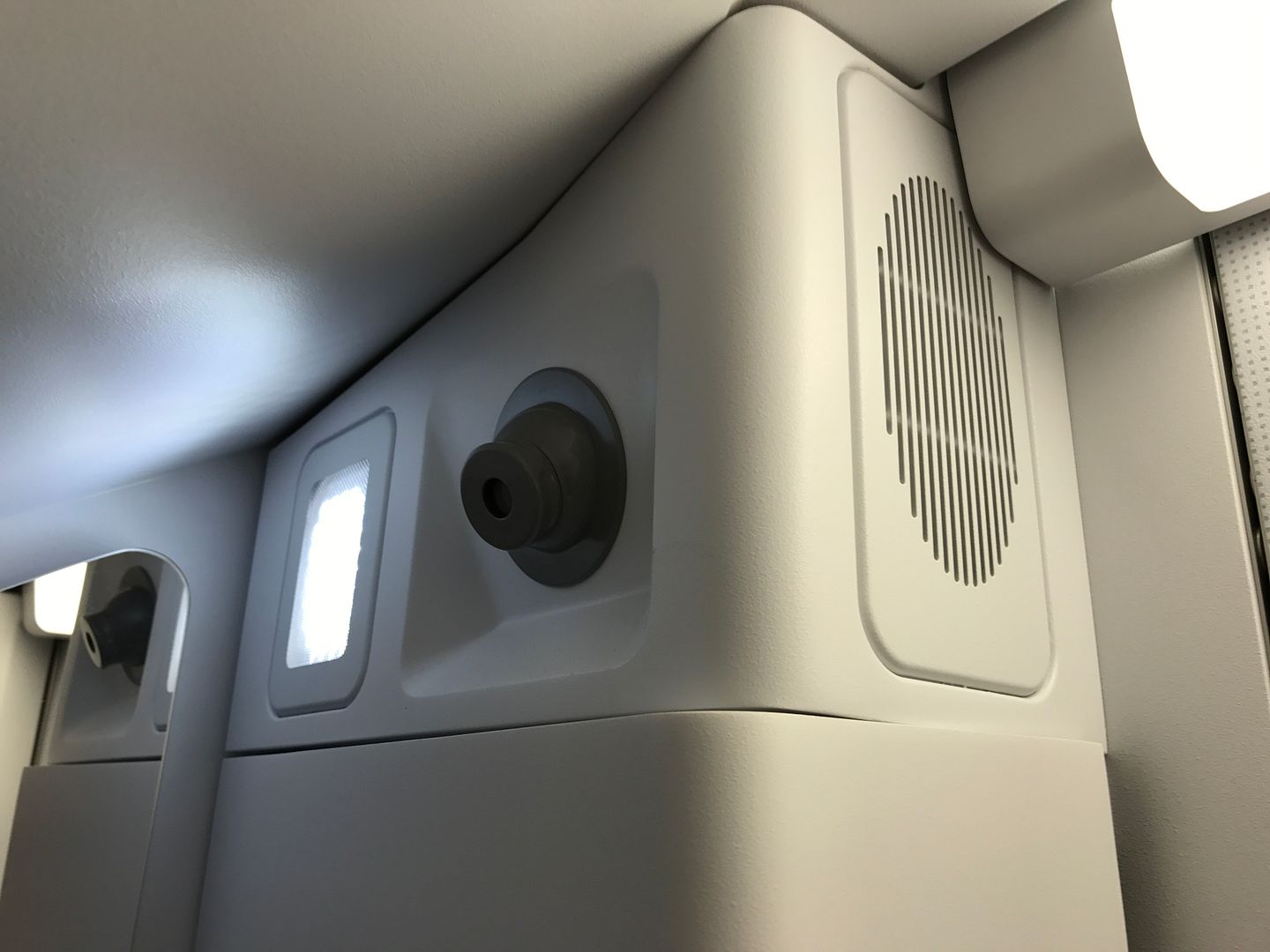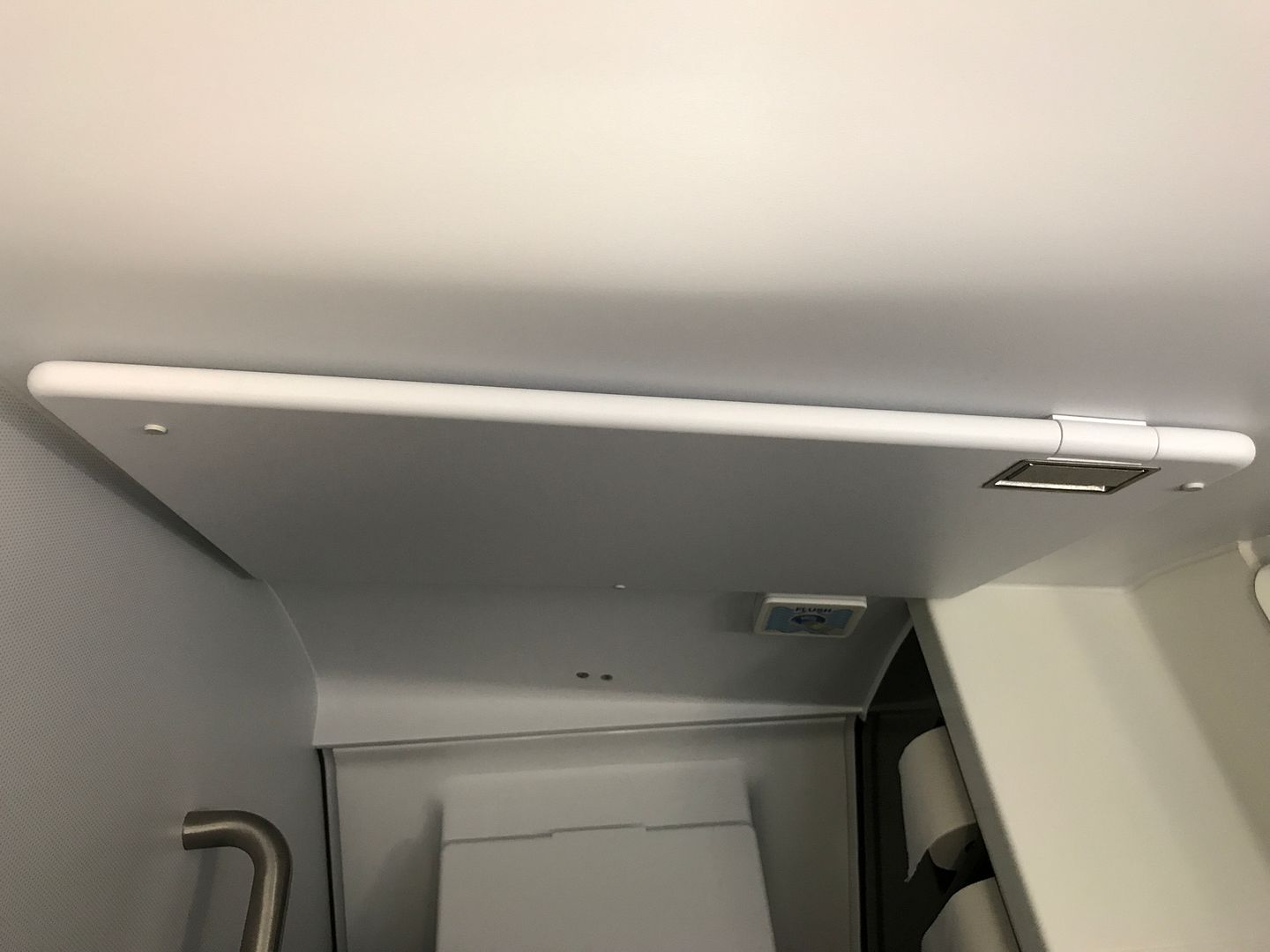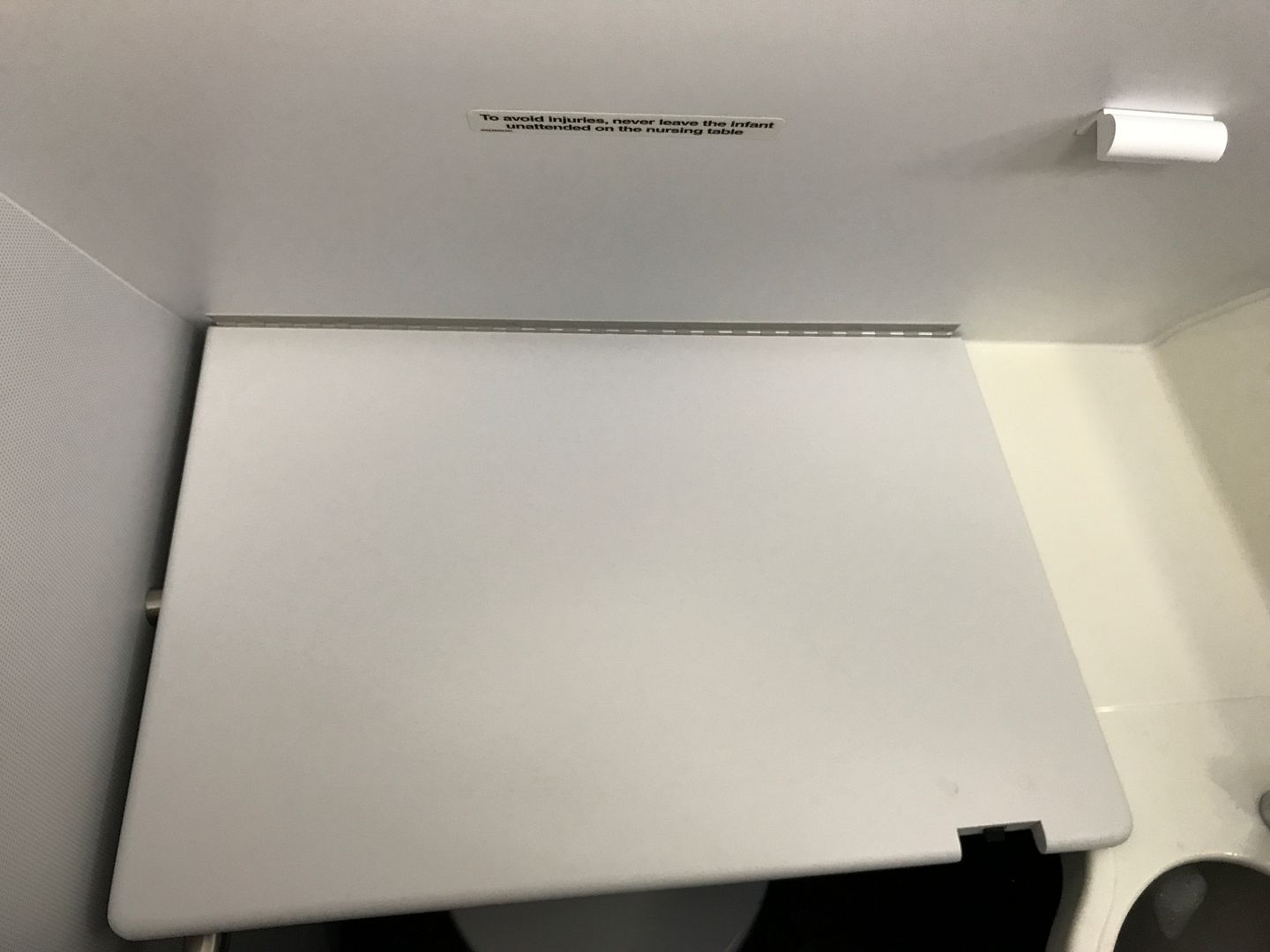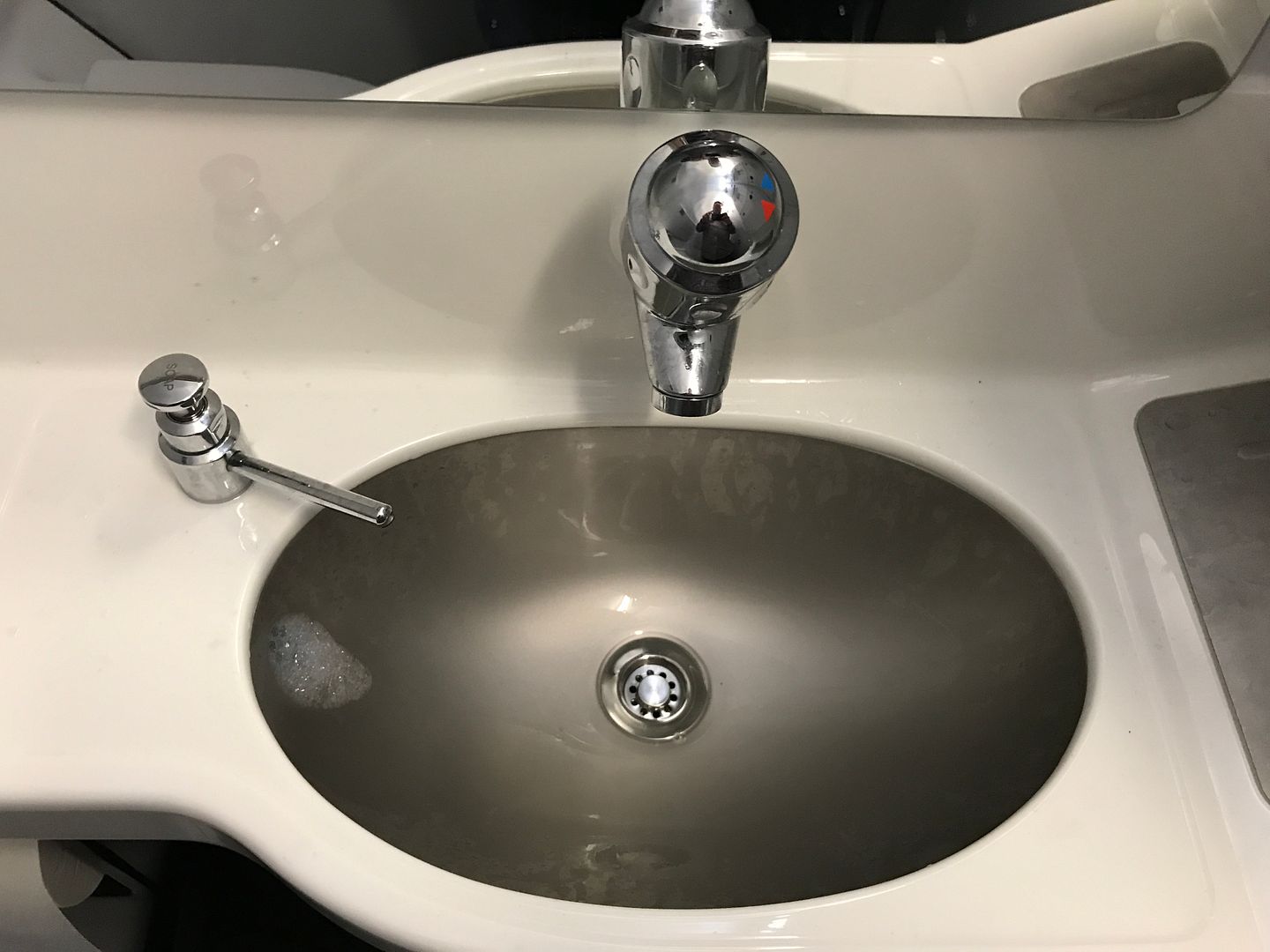 Airways magazine had a writer on board this flight, and each passenger got an additional gift, which was a Virgin America first A321 NEO commercial flight pin. I look forward reading that article.
Menu and amenity kit (Washington DC theme of course) next
Please note that this is still the Spring menu.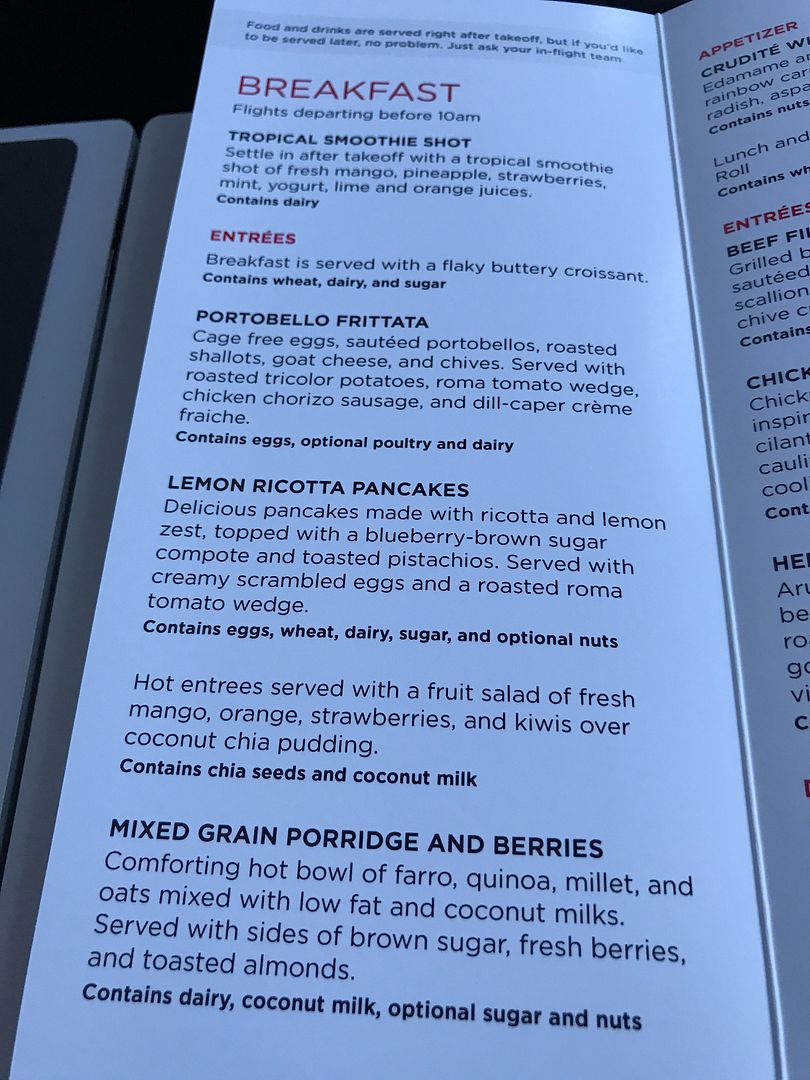 Jackie was the leading flight attendant this morning, and the service was your typical Virgin America style.
Smoothie shot – only available for premium flights
I had the frittata, which was average, but I like the fruit bowl with coconut chia pudding.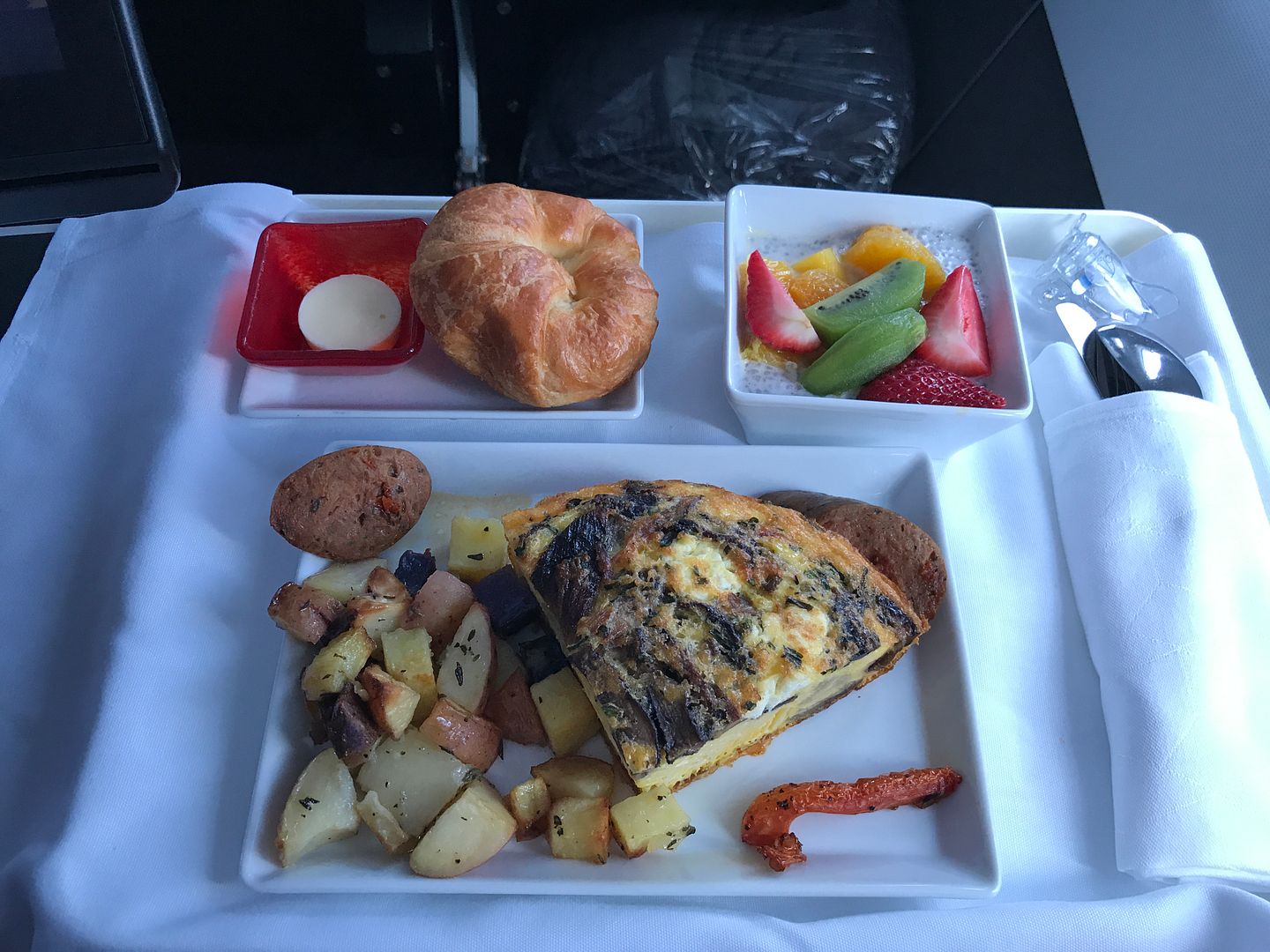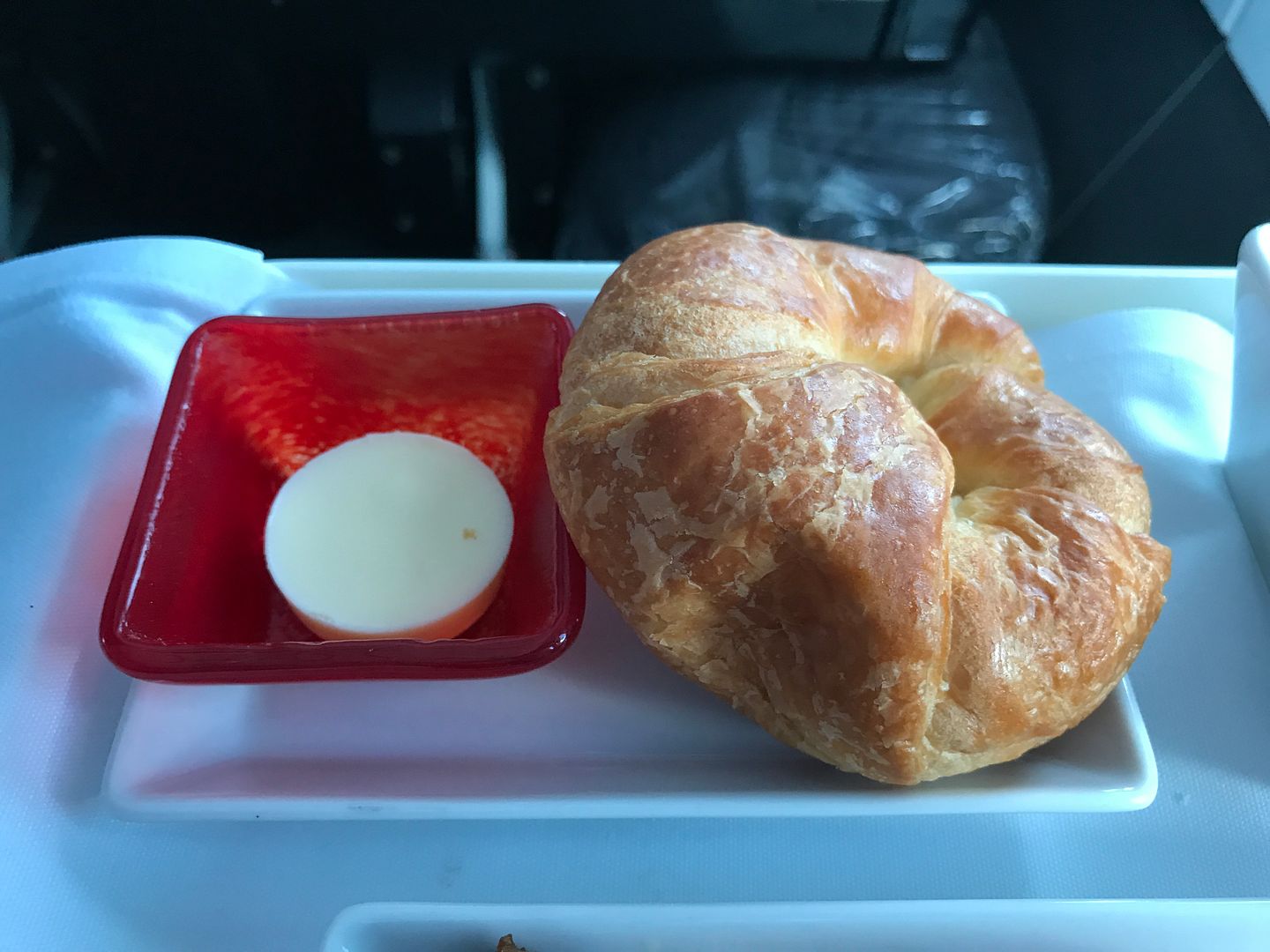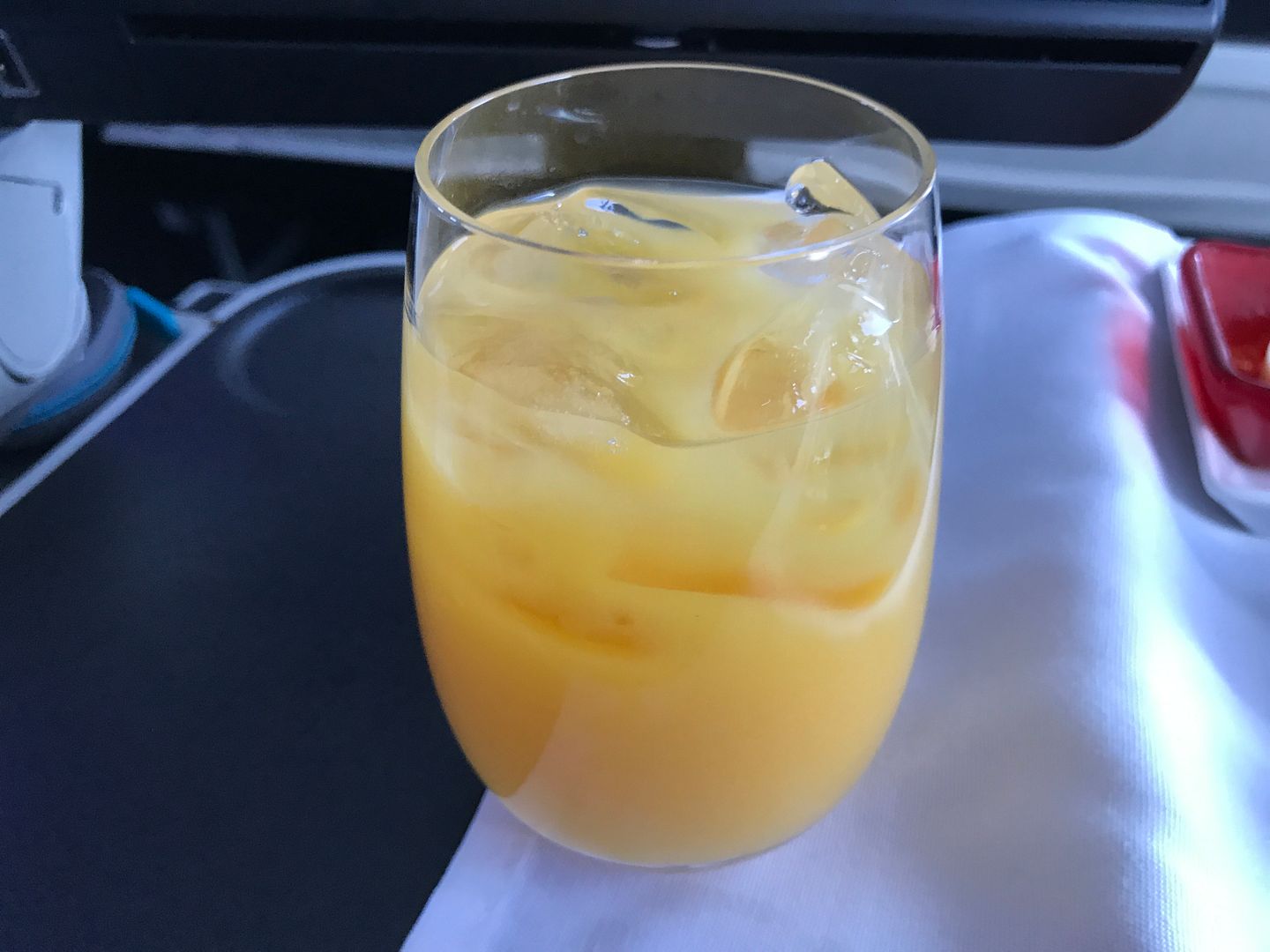 As of any new aircraft, there was some teething problems, and Panasonic sent a staff on this inaugural roundtrip flight. The technical guy was checking on data throughout the flight. The new system was very sensitive to aircraft movement, and LIVE TV, which I used the most especially as a political news junkie, kept on going on and off.
The new A321NEO of course feature the VIASAT WIFI, which was apparently free on these inaugural flights. It was a smart move because I would definitely ask for a refund if I actually paid for it. It was also very unstable and trying to login to the system using my iPhone was actually difficult, but not my MacBook Pro though. The situation was worst on the return flight. It was barely usable. Virgin America and the VIASAT team definitely had their works cut out for them.
Freshly baked chocolate chip cookie was offered mid-flight along with bottled waters. I love these warm cookies.
Snack basket was also available in the galley with the usual Dean & Deluca items.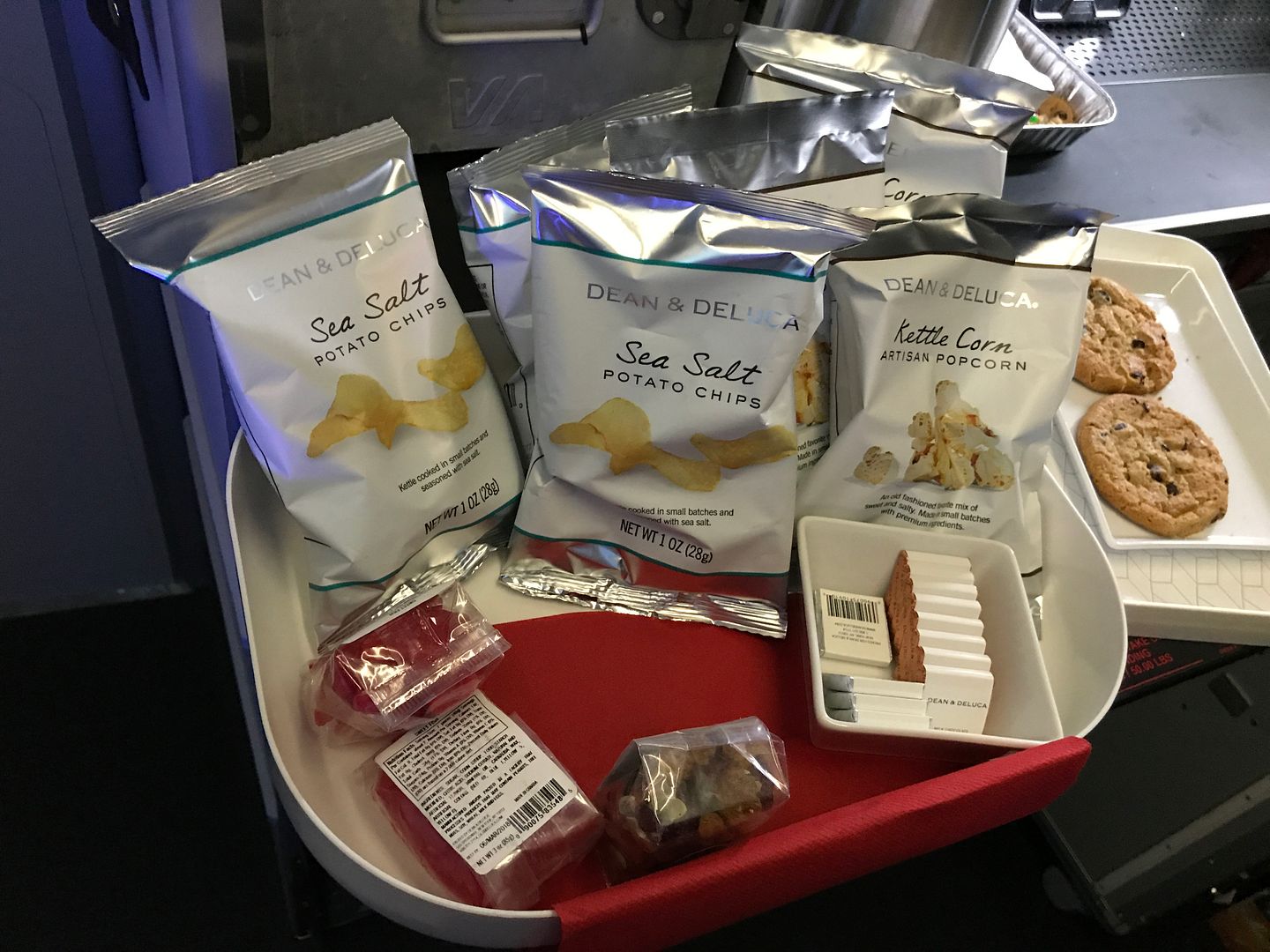 Descent soon began at 3:19pm and after some turns, we were eventually cleared for landing.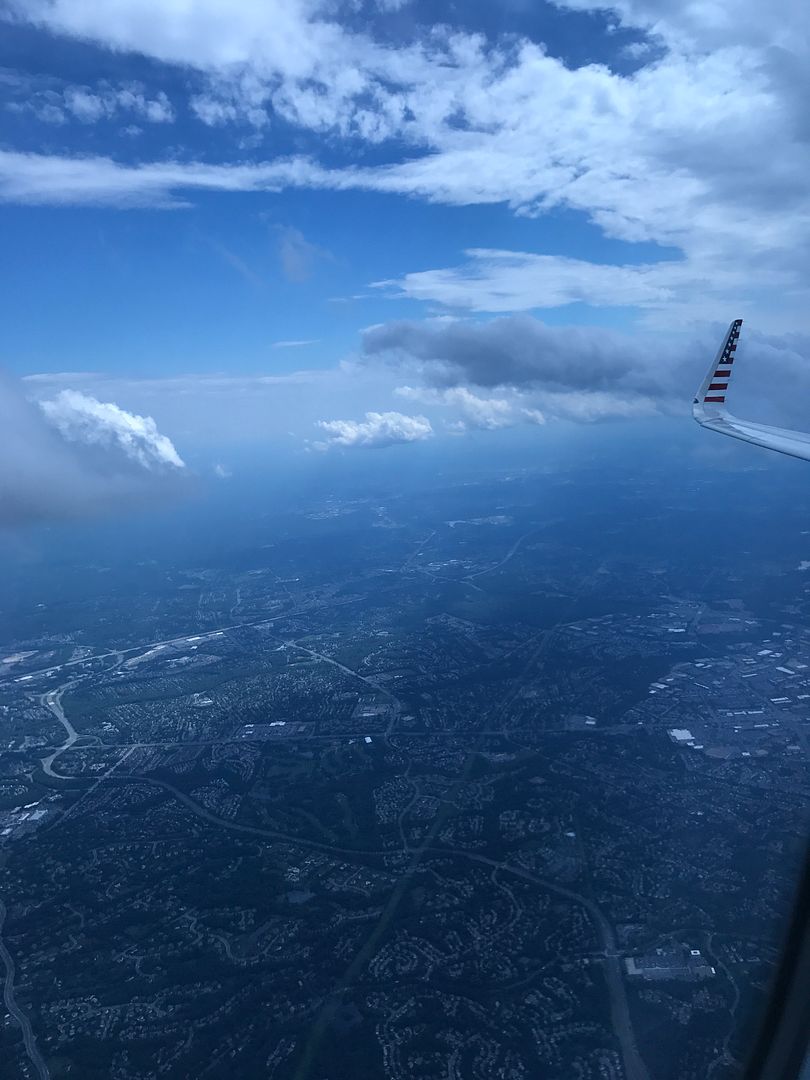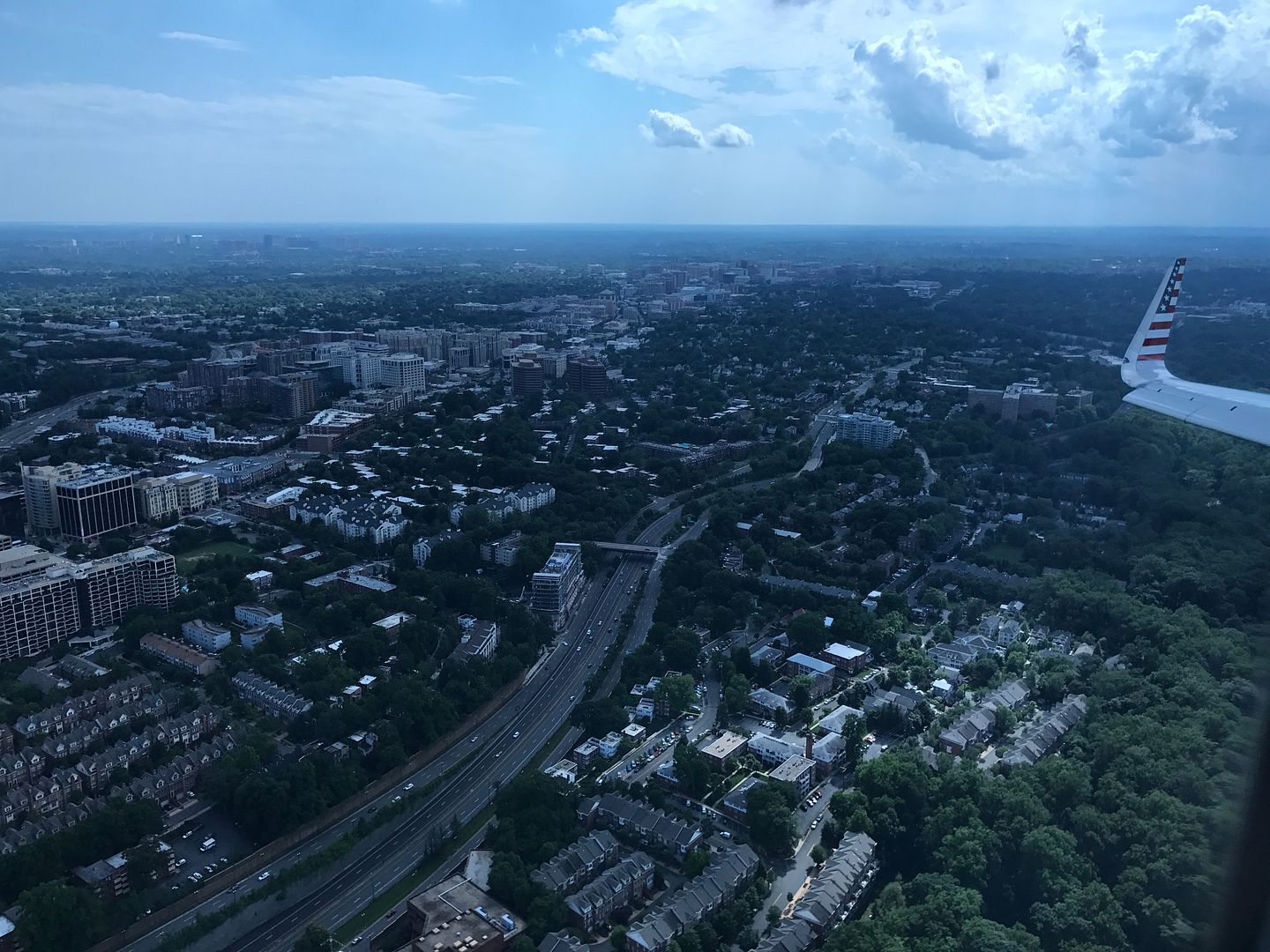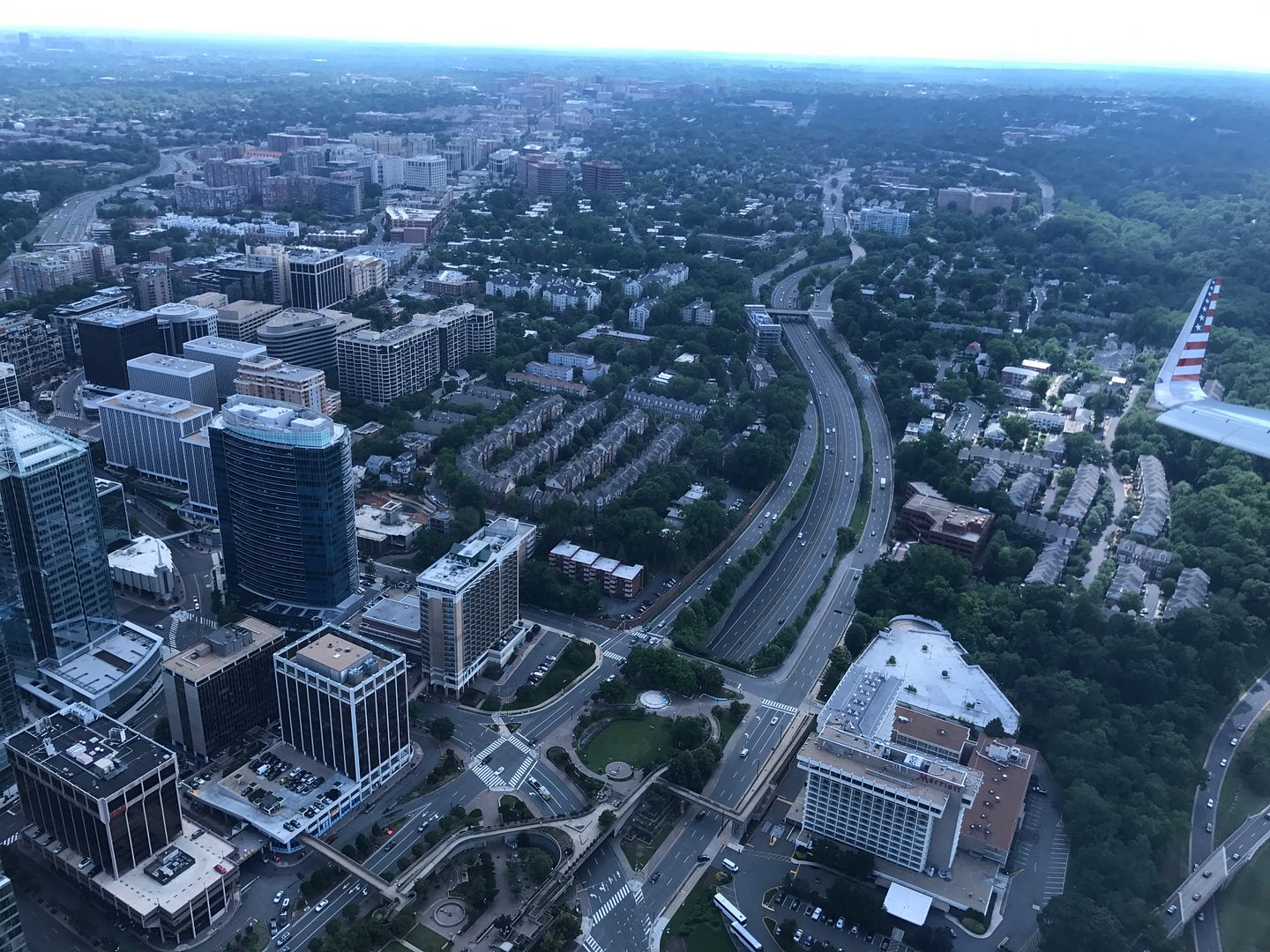 We landed on R/W19 at 3:53pm.
To my surprise, there was a water canon salute welcoming us at DCA, but the passengers were not that excited. Only a few people cheered and no one clapped.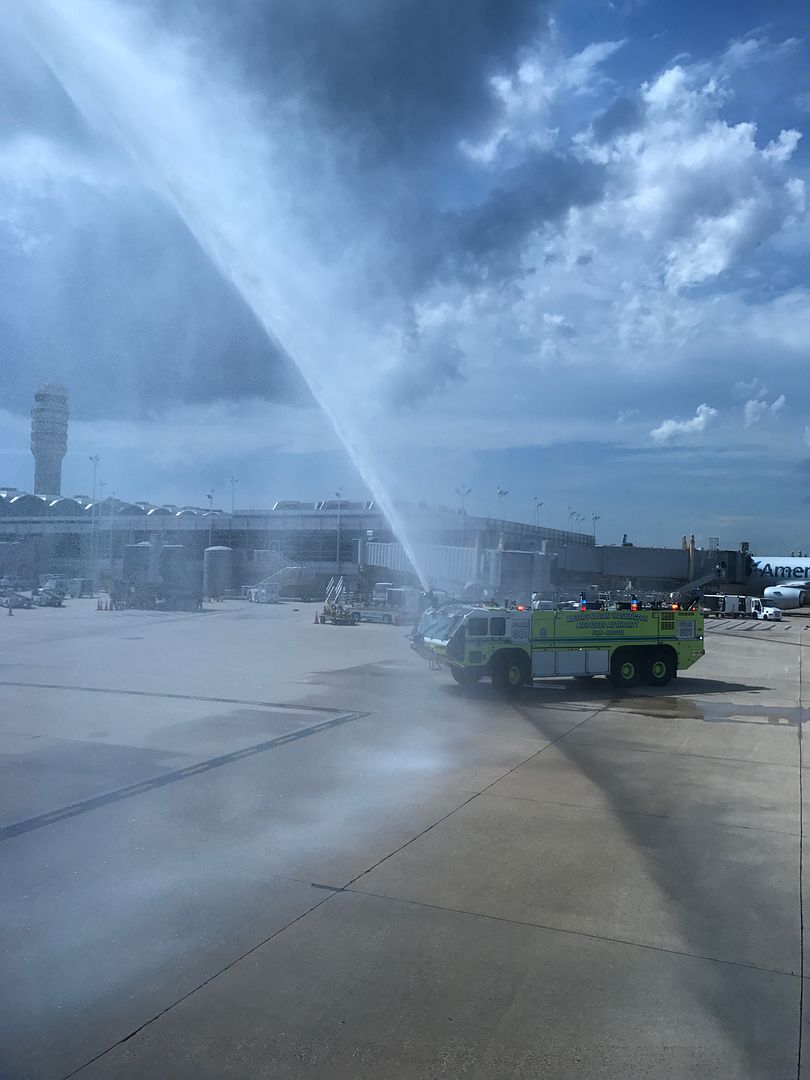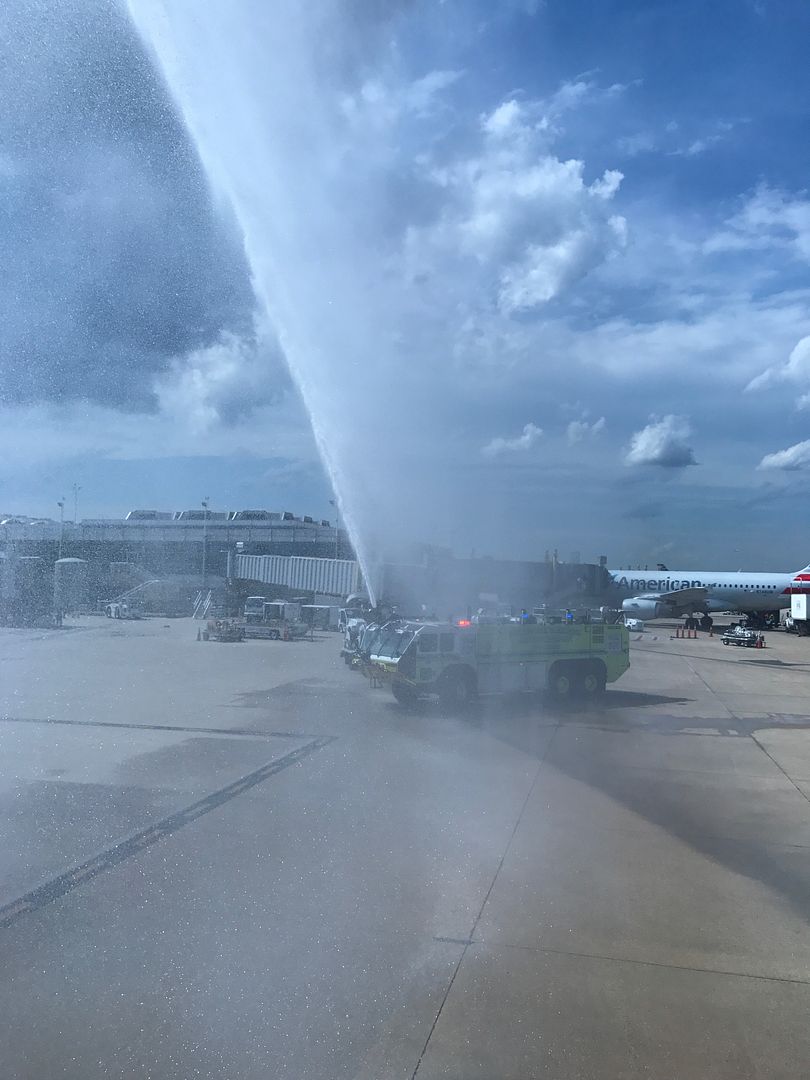 We parked at gate 24 at 4pm and thankfully DCA was much more photo friendly.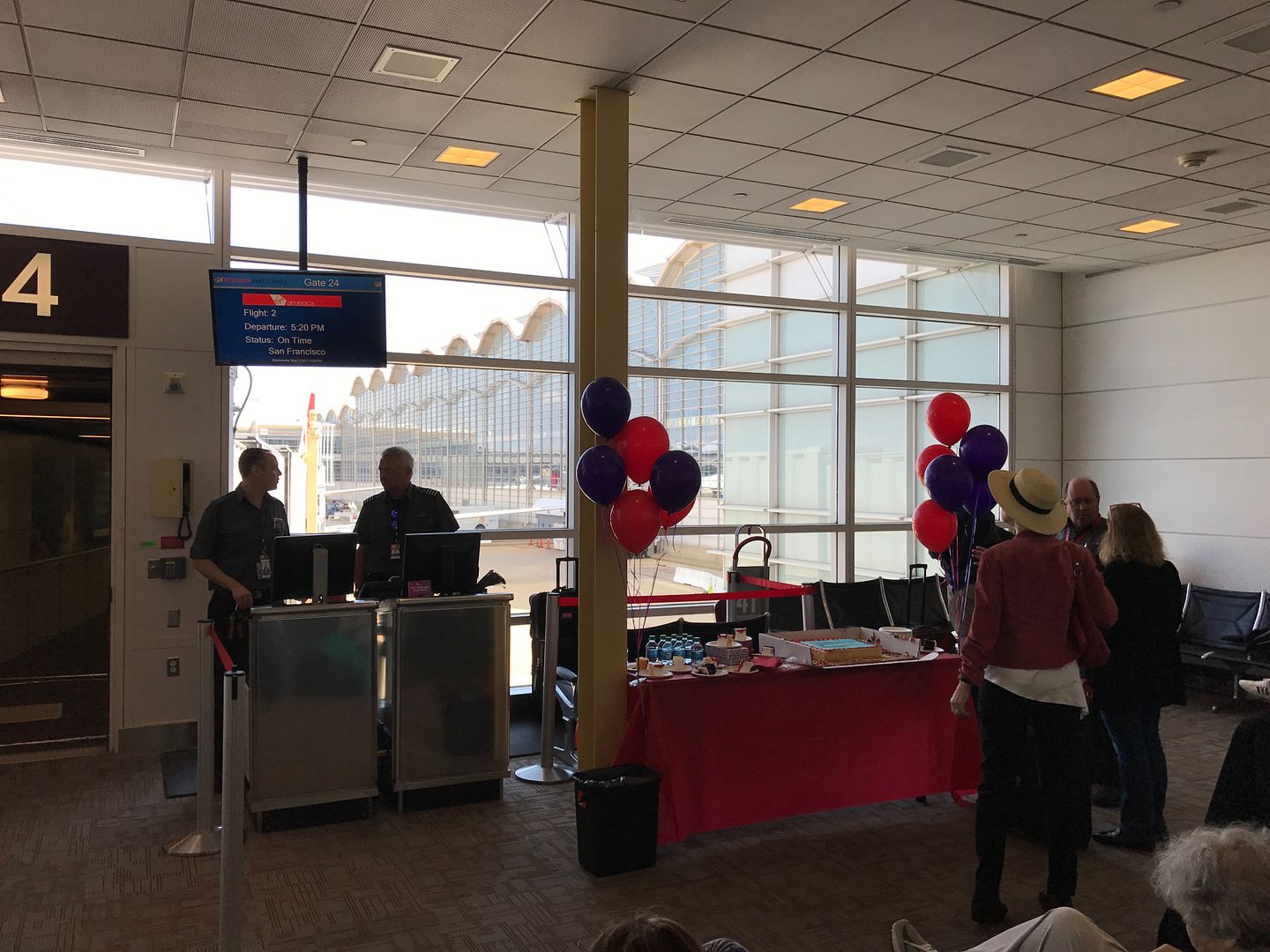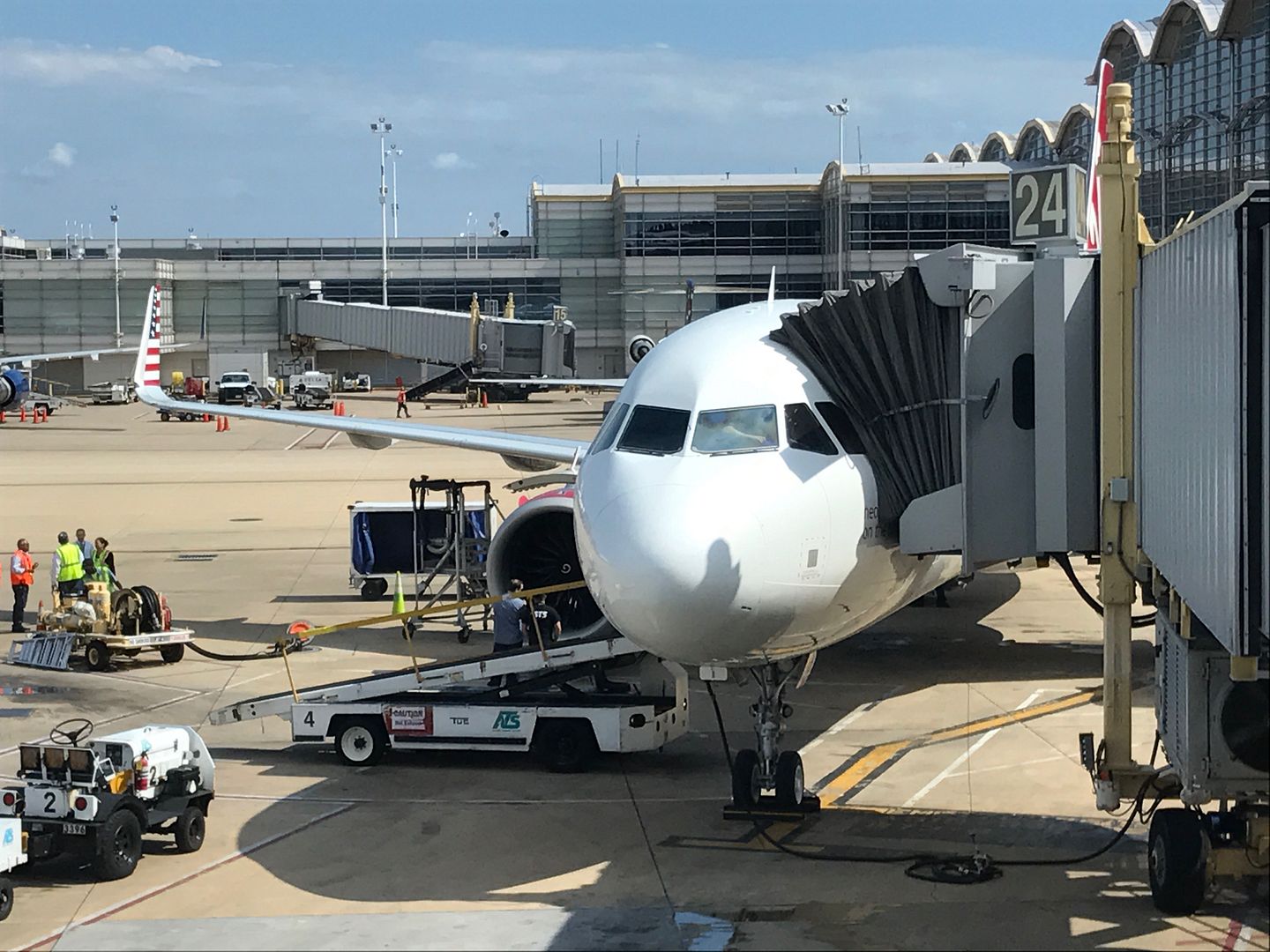 The celebration here at DCA was even less exciting but there was at least some beverage and cake.
I love inaugural cake.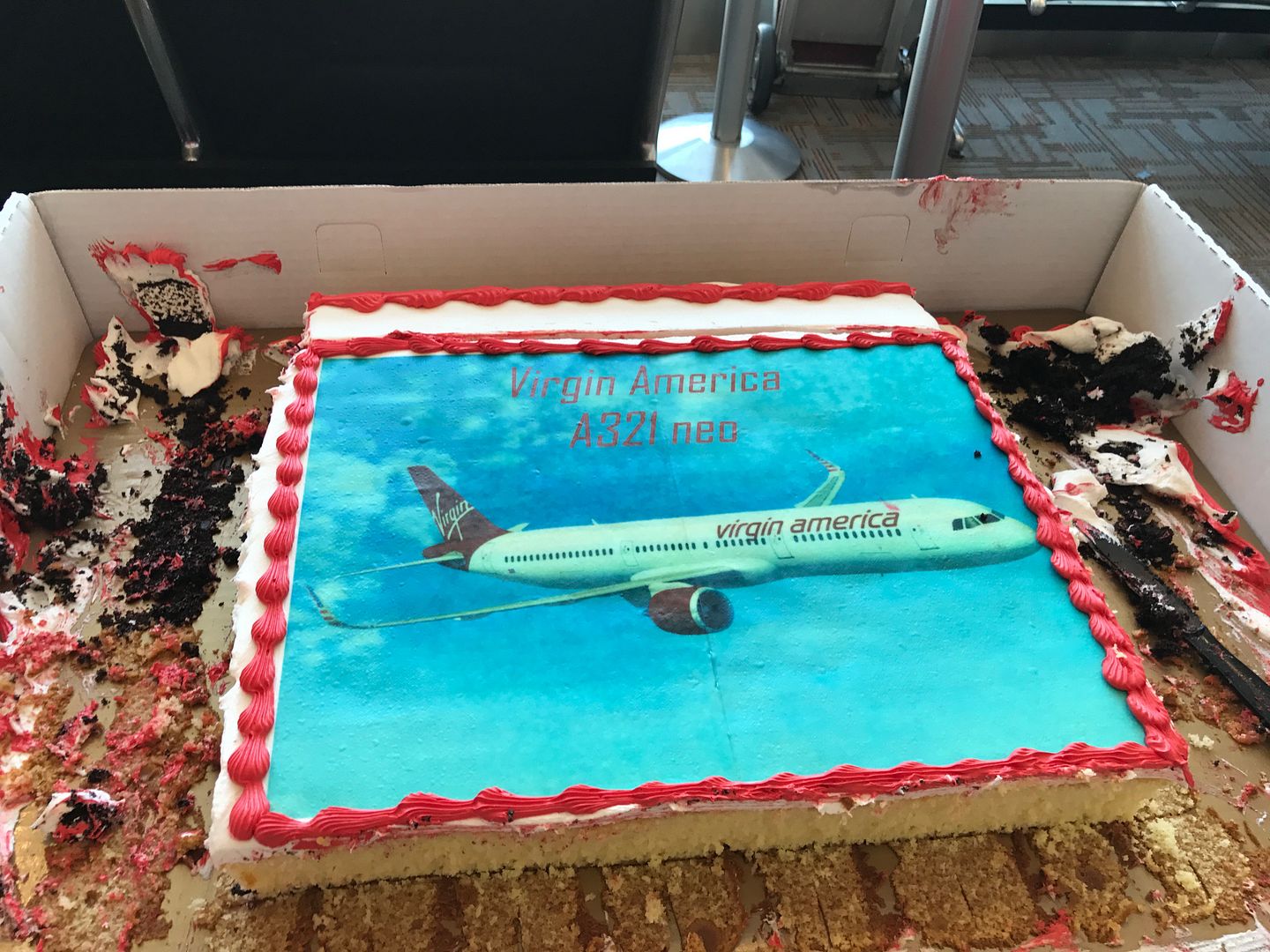 Then I moved to the corridor between these concourses and finally snapped a few photos on the "neo kid on the block". I got better pictures the next day.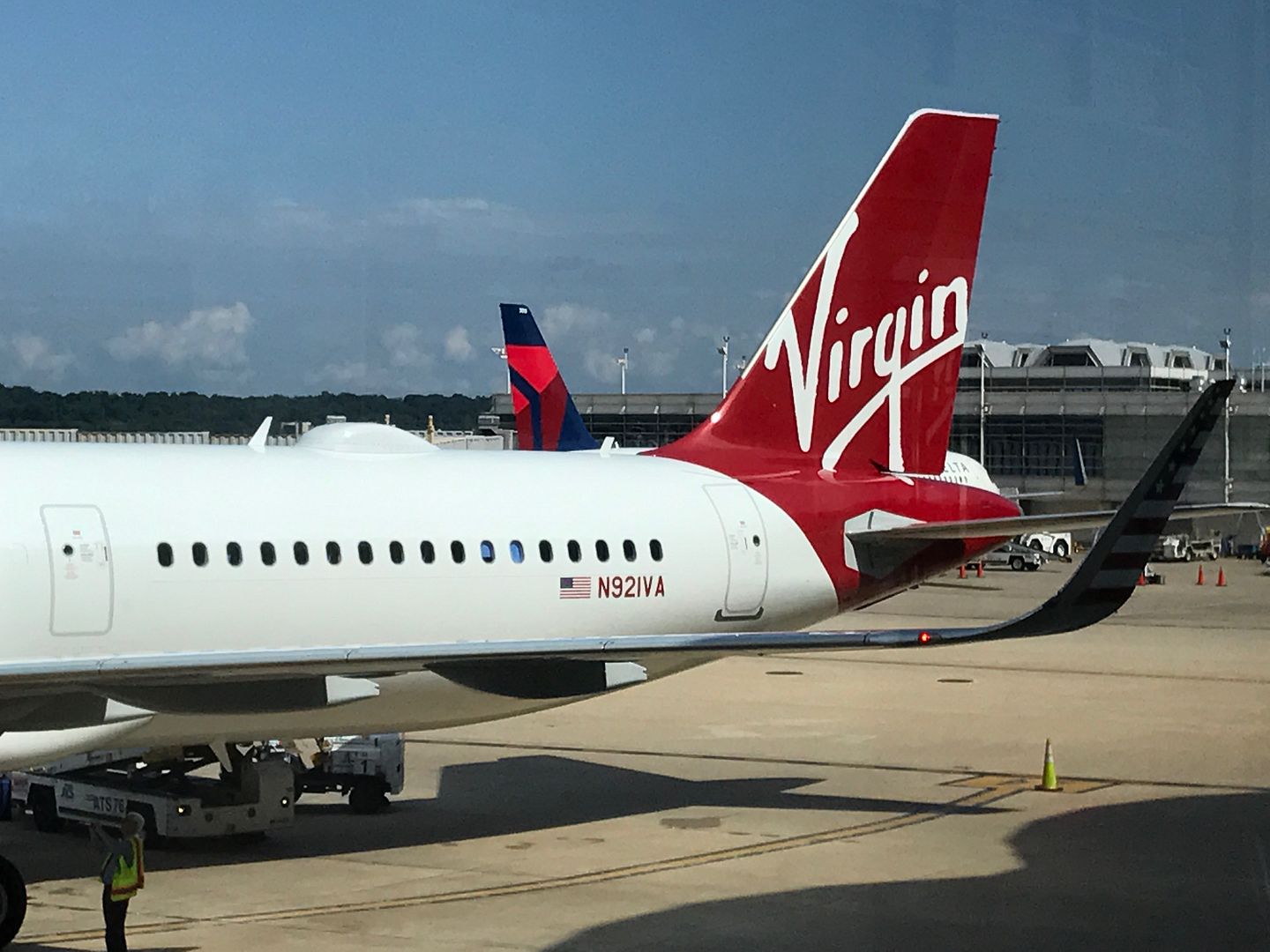 Just a note about baggage delivery time, ten minutes were pretty remarkable. Priority tag bags came out first too.