I'm just gonna make this flight report a quick one. Please forgive me if it isn't up to your expectations! So after serving my 2 years in the army, as all Singaporean sons do, I decided to head to Taipei with some army friends. We took Tiger Airways there but it was a usual run-of-the-mill A320 experience that I would rather not do a flight report on. So here's a review of my Scoot Boeing 787-900 ride from Taipei to Singapore!
A few days back, Scoot sent an email telling us to check in at least 4 hours before the flight back to Singapore because of God knows what issue and 4 hours was just WAY too much! It meant we would have less time in Taipei and I remember writing a complaint to Scoot but their reply was that there was nothing that they could do about it.
So we arrived at the airport and there was a long queue for check-in.
Turns out 3 of us got upgraded to SUPER seats, perhaps due to the complaint? Idk, but well it sure made up for it! Some of you are probably gonna shoot me down and say that I'm a self-entitled dude but what can I say? We had plans lined up for us in Taipei and Scoot's announcement got us changing our itineraries. So don't hate on me please! Continuing on, we got to airside.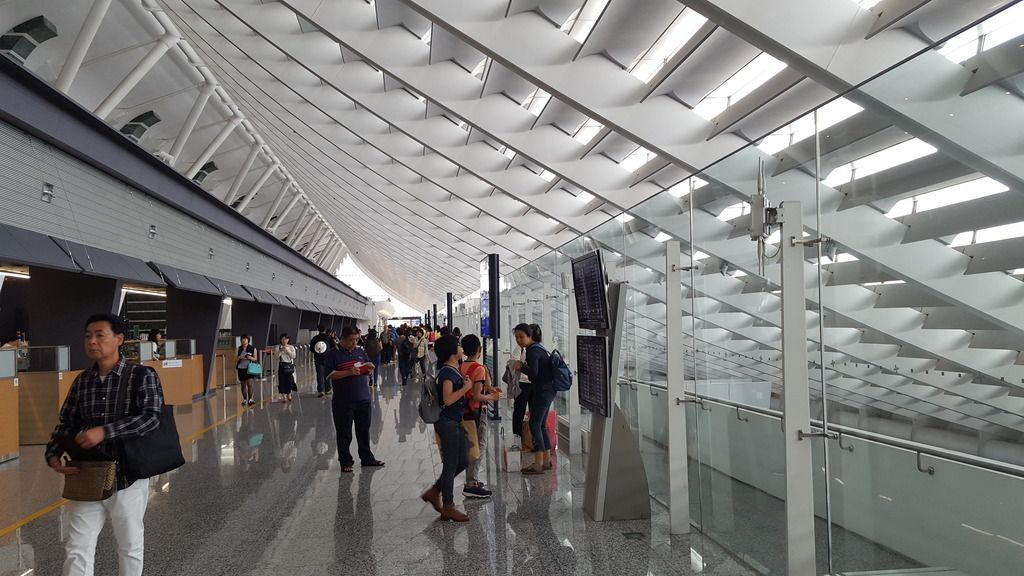 Turns out every gate at Taipei is unique and they even have a Hello Kitty gate! Oh it was so mind-blowing I kept heading from one gate to another to get a picture.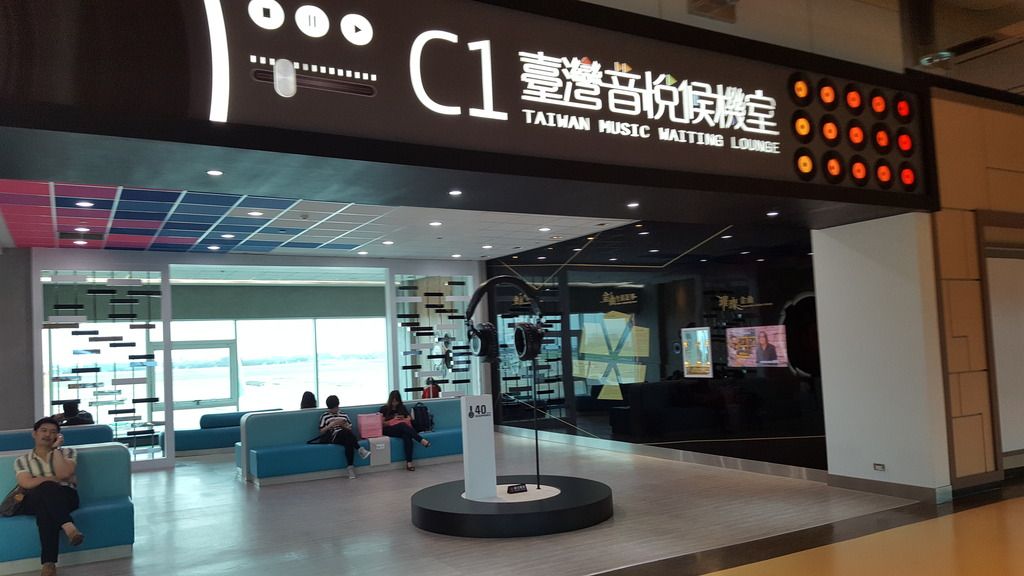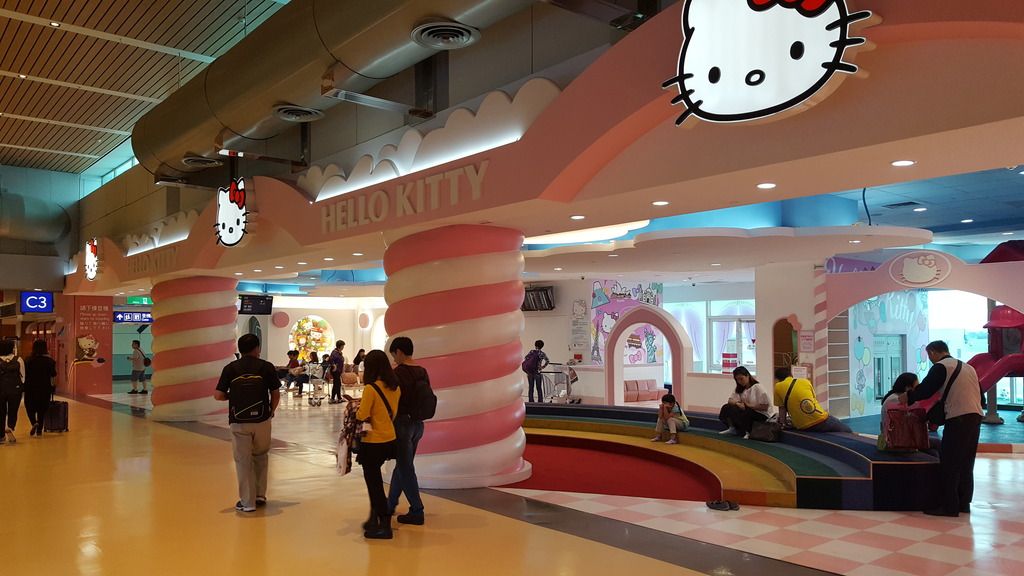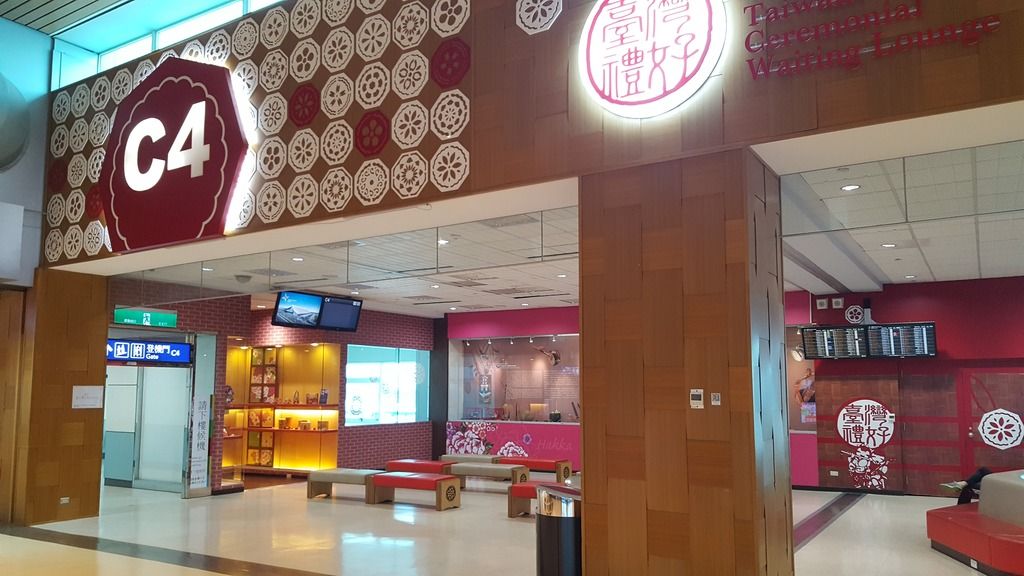 They even have a garden of sorts. I just felt that it was a cheap rip-off of Changi Airport. I'm sorry.
Plane spotting and I spotted my favourite carrier in the world. I'm sorry once more I'm just really biased towards SQ. All hail the king! If only I was on this flight back to Singapore.
SQ A330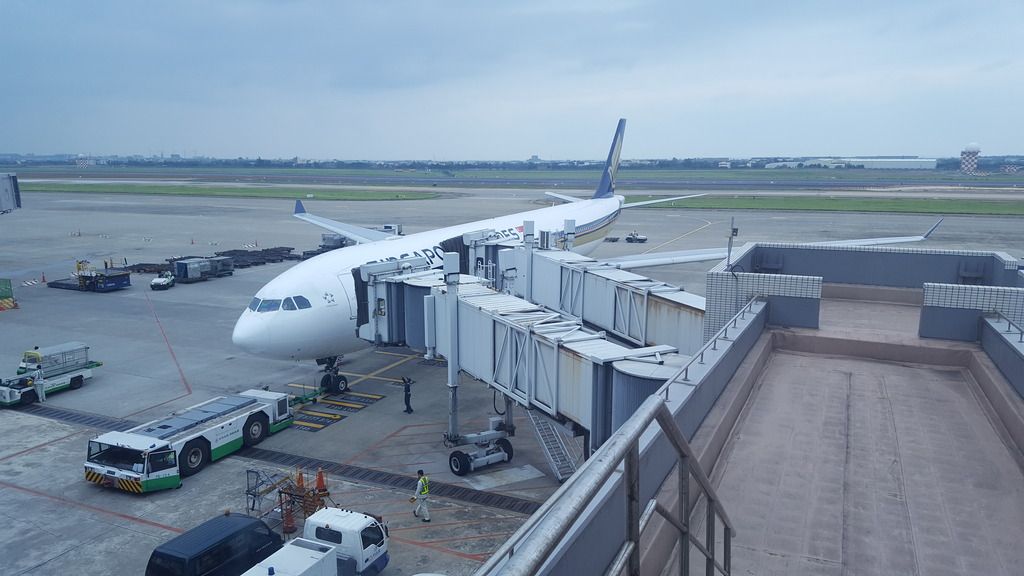 KLM B777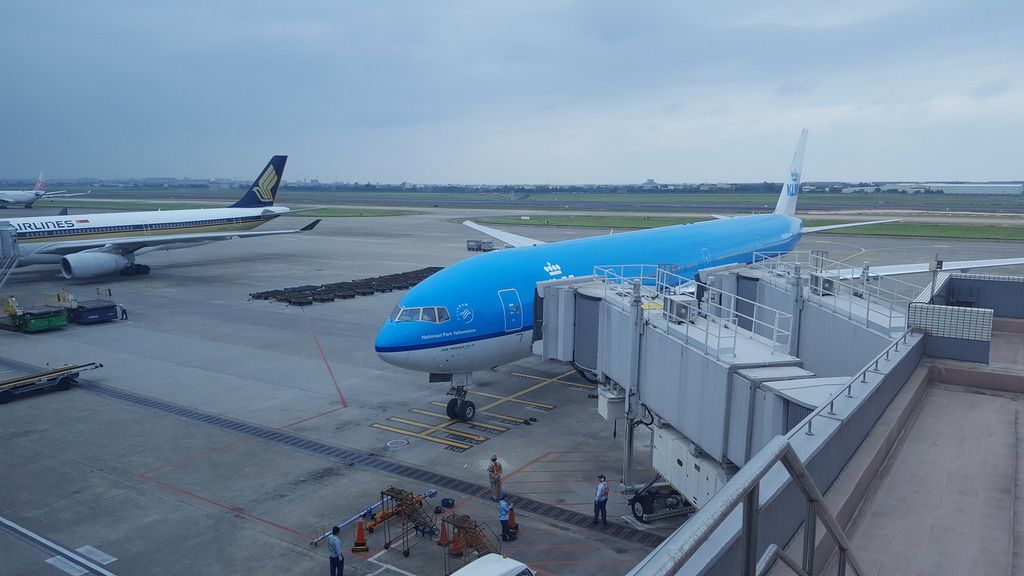 Pretty busy day at TPE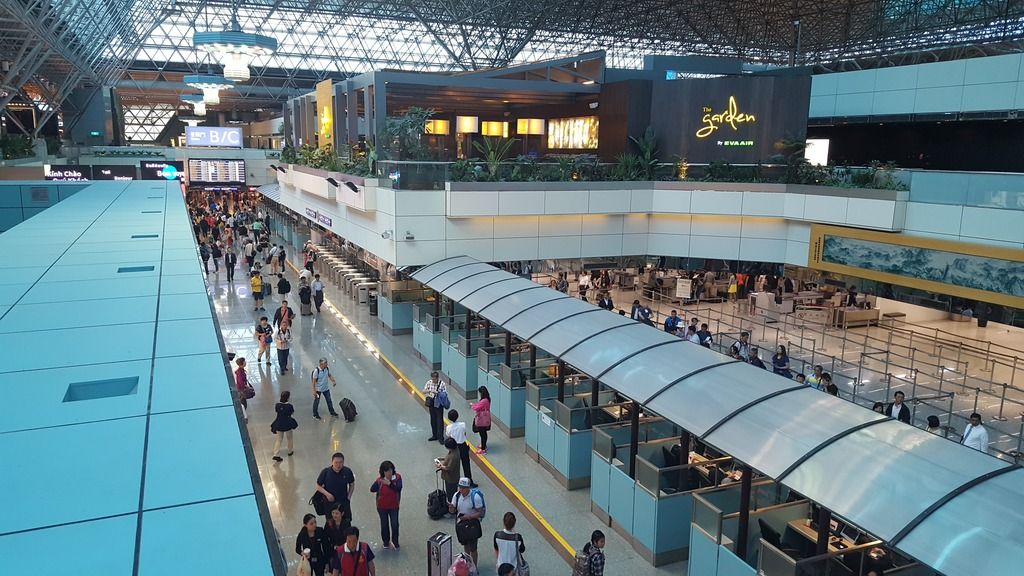 At the gate
There she was!
Load was probably at least 90%.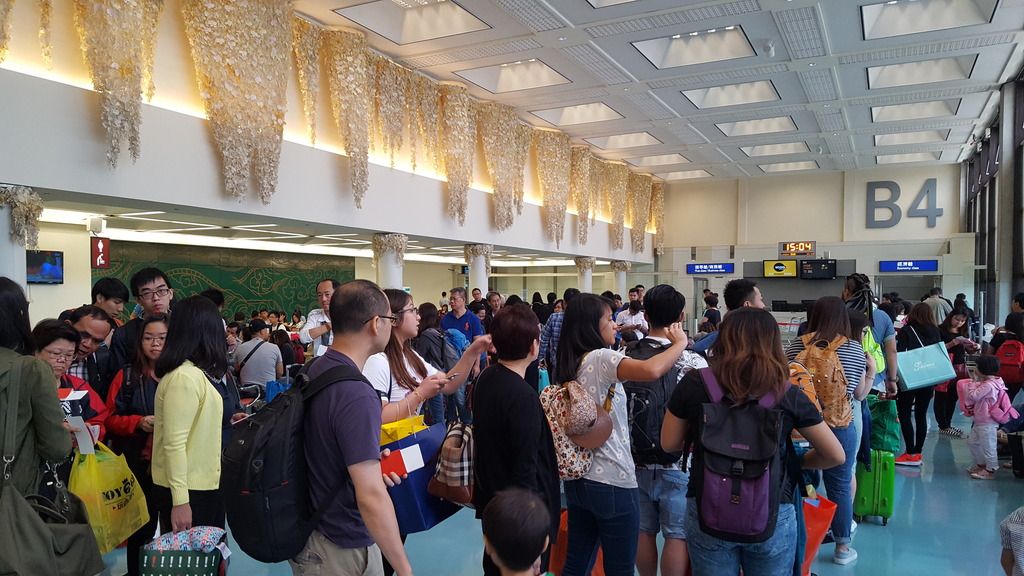 First glimpse of the SUPER seats. Note that only SUPER and STRETCH seats have headrests on scoot! Usual economy class seats do not have a headrest.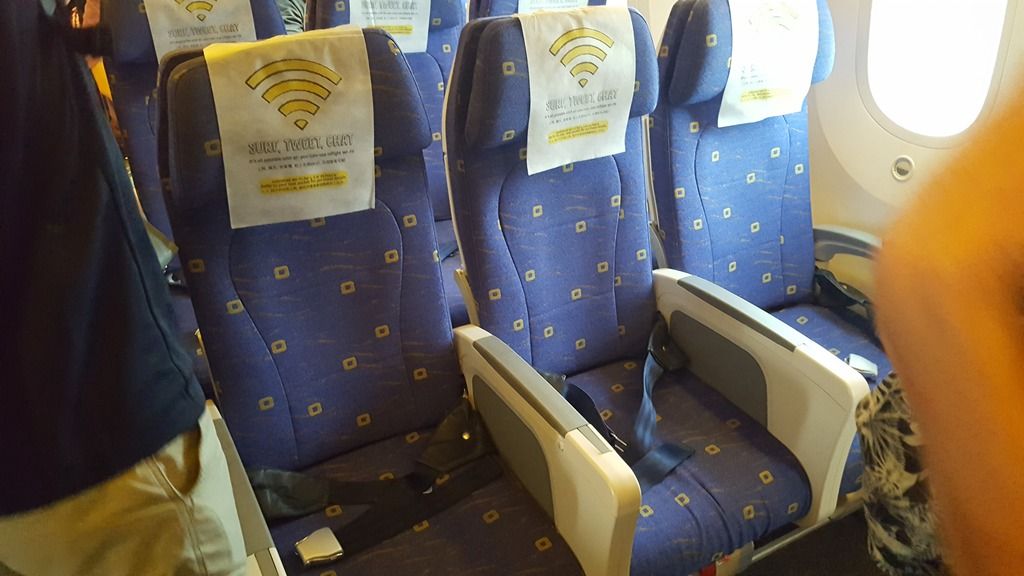 View of the window shades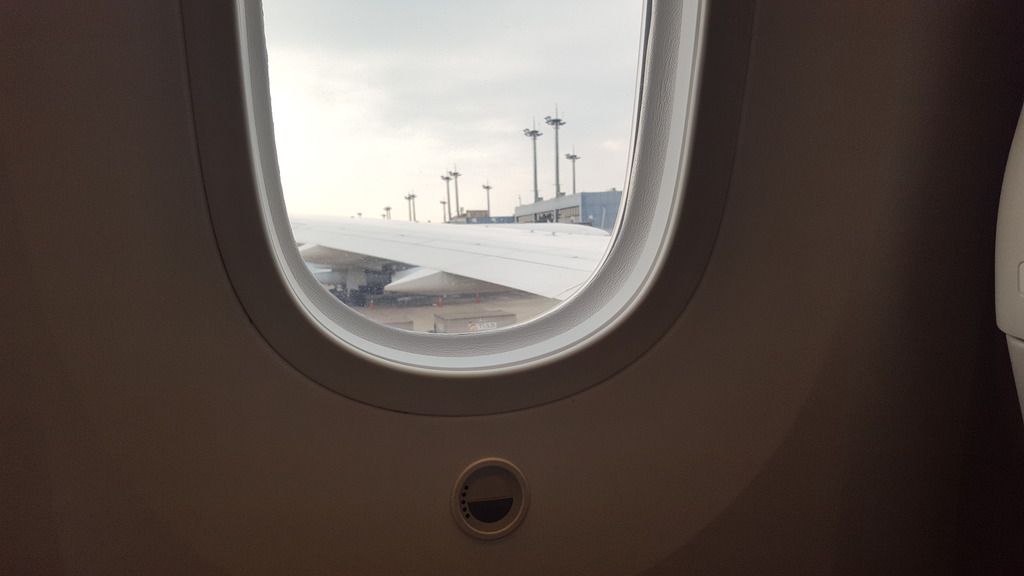 Close-up of the buttons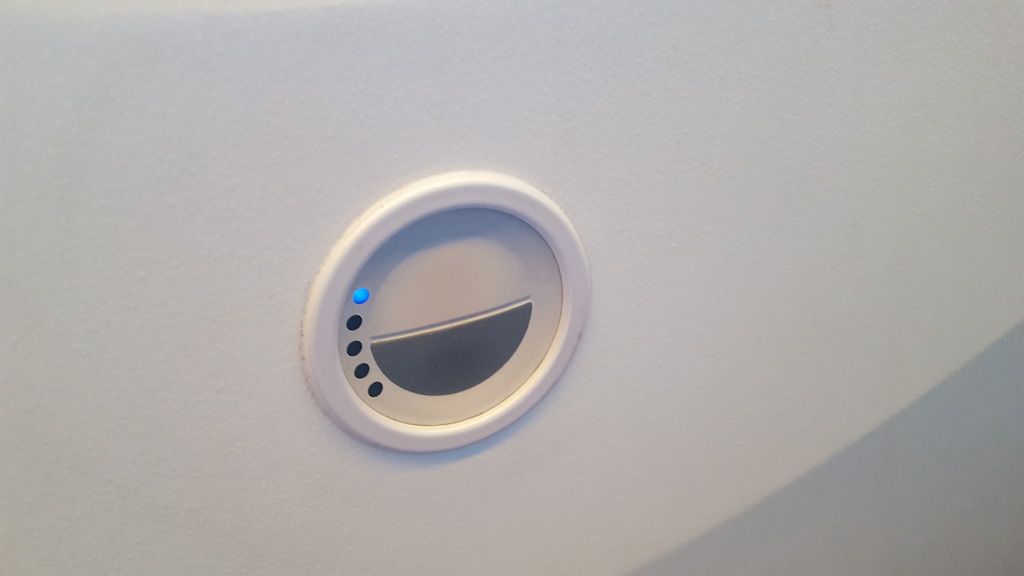 View of the cabin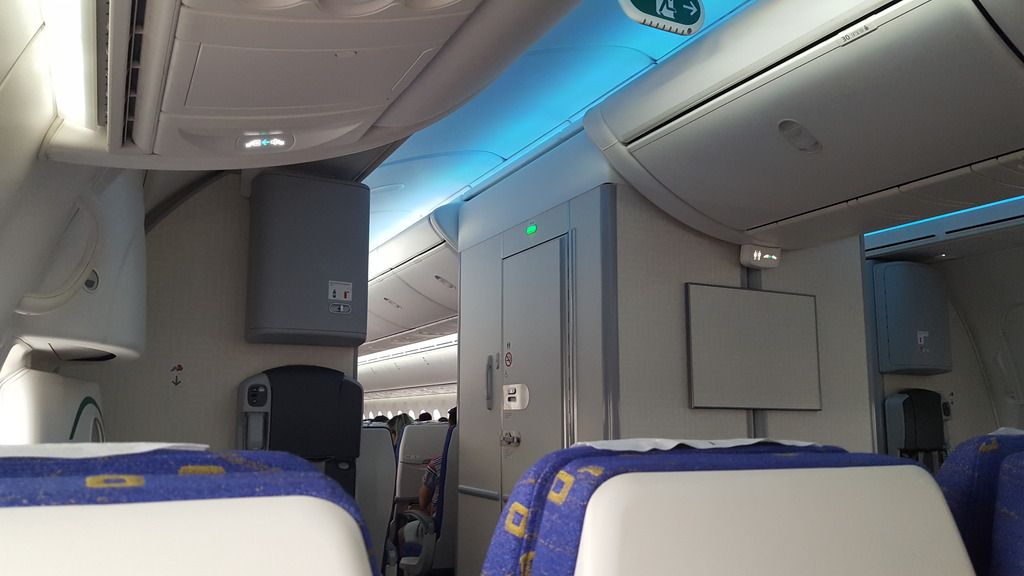 Mood lighting was great
34 inch seat pitch was amazing on the SUPER seats. Usual seats only have a 31 inch seat pitch. Let me just take a while to commend Scoot on installing such amazingly comfortable seats on their planes. Let me assure you that Scoot's seats are MILES ahead in comfort as compared to Jetstar and Tigerair. Okay basically Scoot comes first followed by Tiger and then Jetstar. Jetstar has the MOST UNCOMFORTABLE seats I've ever sat on. I swear my neck started to ache barely 30 mins into the flight. It was so bad, trust me on this. Now you might say that I might be saying this because I had the SUPER seats with the headrests, and you might be right, because I've never sat on the normal seats of Scoot, but let me just take a gamble and say that it will beat the other 2 hands down because the seats are only different due to the presence of headrests on SUPER seats. The seat had ample lumbar support and was soft and was not made of scratchy fabric like on some airline seats. The fabric was of good quality. So yup, choose Scoot on your next flight out of (____), and I'm not sponsored by Scoot to say this.
Some pictures of their inflight entertainment. Magazines I mean. They had IFE as well but I think you gotta rent an iPad to watch them.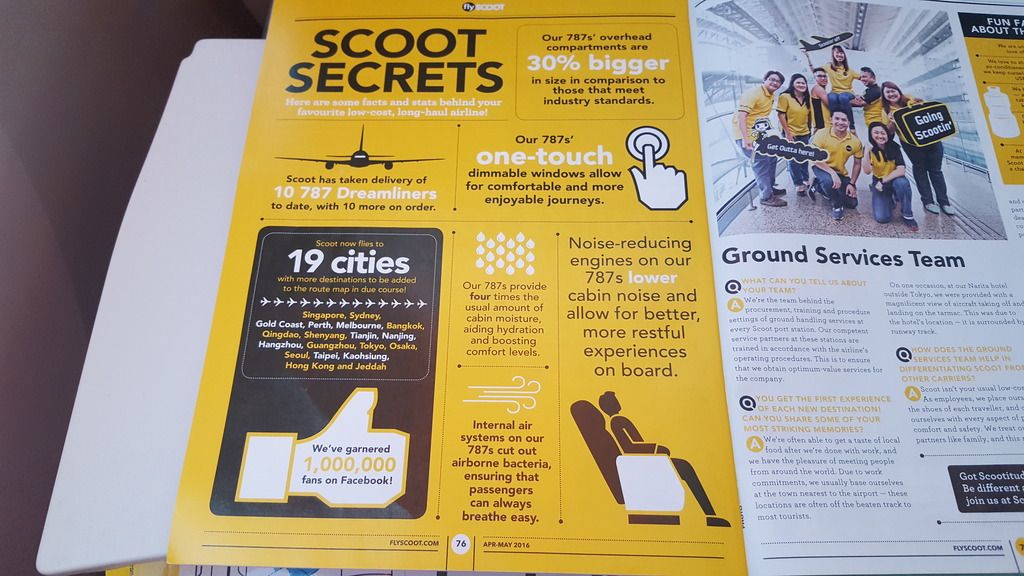 Inflight menu
Safety card
Size of the windows relative to the seat. It was pretty big. Windows were fully-dimmed as well. Okay let me stop here to rant about a horrible feature of the B787 – the dimming windows. Idk how Boeing screwed this up but it was such a gimmick!!! The windows took an approximate 30 seconds to get from fully dimmed to undimmed and versa, when all they could have done was to install window shades that can be closed/lifted in a matter of seconds. This is one of the reasons why I prefer the A350 to the B787. Other than that, the A350 is also relatively quieter than the B787.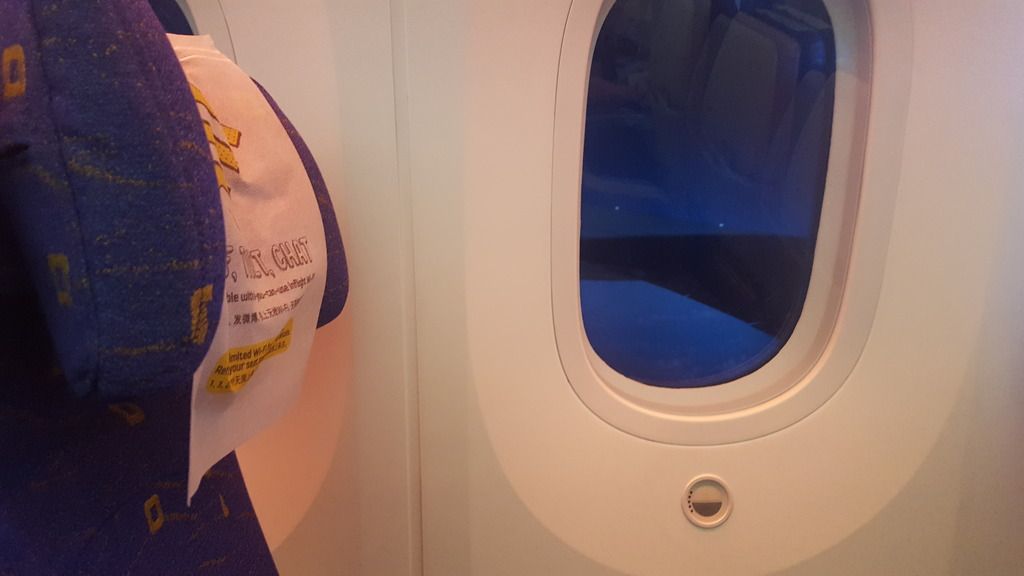 A last look at the seat. Btw, note the placement of the seat controls. They were right on the arm rest. Firstly, which intelligent (obviously being sarcastic) person would engineer a seat like that??? I witnessed on 6 separate occasions whereby the crew button was pressed unintentionally (Yes I counted). One of them was by me oops. Secondly, what was Scoot even thinking when they were choosing seat manufacturers for their aircraft???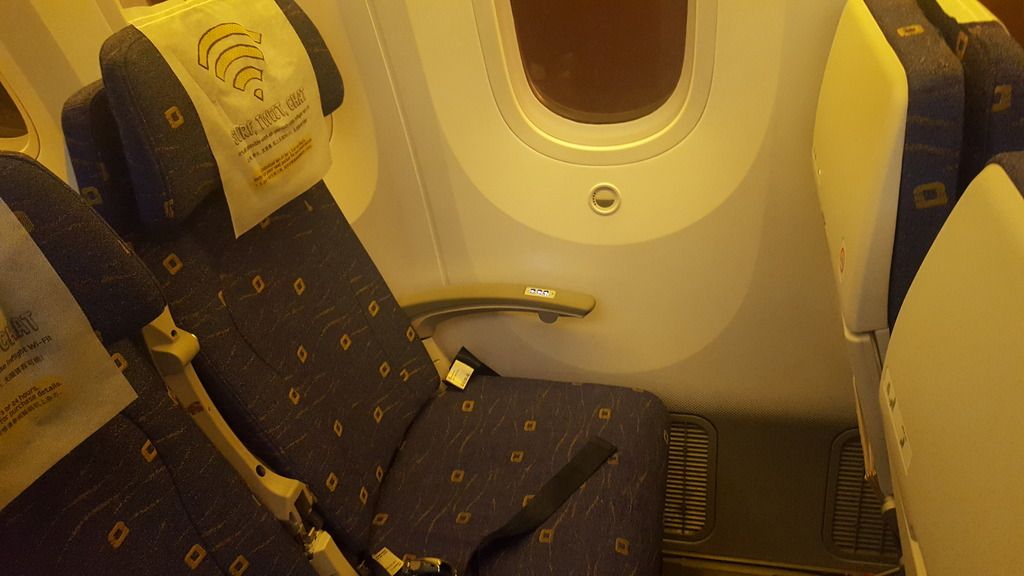 All in all, Scoot was an amazing budget airline and I would totally recommend Scoot to everyone, except clumsy ones with big arms. Hope you guys enjoyed reading my flight report! Sorry for the lack of pictures of the lavatories and such, but I included them in film in a video I uploaded on my Youtube channel, so feel free to check it out if you want to, and only if you want to. Here is a link to the video:
https://www.youtube.com/watch?v=g31j1fYktsE