I was able to get late check-out from my hotel but despite that, my flight to Doha left at half-ten at night, meaning if I'd left Abu Dhabi too early I'd have to wait landside at DXB's rather depressing terminal 1. I killed a couple more hours at the Starbucks in the mall next door to the hotel where I could get some work done before taking a cab to Abu Dhabi bus station for my transfer to Dubai.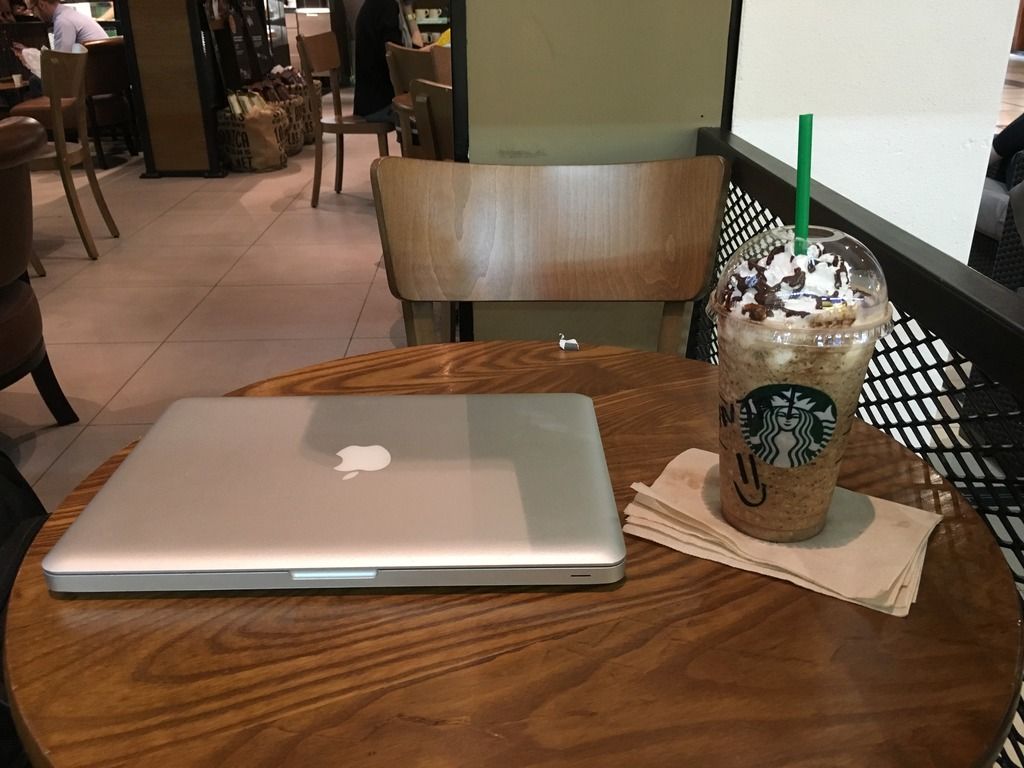 The bus terminus is something out of the last century and clearly receives no attention. The bus can be paid for using Dubai's metro card but again the whole experience is rather out-dated, making the roughly ninety-minute journey to Ibn Battota station on the Dubai Metro feel much longer – so if you're making this journey bring an iPad or something entertaining to help pass the time.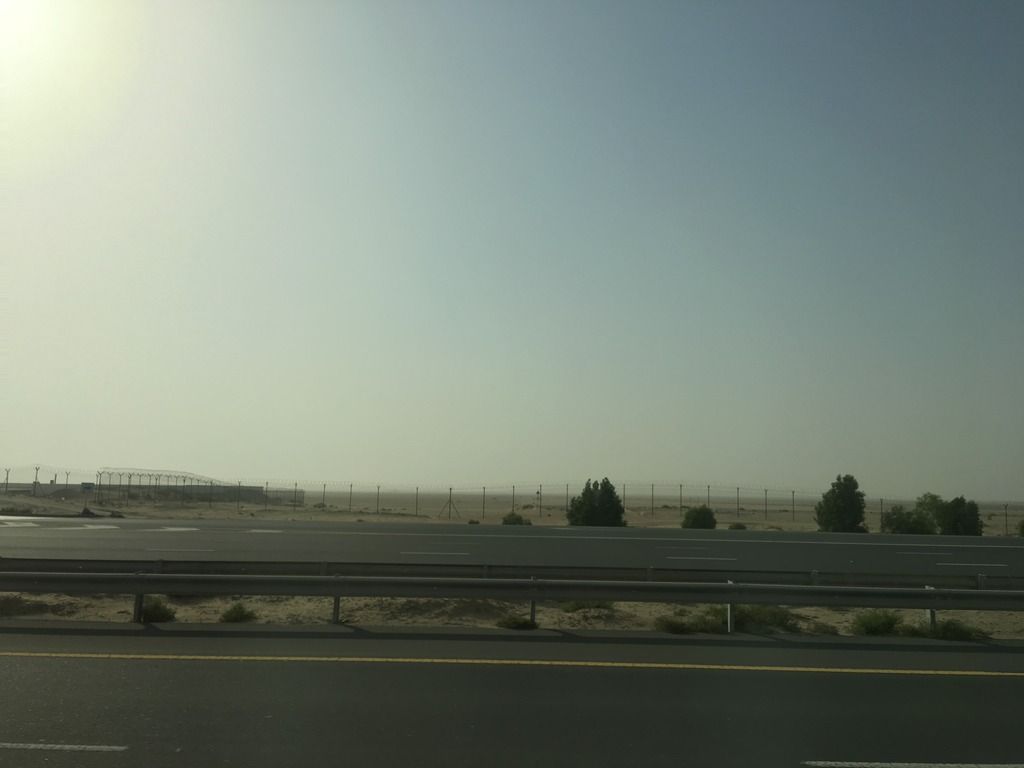 From Ibn Battota I took the busy Dubai Metro to the Dubai Mall for a quick wonder round before proceeding to DXB, which the train serves directly.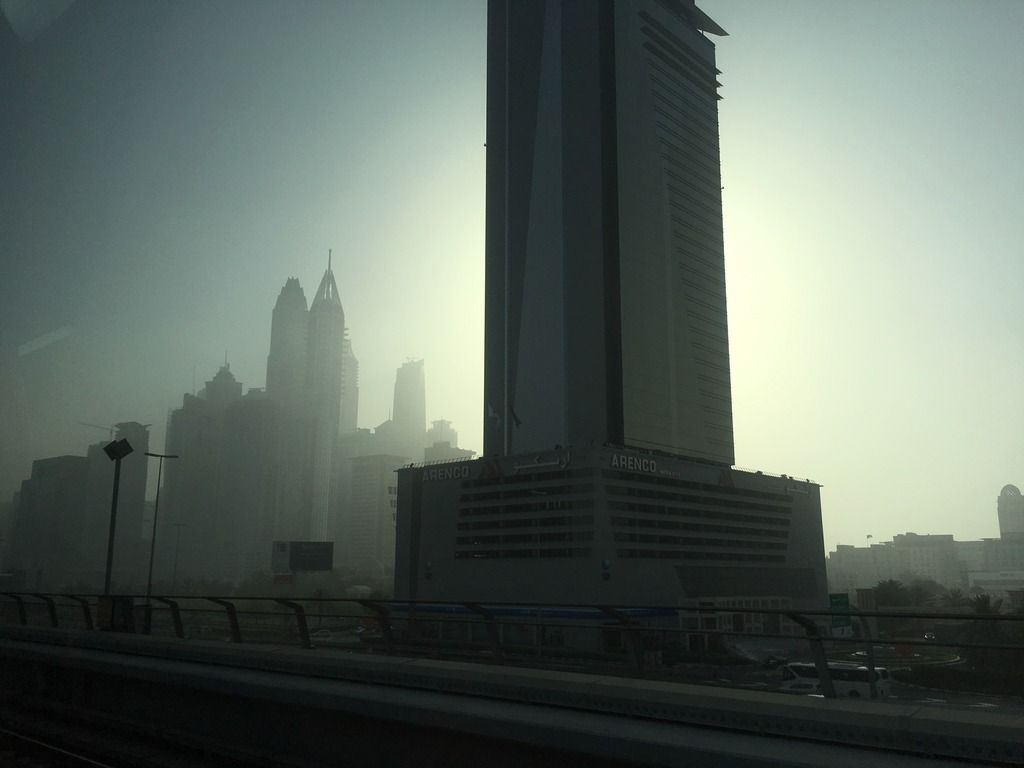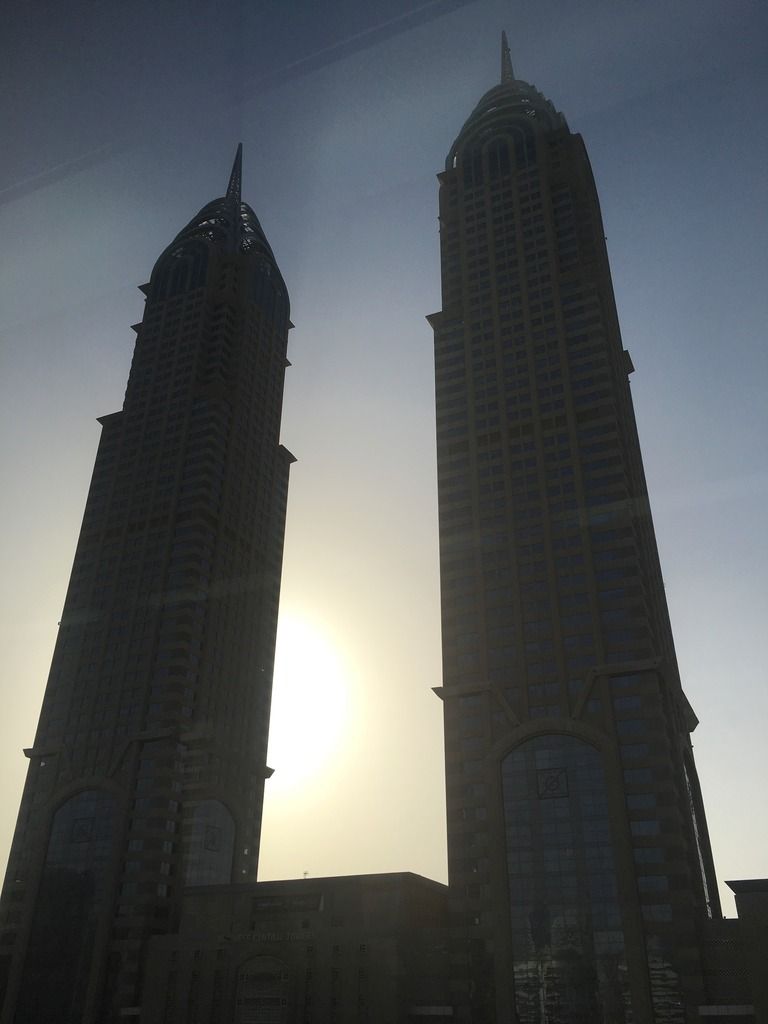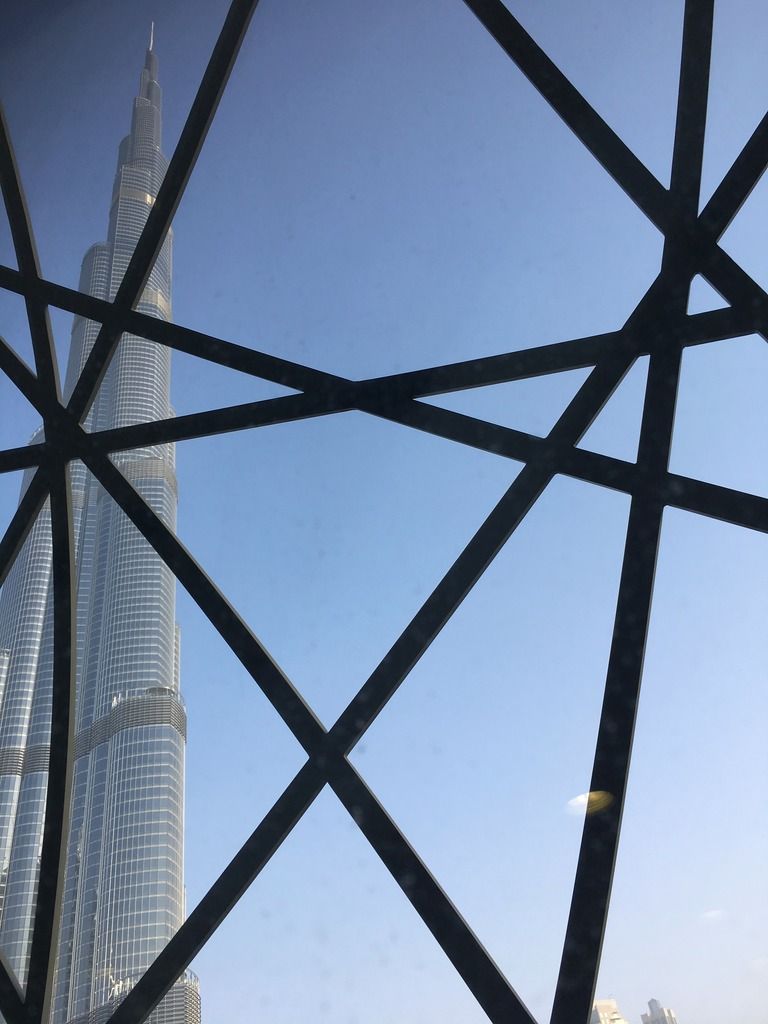 QR check in is located in zone 5 and there was no queue for F, which unfortunately cannot be said for the immigration procedure. Every time I visit this terminal there is a long, winding line for all non-GCC nationals with no fast track at all. Fortunately the QR Premium lounge here is magnificent, with a deli/bar area, a separate a la carte dining area, with beautifully appointed seating and restroom facilities. Staff are always on hand and deliver an exceptional level of service. Drinks are always topped up, and there is a wide range of food and beverage options to chose from.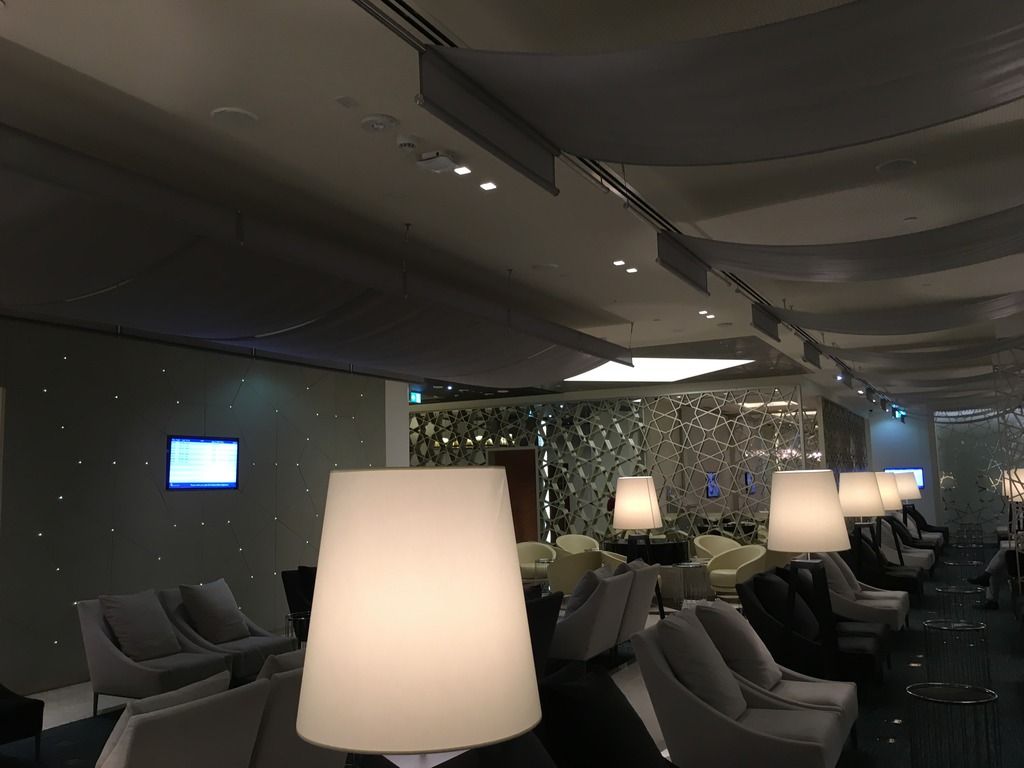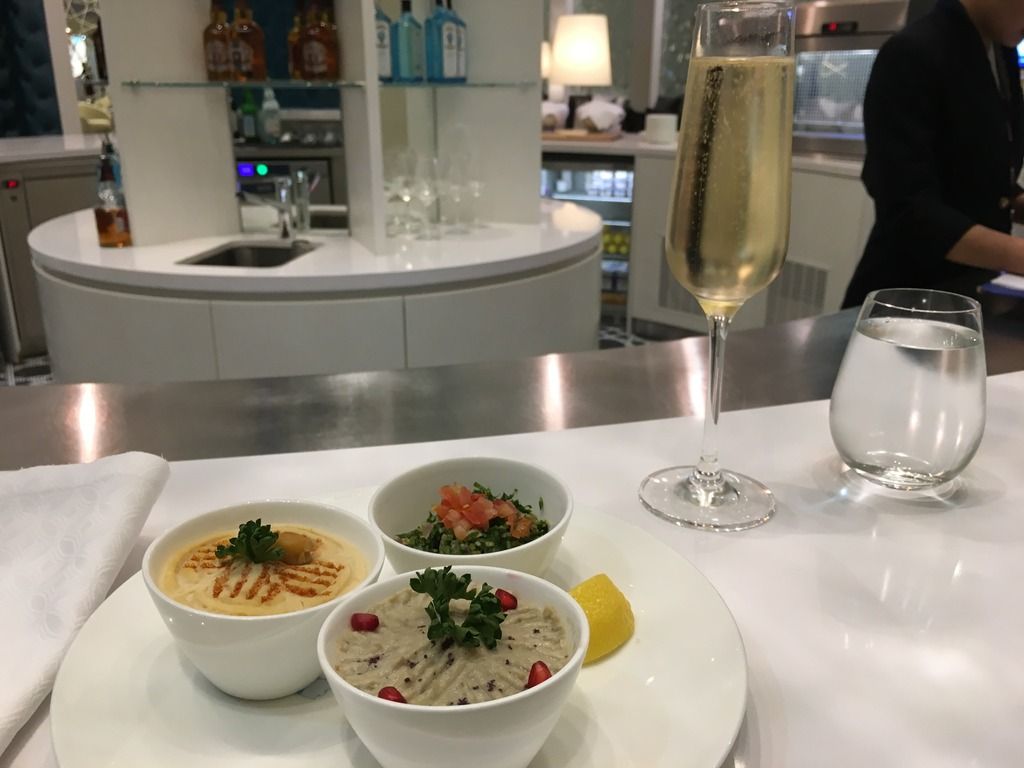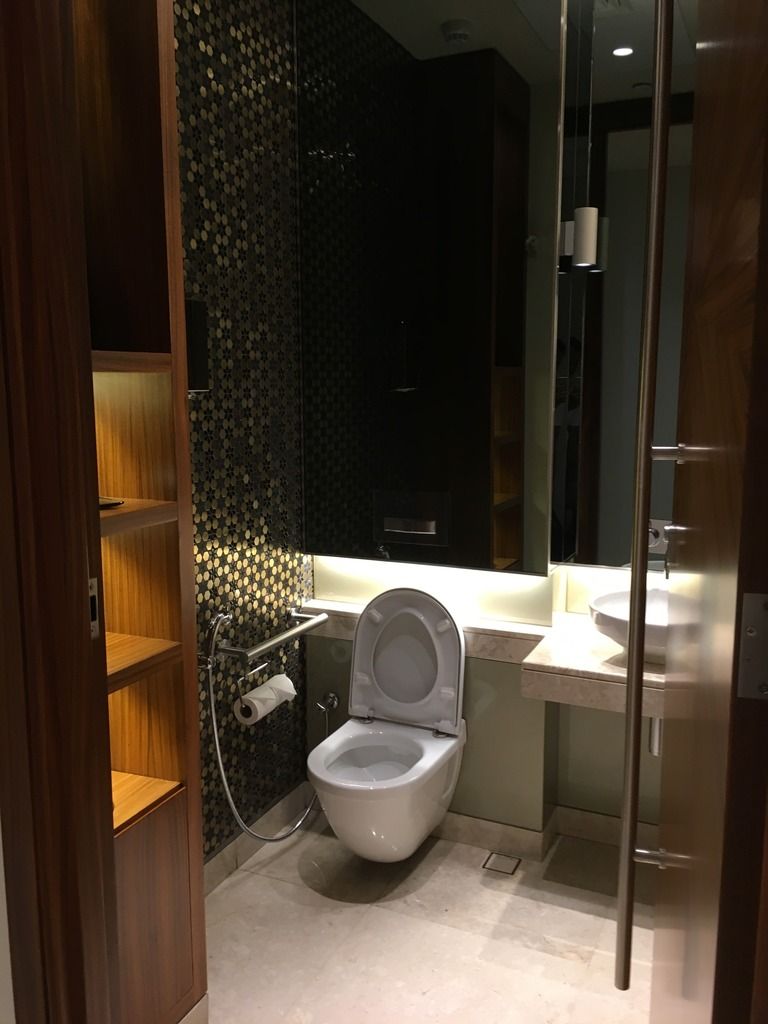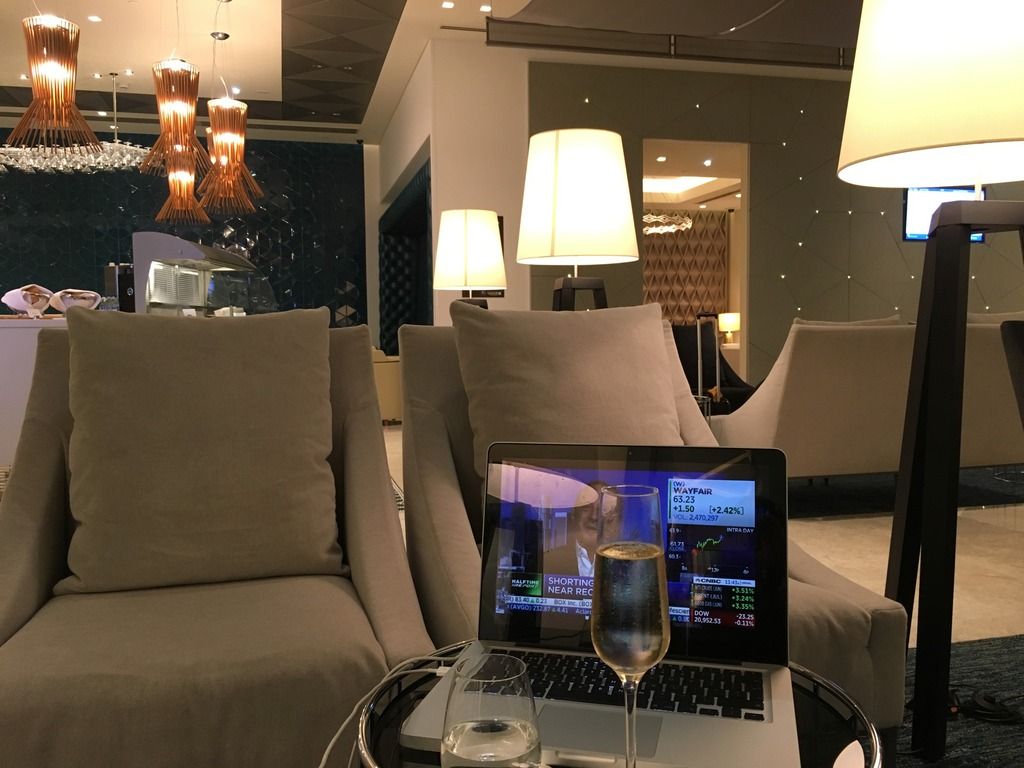 After enjoying some mezze with a few glasses of Billecart-Salmon and a martini I made my way down to the boarding gate where upon boarding I was much surprised to find an onboard product from another airline.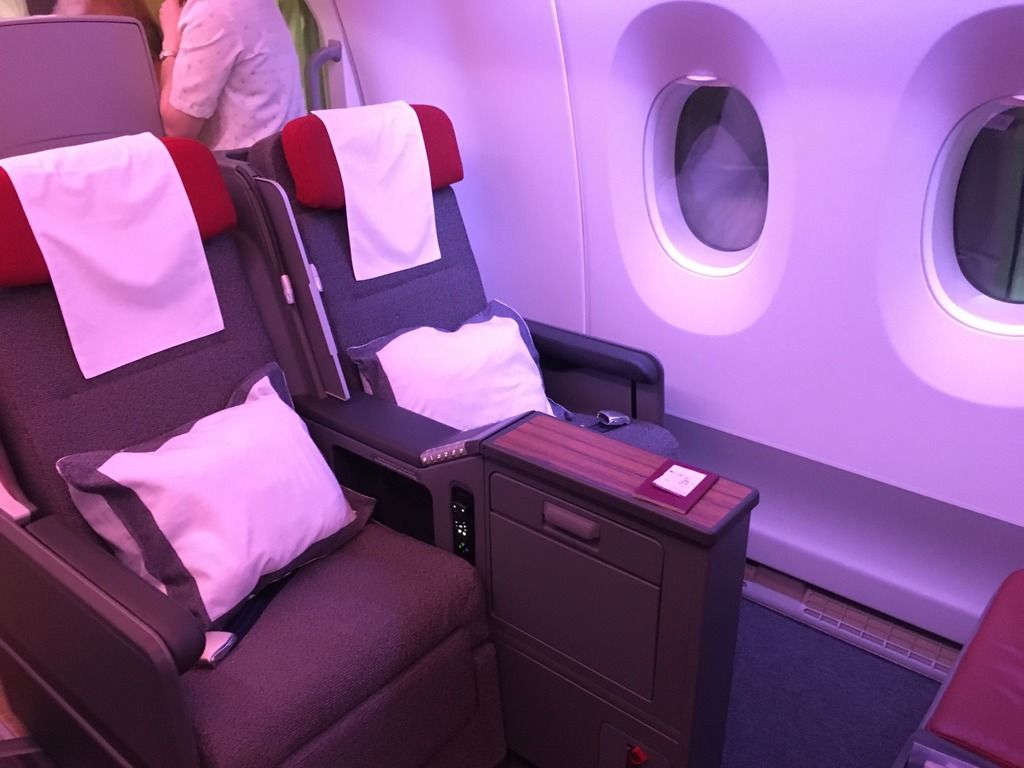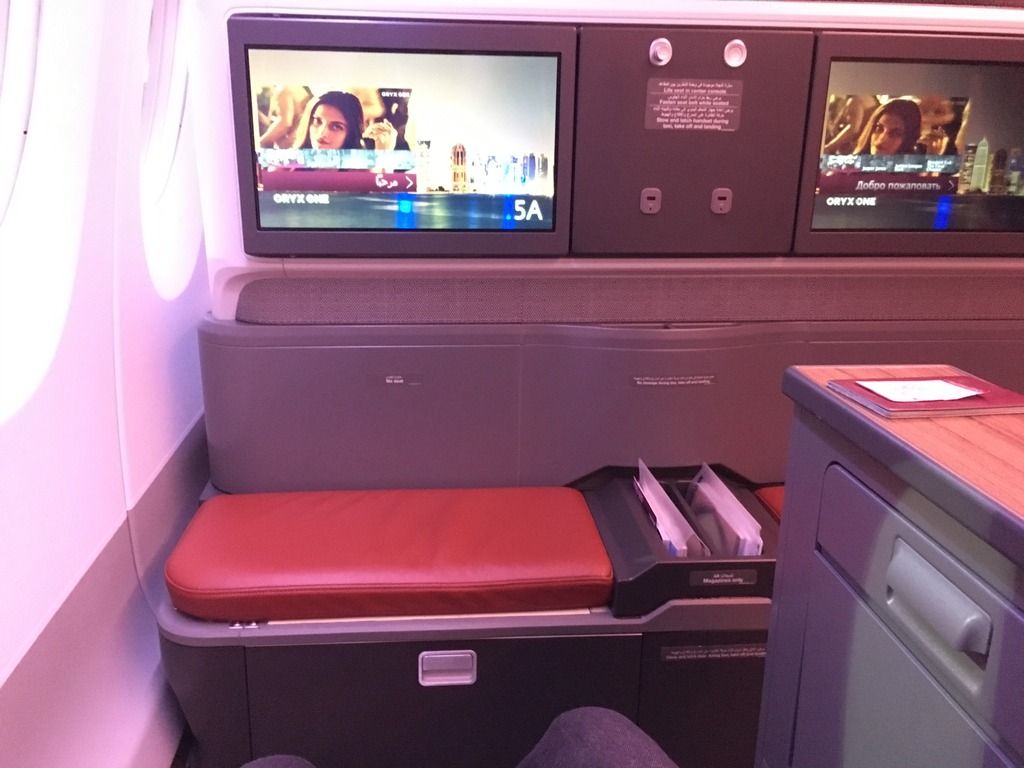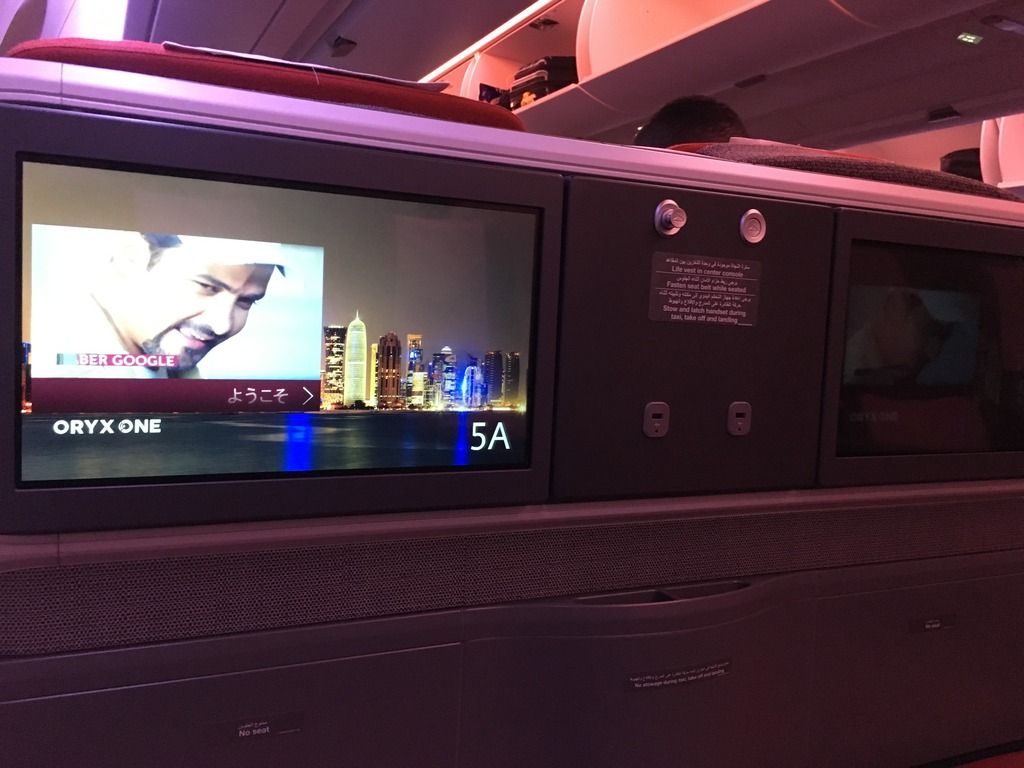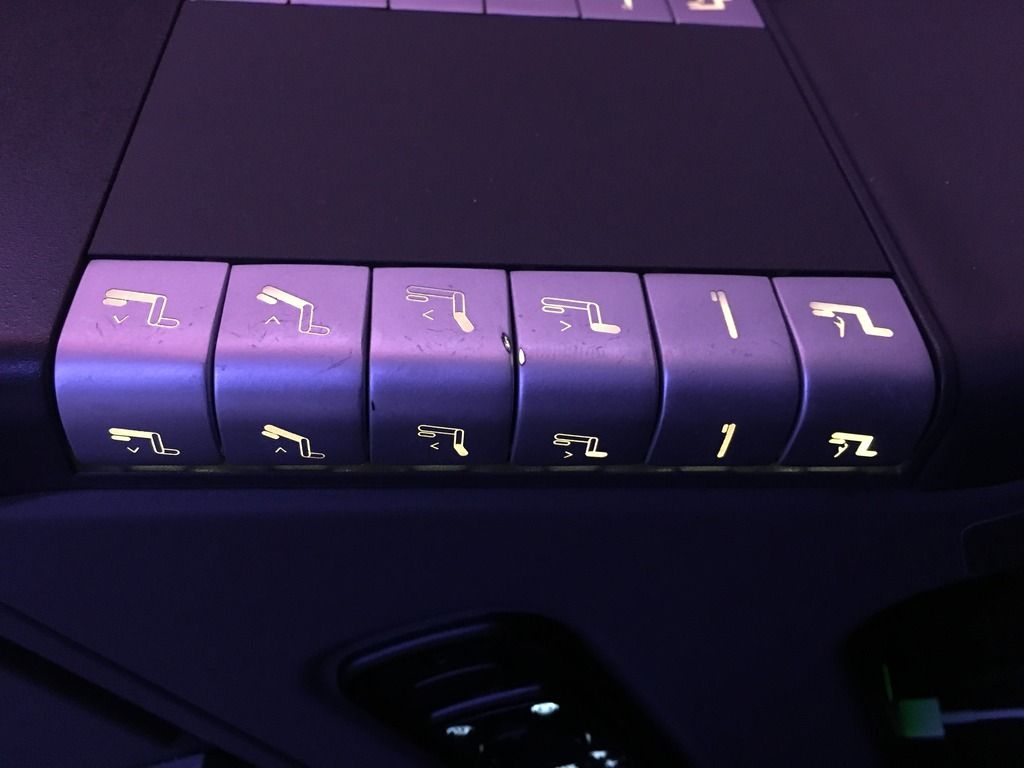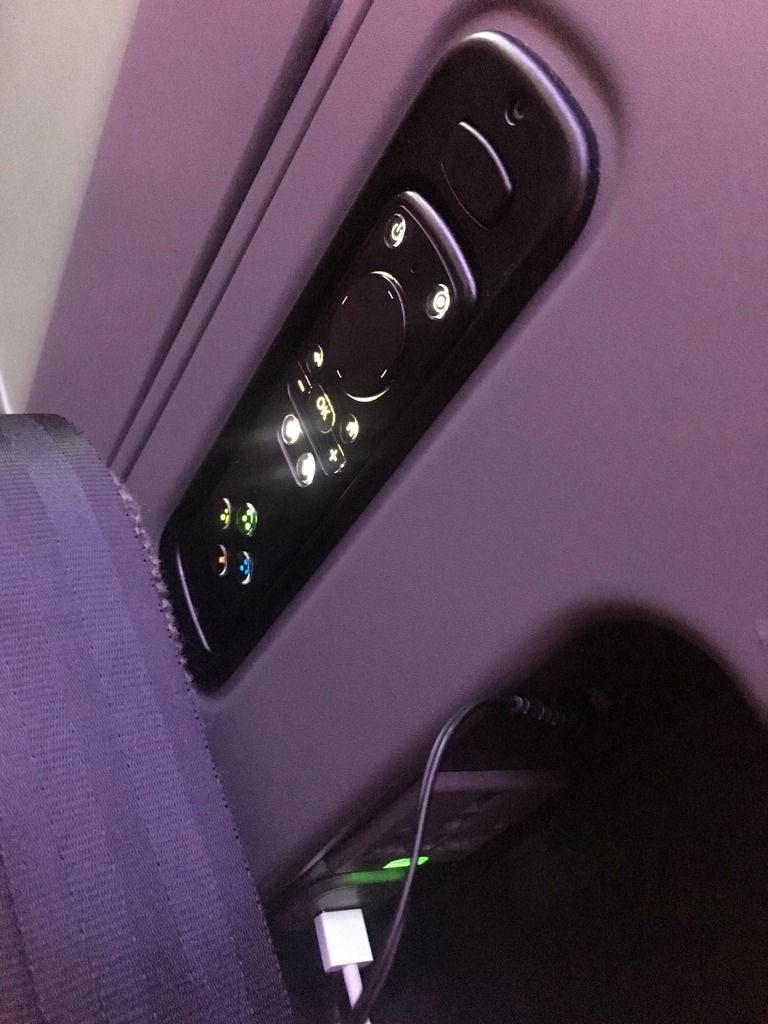 As is standard I was offered some brut or rose champagne and a choice of hot or cold towel. I learned that Airbus had delayed delivery of four of QR's new A350s and the airline was leasing these aircraft from LATAM, and frequently served routes to Germany and Spain. Despite this the ORYX ONE entertainment system was loaded, and the overall experience was still classic QR.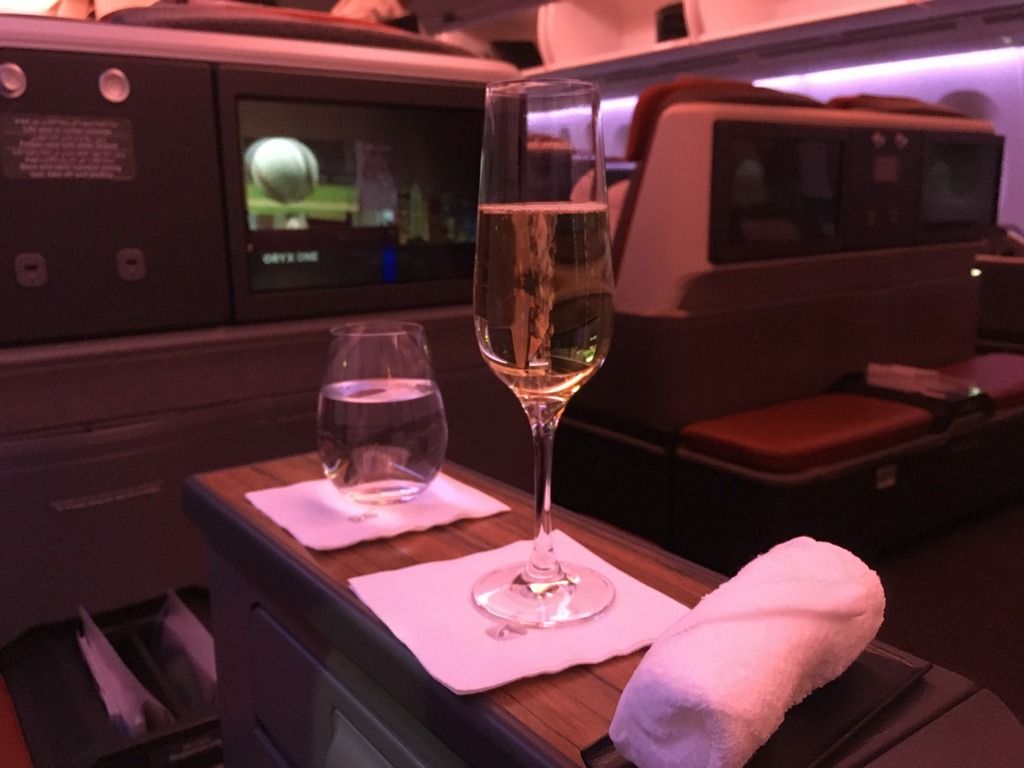 Menus were handed out along with dates and Arabic coffee. Orders for beverages and dinner were taken, and as this is such a short flight food is served as a single platter, with the only choice being chicken or mushroom.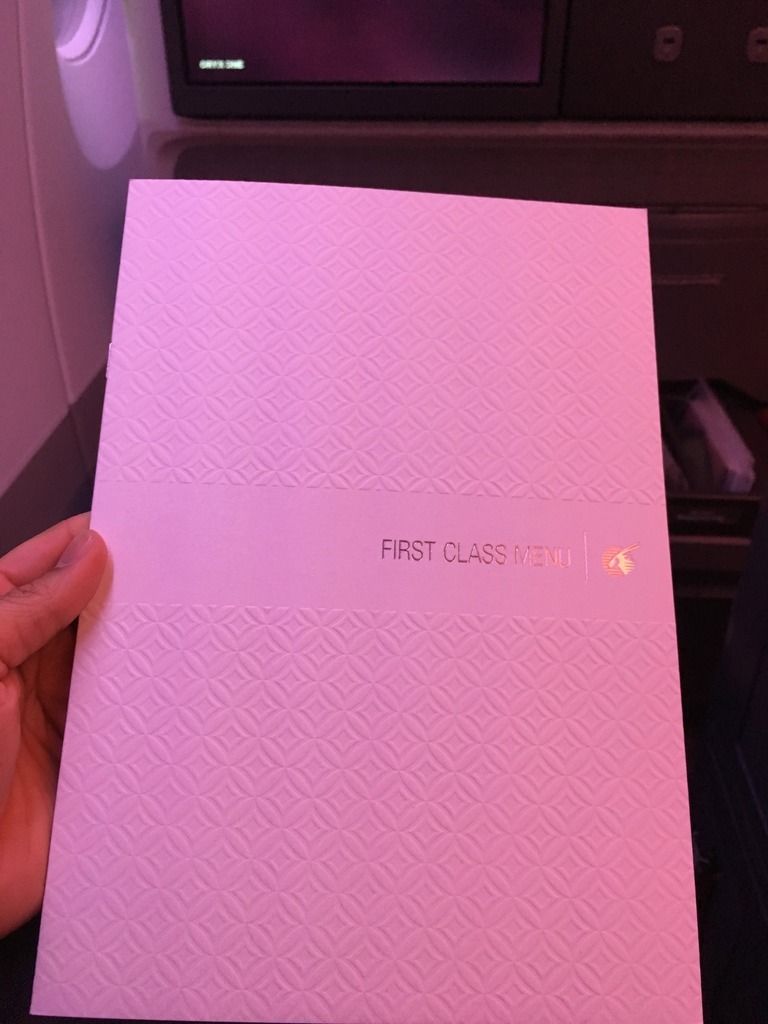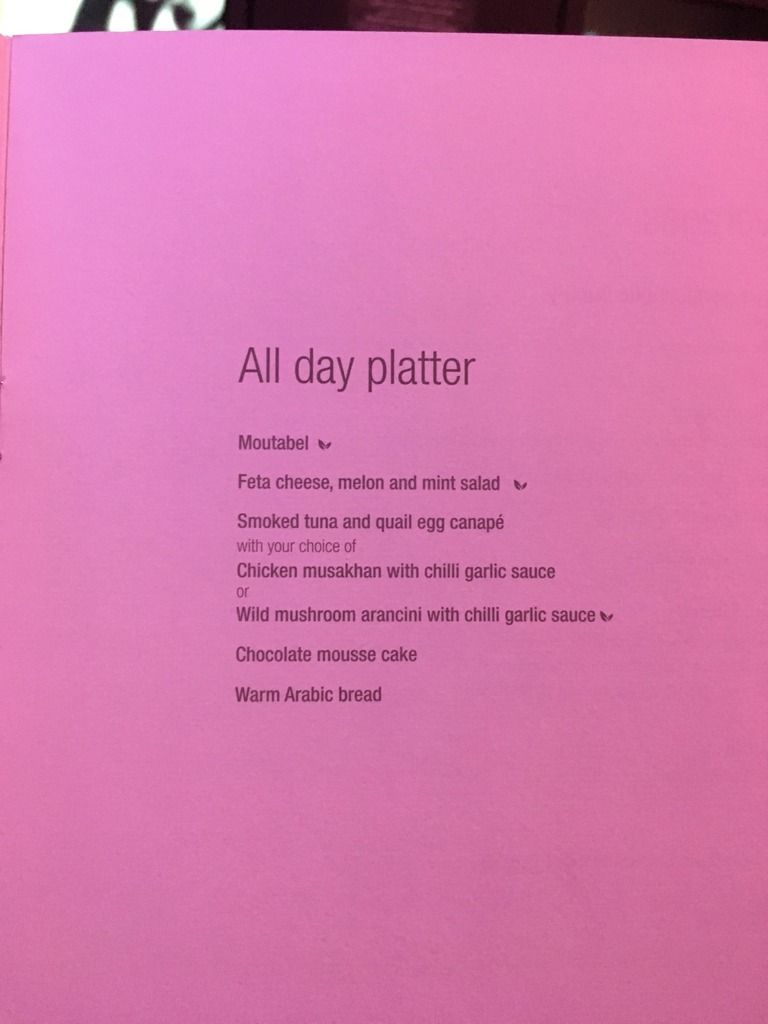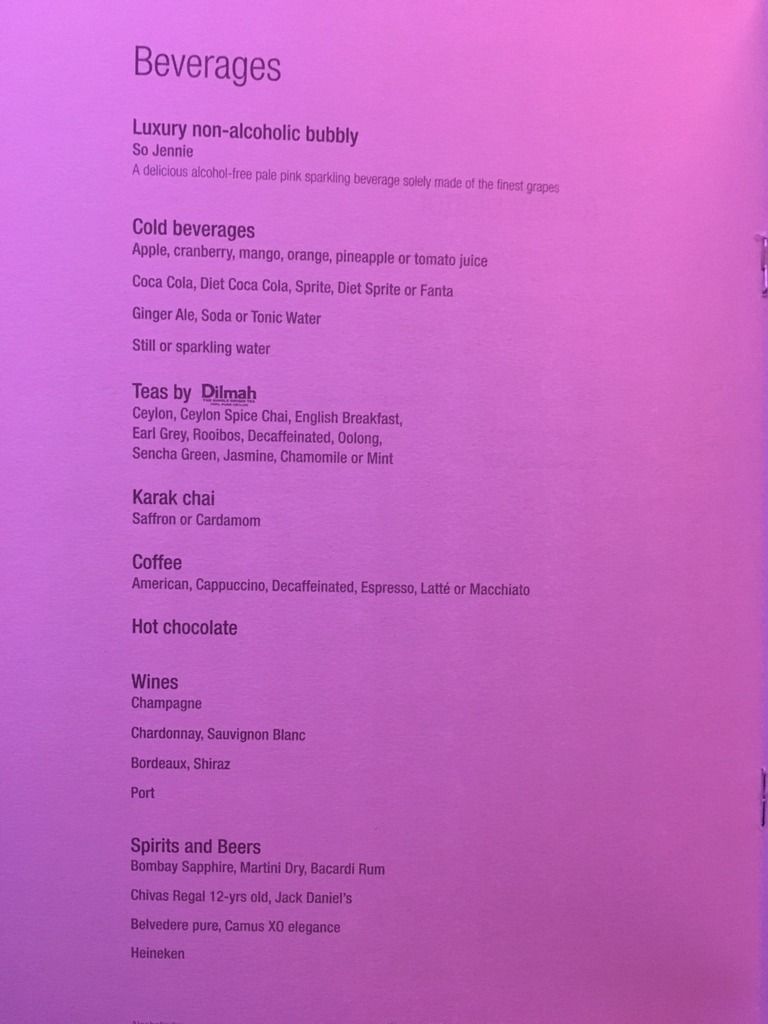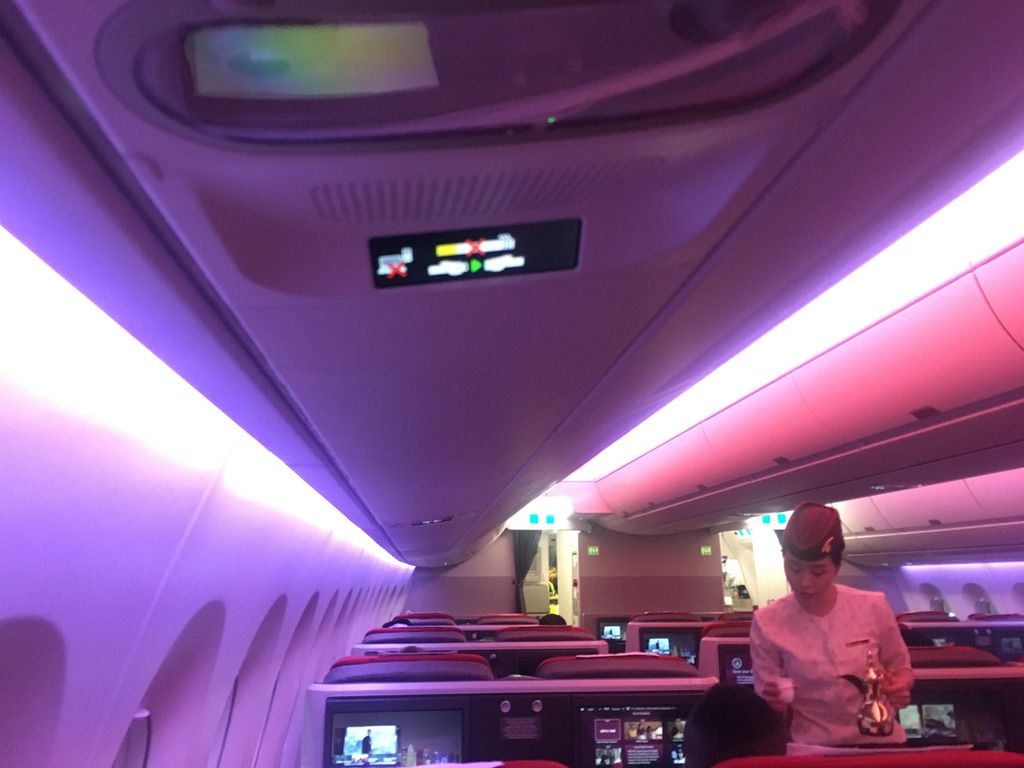 I had enough time to visit the spotless and well-appointed restroom prior to push-back.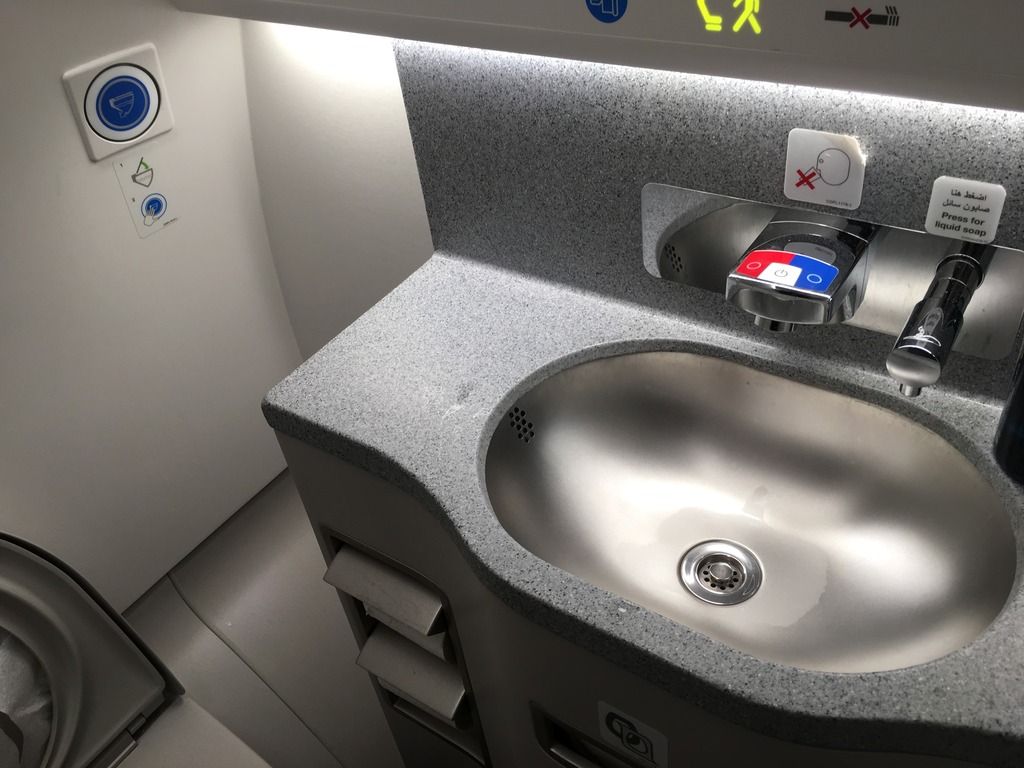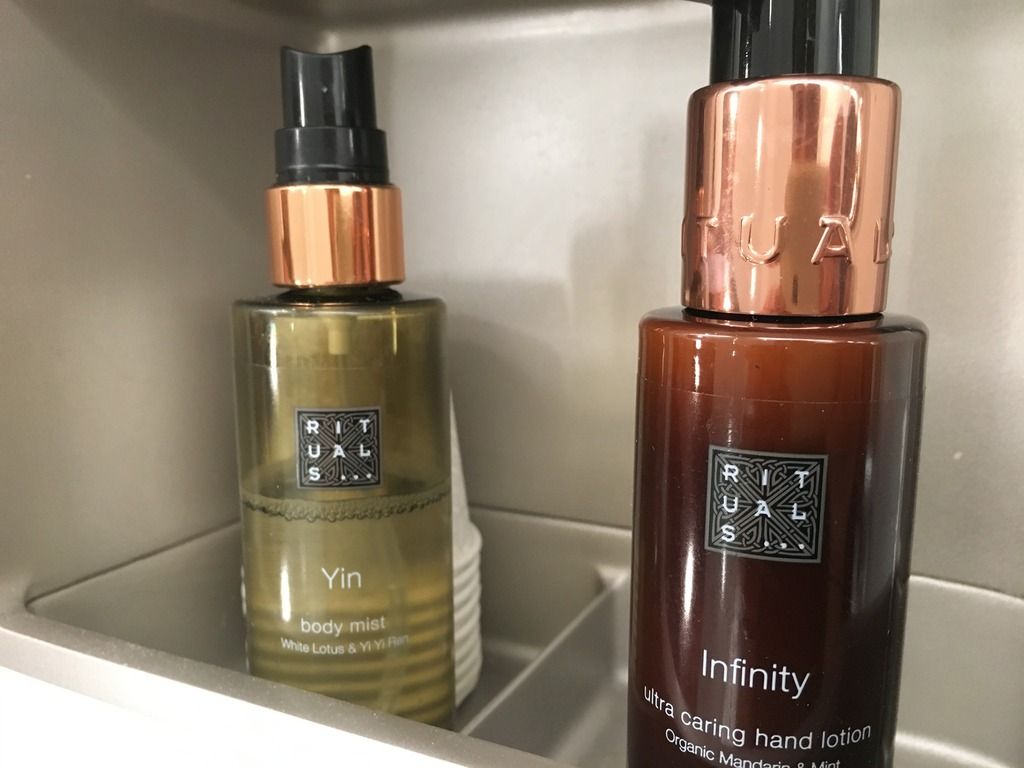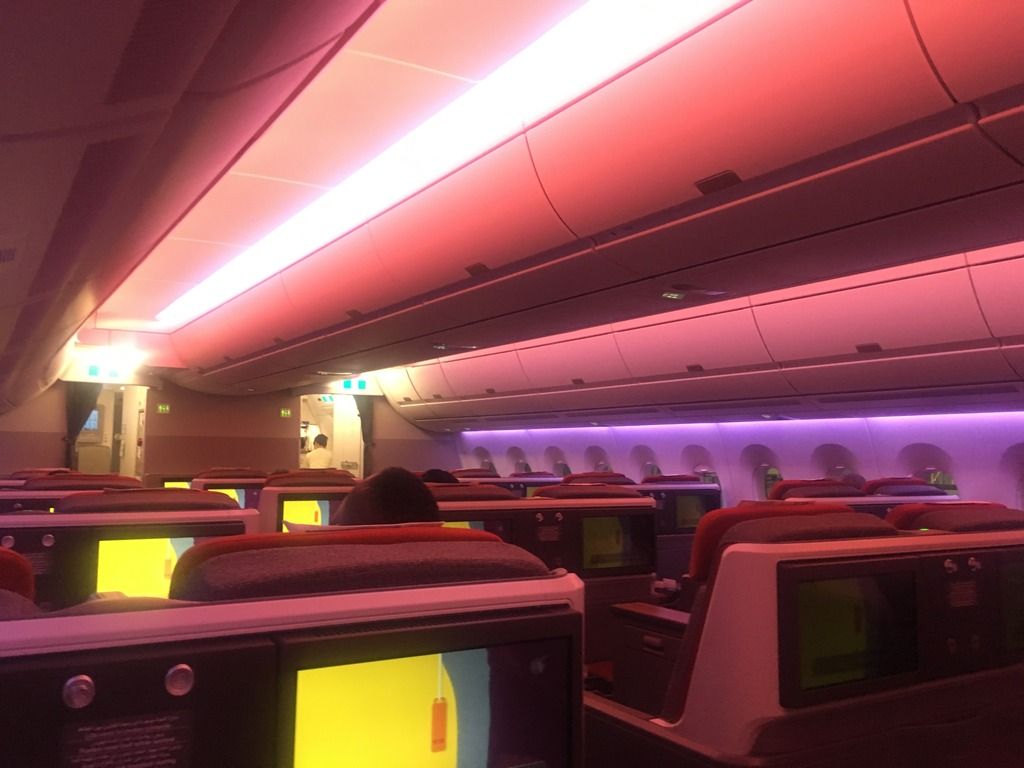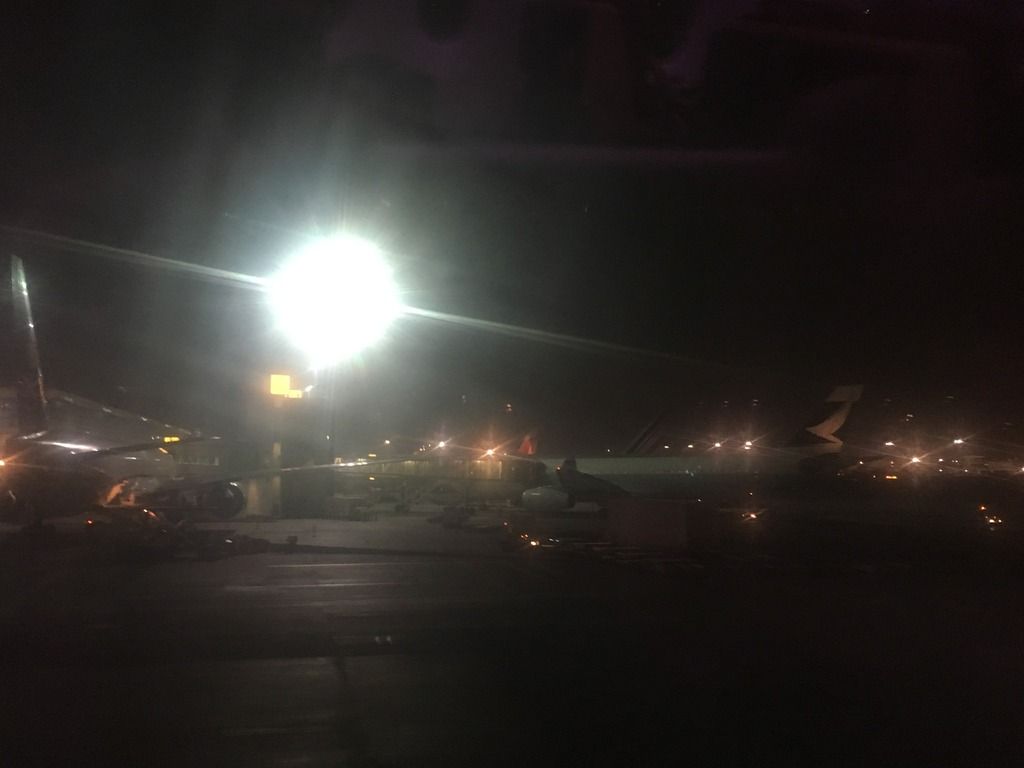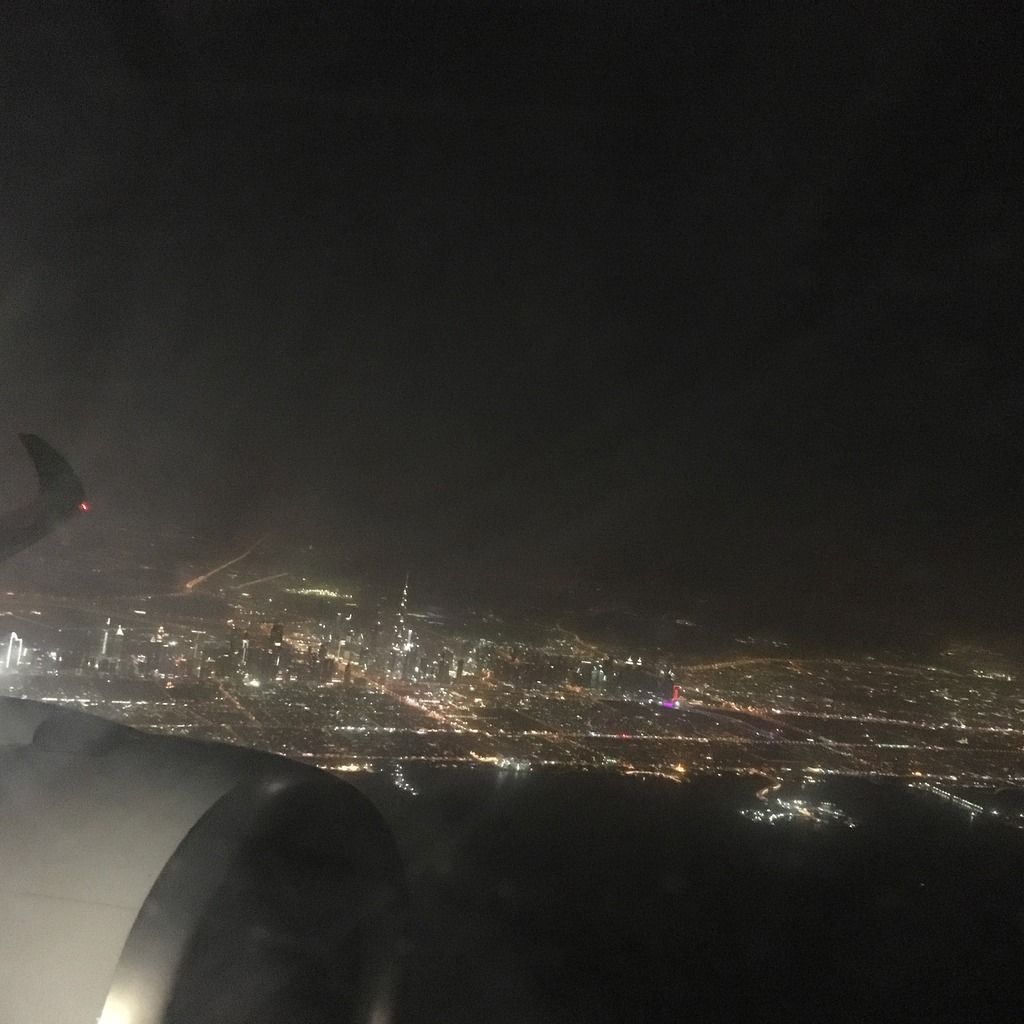 Date 10.05.2017
Qatar Airways QR 1019
Route: DXB-DOH
Departure: 22:30
Arrival: 22:40
Aircraft: A350
Cabin: F
Immediately following take-off my table was set, beverages bought and dinner served. The dish food was flavourful, rather filling and surprisingly elaborate for a flight of this duration.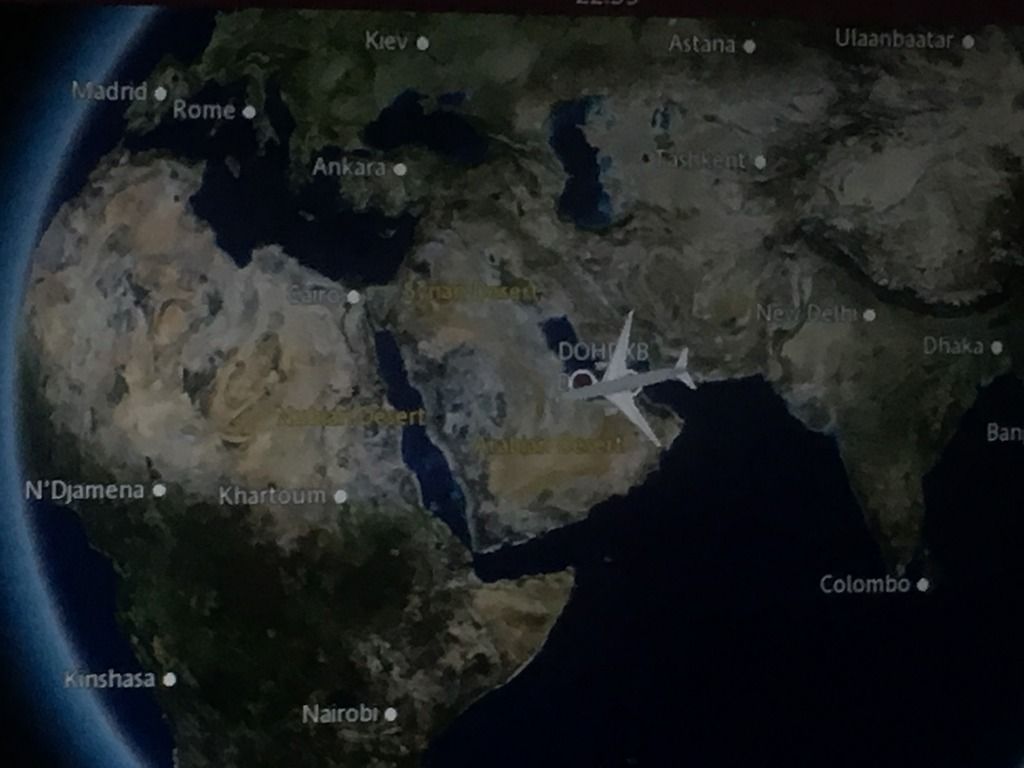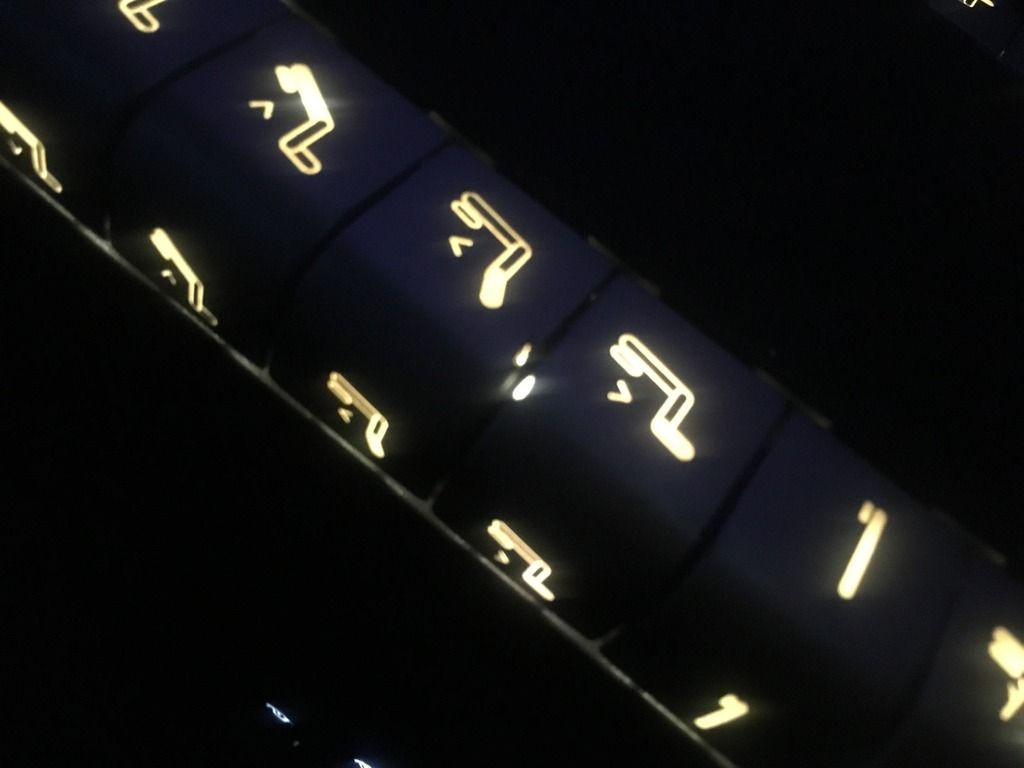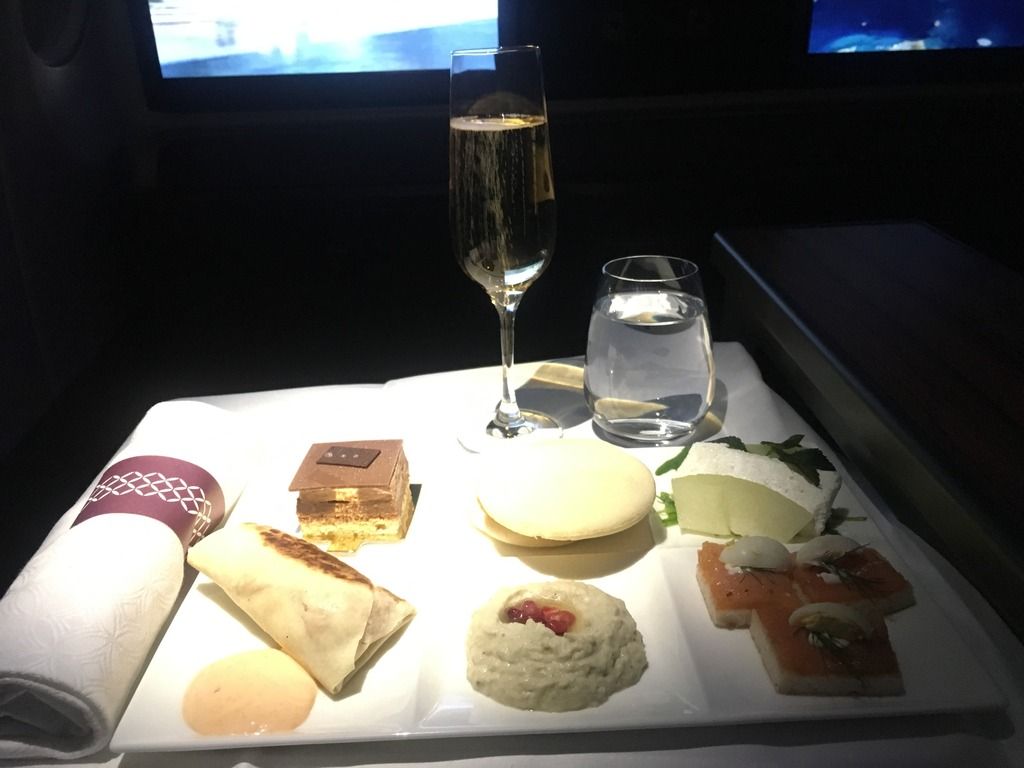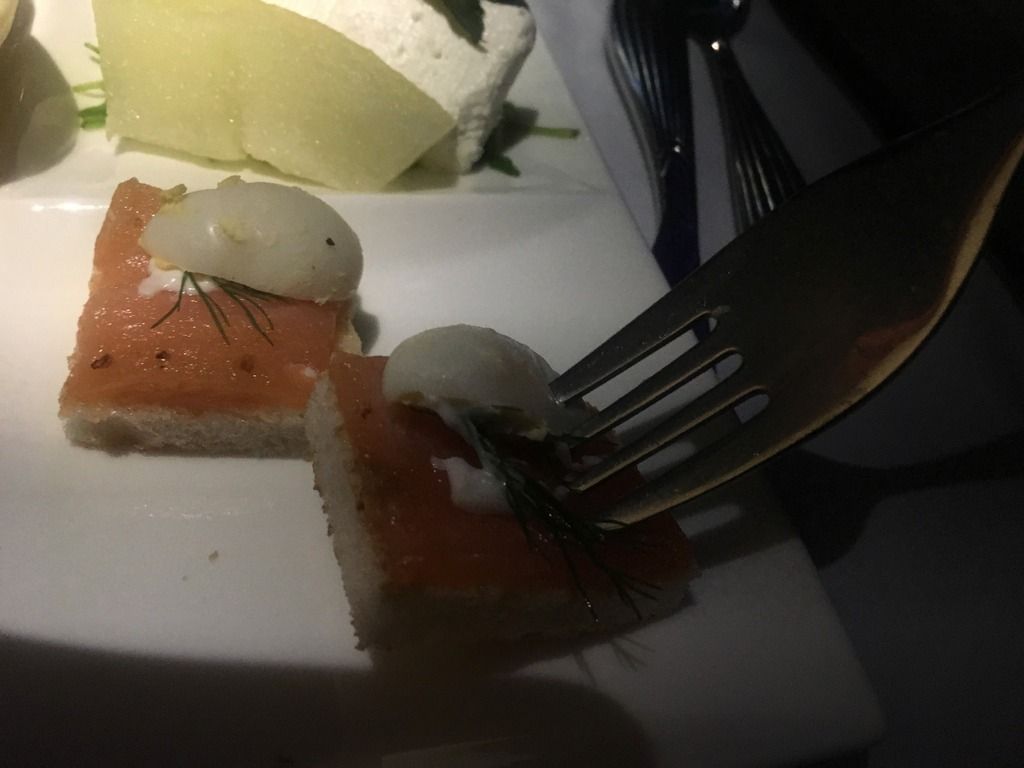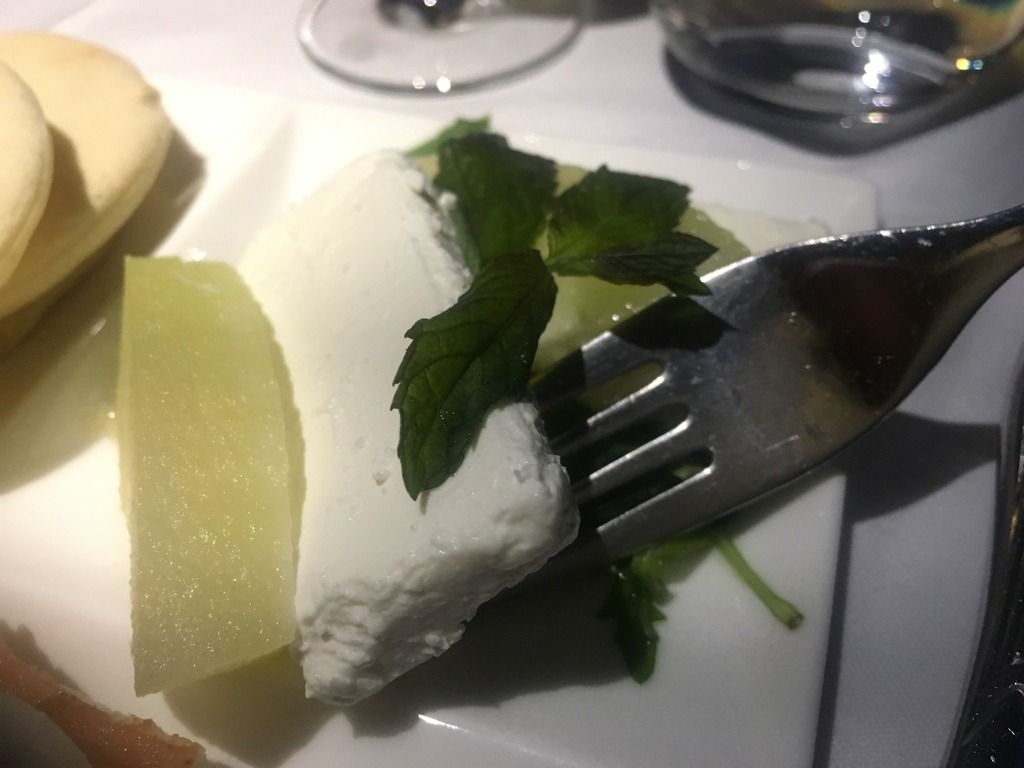 Mid-way through the meal the flight-deck announced descent and we arrived into DOH shortly afterwards.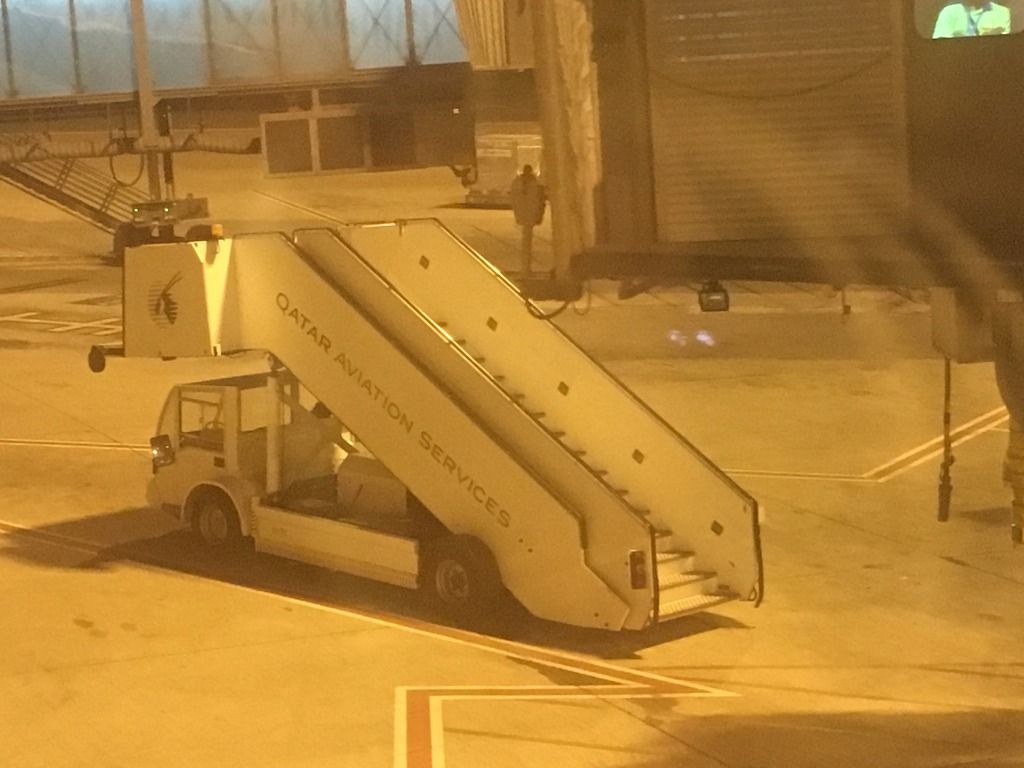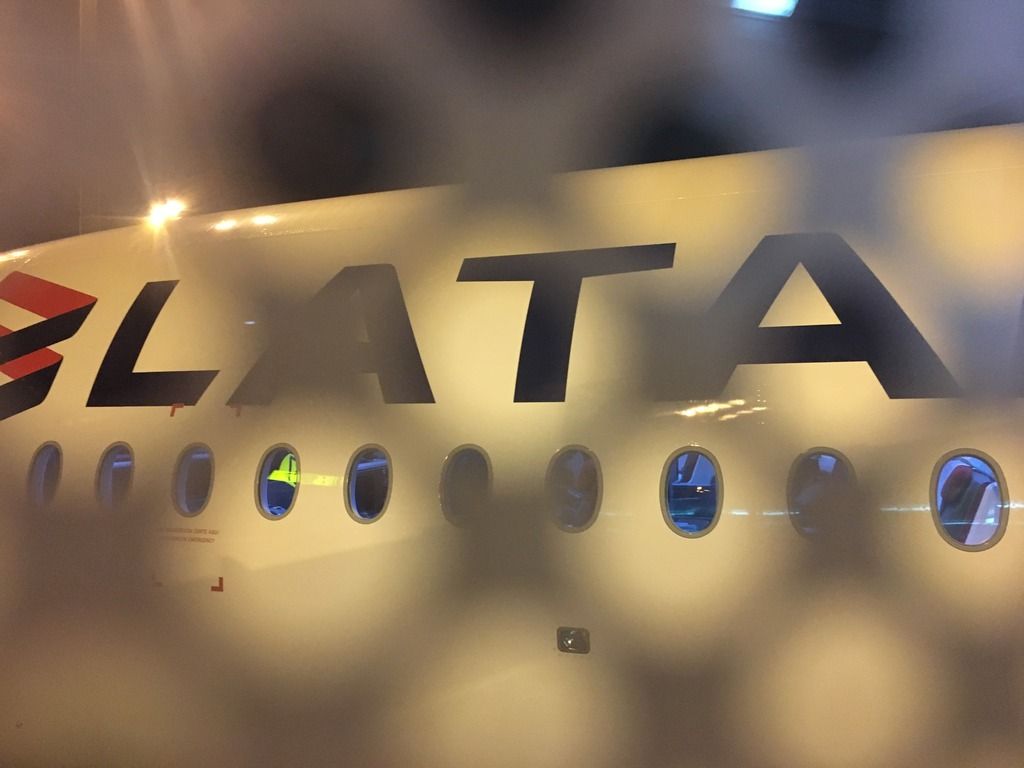 Connecting passengers were allowed straight into the departure lounge with no need for a further security screening, and I proceeded to the Al Mourjan lounge reserved for business class passengers.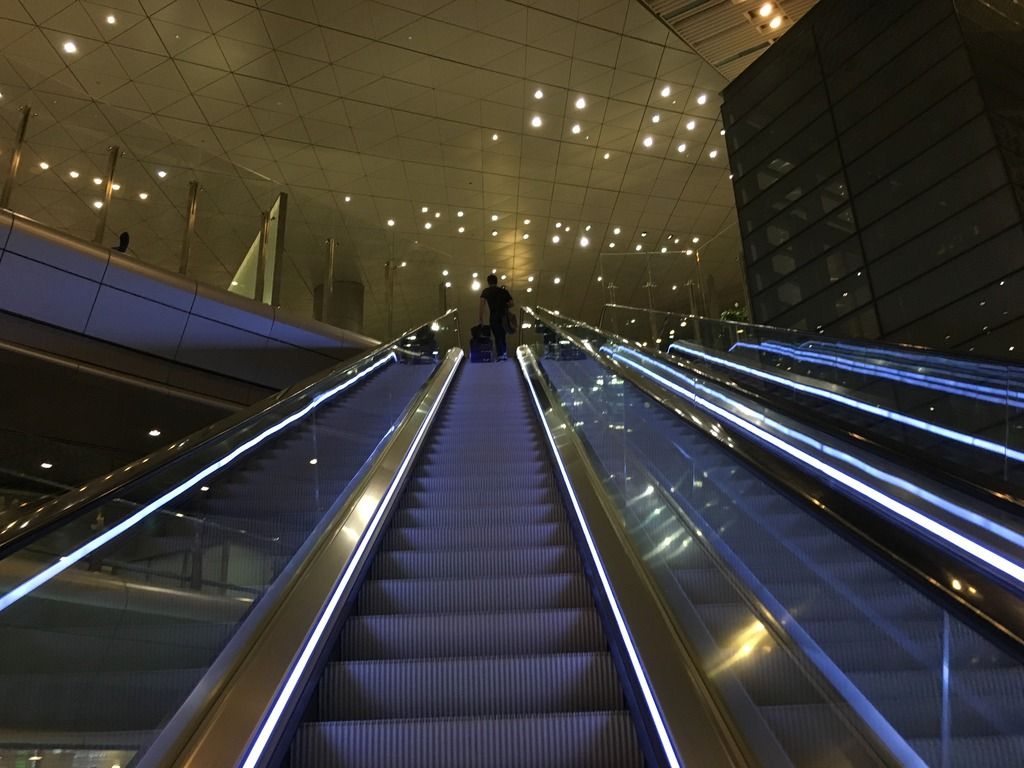 This lounge never disappoints. On entry there is an imposing water feature, smoking room and ample seating. Venture further and there is a separate rest area for snoozing, an a la carte dining area as well as multiple, spotless and well appointed shower and restroom facilities. Upstairs there's a full bar with a buffet dining area. Staff are everywhere and work tirelessly. Every piece of furniture and every surface are finished to the highest of standards and maintained beautifully. This is not a place to worry about a long transfer.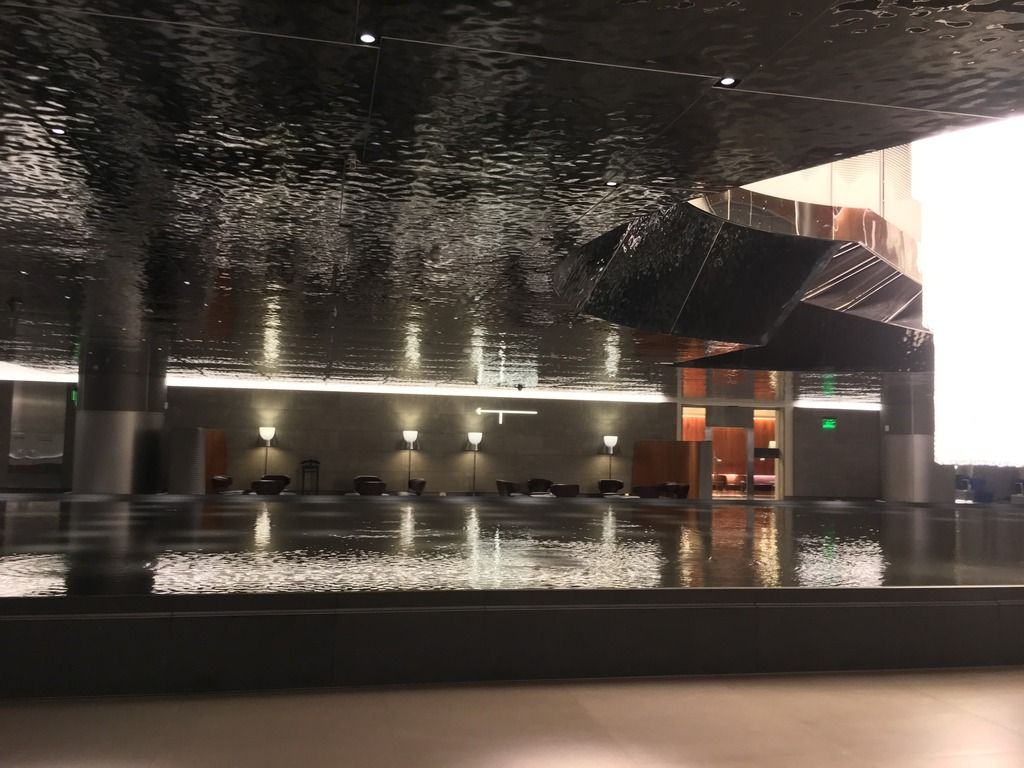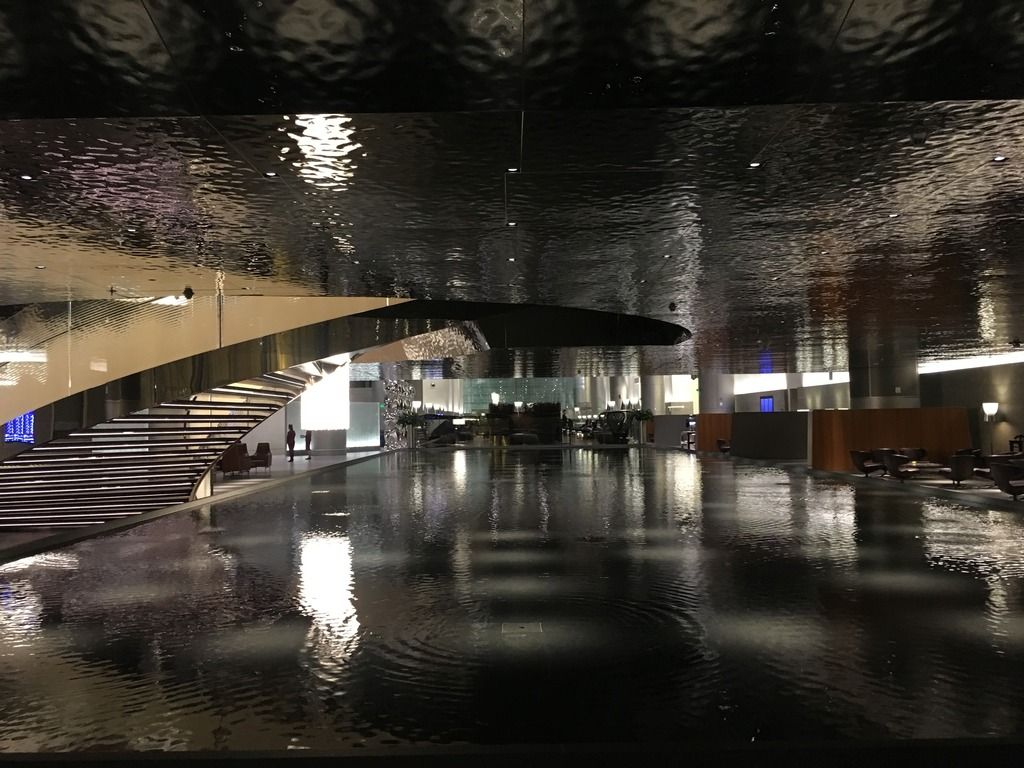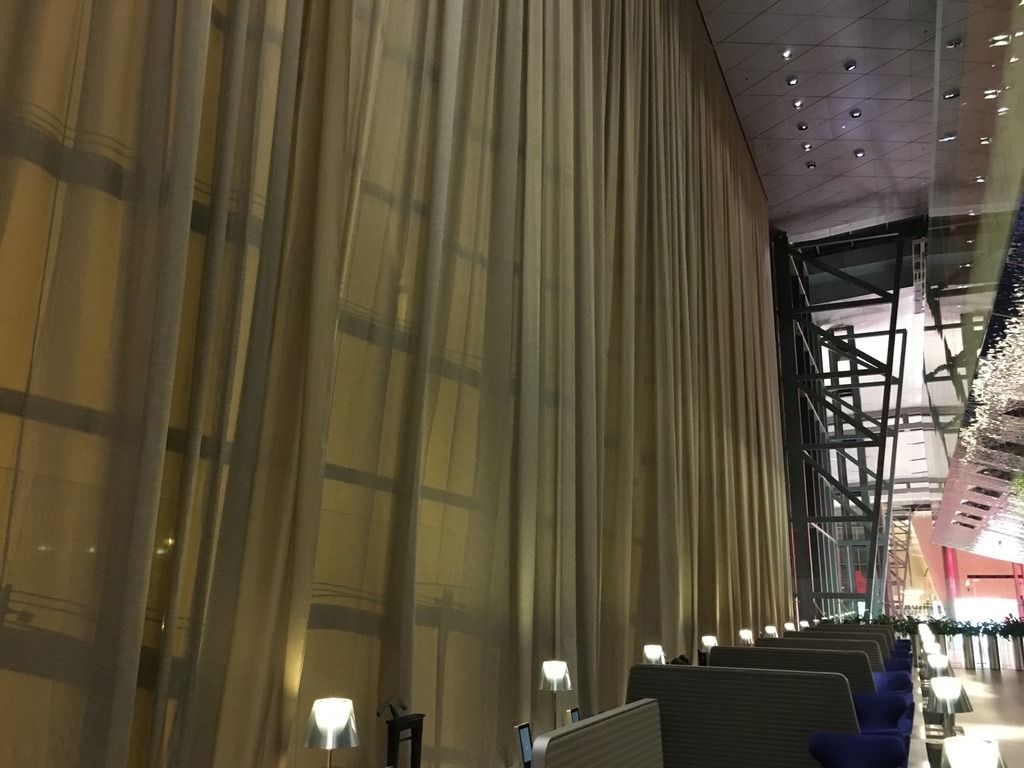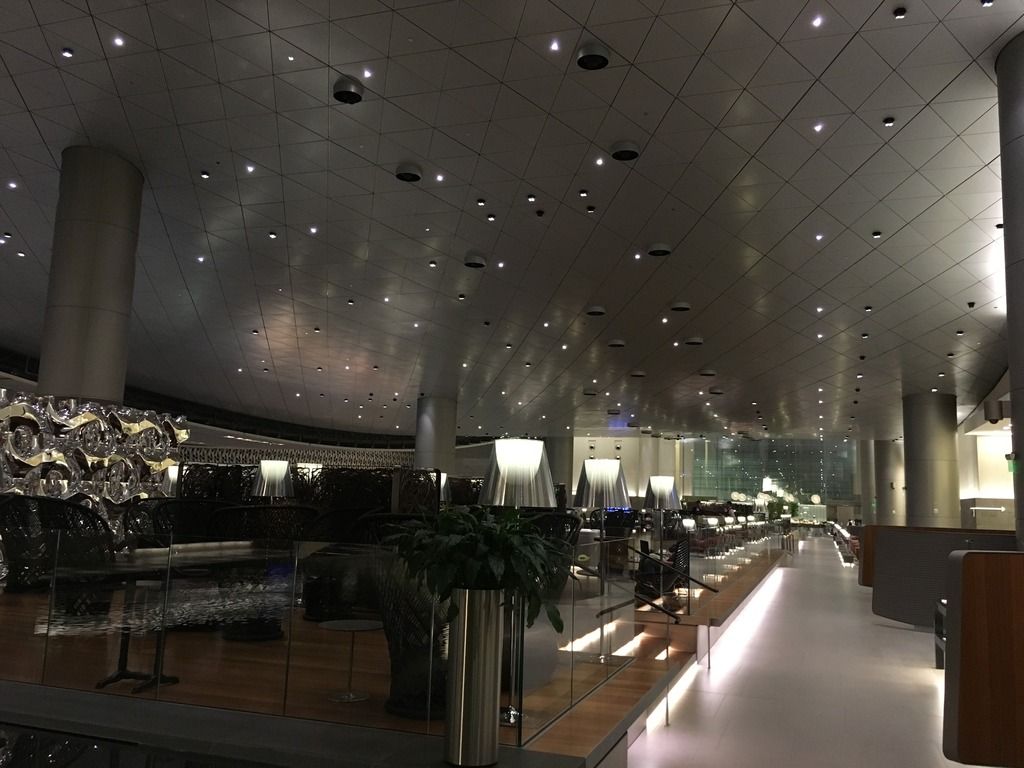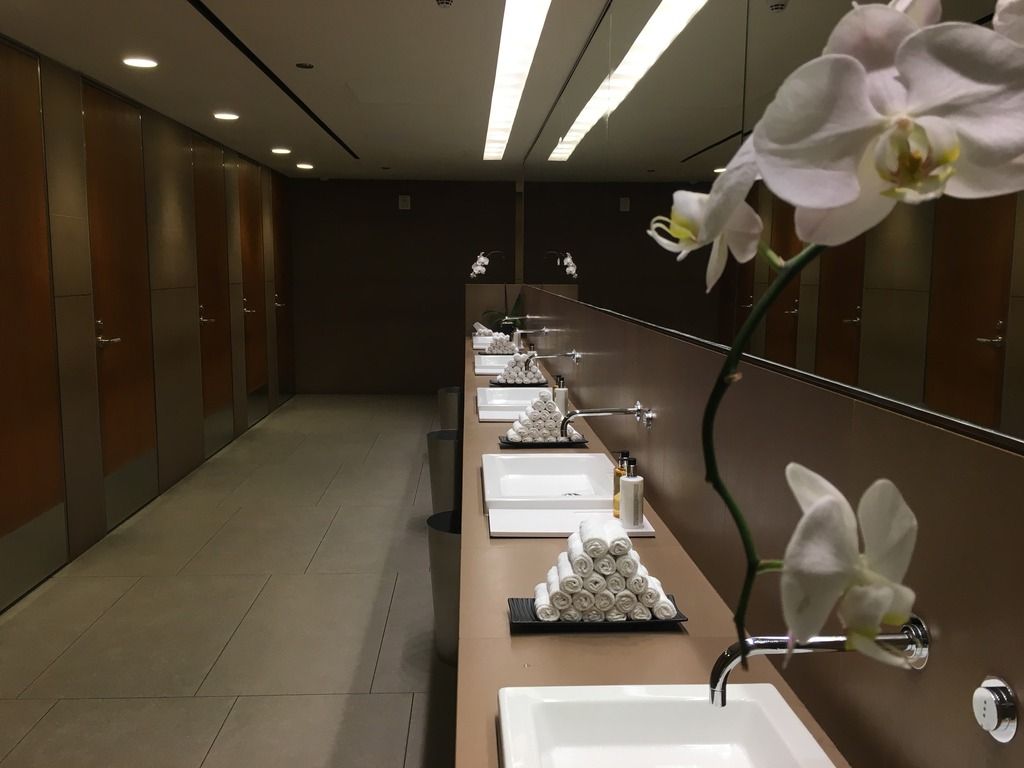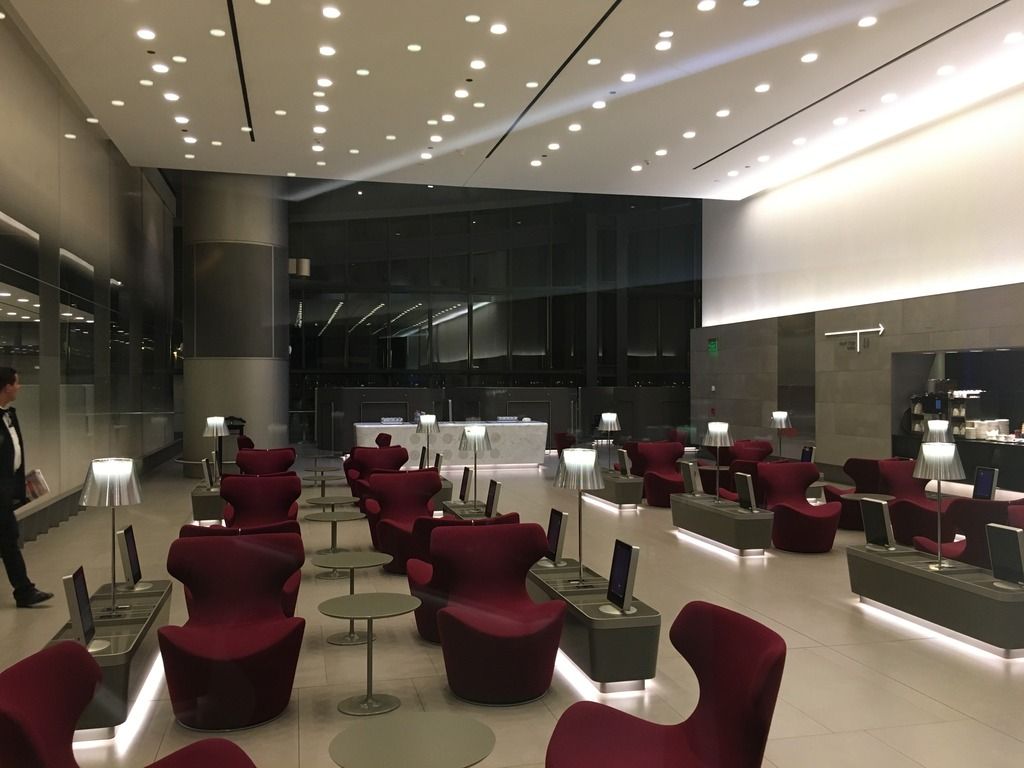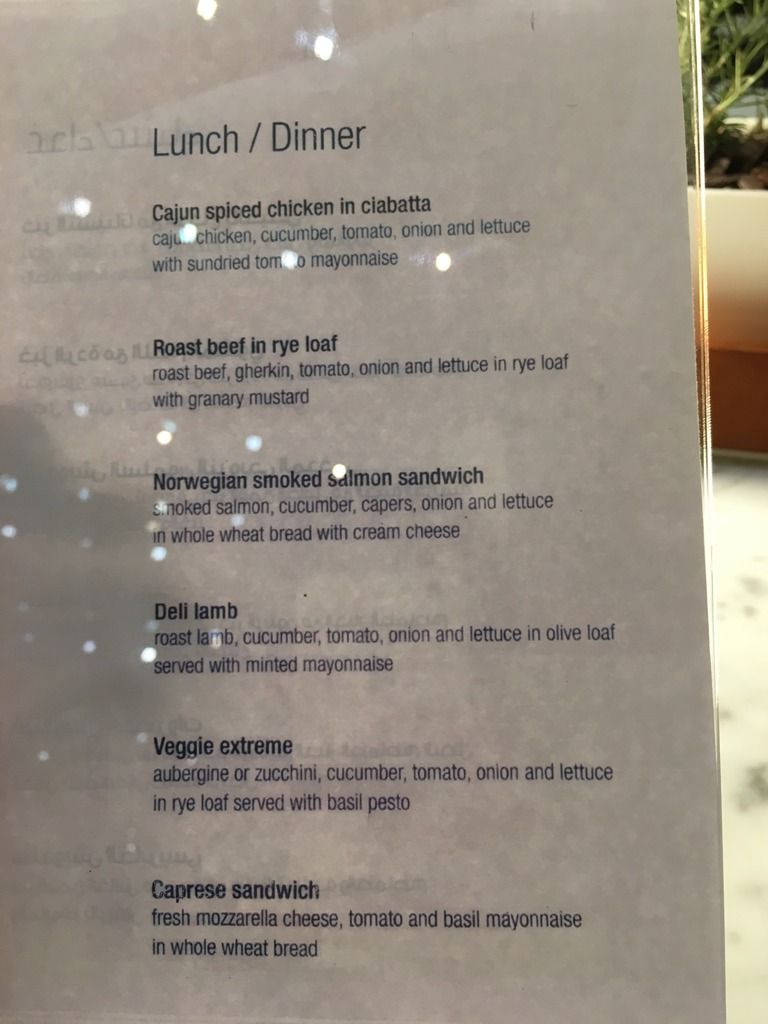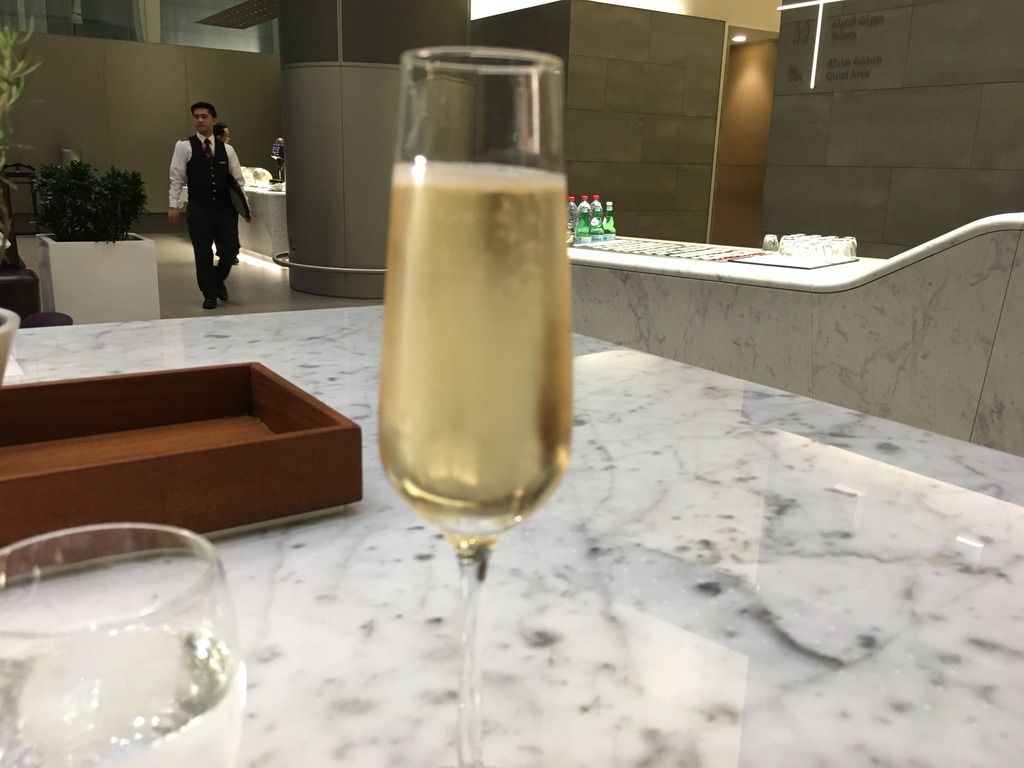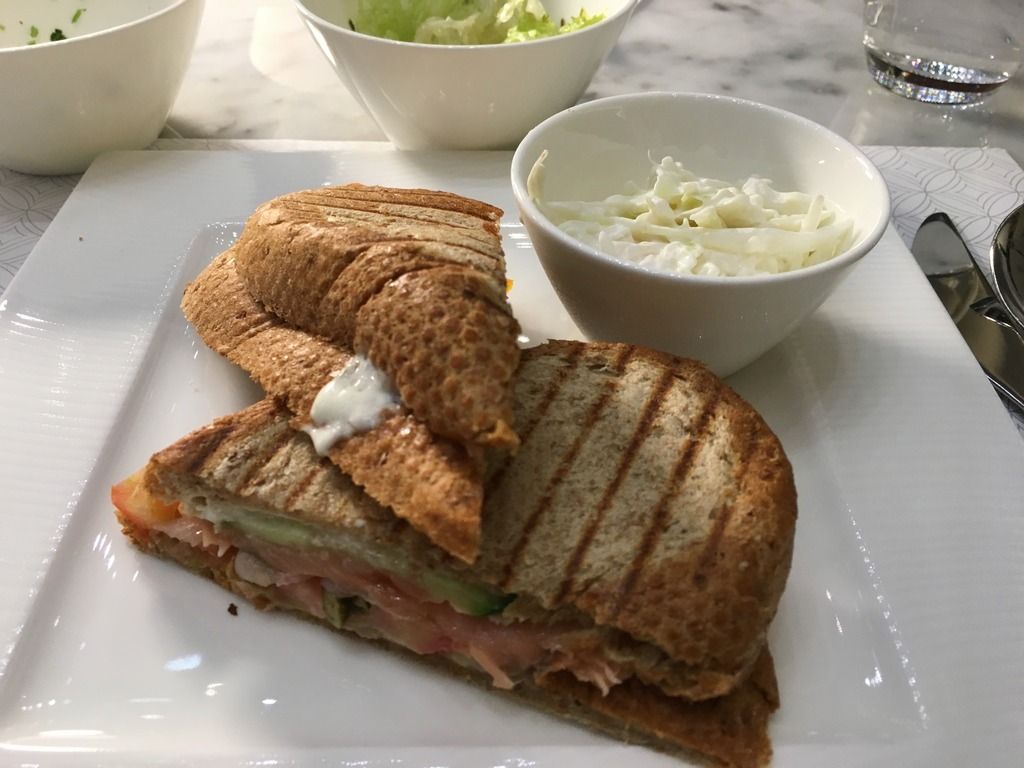 Many seats in the lounge are fitted with a touch-screen tablet device that serves as an interactive FID so you never have to leave your seat.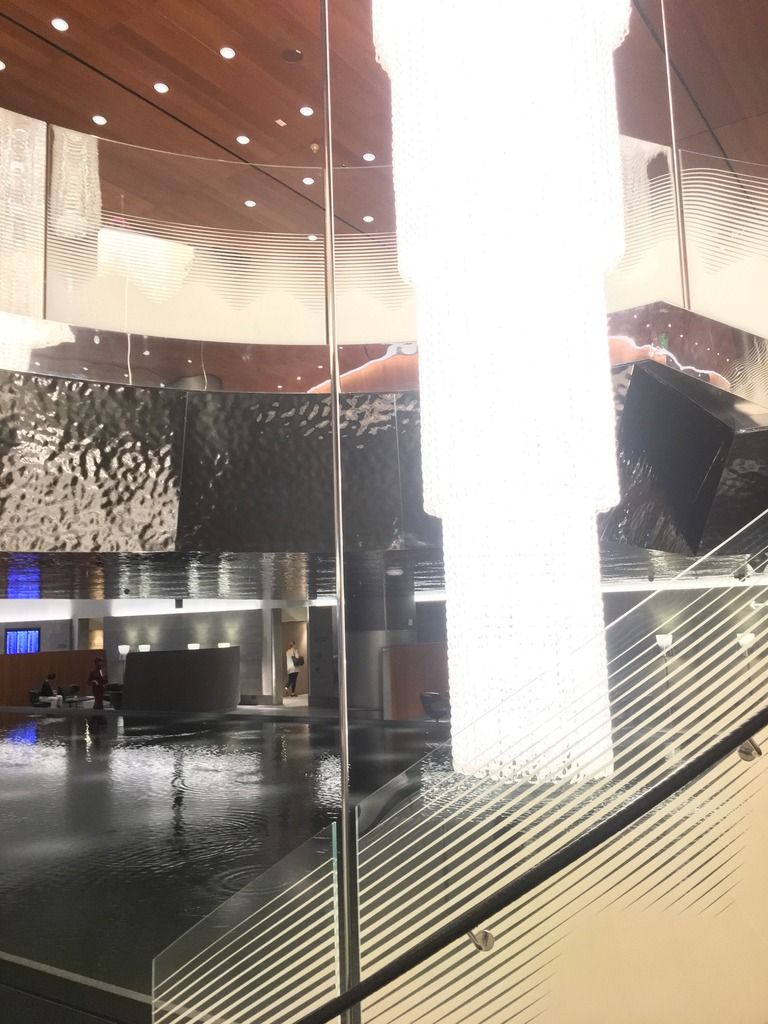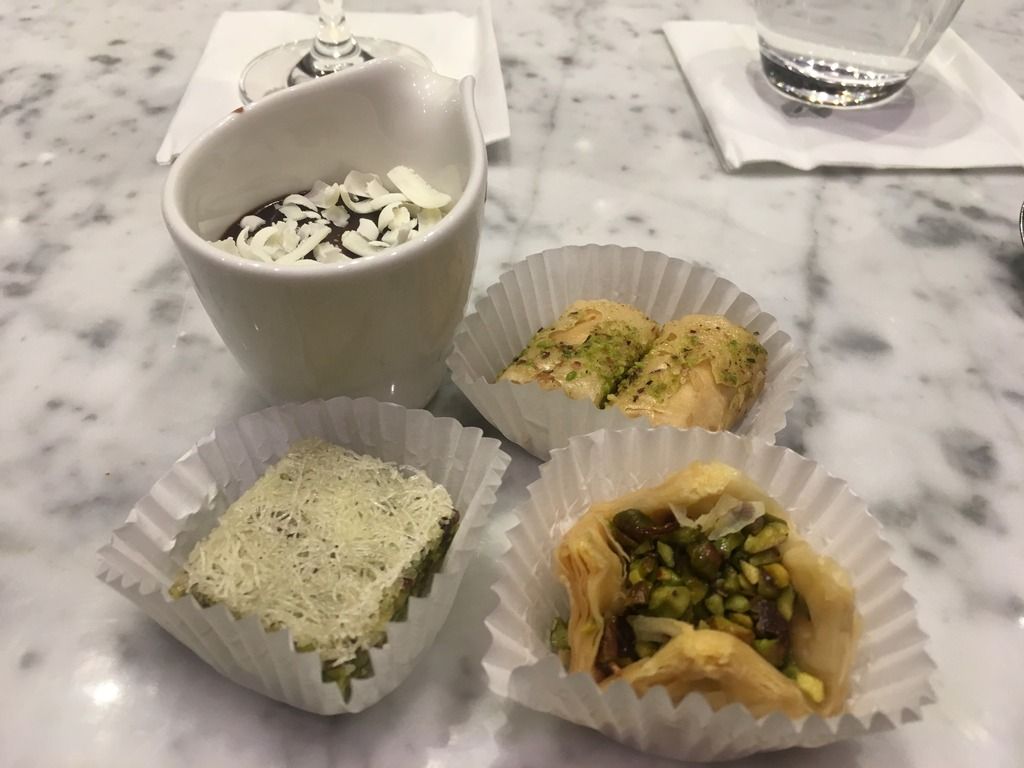 I left the lounge once boarding was announced an proceeded straight to the boarding gate where our A346 was waiting. I look at this product as QR's high density business class and is often used on this route. There are four rows of what I view as QR's least generous seats which, although confortable, are a little busy and clunky looking for me.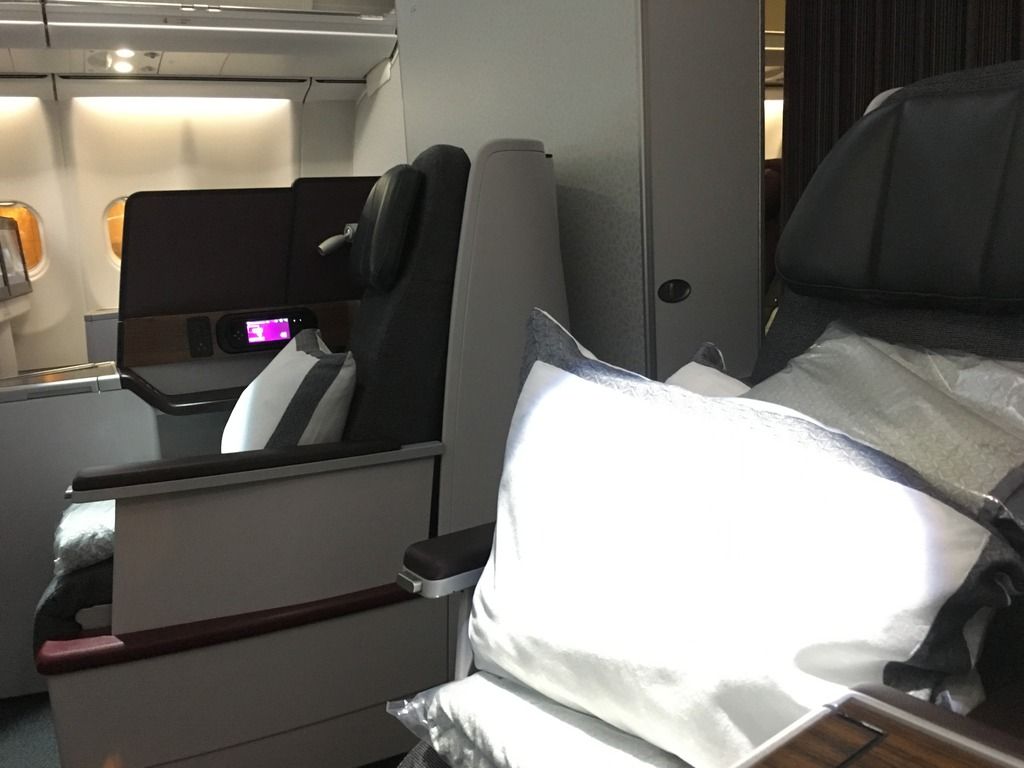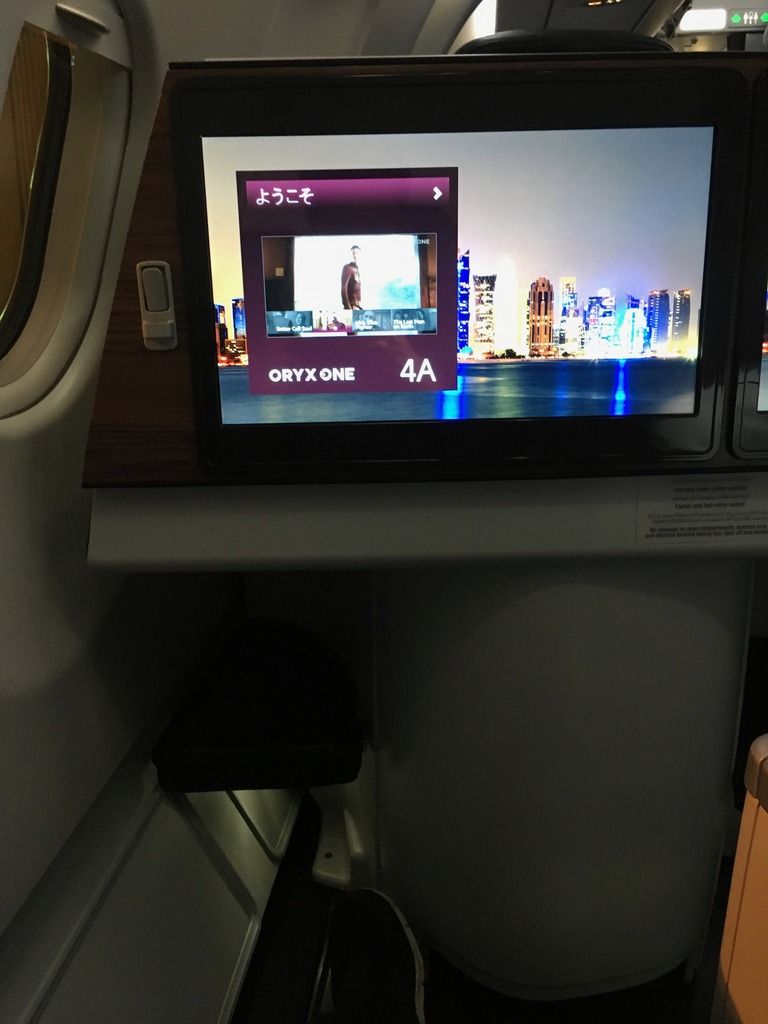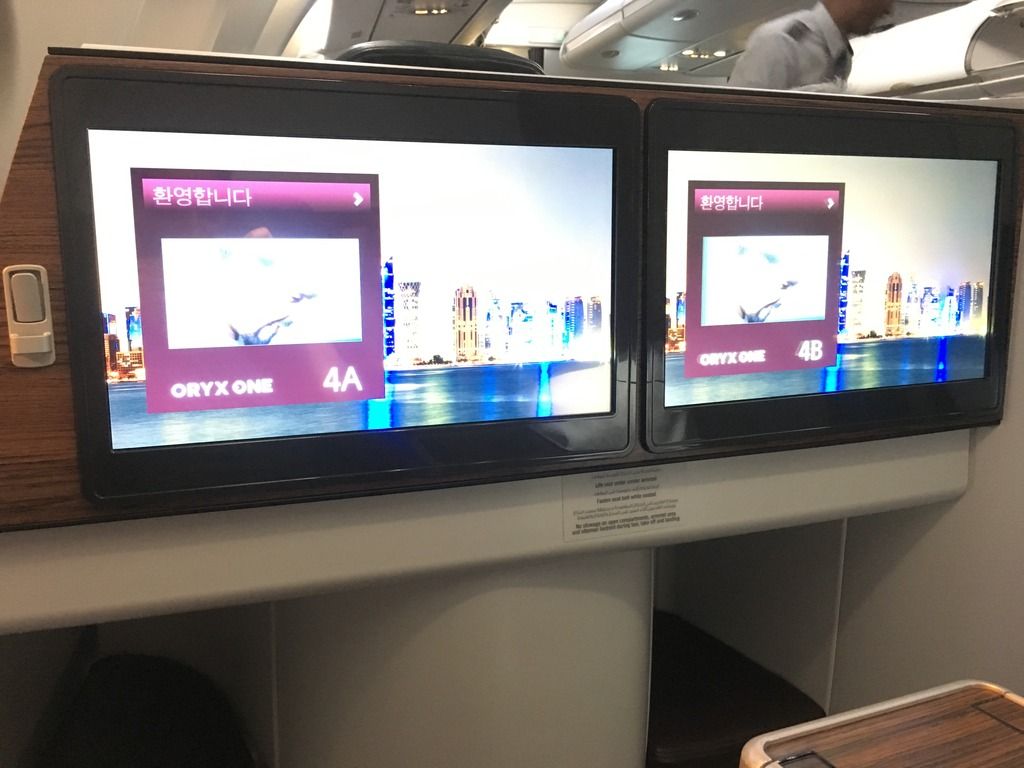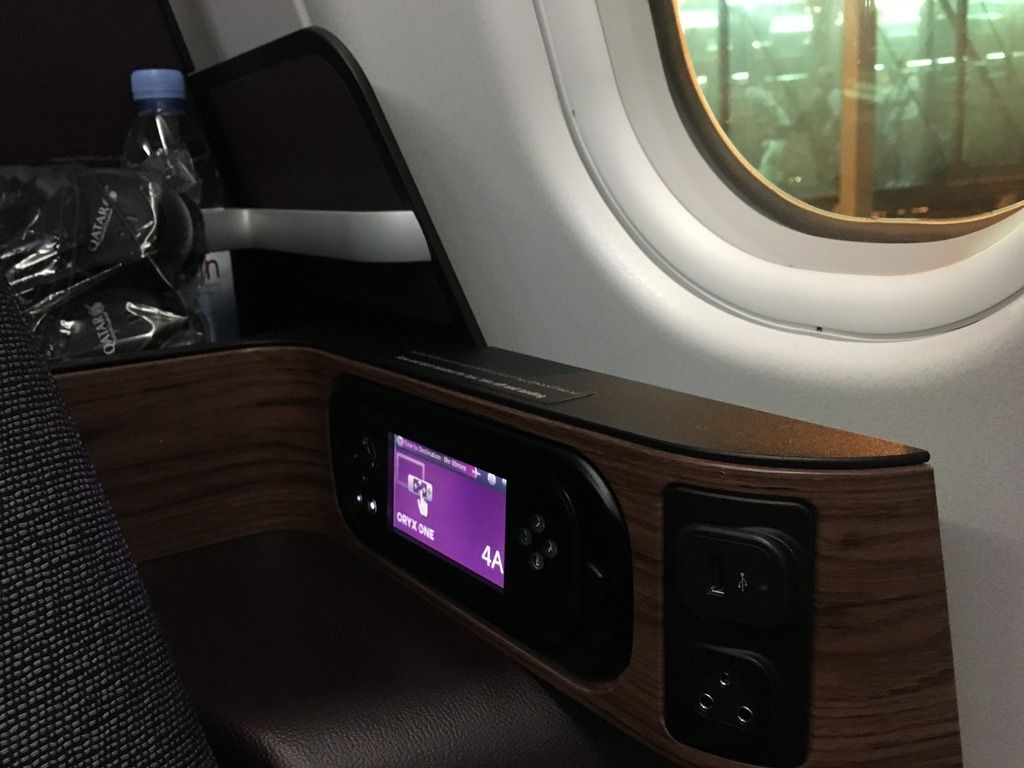 On boarding the usual choice of champagne and towels were offered, followed by a basic amenity kit, menu and wine list. Passengers were individually welcomed at their seats before orders were taken. Dining on this service would be available at any time and was fully a la carte.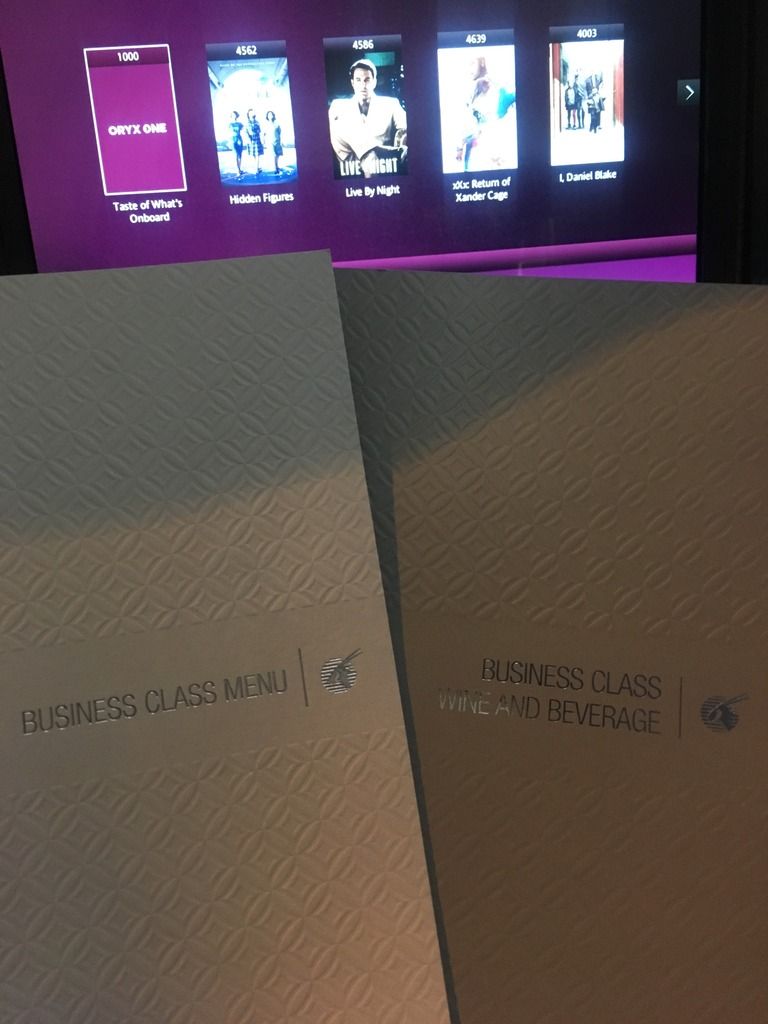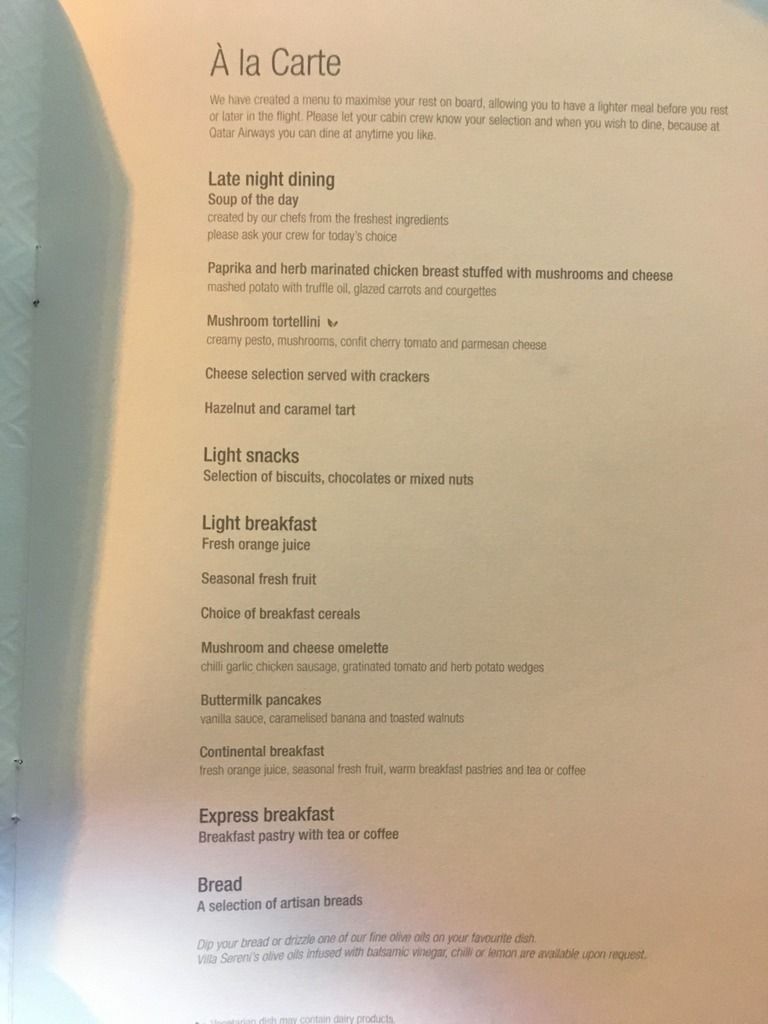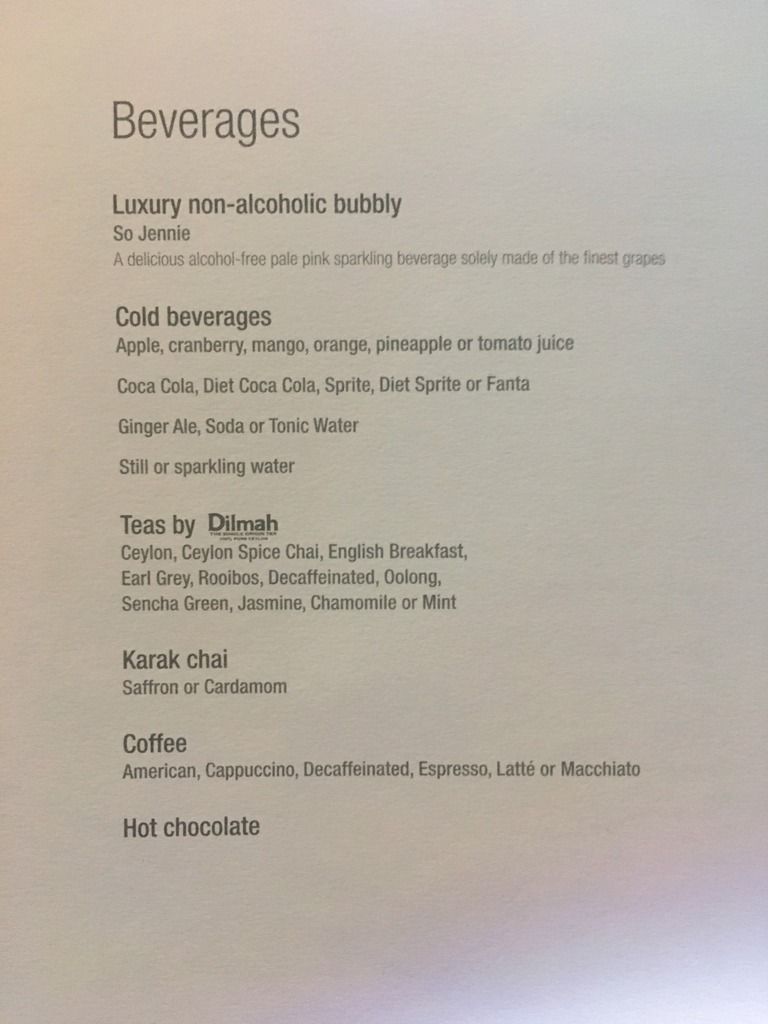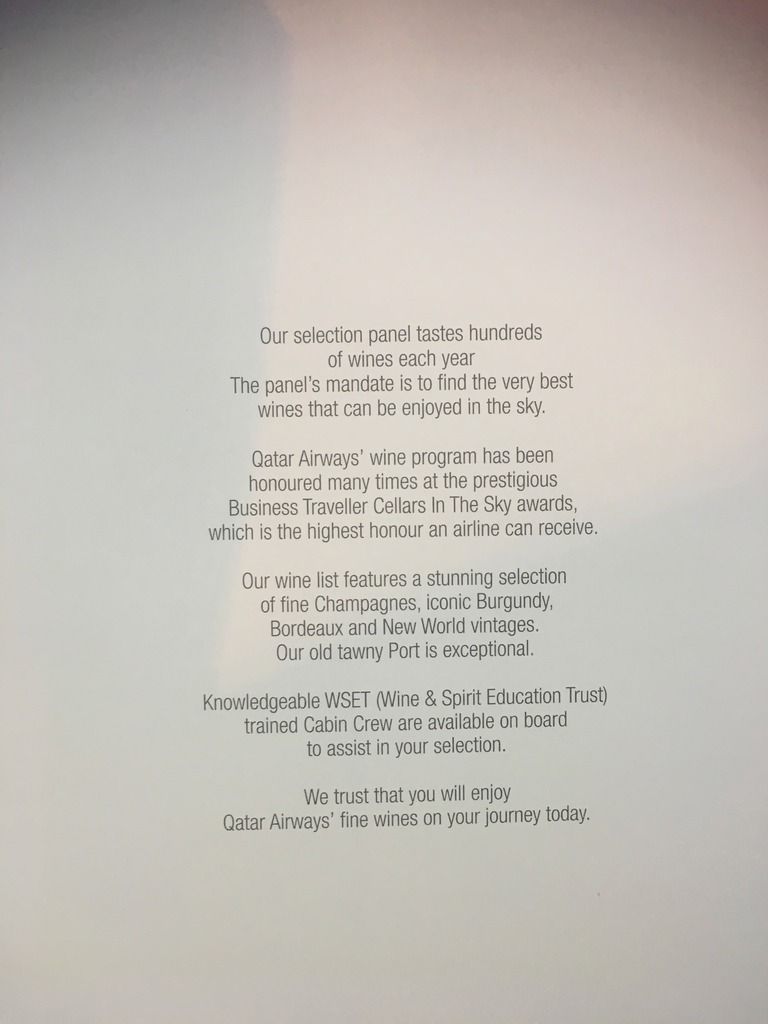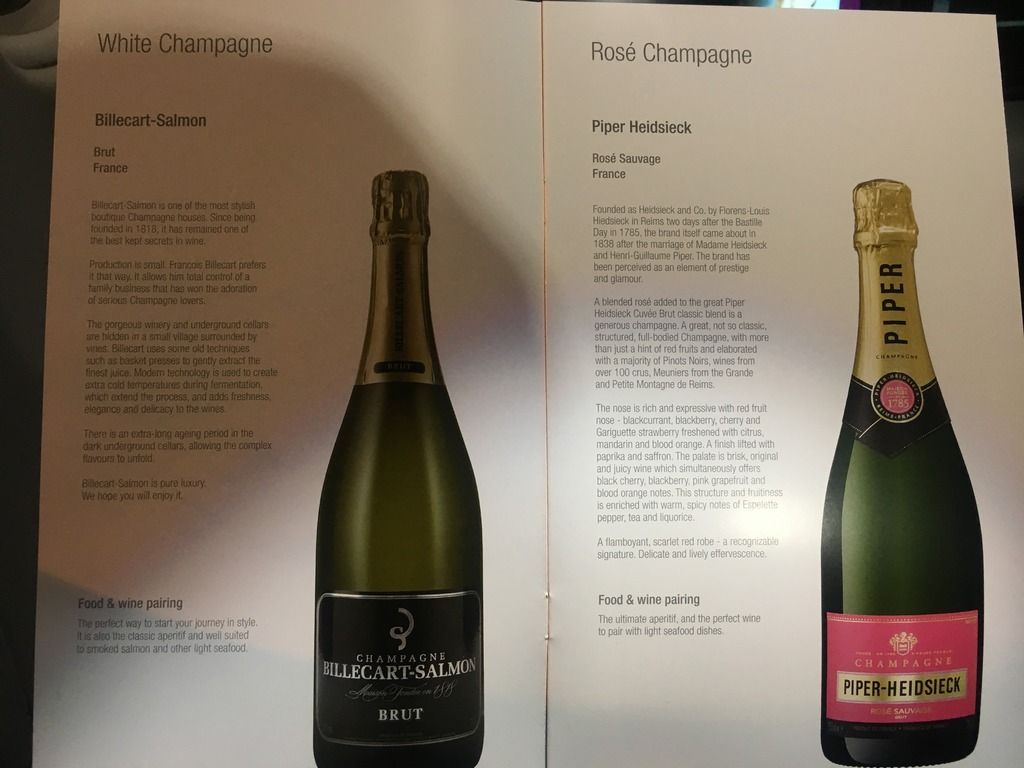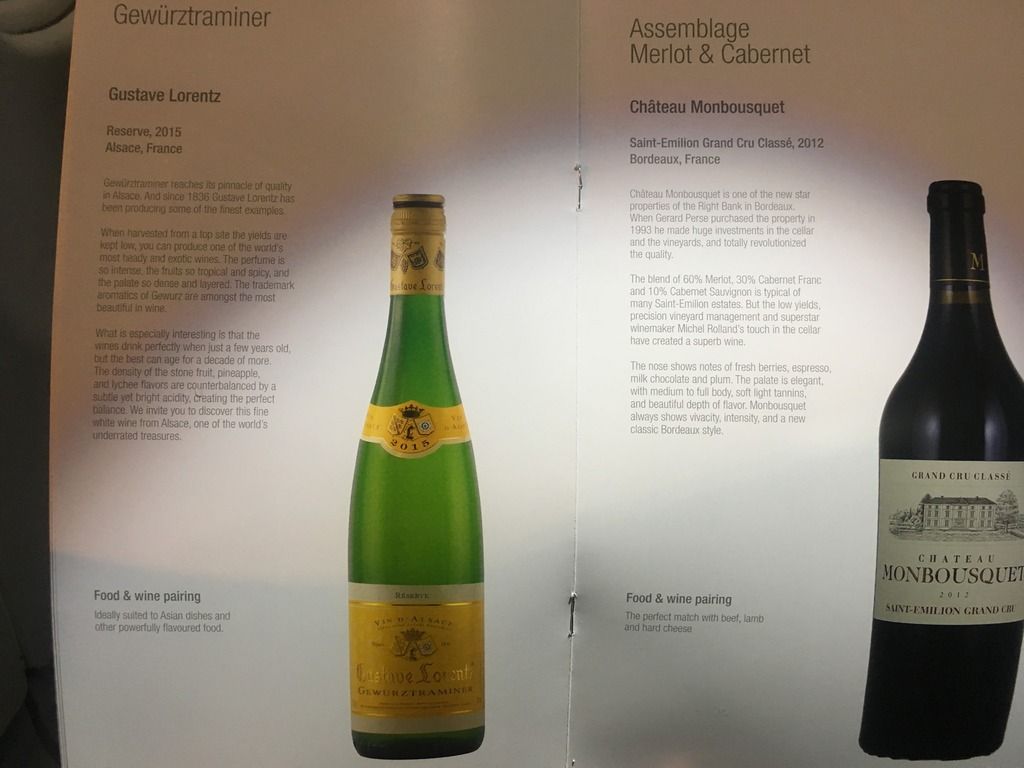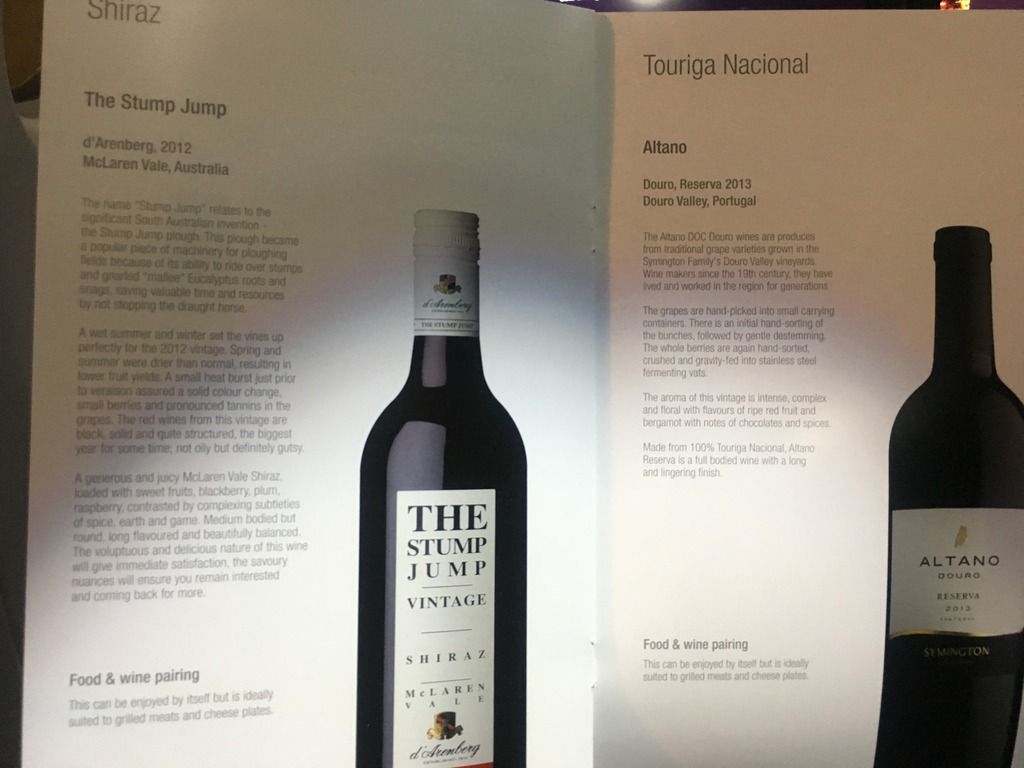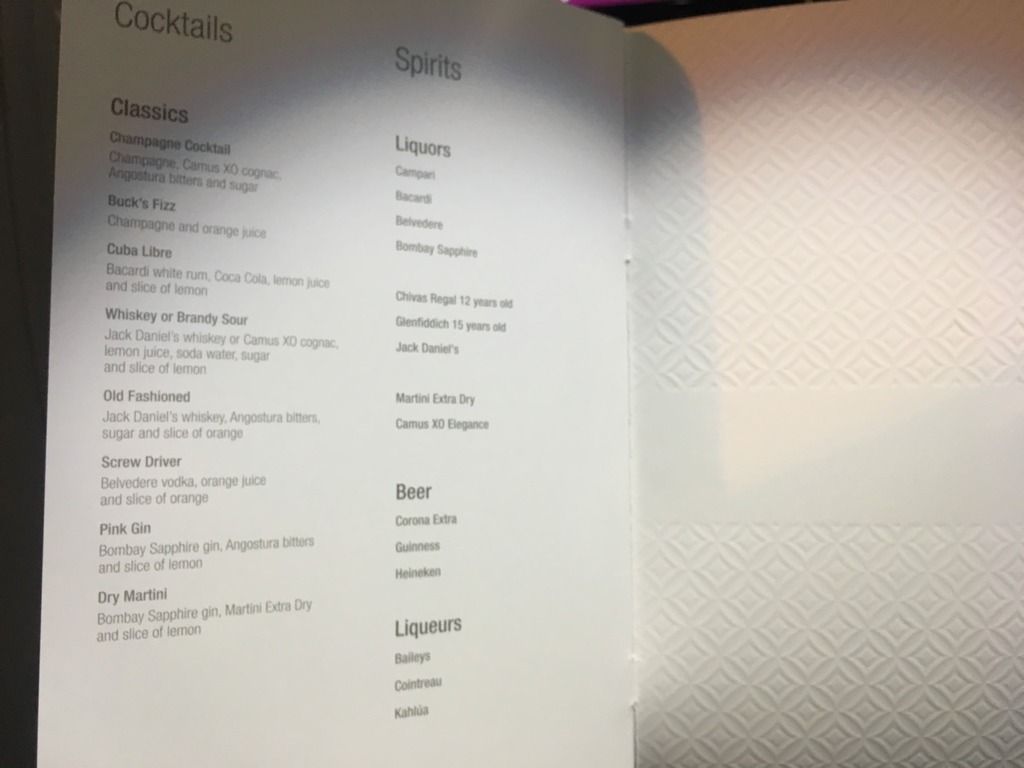 Date 11.05.2017
Qatar Airways QR 664
Route: DOH-CMB
Departure: 02:15
Arrival: 09:35
Aircraft: A346
Cabin: J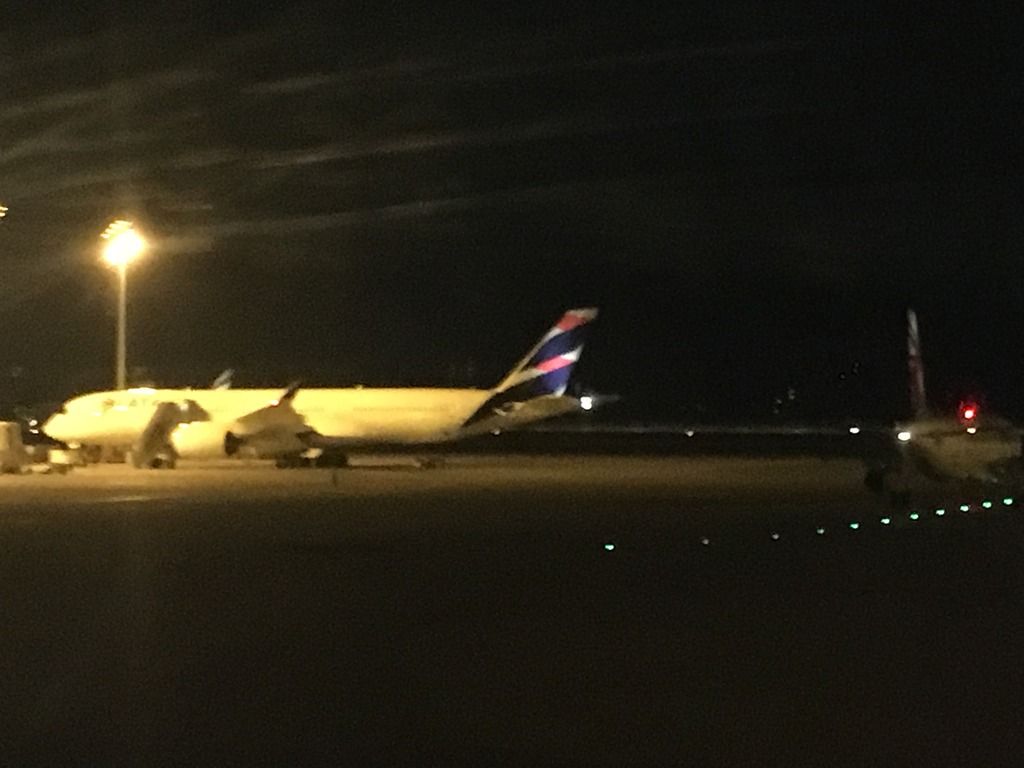 I opted to dine immediately after take-off so I could get a couple of hours of sleep, so once the crew were released my table was set, and my appetiser of soup of the day was delivered. I don't remember exactly what it was but I think it was lentil.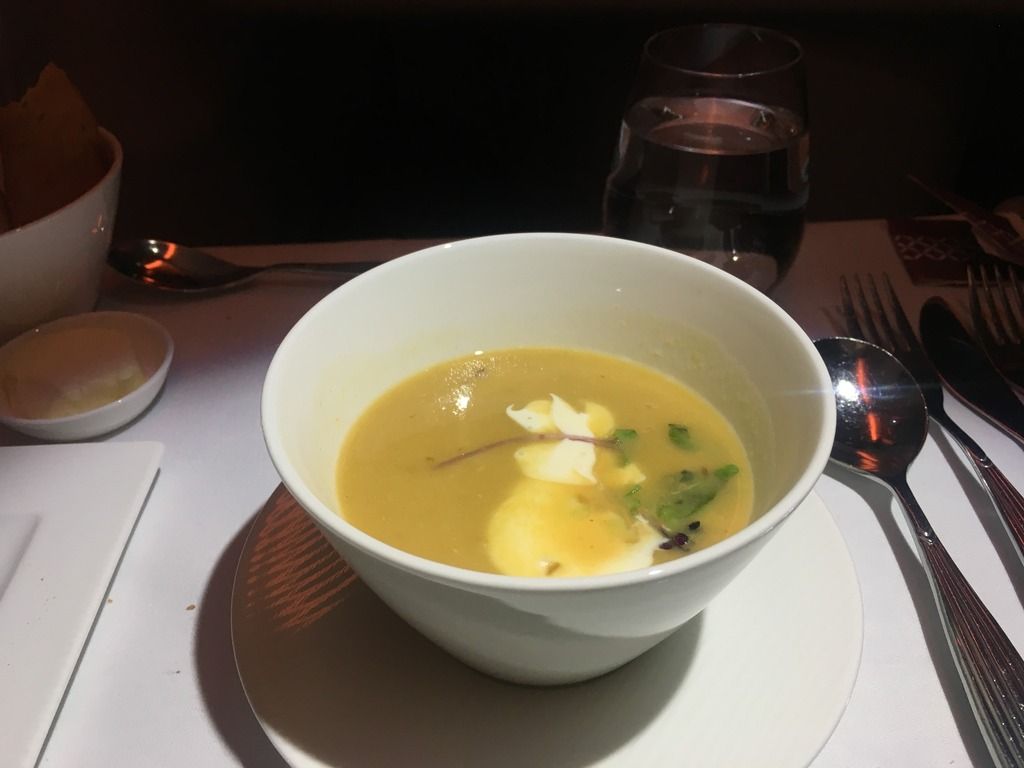 Next I had the paprika chicken breast with a glass of Saint Emellion. A selection of adorable miniature condiments were offered.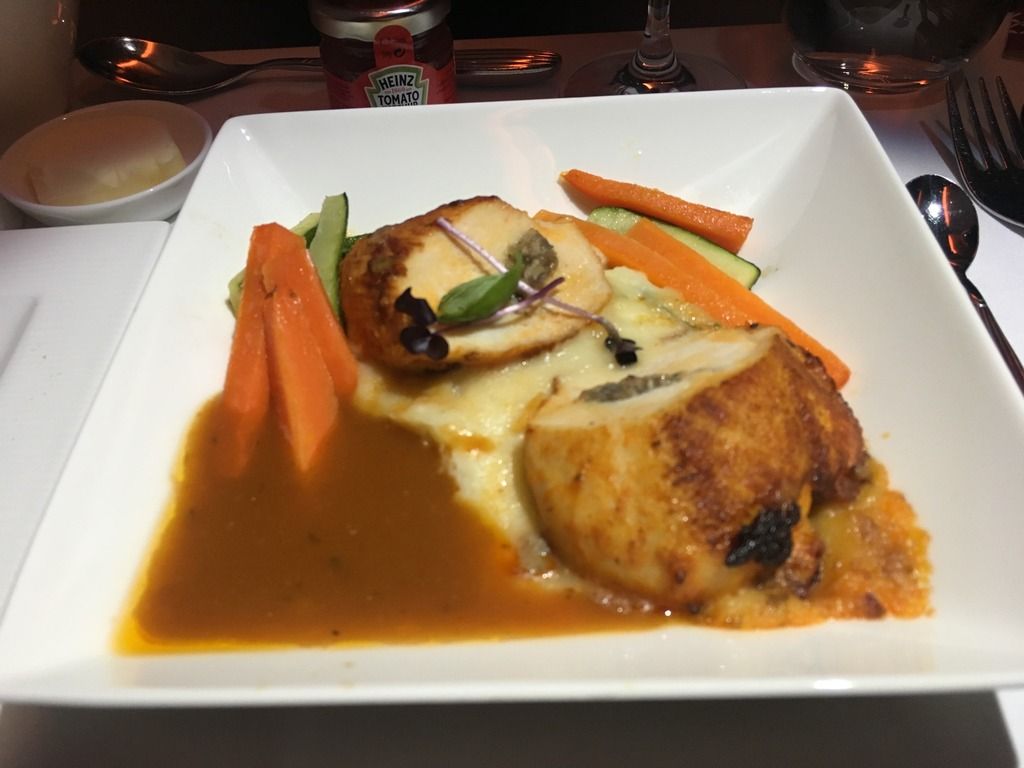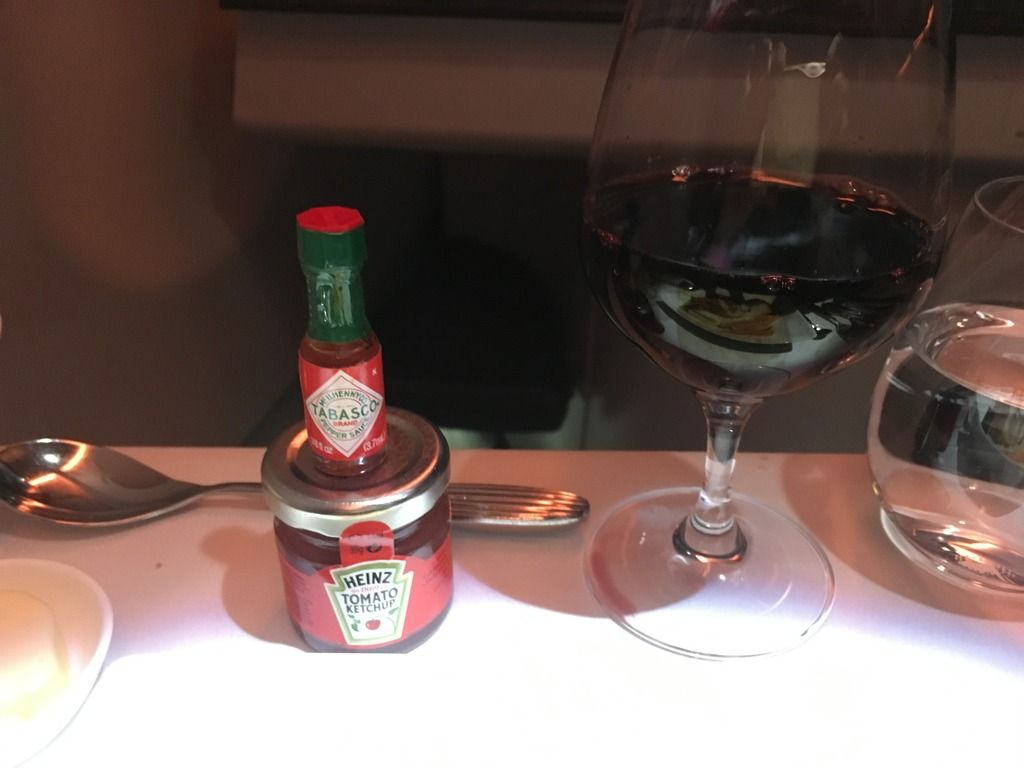 To finish I had the hazelnut and caramel tart with a glass of port. The dessert was so delicious I asked for seconds, but the real star was the magnificent 25 year old port.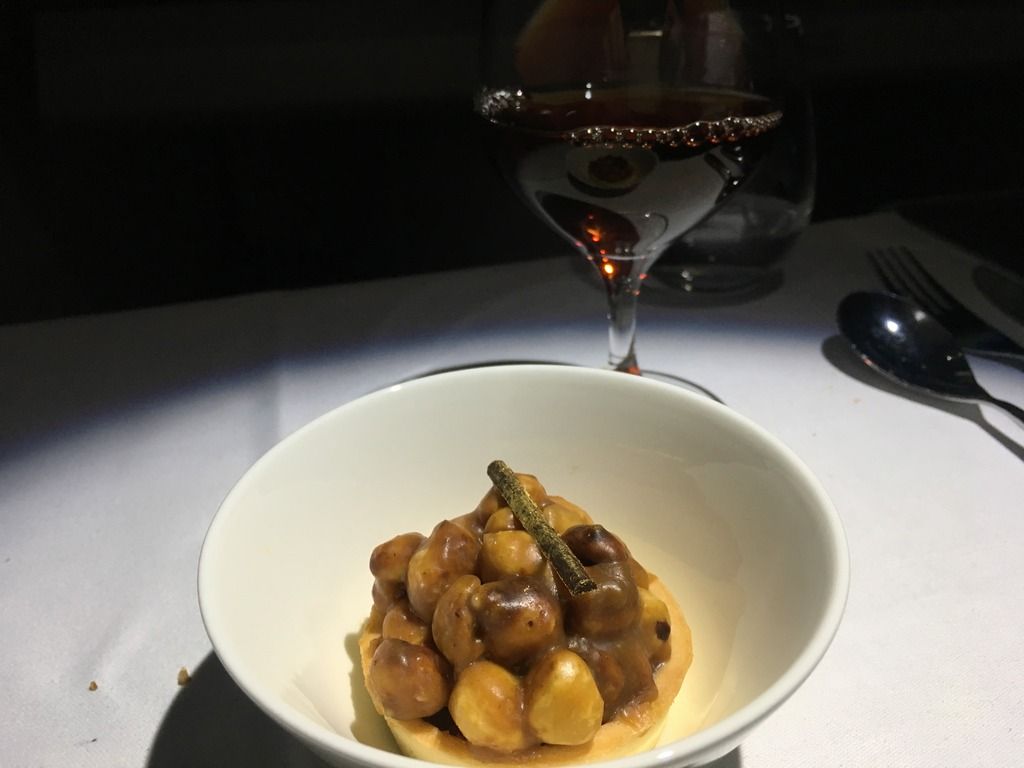 Once my tray was cleared a Godiva chocolate was served with my second glass of port.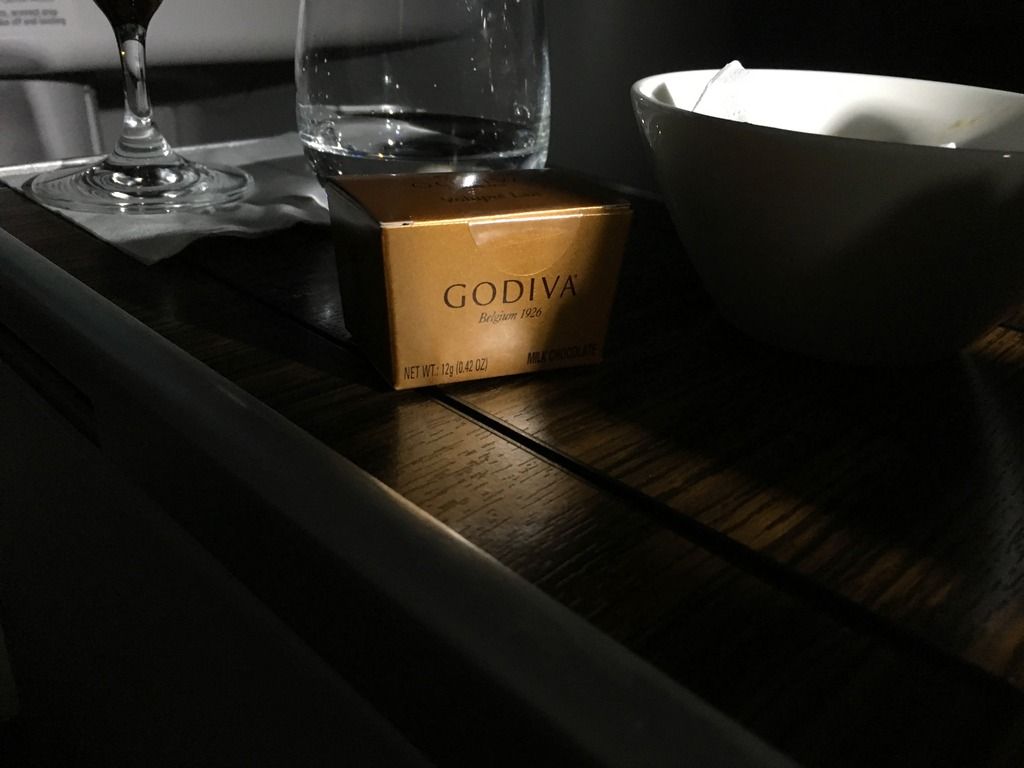 Following this I had a snooze on the very comfortable bed, and was woken by a flight attendant at the top of descent. We landed into a quiet Colombo and there were no queues for immigration. I took a taxi to the Cinnamon Red Colombo, where I would spend three nights before my return to DXB.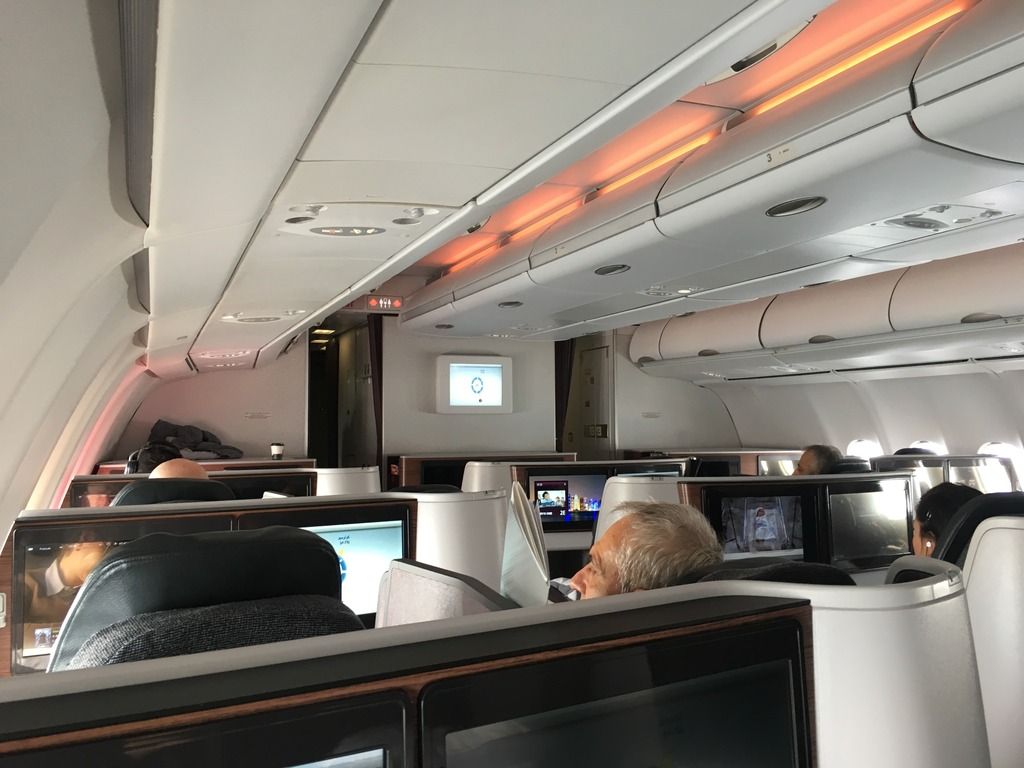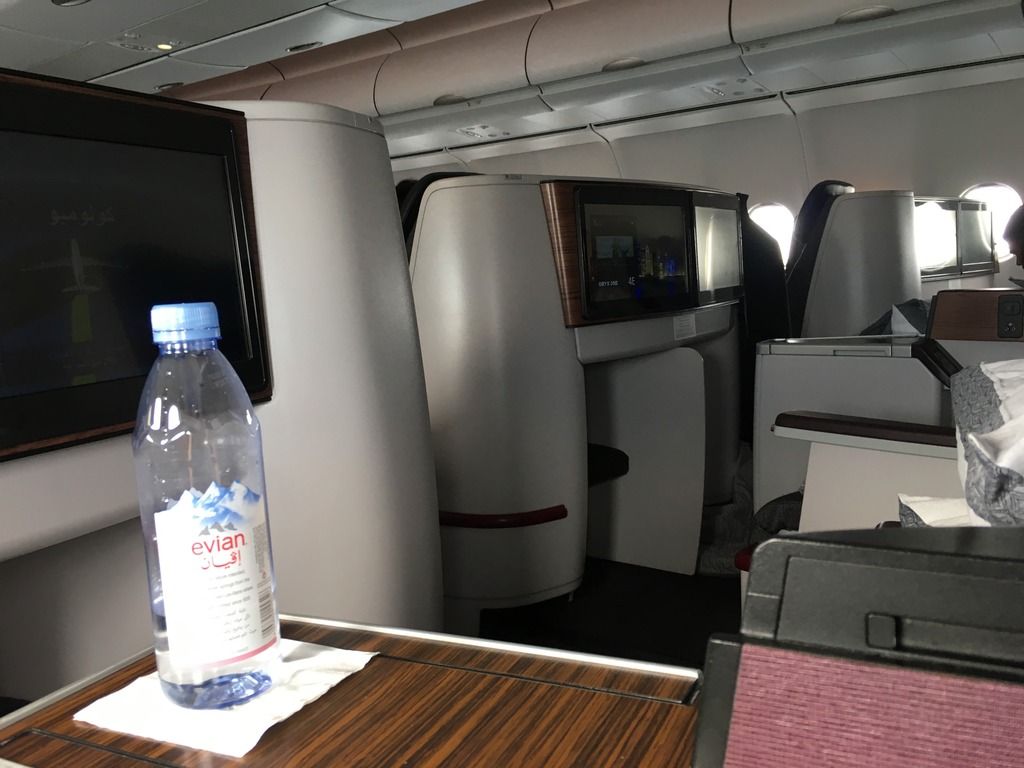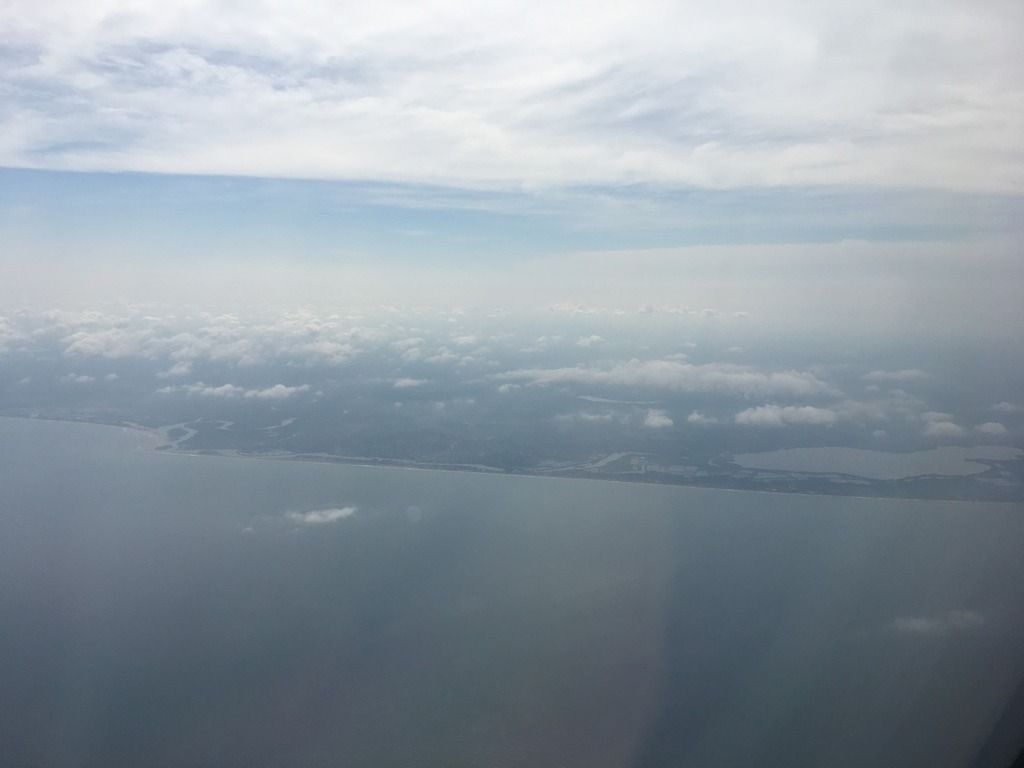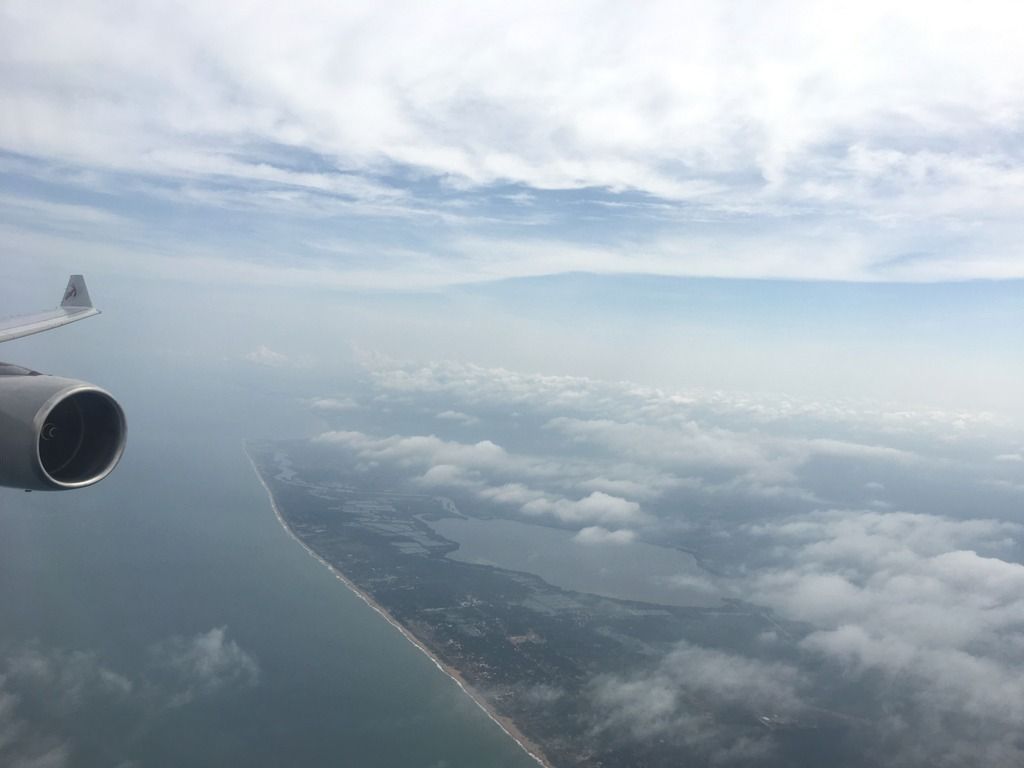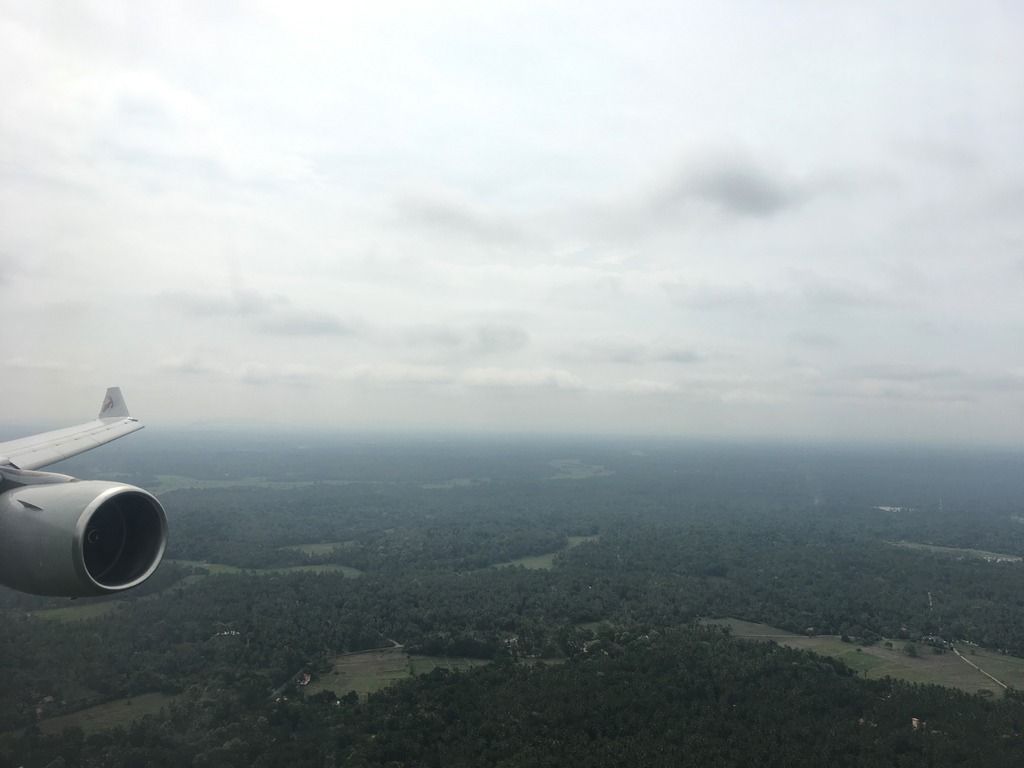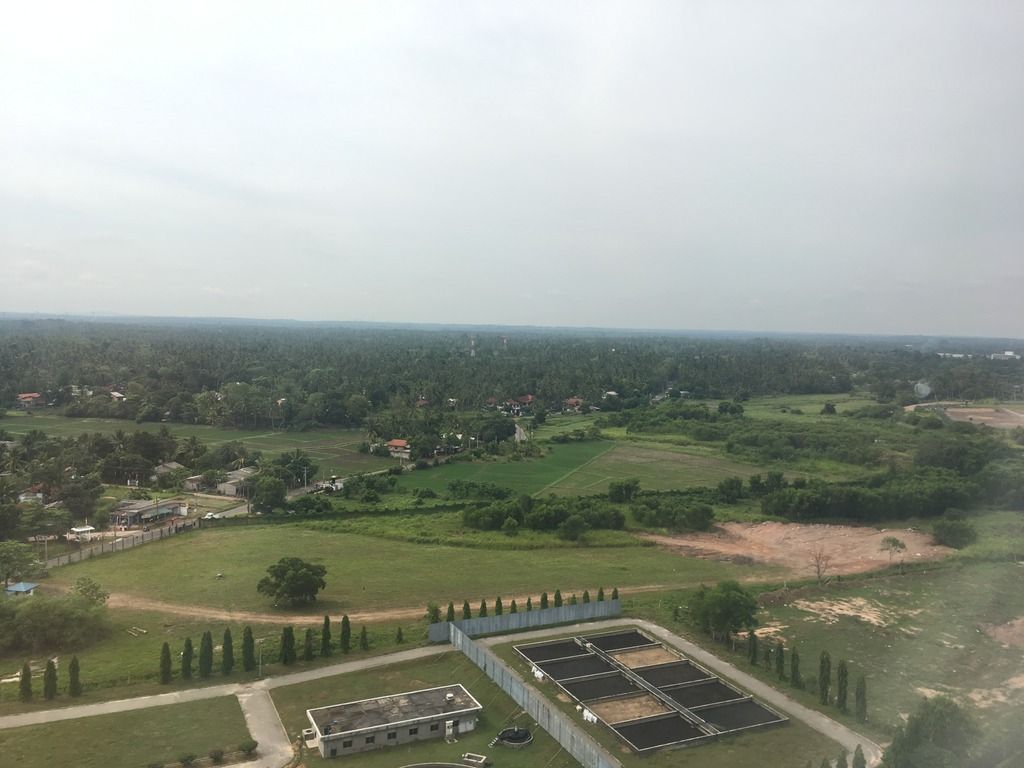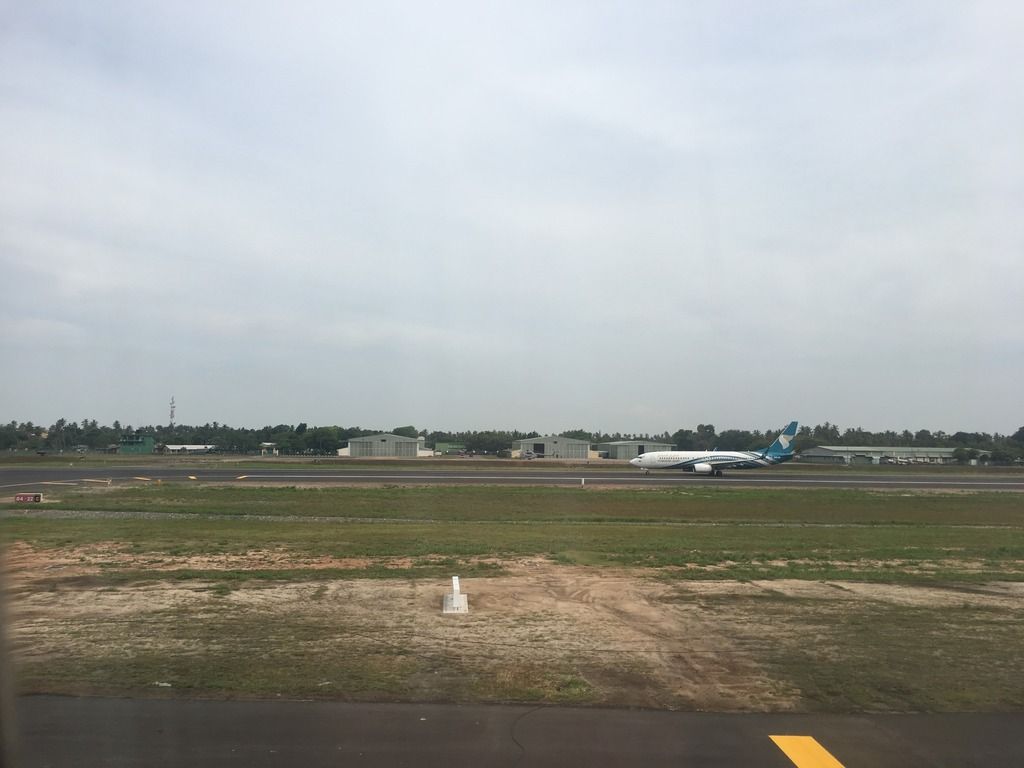 Overall this was a superb trip with QR. There really isn't much to say about this airline because the hard and soft products are so consistently close to perfect it's impossible to find a criticism anywhere in it's premium product, and I'm so looking forward to the journey home.
Previous trip reports:
British Airways World Traveller Plus LHR-DXB
Return: Malaysia Airlines Business Class BKK-KUL-LHR
Cathay Pacific Business Class BKK-HKG-TPE-HKG-BKK
Malaysia Airlines Business Class LHR-KUL-BKK
Malaysia Airlines Economy Class LHR-KUL-PEN
Air India Business Class LHR-DEL-BKK
Royal Jordanian Business Class CDG-AMM-CMB