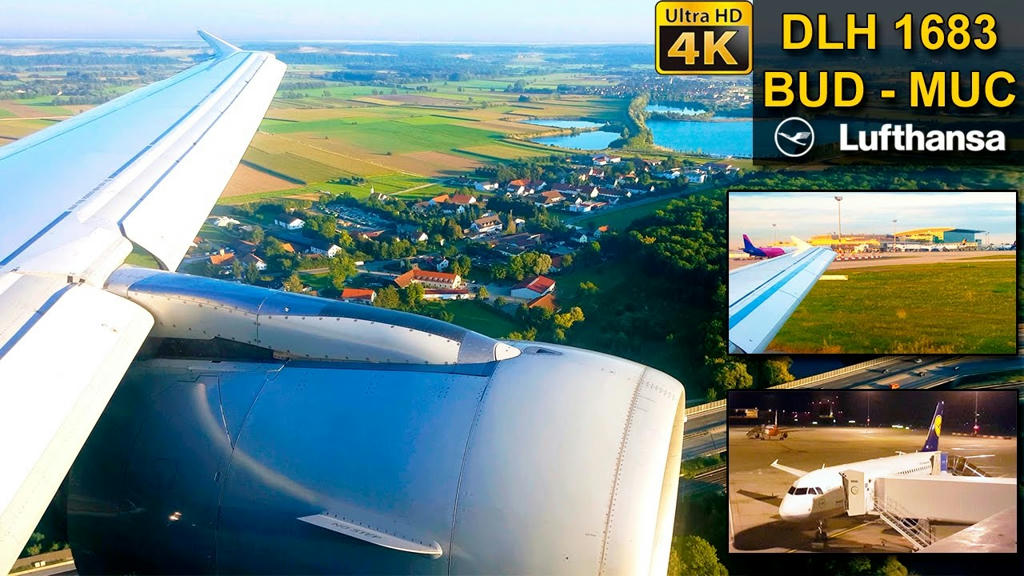 This is the trip report of my flight from Budapest (Hungary) to Munich (Germany) with Lufthansa.
Today I share with you the report of the flight in which, without any doubt, I had the best illumination of all flights I have done to date. The light during takeoff, cruise, and landing was simply perfect. The orange-yellow tones of the first minutes of the day are simply: awesome. As we flew westward, that light stayed like that for most of the flight.
We departed on the first Lufthansa flight of the day from Budapest to Munich, from runway 13L, to the southwest. Our route took us over the south of Budapest city, the Balaton lake, the Austrian Alps and, finally, the southeast area of Munich.
The service on board, as always with Lufthansa, was great: very attentive crew, space between seats more than comfortable, breakfast service included on the ticket, all the messages in German, English and Hungarian...
About 45-50 minutes after taking off from Budapest, we were on final approach to runway 08R. The green of the meadows and forests with that yellow light of the dawn is simply spectacular. I'm sure you will fall in love with those views...
I hope you enjoy this experience a lot; For me, it has been the most beautiful in a long time.
As always, I know that in this forum many people prefer the photo-reports to the video-reports, but I would like to ask you to give this one a chance. I'm sure you'll enjoy the 4K video review.
LINK TO THE VIDEO-REPORT: https://www.youtube.com/watch?v=Gsl05xUWfbI