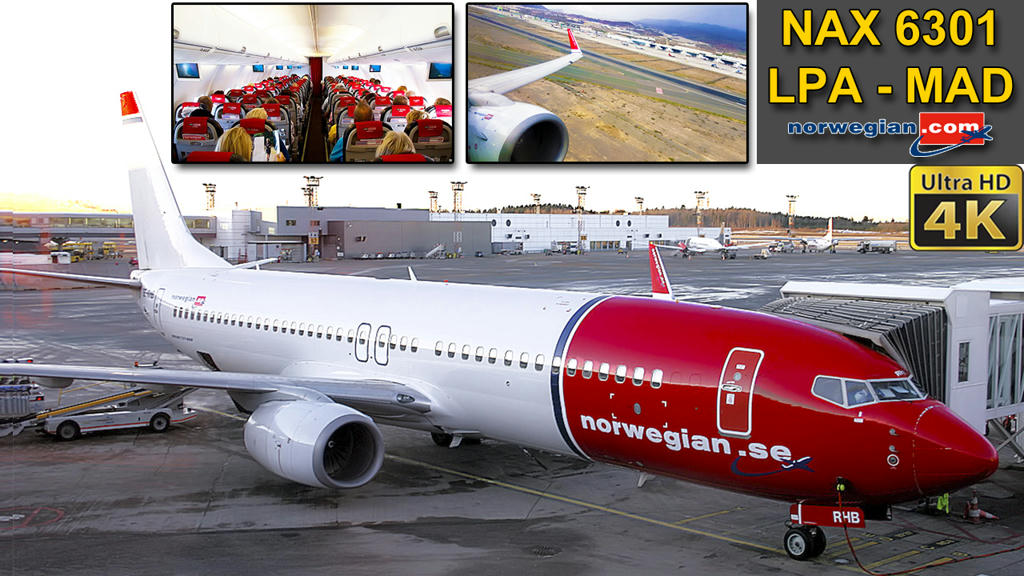 This is the trip report of my flight from Gran Canaria to Madrid on a Norwegian Boeing 737-800W.
It was a very stormy day at Gran Canaria island. Although is usually a paradisiac island, that day it was surrounded by lots of tower cumulus (the worst clouds for aviation). Nevertheless, the Boeing 737 that should take me from Gran Canaria to Madrid arrived on time.
It was my first experience with Norwegian (I'd tried to fly with them sometimes before, but I've never found a good price at the time I wanted). I must say that, despite I knew how it was Norwegian (I've read a lot about their service on board) I was well surprised: the space between seats is great for a low cost, the seats are very comfortable, the free WiFi on board is great, the catering (as always
pay-to-eat
) is cheaper than in other low costs...
Gran Canaria airport is very busy nowadays. Each year the number of tourists increase more and more. As you can see, the apron was completely full of different airlines: Germanwings, Eurowings, TuiFly, Air Berlin, Nikki, Iberia, Air Europa, Binter, Norwegian, Germania... It's incredible how many tourists visit the Canary Islands during all year.
The flight experience with Norwegian was great. All the cabin crew spoke both english and spanish (every cabin crew speaks english in all flights, but not all spanish in other airlines). I really recommend flying with Norwegian.
I hope you'll enjoy it!
I know that in this forum many people prefer the photo-reports to the video-reports, but I would like to ask you to give this one a chance. I'm sure you'll enjoy the 4K video review.
LINK TO THE VIDEO-REPORT: https://www.youtube.com/watch?v=RiocM_5Amvc