Air Berlin European Business Class: Why Bother?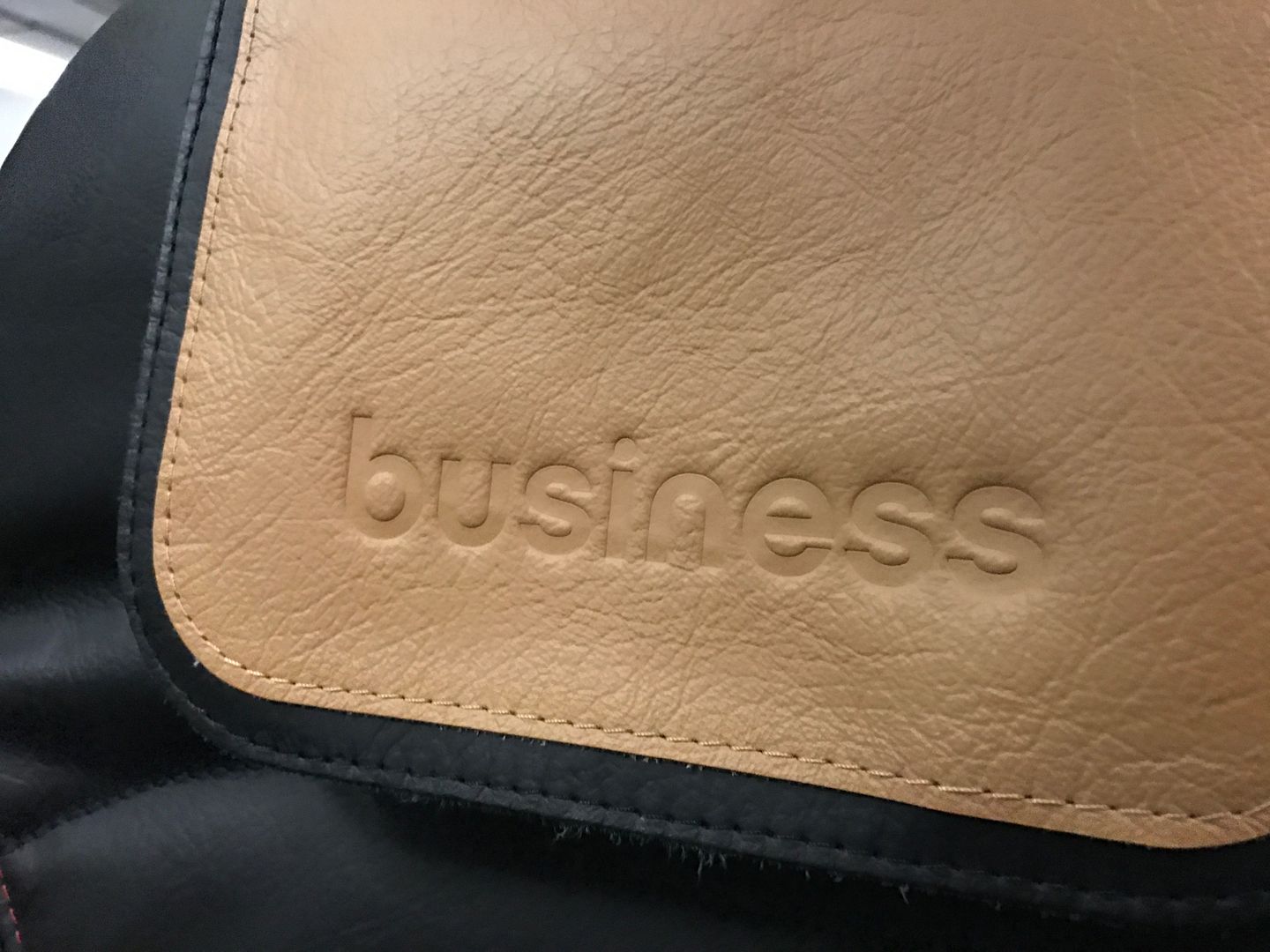 Air Berlin has introduced a European business class product earlier this year and there have not been many reviews. After I was able to locate an okay business class ticket from Rome to Zurich via Dusseldorf including an overnight at Dusseldorf! I decided to give it a go and as my title suggests, it was basically an epic failure. I have been asking myself why Air Berlin, who is going more LCC these days, bothers with a business class product that is on par with Vueling's Excellence fare, rather than a more traditional intra-European business class product. I totally expect the middle-seat-block type arrangement, but it is strange that it can't even offer a proper meal. The most bizarre thing is that Air Berlin's business class fares are extremely high across the board. The only explanation is that Air Berlin just wants to make sure that their international business class passengers get business class even on their connecting flights. However, even for that reason, the product falls short.
Full album – not many photos
http://s1213.photobucket.com/user/Carfi ... siness2017
March 28, 2017
AB 8715 Operated by Niki FCO-DUS Lv1630 Arr1835 OE-LEF "Sirtaki"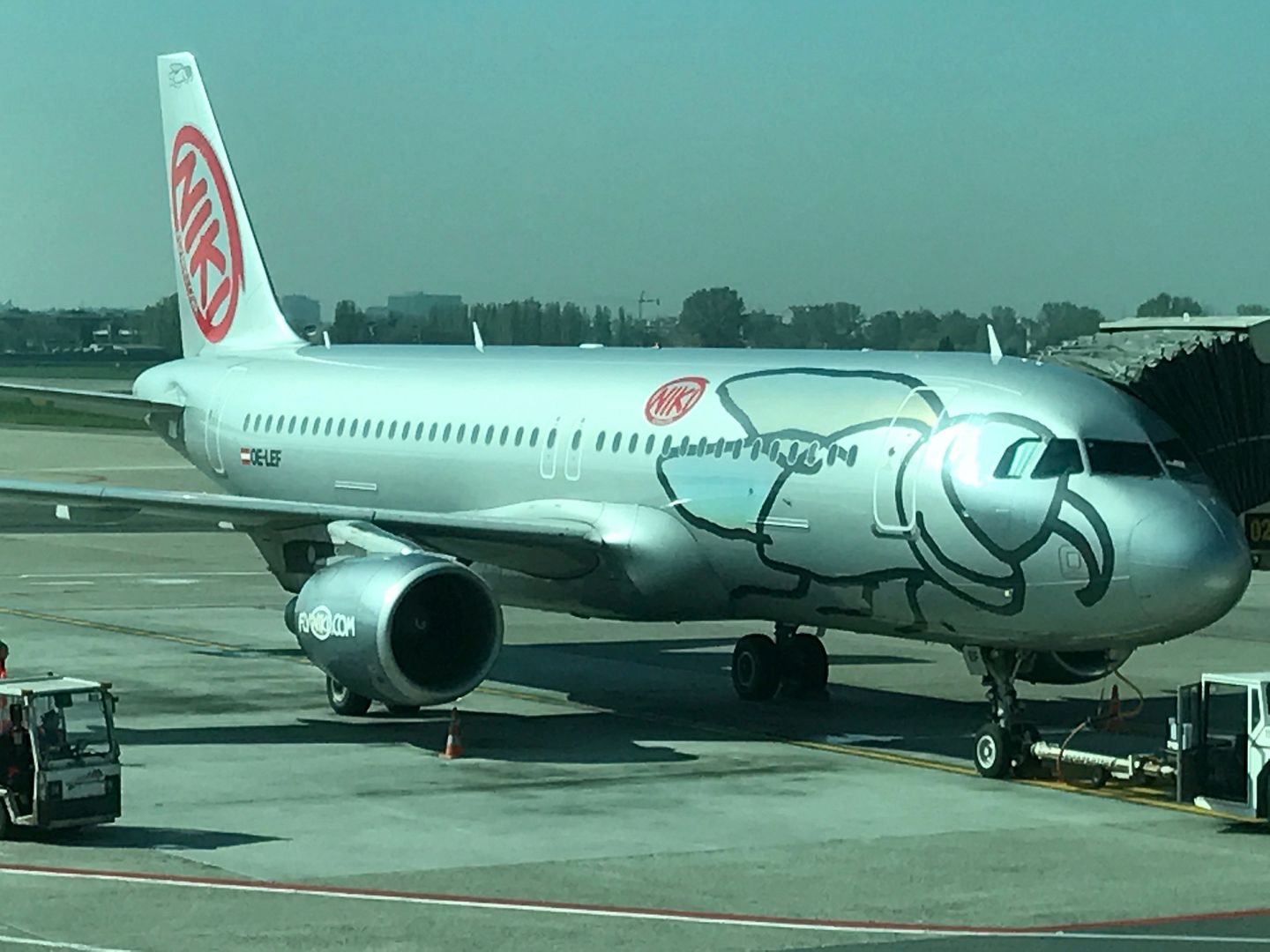 Boarding was a bit messy this morning, as the inbound flight arrived late from Dusseldorf, and for some reason, boarding was delayed further. The 100% loading did not help with the situation. Boarding finally began at 4:17pm, and I was surprised to find myself onboard a Niki flight. I wonder how different the product will be.
My second time flying Sirtaki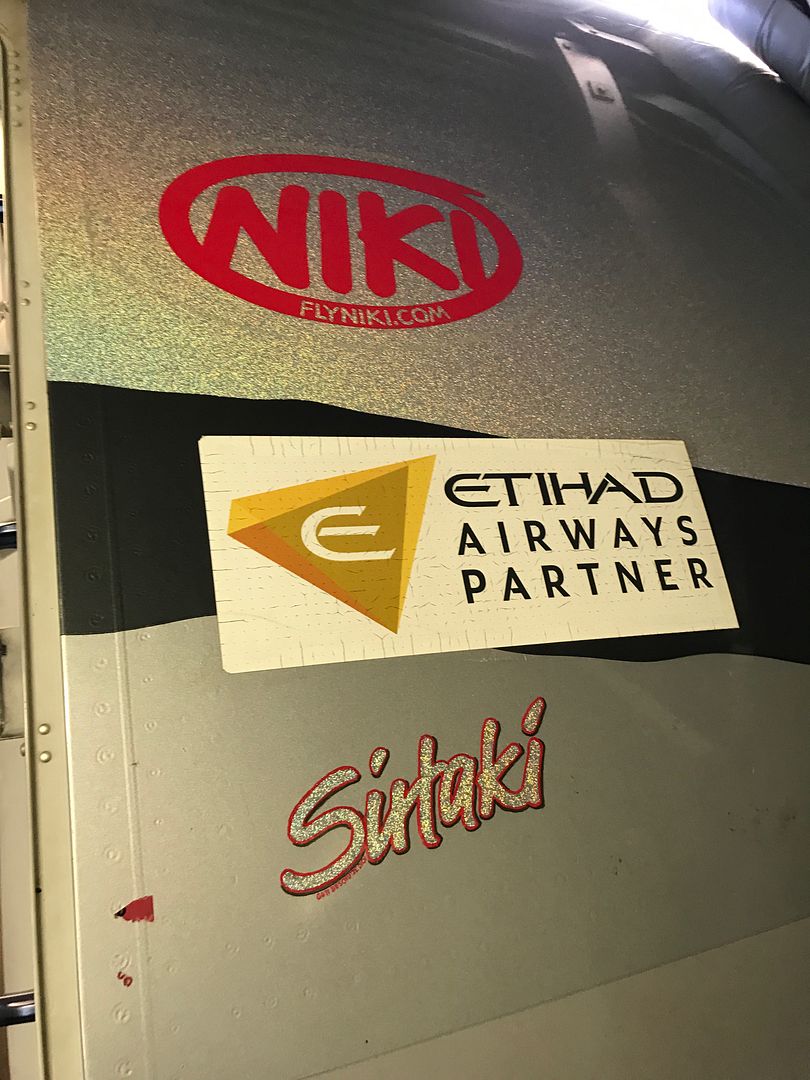 As expected, this business class product was further watered down on this Niki operating flight, as I don't think Niki offers a European business class product. However, one good thing about Niki is that you got more energetic and younger F/As serving the cabin. The buy-on-board service was also much better.
Same as Air Berlin, a full pre-takeoff beverage was offered, and they were served with tray. I just asked for a bottle of water and the F/A tried to offer me a cup, but I politely declined.
However, there was no hot towel service, as well as pillow and blanket, and all the branding.
One good thing about Niki is that you have actually three hot dishes to choose from on top of a hot sandwich. On Air Berlin, they only offered currywurst and a hot sandwich for BOB now.
The F/A asked for our selection prior to takeoff, as she could heat them up right the way.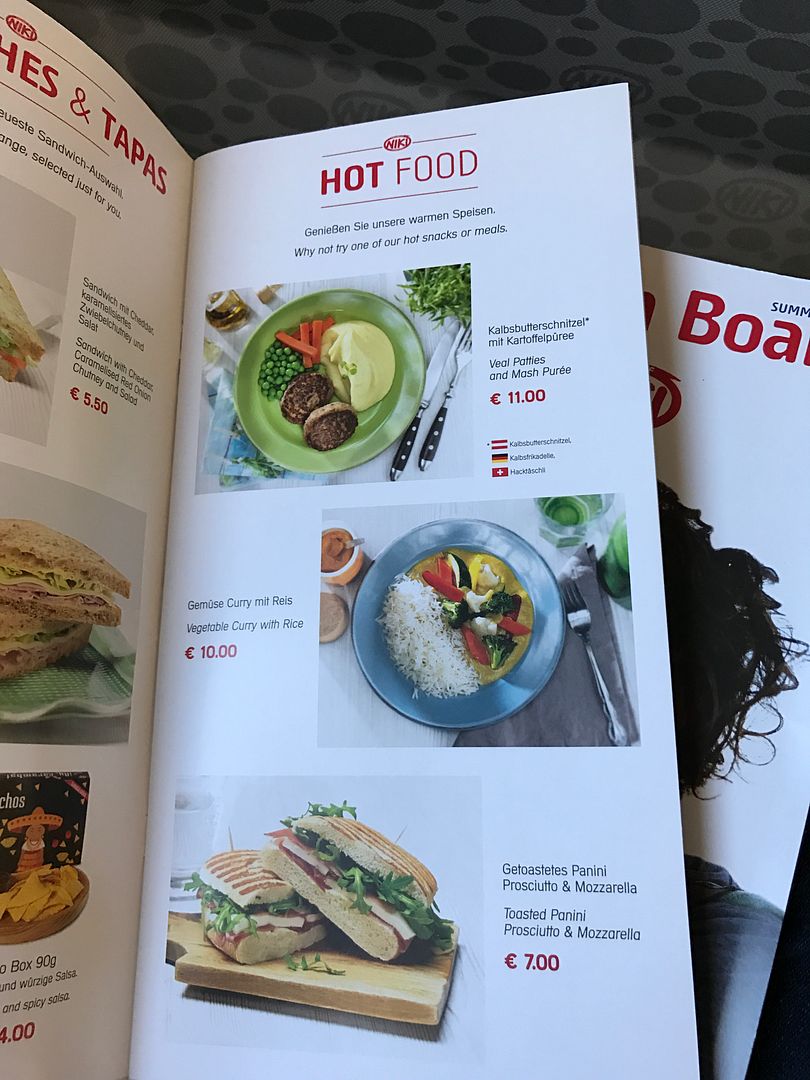 Thankfully, boarding was speedy and we managed to push back only five minutes behind schedule. We took off from R/W25 at 4:45pm for our one hour and thirty-nine minutes' flight. We cruised up to 38,000ft this afternoon.
Shortly after takeoff, the F/A immediately served business class passengers (three of us – I got three seats to myself, while a couple shared the other three seats. I believe all three of us chose the Veal Patties and Mashed Puree lunch box. It was just delicious.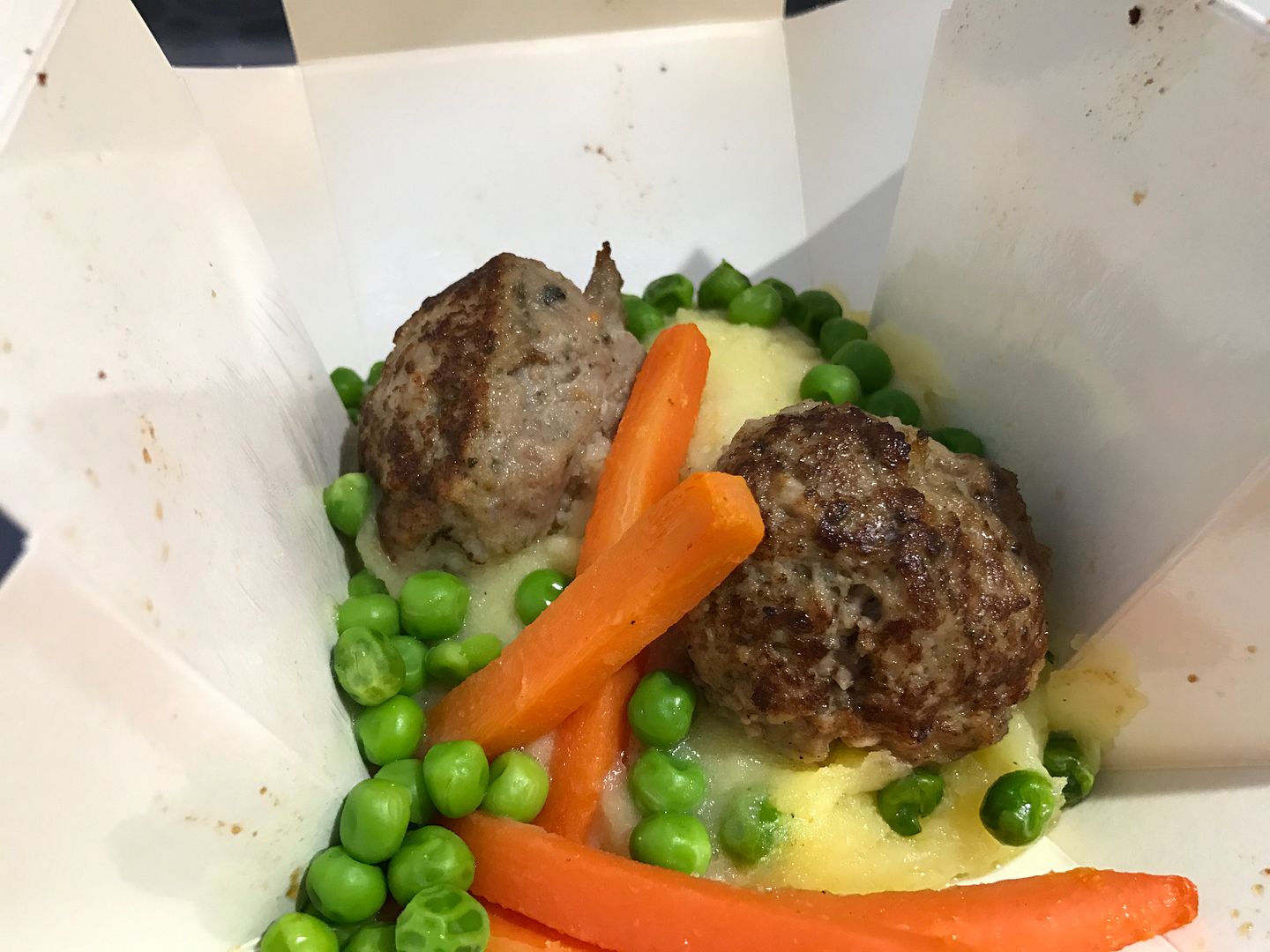 Smirnoff vodka and orange juice
The F/As then proceeded with buy on board service in economy class cabin.
When she finished service, she asked if I wanted something else. I got more vodka as well the Graze box, which was delicious.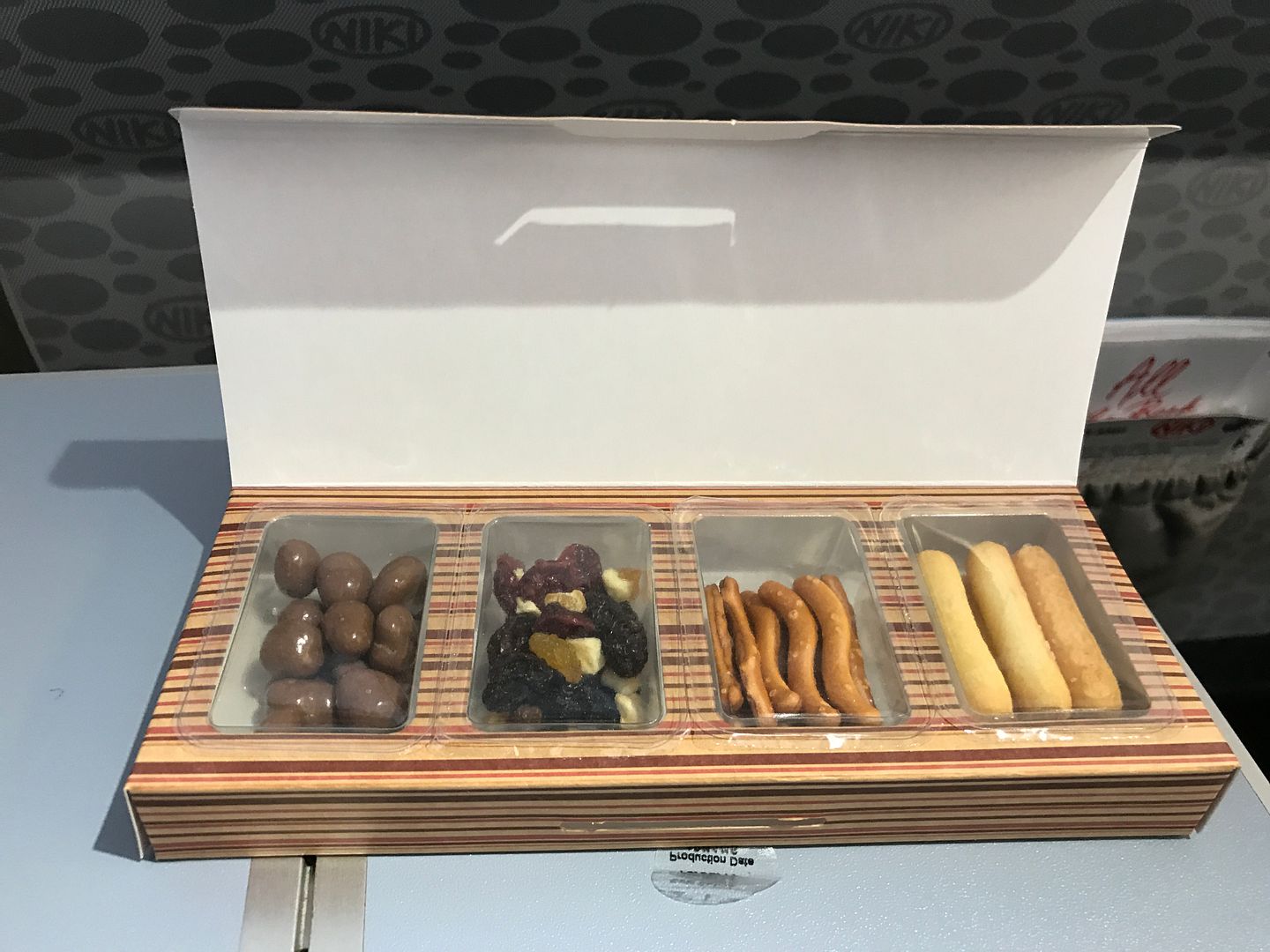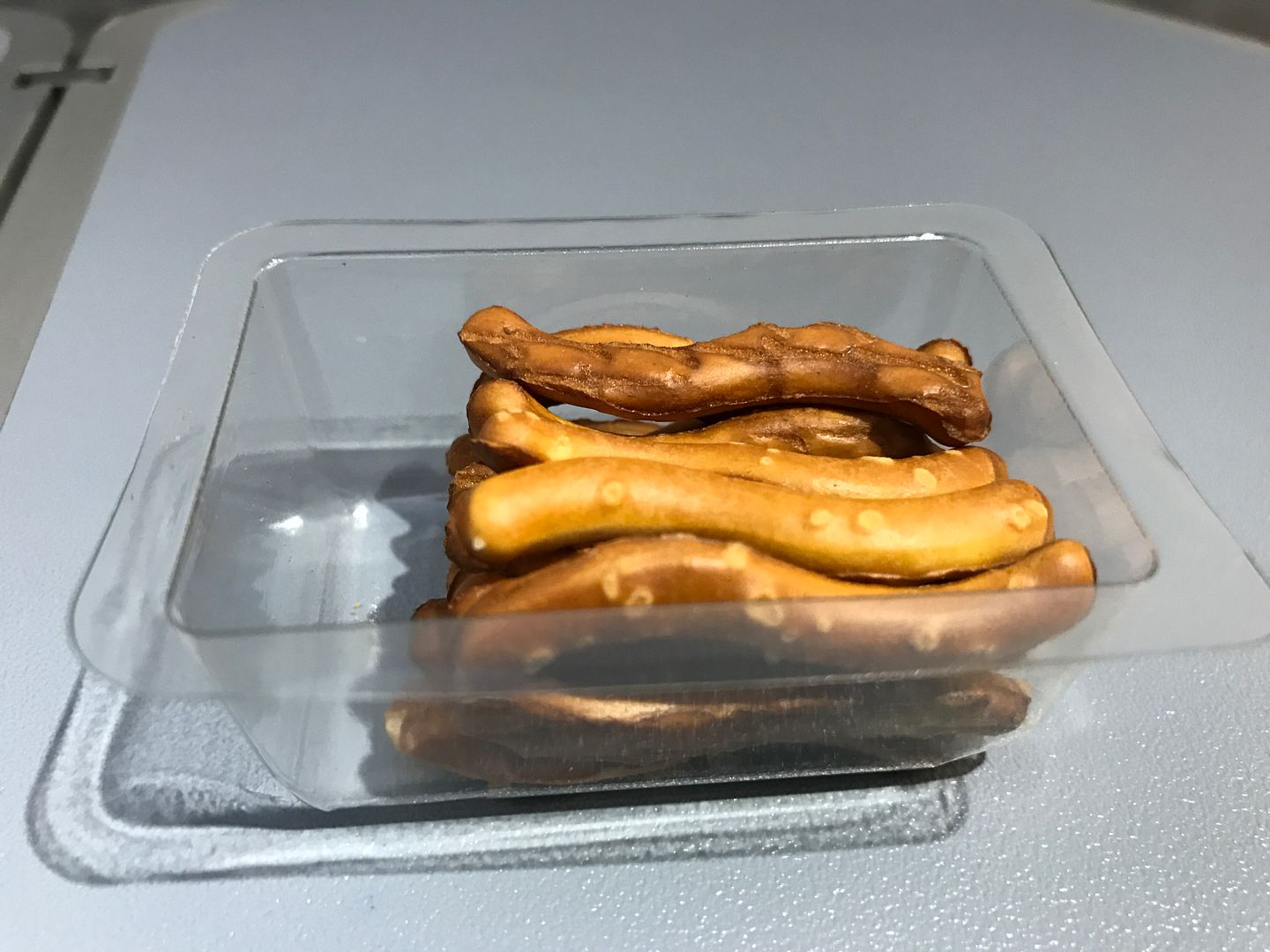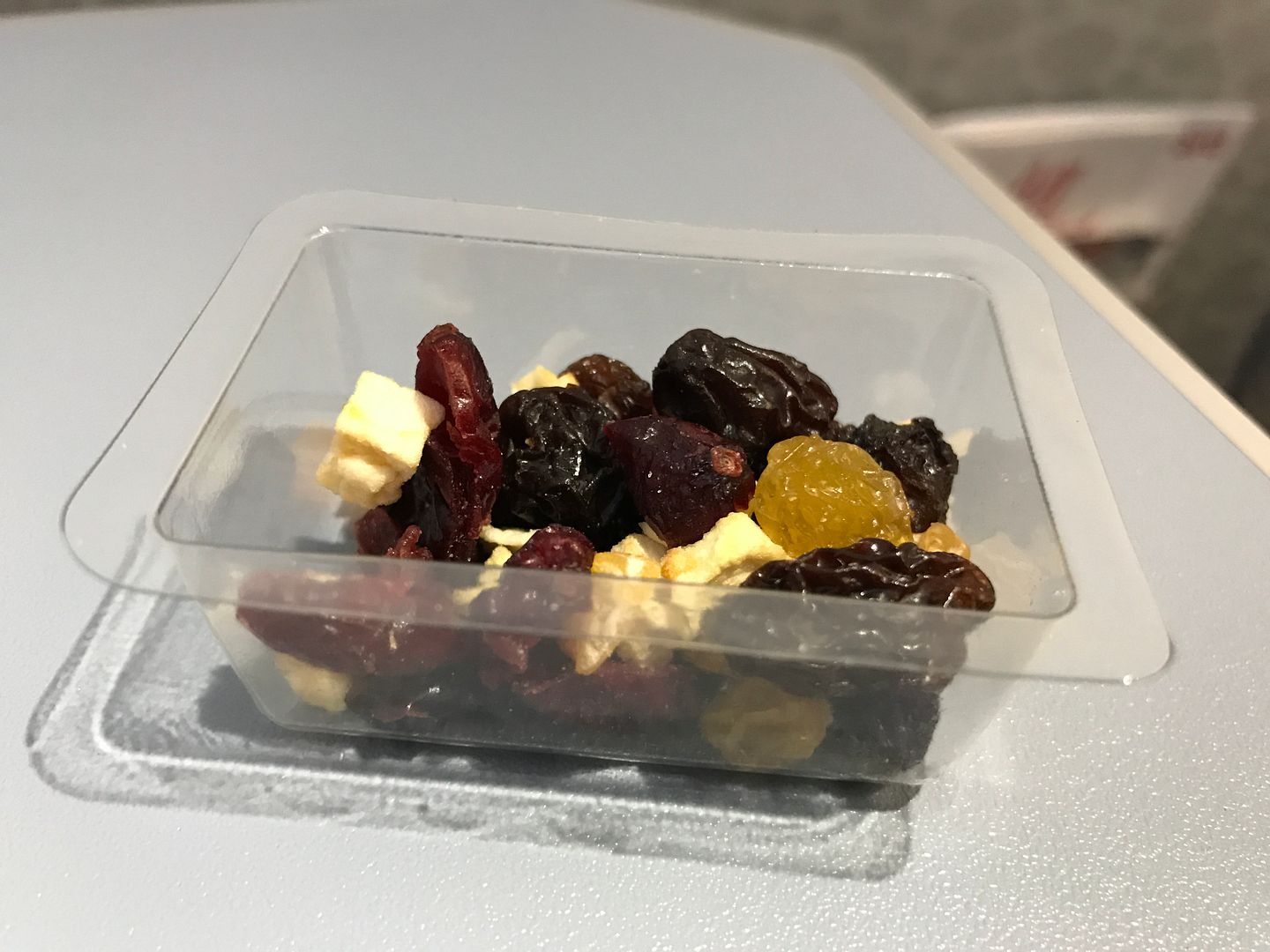 The rest of the flight went by quickly and the TV screens showed an episode of "Big Bang Theory" and then "Modern Family."
We landed on R/W23R at 6:24pm and parked at gate B31 four minutes later.
This short flight was unfortunately the better of the two segments, despite Niki really offers a pretty watered down version of Air Berlin's promoted business class product. I just wish I will be notified of the Niki's operation earlier.
The next morning, my journey continued and thankfully I got a real Air Berlin's flight this time.
March 29, 2017; Wednesday
AB 8715 DUS-ZRH Lv0635 Arr0755 Airbus A320-200 D-ABDY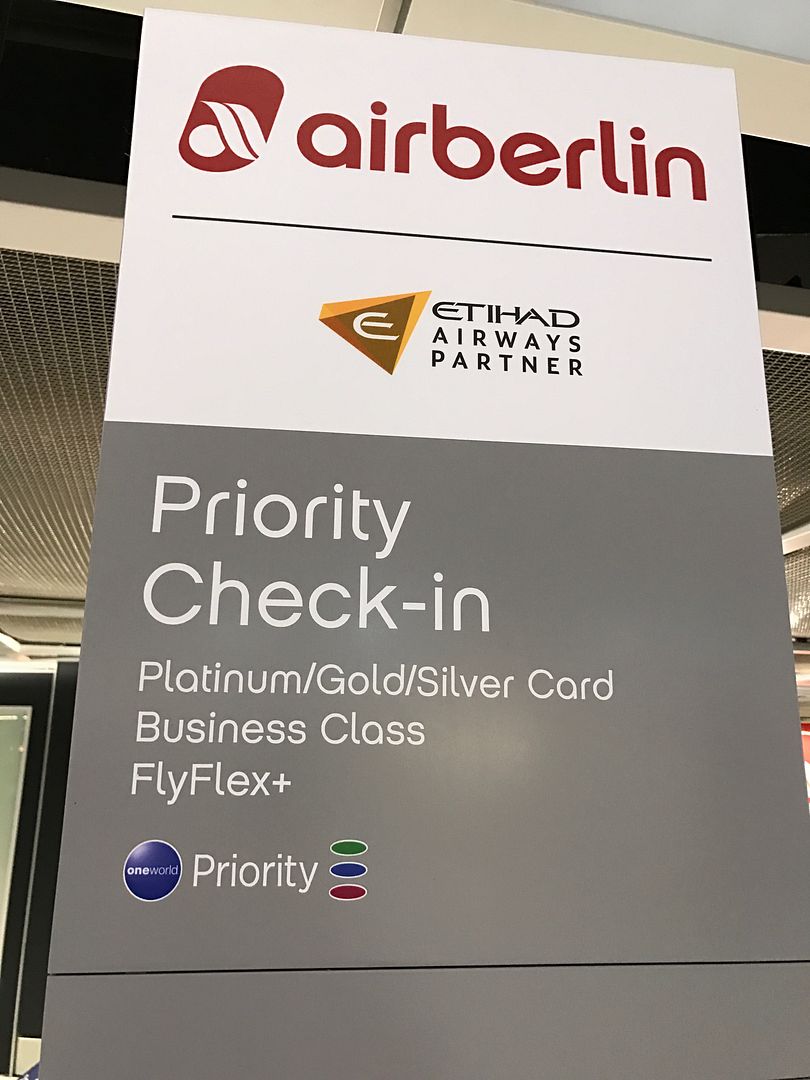 The loading on this Zurich flight was extremely light, and I purposefully waited a bit longer in the lounge before going to board. In the end, I was being paged, and it was not even 6:15am.
The cabin this time had all the business class signage, as well as the promised pillow.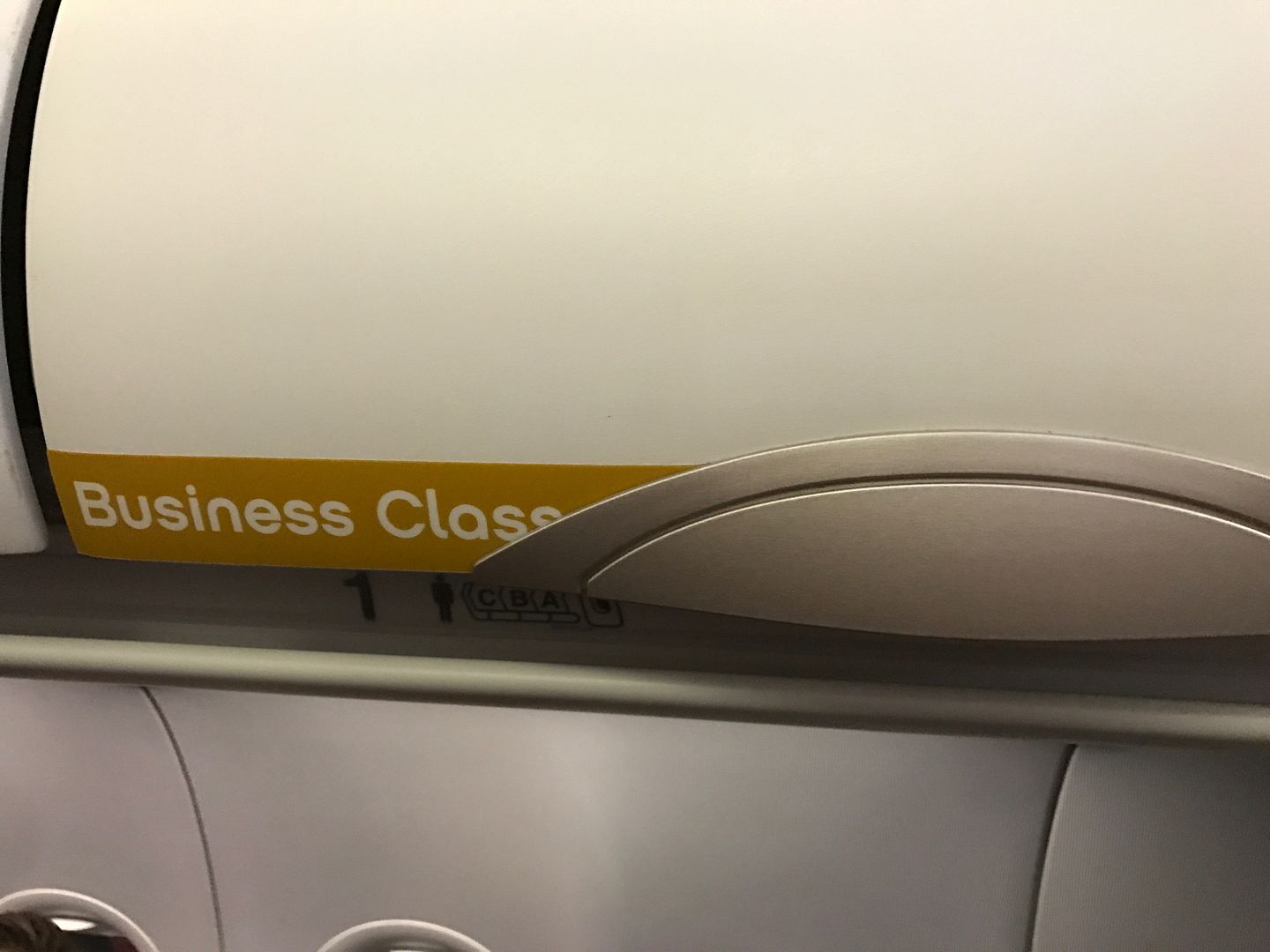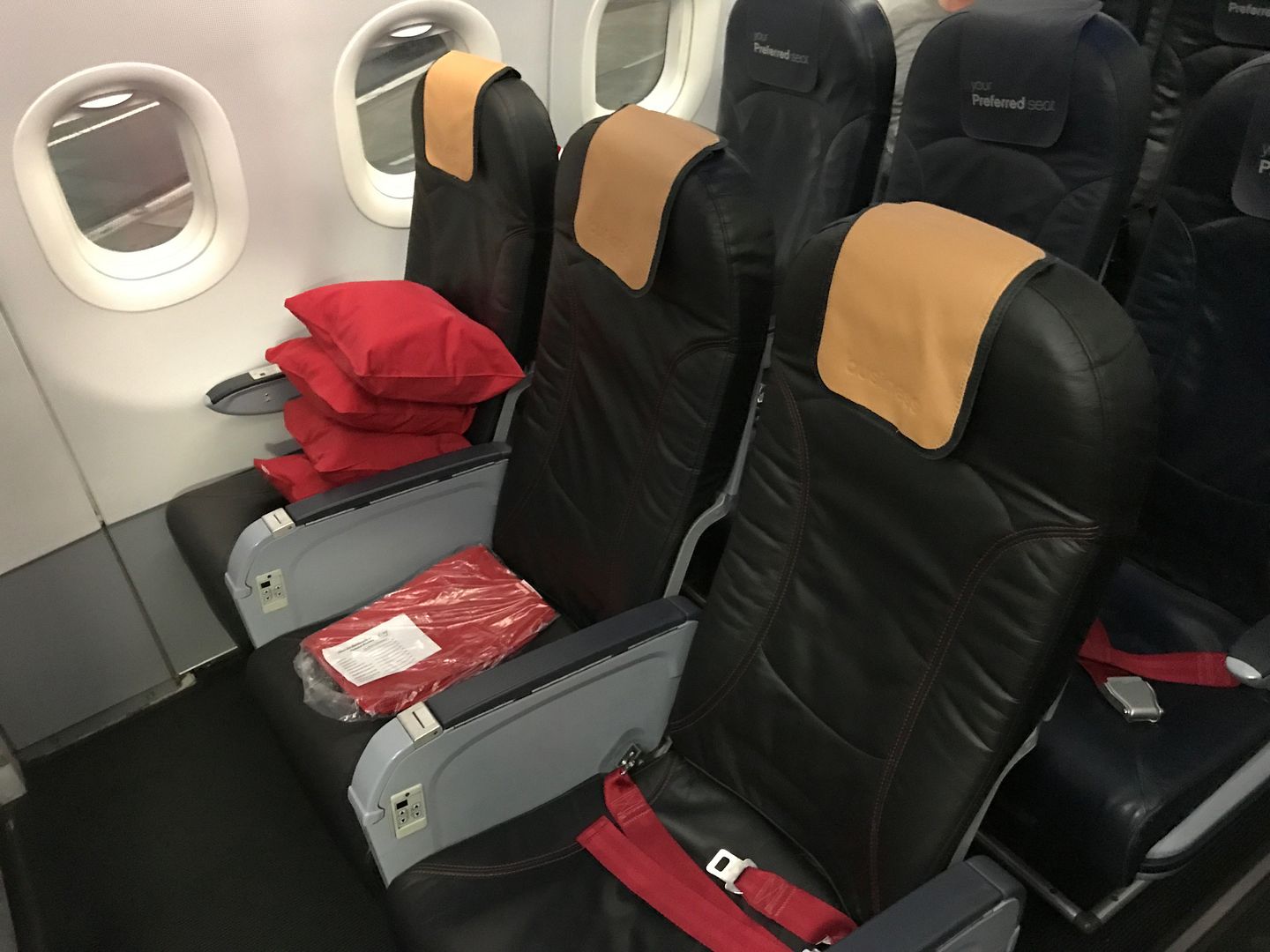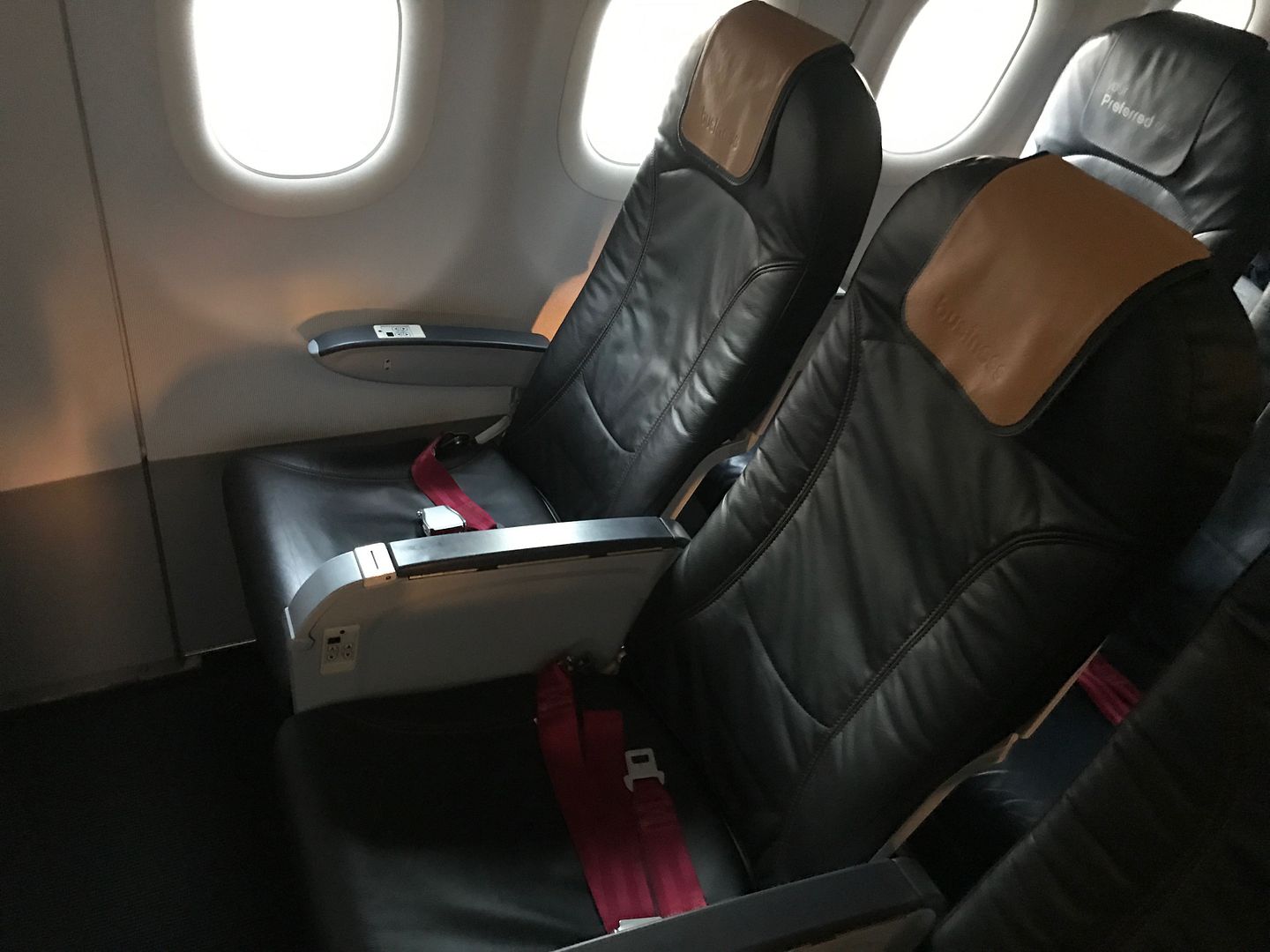 The F/As were friendly and I was immediately offered the only highlight of the flight, which was a bottle of banana-cherry smoothie. This was a business class only beverage because I could not find it in the BOB menu. A hot towel was offered afterward.
To give AB credit, it was delicious.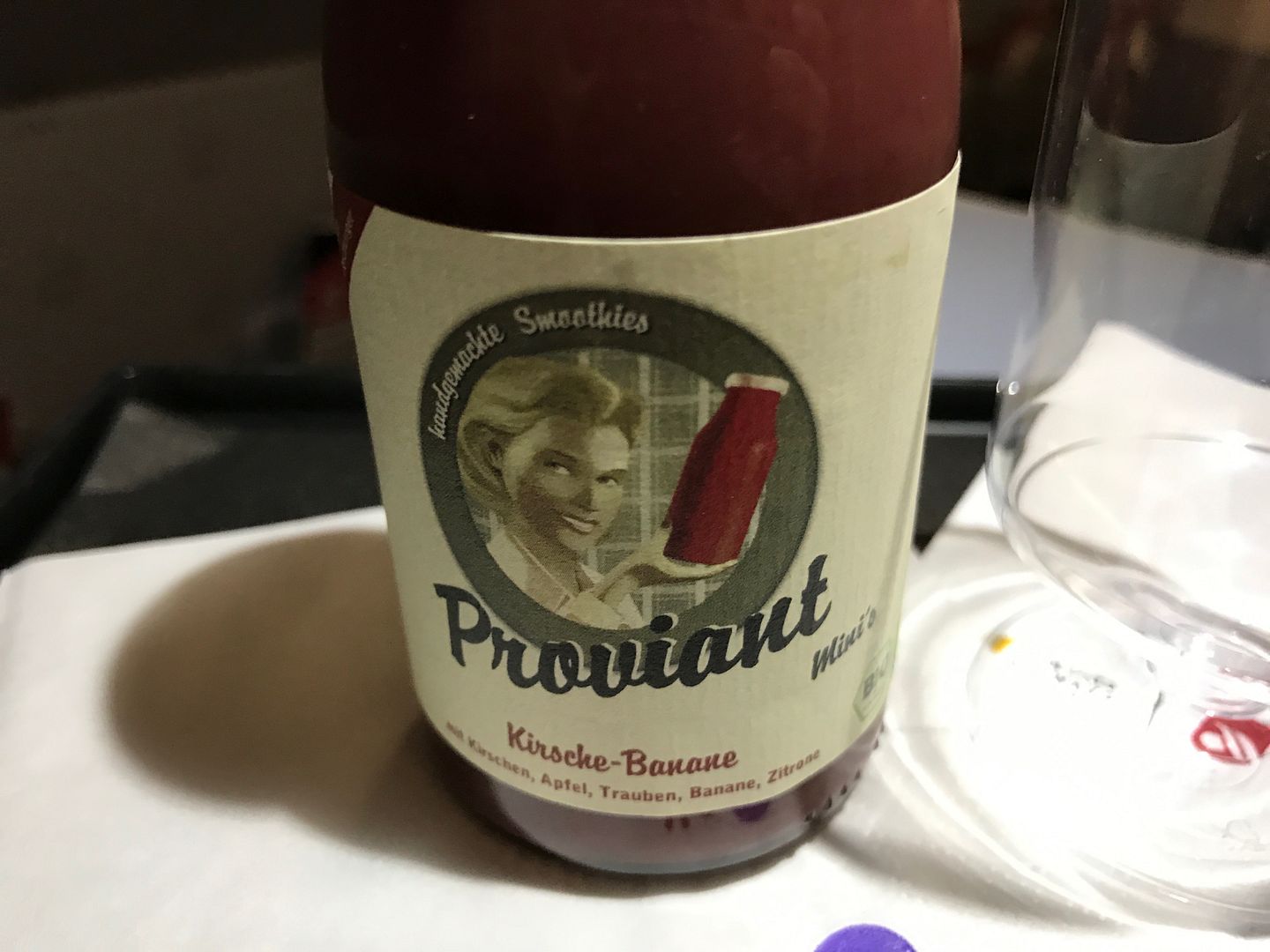 Hot towel later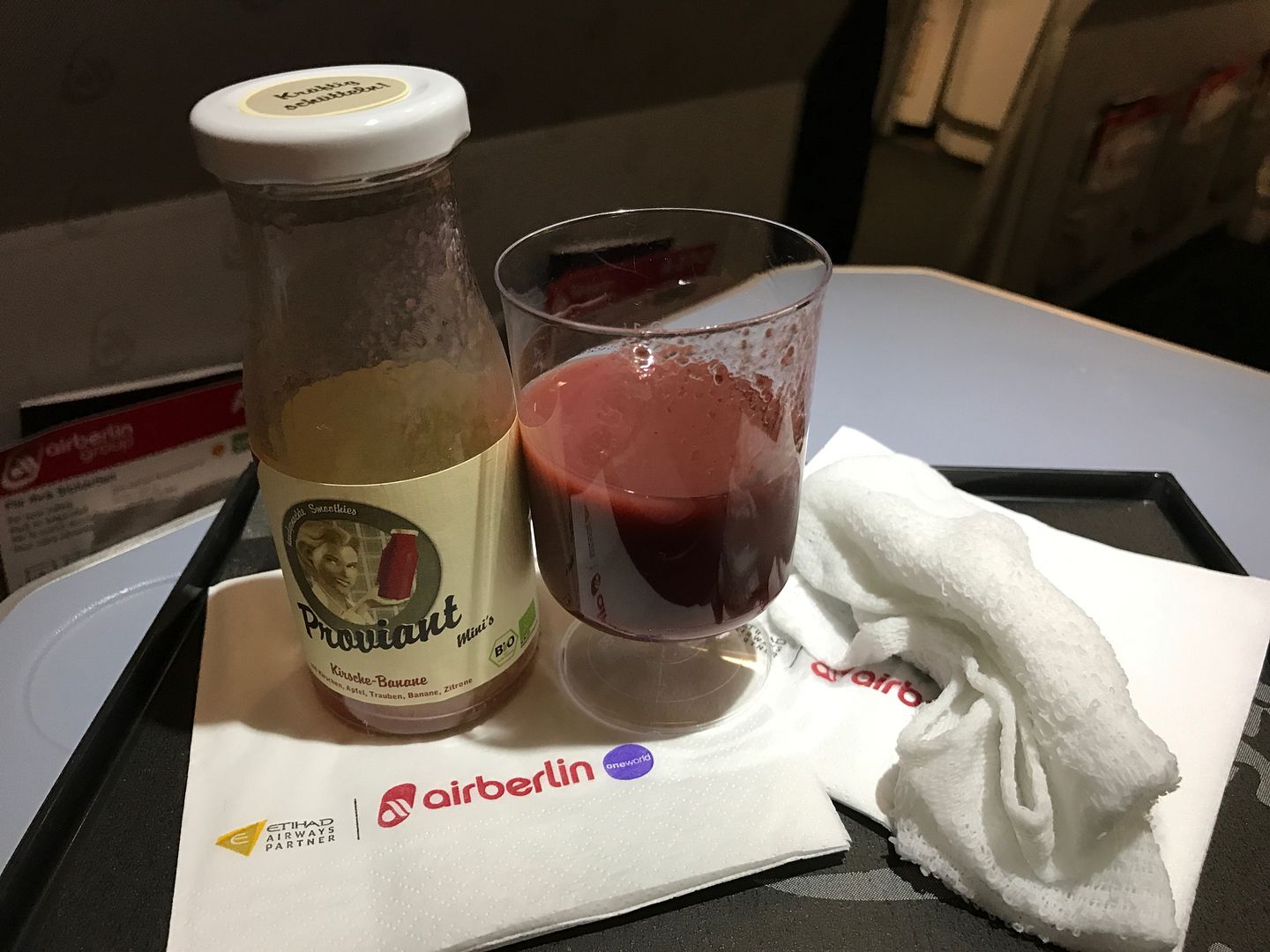 That is all the special service business class passenger got this morning.
The flight took off from R/W23L at 6:42am. We cruised at 33,000ft.
Once we reached cruising altitude, the F/As offered me a beverage and I presume I got get as many drinks as I want. But for a 45 minutes' flight, how much can I really drink? I just asked for a cup of tea, but was surprised that no snacks were available. I saw muffins and other light snacks on the BOB menu, but none was available. I am sorry that Air Berlin can't even offer a muffin for its business class passengers. I understand that the BOB service will be limited on these short flights plus there were not many takers. However, I felt that Air Berlin could at least stock some snacks for business class passengers. Technically I would get more service by flying Lufthansa or Swiss' economy class than Air Berlin's "so-called" business class.
On this flight, the light load would guarantee me a free row of seats so I was very upset at the lack of offering in this so-called business class product.
When I used the restroom, I noticed that crews get meals, and will it hurt AB that much if a similar meal is offered to its business class passengers. When I flew SAS Plus a few days ago, they offered a perfectly nice cold meal box plus all kind of snacks you want from the BOB menu, and why can't Air Berlin adopt that style of service too.
The flight landed early at ZRH's R/W14 at 7:27am and parked at a real gate A66 a few minutes later.
In conclusion, I wonder why Air Berlin really bothers with an intra-European business class product. Maybe its mother company, Etihad, and being an ONEWORLD alliance member makes a business class product necessary especially for connecting passengers. I really don't recommend it to anyone even if it is cheap. If you are an ONEWORLD Emerald or Sapphire member, you have already gotten most of the priority services, and if you want a free middle seat, then buy an extra-large seat, and most flights you get an empty middle or even a whole row to yourself. I actually emailed Air Berlin and got a nonsensical reply, which made me more upset. If you just happen to fly Air Berlin business class on a long-haul flight and then get a connecting flight, it is sort of nice, but don't expect anything in terms of cabin service. But if you need to fly European business class, please do yourself a favor and pick another airline. Air Berlin's intra-European business class is an epic failure and you get a better deal flying Vueling's excellence fare.
Carfield