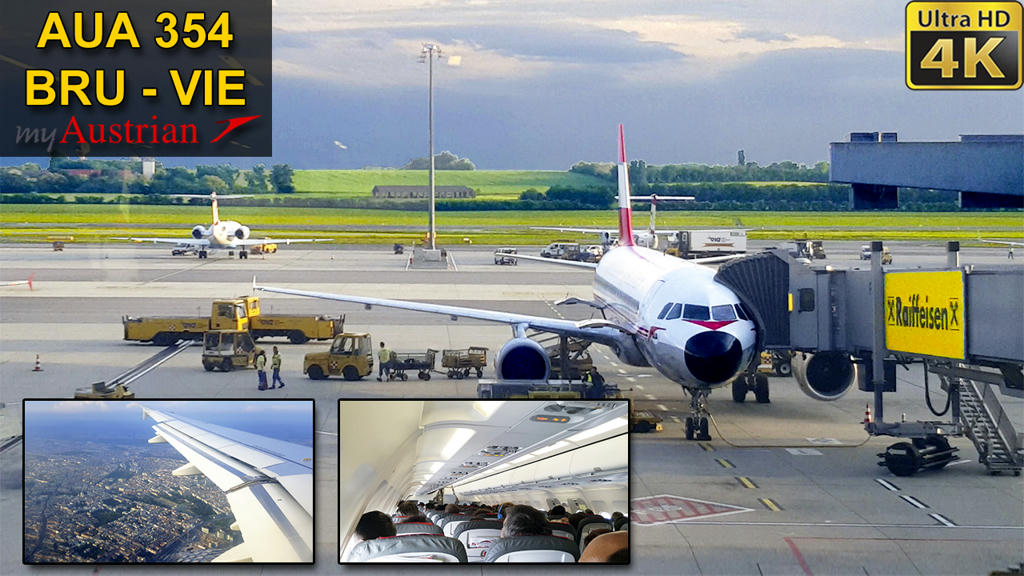 After a 3 hour stopover coming from Madrid, it was time to board the Austrian Airlines flight that would take us to Vienna (Austria). Finally, I was going to fly in a retro!! (I'm still looking for flying on the Lufthansa's A321 retro. I think it's super beautiful).
We started our taxi with about 25-30 minutes of delay on the scheduled time due to the storms that were in the vicinity of the airport. However, we arrived just 10-15 minutes later at Vienna.
Those storms that delayed the arrival of the airplane at Brussels, were those that later I could film when we were taking off and climbing to cruise level. How beautiful they are!! (When you do not get into them, obviously hehe).
The en-route time was quite "shaky" finding some clouds even at cruising level (FL330) but ... what are the turbulences but the flight sauce?
The catering (included on the ticket) was a drink + water and a salty or sweet snack. I chose salty snack and a beer.
The approach to Vienna was the best possible, flying over the city center at a few hundred feet, during final approach.
I'm sure you'll enjoy the video review. Give it chance!
LINK TO THE VIDEO REPORT: https://www.youtube.com/watch?v=9bf4_a1_czo