After 13 years absence, a Swiss airline is back at EZE. Edelweiss began twice weekly service with the A343s. This becomes the longest flight (measured by flight time) for the LH Group, scheduled for 14.5 hrs flight time. LH's daily FRA-EZE is 100 miles longer, but the 748 is faster than the A343.
With Swiss punctuality, HB-JMG landed right on time, at 9:00 AM at EZE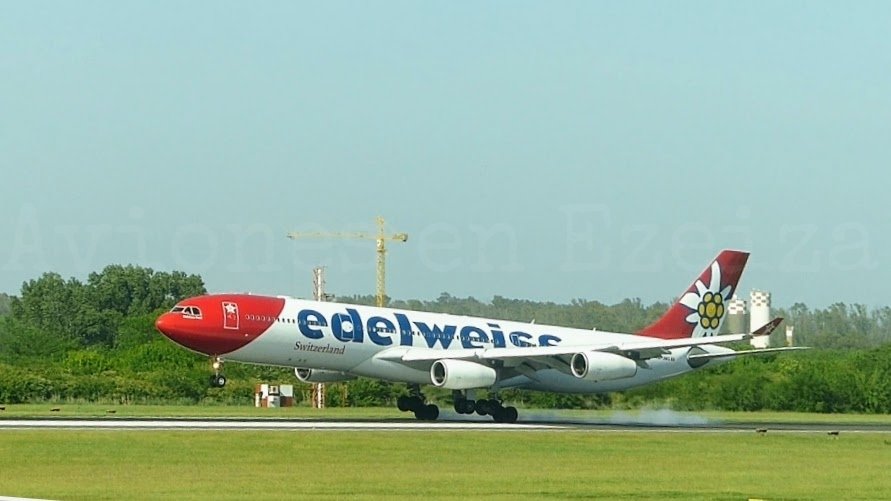 Photo credit: Aviones en Ezeiza
Passengers checking in for the return flight to ZRH were treated to typical Swiss music:
https://twitter.com/aviacionnews/status ... 2832452608
A welcome addition of another A340 operator flying them regularly to EZE: the airport was just down to AR's and IB's A340s.