The Soyuz with a Fregat upper stage was carrying its prime payload, environmental and weather satellite Meteor M2-1, and 18 smaller satellites. It launched this morning from Vostochny, the second Soyuz to launch there. However, communications with the satellite could not be established and it is currently unclear whether it was placed in a wrong orbit or crashed. Primary suspect for the failure currently is the Fregat upper stage.
http://www.russianspaceweb.com/meteor-m2-1.html
Let's hope they did make it into orbit. Even a wrong orbit is probably better than nothing. Usually the Soyuz system is quite reliable, I wonder if this might be related to the new launch site.
Launch trajectory: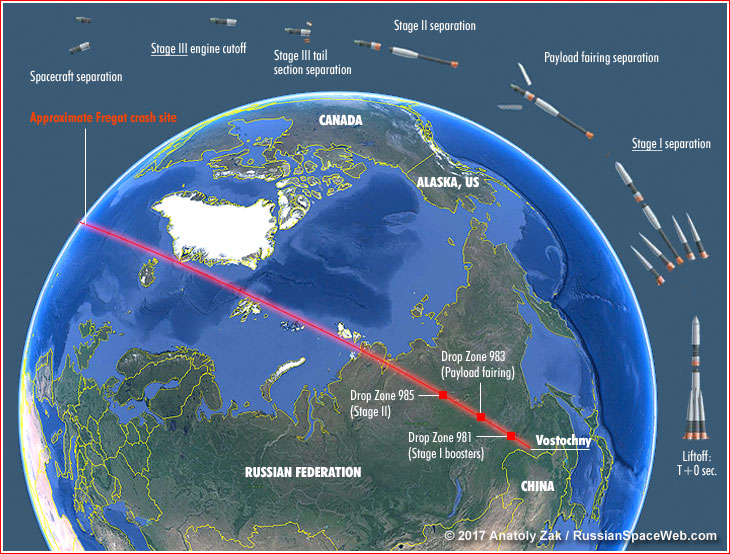 Soyuz carrying the Meteor M2-1 at Vostochny Space Port: